10 Fun, Active Trips to get Fit and Healthy in 2018
13 November 2017

13 November 2017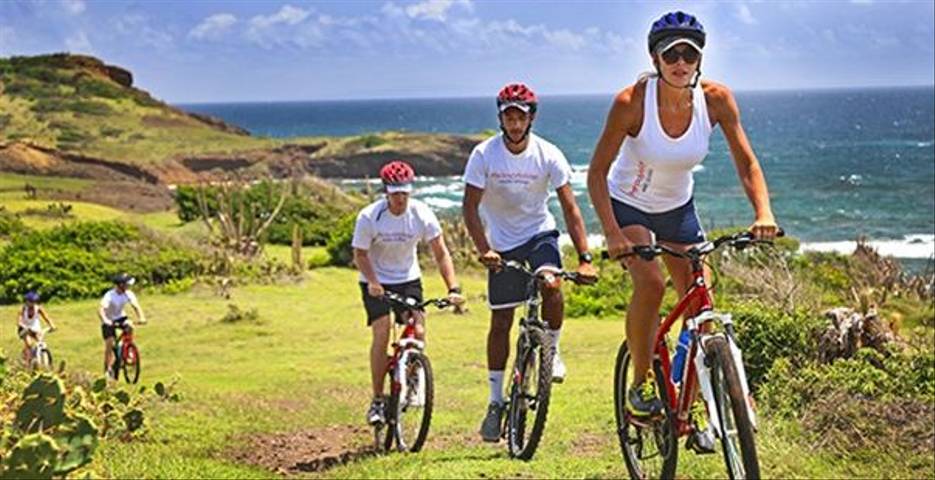 The beginning of the New Year marks the season for us to make resolutions for a healthier lifestyle. However, despite our efforts, most of our determination fades away within a couple weeks. By choosing rushed and unrealistic approaches like restrictive diets and monotonous workouts that promise quick results, we are not able to sustain the lifestyle we want and eventually fall back into old habits. Rather than looking to short-term fixes, we should focus on developing fun fitness habits that make us feel energised and happy.
Start off your year right with an active getaway devoted to creating a healthier and fitter you, and experience the inspiring atmosphere these wellness retreats provide. Try out exhilarating outdoor activities from a fascinating jungle trek in Bali to a refreshing surf session at the Moroccan coast. Boost your metabolism and develop endurance and strength on one of these holidays, that prove exercising doesn't have to be torture, but can actually be enjoyable. With the help of mindful practices and wholesome food, develop new habits that contribute to a healthy, balanced lifestyle that will last longer than your typical New Year's resolution.


1. Climb a Volcano in Bali

In recent years, Bali has become a popular travel destination for those aiming to explore the amazing nature and culture of the Indonesian island. Its versatile lush vegetation is suited for morning treks through the jungle and to an active volcano, whilst enjoying a calming, peaceful atmosphere. Dive into the crystal-clear Bali sea to discover the vibrant underwater world with its colourful inhabitants and plants during a snorkelling session off the East Coast. After having collected unforgettable memories from the outdoors, take a few days to unwind at one of the exclusive wellness retreats that will ensure you end your holdiay feeling renwed and refreshed.

More information: View: Discover Recover Bali


2. Try Treetop Spoga in St. Lucia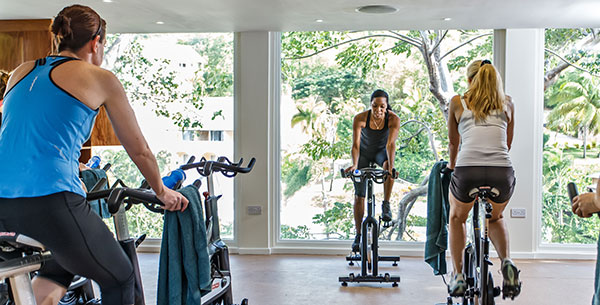 Set on the paradise island of St Lucia, BodyHoliday is a beach spa retreat focusing on sports and an active lifestyle. The array of different fitness and wellness approaches include contemporary workout trends, such as Spoga, a hybrid fitness class combining spinning and yoga. Get sweaty before you strengthen and stretch your muscles to train both your mind and body. The venue is as unusual as the workout itself: set in a glass treehouse overlooking lush gardens, it provides a pleasant alternative to your run-of-the-mill studio. After having worked your body, enjoy a treatment at the beach spa or a dive into the pool to make the most out of your healthy holiday.

More information: View: BodyHoliday St. Lucia


3. Train like an Olympian in Thailand

Located in Southern Thailand, surrounded by vibrant forests and mountains, Thanyapura welcomes guests looking for an action-packed holiday. Backed by world-class fitness coaches, you can focus on improving your technique and test out your limits during triathlon training sessions. Apart from hosting iron man races for experimental and ambitious travellers, the retreat also provides other wellness activities such as volleyball, cycling and meditative training to focus on mindfulness and tranquillity. Their philosophy stresses the importance of a good mind-body-connection and will ensure you return home with a new-found strength and inner-balance.

More information: View: Thanyapura


4. Boxing and Biking in Sardinia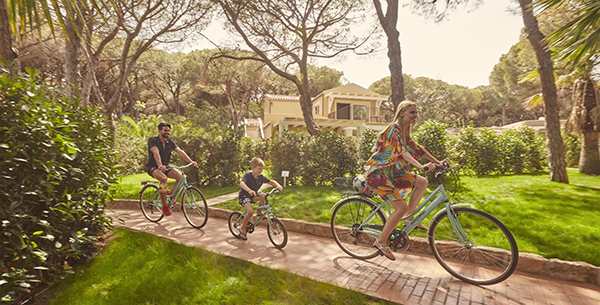 Set in the sunny Italian island of Sardinia, famed for its magnificent beaches, Forte Village welcomes families and those looking to get active during their holiday. The outdoor cardio sessions, including beach runs and mountain bike tours, allow you to explore the region's fascinating spots while burning calories and boosting endurance. Shape your body during a tough boxing workout that strengthens your mind and muscles, before you find inner-peace with relaxation techniques. Feel beautiful from the inside out by spoiling yourself with a spa treatment that helps to diminish cellulite or purify the skin. Create your personalised fitness holiday and discover the beneficial effects of exercising and healthy living.

More information: View: Forte Village Fusion Fitness


5. Try Kite-Surfing in Mauritius

Set amongst heavenly beaches and sparkling turquoise water, Shanti Maurice is a Caribbean jewel, devoted to promoting fitness and wellness. Enjoy a variety of workout offerings, from endurance-boosting beach runs and intense aqua spinning to mindful meditations. Ideal for a water sports holiday, don't miss out on the recently introduced kite surfing area at the renowned watersports hotspot, Le Morne. If you feel like your body needs a break following all those exhilarating activities, unwind with an Ayurvedic massage at the luxurious NIRA spa. Transform your body and mind by spending an active holiday in a paradisiacal atmosphere at Shanti Maurice.

More information: View: Shanti Maurice Fusion Fitness


6. Try Yoga in the Mountains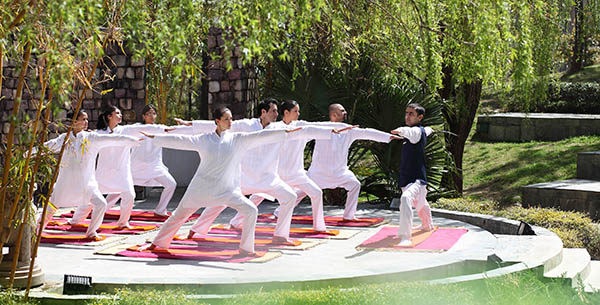 Set at the foot of the majestic mountain range, Ananda in the Himalayas is the perfect place for those seeking a healing holiday, whilst still being active and mindful. Discover the benefits of the gentle yet powerful practice of yoga, building a strong, determined mind and long, lean muscles. To intensify the spiritual, calming experience, use Ananda as a starting point for adventurous walks and treks in the mountains, sharpening your view or rebalance your body during a holistic treatment at the spa. After this life-changing holiday, you will return home revitalised and relaxed, with a newly-acquired sense of ease and balance.

More information: View: Ananda Yoga


7. White Water Raft in Costa Rica

Considered one of the worlds' most bio-diverse countries, this outstanding region in South America boasts an abundant flora and fauna waiting to be explored. Dive into the rain and cloud forests during a catamaran tour whilst petting a howler monkey and tasting traditional food and beverages. The highlight of this adventurous holiday is white-water rafting at Chirripo River, a high-energy activity that features stunning sites like the Irazu volcano and Braulio National Park. After receiving an authentic insight of this exotic country, de-stress at a luxurious spa retreat. Join fitness classes, outdoor activities and wellness treatments, all set in a pristine, natural environment, to feel refreshed and rejuvenated.

More information: View: Costa Rica Discover Recover


8. Meditate and Catch Waves in Morocco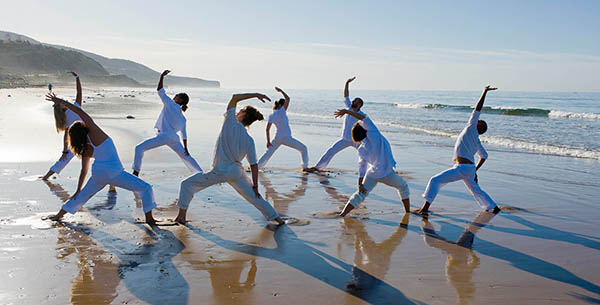 Located on the stunning coastline of South Morocco, Paradis Plage combines the casual flair of a yoga and surfing holiday with Arabic design and contemporary facilities. This healthy getaway is a mecca for all surf-enthusiasts, regardless if they are beginners or professionals. Due to the retreat's beachfront location, you can grab your surfboard and catch the waves within a couple minutes, whether during a guided session or a class at the surf school. In addition to the excellent water sports facilities, the beach also makes for an excellent, calming spot to practice yoga and meditation. Clear your head and unwind while letting the soaring waves provide a relaxing effect on your body and mind.

More information: View: Paradis Plage Surfing


9. Fitness, Juice and Yoga in Thailand

Set on the picturesque island of Phuket in Thailand, Phuket Cleanse provides everything you need to start a healthy lifestyle. With an array of fitness and sports activities, such as interval training and different variations of yoga, the retreat makes for an ideal active detox holiday in the region. After a soul-nourishing yoga or meditation session, let the chefs at Phuket Cleanse serve you wholesome, scrumptious creations that will leave you feeling satisfied and refuelled. Combine your cleansing break with detox juices and inspiring, educational cooking classes that will provide long-term benefits. Return home refreshed and revitalised, with an increased awareness of how to continue a more balanced lifestyle.

More information: View: Phuket Cleanse


10. Trail Running around Lake Garda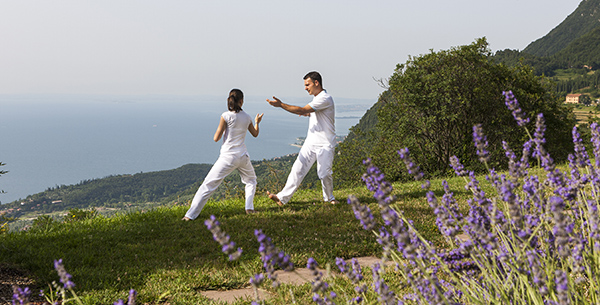 On the West shore of stunning Lake Garda, Lefay provides an unparalleled wellness experience. Refresh at the outdoor pool overlooking a stunning mountain scenery before you unwind with a soothing spa holiday treatment. Explore the region of Lake Garda during a 2.5km running trail around the idyllic landscape, featuring lemon trees and olive groves and boasting fantastic views across the lake. During your active break, choose from a variety of fitness activities, from innovative cardio sessions and body-sculpting circuits to a spiritual Qui Gong lesson in the garden. Set the tone for your future fitness regime and reap the benefits of your healthy holiday.  

More information: View: Lefay Fusion Fitness
Talk to one of our Travel Specialists on 0203 397 8891 or contact us here to discuss tailor-making your perfect active holiday.