10 Luxury Retreats for Accessible Travel
21 January 2021

21 January 2021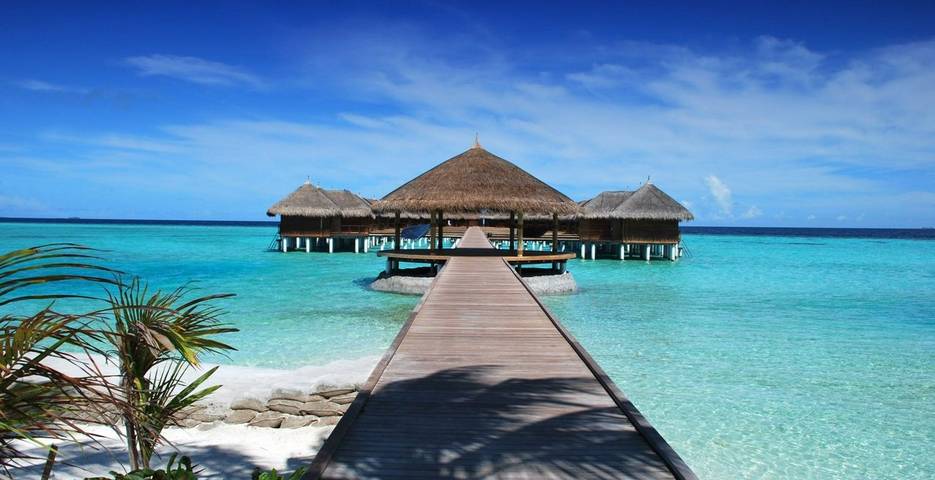 It is estimated that one billion people, or 15% of the world's population, live with some form of disability. Accessibility is therefore a very important issue in the travel industry and one in the forefront of discussion as we pursue greater inclusion for all. The retreats below include accessible features and experiences to cater for the needs of the differently abled: ramps allow easy access to the pool or spa for wheelchair users; physiotherapeutic treatments can be performed by qualified staff to ease the symptoms of a variety of medical conditions; delicious, nutritious cuisine can be prepared within the parameters of even the most constraining diets. Every aspect of the wellness holiday experience is made as easy as possible for all people to be included.
Accessibility within travel is of paramount importance; it is a test of a retreat's commitment to their guests. On our accessible travel holidays, your getaway will be a tailored experience comprising personal wellness treatments, private fitness classes and holistic programmes. Discover the 10 most luxurious retreats for accessible travel below: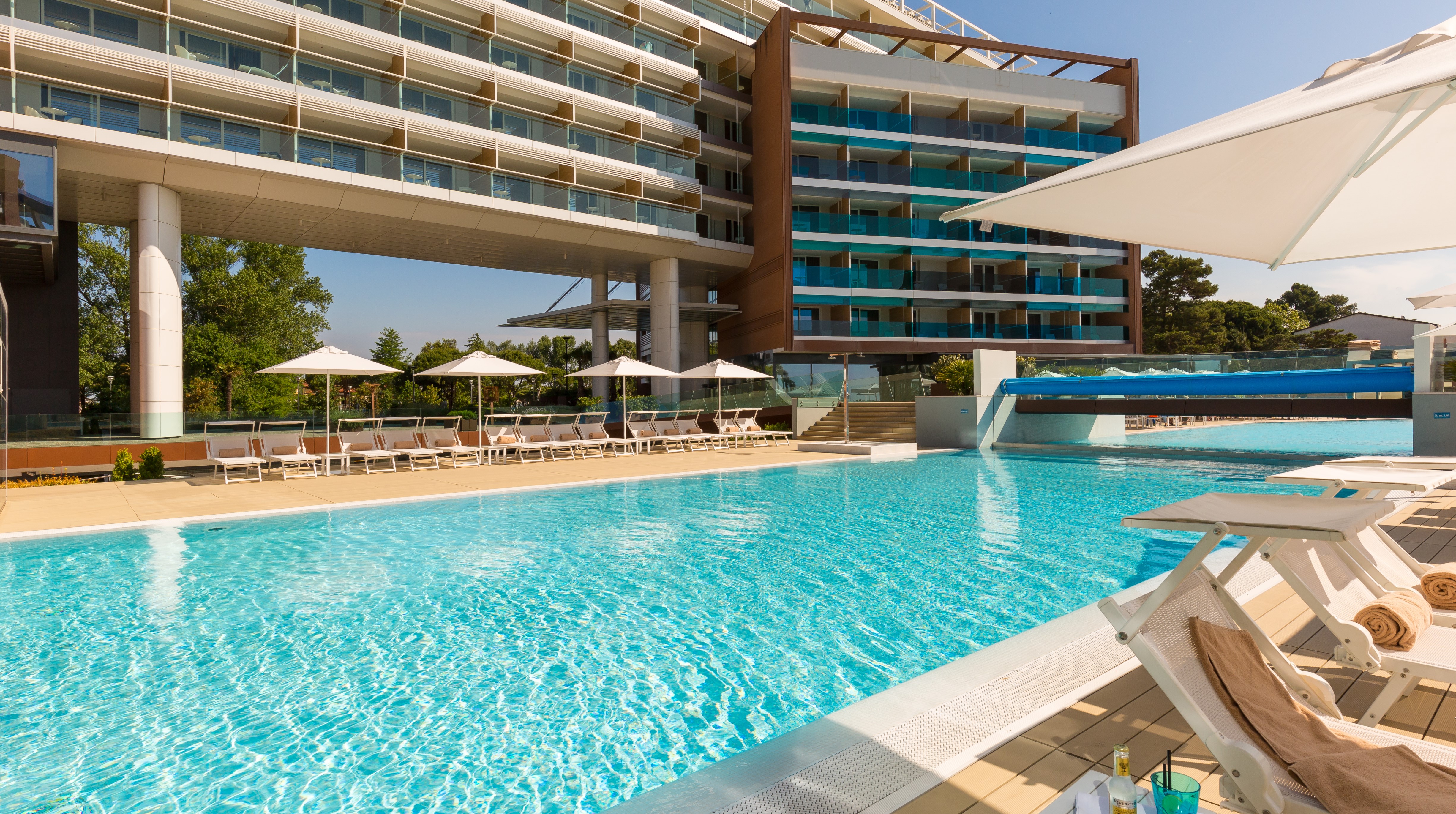 Resting on the golden shores east of Venice, Almar Jesolo Resort & Spa brings luxury and accessibility to the Adriatic. In true Venetian style, this luxury 5-star resort pampers guests with a wide variety of treatments: massages to rebalance and regenerate; foot reflexology and sessions with a therapist to restart psychological rhythm. Equality of accessibility is top priority for Almar Jesolo which their Almablu Spa reflects: the soft sauna, Mediterranean bath and steam room are all wheelchair friendly with dedicated staff always on hand to help out. Accommodation wise, 10 rooms are wheelchair accessible, complete with emergency pull cords and grab rails in the bathroom. Almar Jesolo is set up for the many not for the few. 
Information and booking: Almar Jesolo Resort & Spa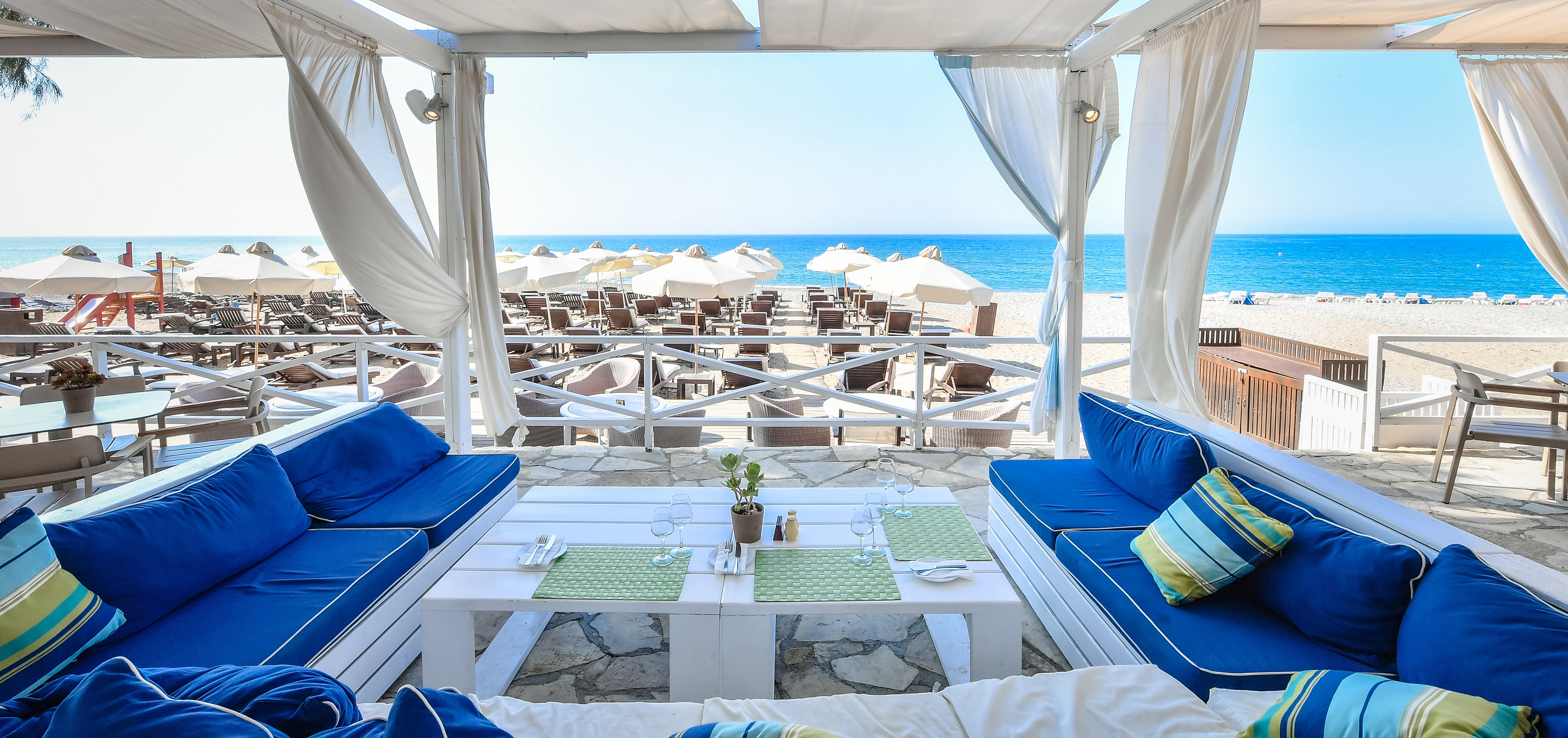 Nestled between the impressive heights of the Troodos Mountains and the rugged shores of the Cypriot coastline is Aphrodite Hill; a huge complex dedicated to sport, wellbeing, and accessibility. The 18-hole Championship golf course is a fantastic outdoor space to soak up the sun and is easy to navigate with the retreat's complimentary golf buggies. While the natural shoreline of Cyprus may be slightly harder to navigate than other Mediterranean destinations, Aphrodite Hill sports an immersive complex of luxury activities to satisfy the desires of every traveller. 6 of Aphrodite Hill's rooms are fully wheelchair friendly with the aid of grab rails. The tennis courts are wheelchair friendly and the treatment rooms of the world renowned Ayurvedic spa are accessible for all. For the fitness fanatic or sport obsessive in search of an accessible luxury retreat, Aphrodite Hill is a mythical paradise.
Information and Booking: Aphrodite Hills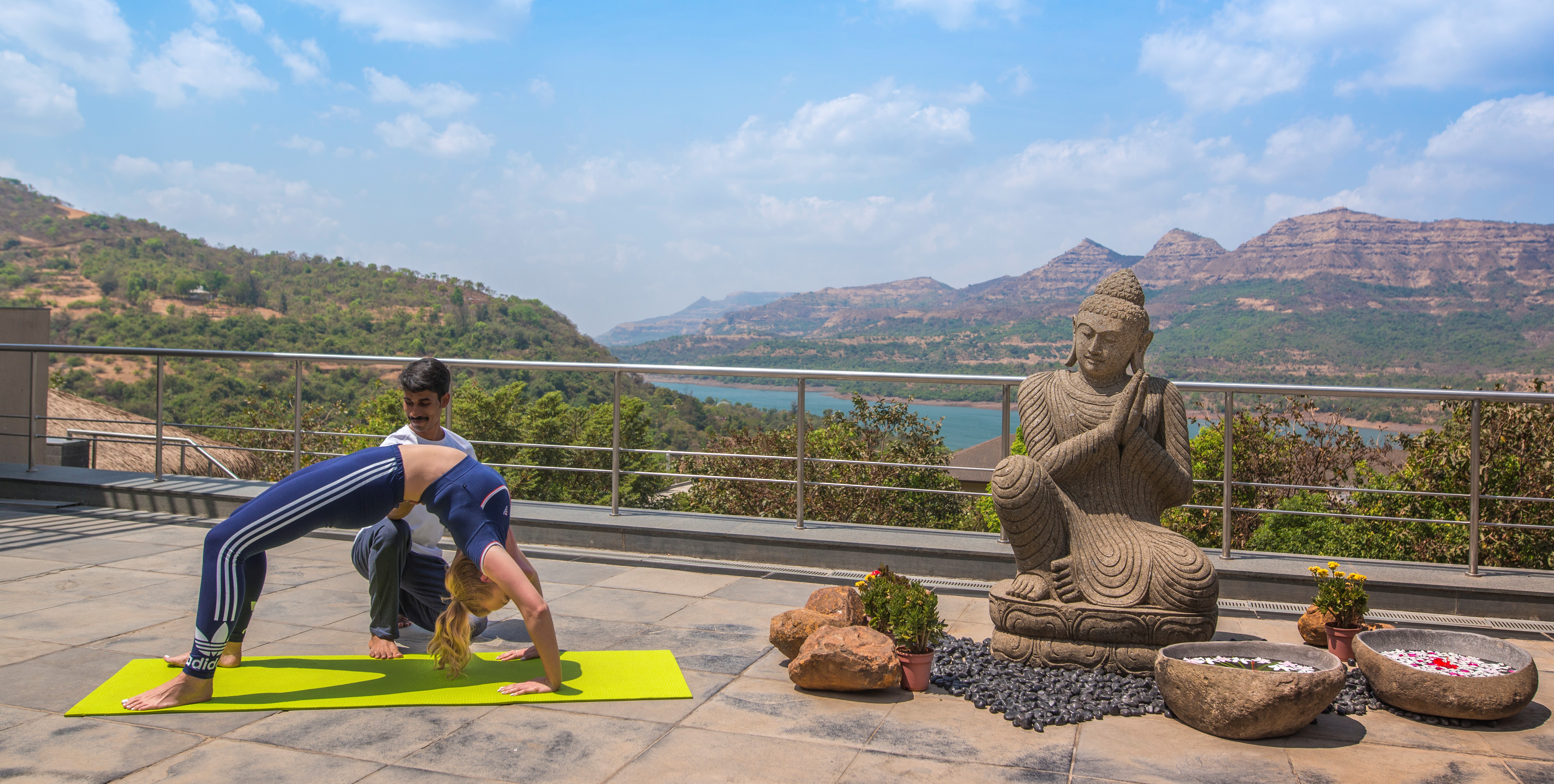 For those seeking a retreat with a spiritual setting, Atmantan is a wellness destination worthy of Nirvana. A healthy holiday here promises to not only cleanse and detoxify but awaken spiritually. Luxury wellness treatments (daily massages, postural alignments) are practiced with the inspiration of ancient local techniques (Chi Nei Tsang, Yogic Kriyas). The result is a revitalising getaway, in the lush tropical hillsides of Western India, that targets the mind, body and soul. All activities are bespoke, and the wellness team are more than happy to adjust even the most minute of details to make all classes accessible or tailor private ones in accordance with guest's needs. On site medical professionals, an abundance of grab rails and large print menus complete the picture of Atmantan's desire to give guests all they need to enjoy their stay.
Information and Booking: Atmantan Wellness Resort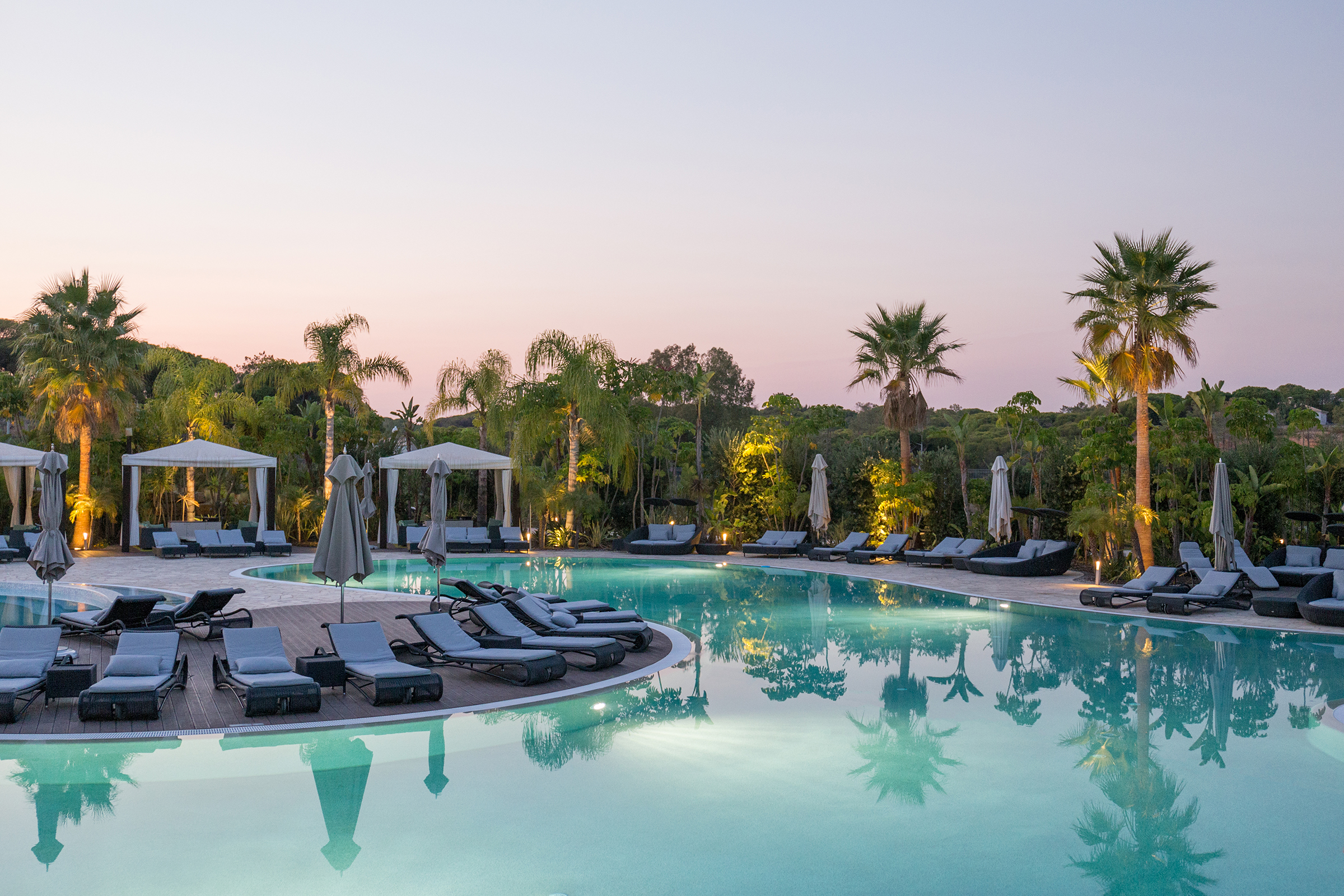 Named for its location, one of Europe's most picturesque coastal landscapes, Conrad Algarve is a sun-soaked tribute to luxury wellness. The architecture of the resort offers a fresh take on the Pueblo Blanco style, combining bright white apartments with panoramic views, a marble clad spa and a kitted-out fitness centre. The resort includes accessible features to ensure all visitors are well catered for. For guests with reduced mobility there are buggies and carts to take one all over the extensive grounds of Conrad. Conrad Algarve's accessible 38m2 rooms feature a private balcony and fully adapted marble bathrooms which include his=and-hers sinks, a rain shower, a bath with built-in TV as well complementary soft cotton bathrobes and slippers. Guide dogs are likely to enjoy the bright sun and sea air as much as their owners. Group classes at Conrad are accessible for all with dedicated staff members able to customise activities to suit any needs.
Information and Booking: Conrad Algarve
On arrival at the luxurious COMO Maalifushi, you will find a retreat with a friendly, welcoming, and accessible ethos. The wellbeing practitioners of this Maldivian resort are not only qualified in massage and reflexology but also in accommodating guests with physiotherapy and reduced mobility. The eight double treatment rooms are set above the blue waters of the Indian Ocean for an authentic experience of the traditional coastal pavilion. Tradition though is an aesthetic choice as COMO Maalifushi is equipped with state-of-the-art fitness facilities, private classes for those with special health requirements and expert instructors to guide all along their personal physical development. Given the level plan of Maalifushi, all rooms are accessible for wheelchairs and the front entrance is fitted with grab rails.
Information and Booking: COMO Maalifushi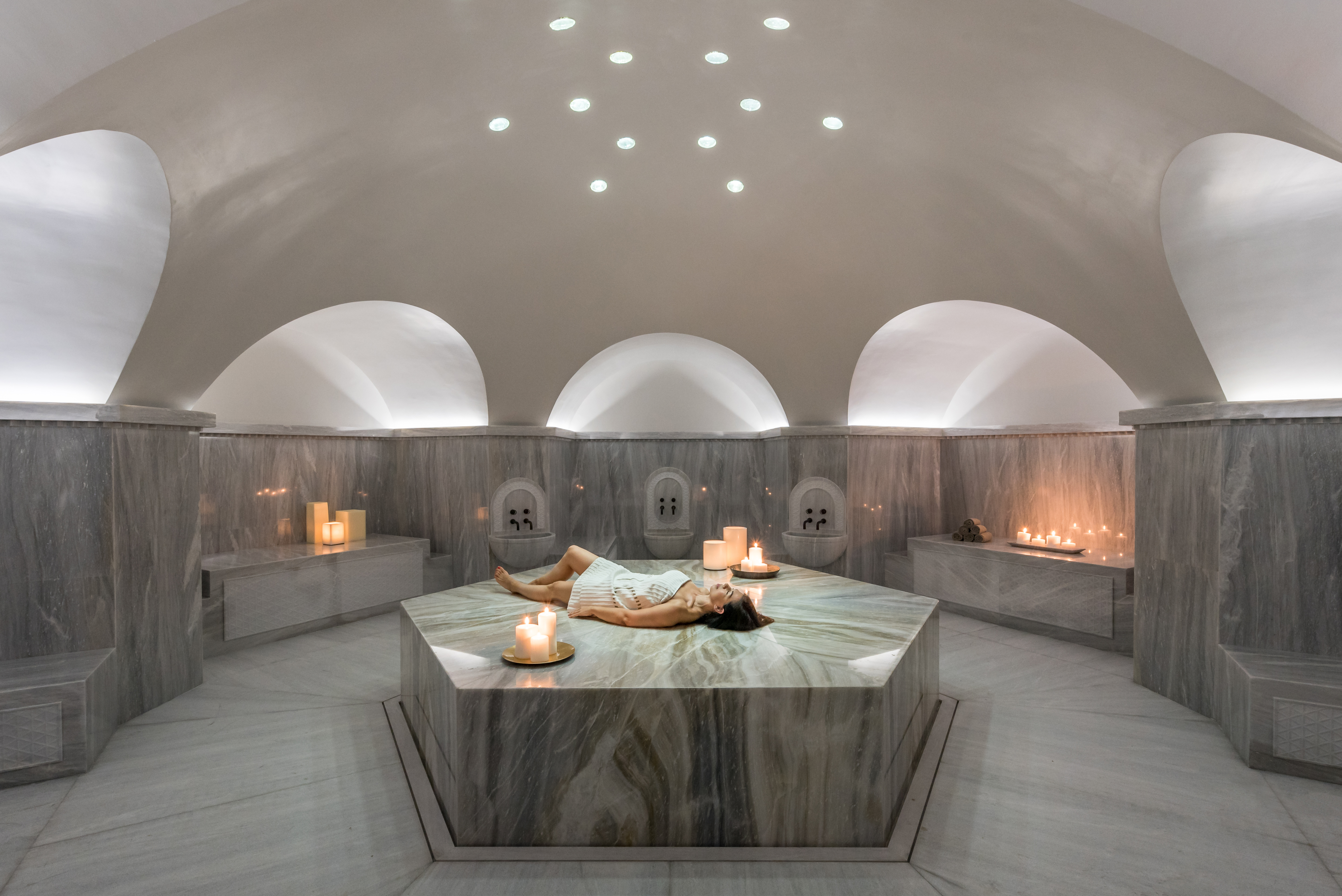 For an unforgettable wellness experience in a region renowned for its natural beauty and historic wonder, discover Euphoria Retreat. Located on the Peloponnesus Peninsula, in the foothills of Mount Taygetus, Euphoria retreat blends perfectly into the landscape with its stone buildings and terracotta roofs. This wellness retreat, regarded as one of the best in the world, offers an accessible course of luxury with its wheelchair friendly spa and indoor pool. Private yoga classes which have been designed with a focus on the differently abled are sure to energise the body and spirit. A visit to Euphoria Retreat will leave all visitors with an equal appreciation for wellness, fitness, and the exquisite beauty of the Greek mountains.
 Information and Booking: Euphoria Retreat
Turkey: Six Senses Kaplankaya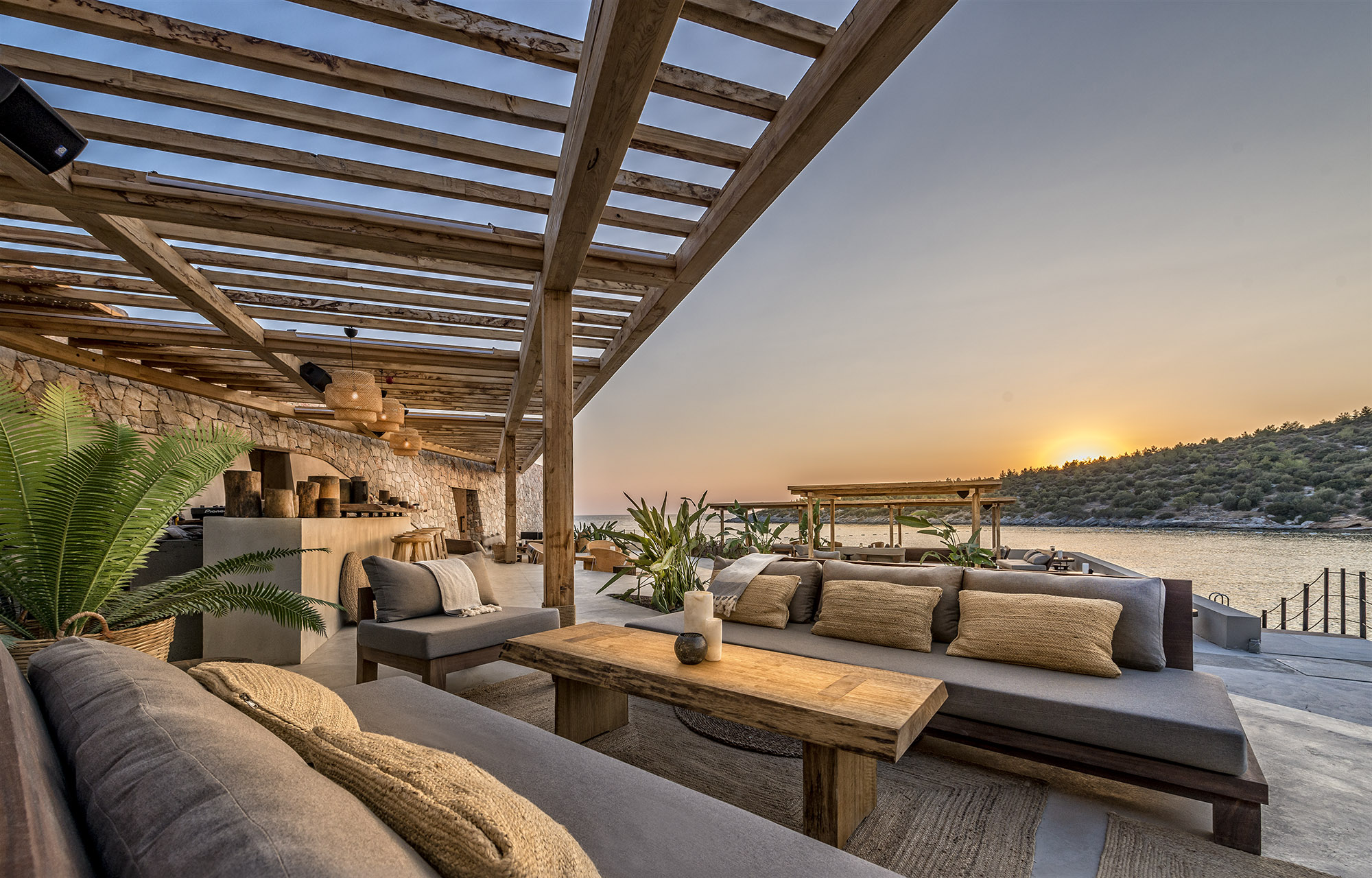 In recent years, the Bodrum peninsula has grown in popularity as more Brits look to Turkey for a sunny, cultural getaway. The crowning resort of the region is the luxurious Six Senses Kaplankaya, a modern vision of design with open plans and high wrap round windows buried amongst a thick hillside olive grove. All spa, fitness and dining facilities are accessible by elevator or ramp so that everyone can comfortably sample all this luxury retreat has to offer. While guide dogs are welcomed in most parts of the resort, the Turkish baths and indoor swimming pool are out of bounds for any four-legged friend. Of course, the dedicated staff are on hand to assist where your dog cannot. 2 bathrooms are fully equipped with grabrails and, in case of emergencies, an ambulance team is onsite for 24 hours a day. 
Information and Booking: Six Senses Kaplankaya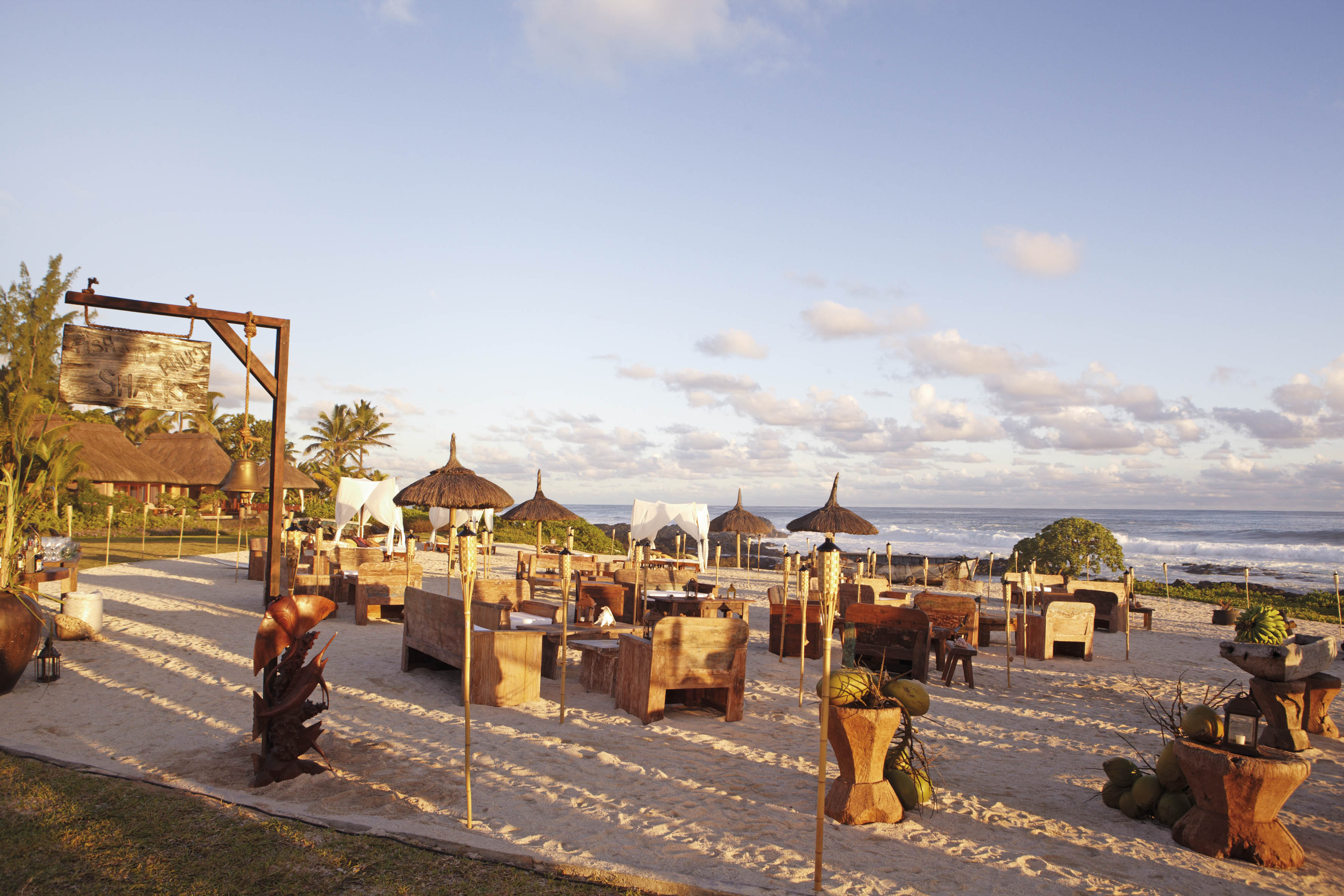 Only 10km from Mauritius' most incredible national park (the Black River Gorges), Shanti Maurice is a unique retreat for incredible views of the Indian Ocean and mountainous rainforest. The architecture is humble and in keeping with the community: tiki style thatched palm roofs atop thick, hard wood masts. Shanti Maurice's water-front suites are well equipped for disabled users with lowered basins, ground floor access, grab rails in the bathroom and direct routes to the white sand beach. Revitalising wellness treatments like Thai massage, natural body wraps, antioxidant facials are abundant and available to all at this luxury Mauritian retreat. Accessibility, natural beauty, and luxurious wellness treatments are rolled into one package at Shanti Maurice.
Information and Booking: Shanti Maurice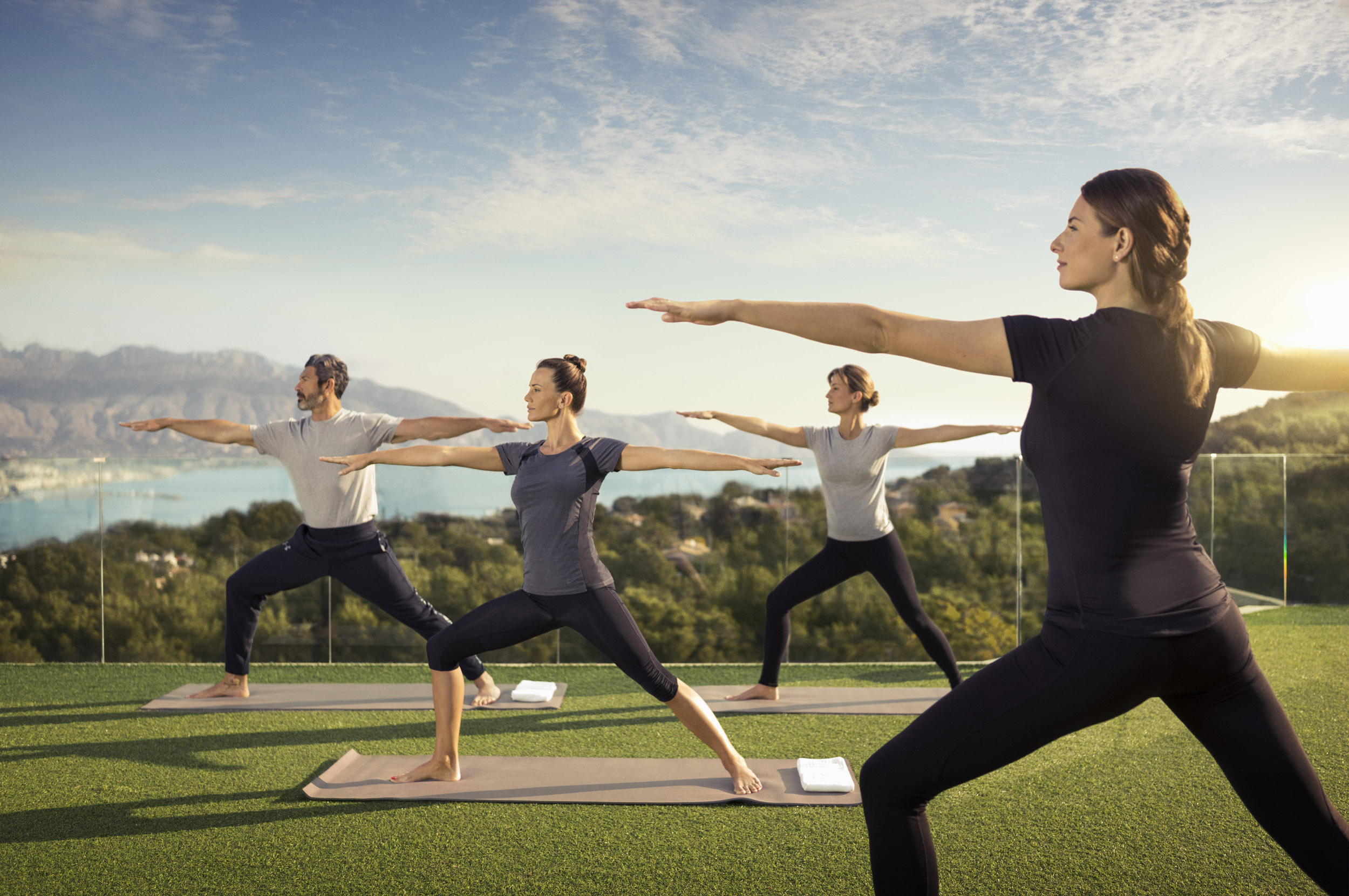 SHA's approach to wellness prioritises luxury treatments which are of the highest medical standard. Guests begin their stay by undergoing a few thorough tests to identify any health concerns. Then, with a variety of reliable therapies, they are treated to luxuries on the forefront of medical wellness. 3 of SHA's large, elegant rooms with mountain views are wheelchair accessible. For people with a physical disability, programmes like Optimal Weight at SHA may be of great benefit as it offers physiotherapeutic treatments that can help to ease the effects of certain conditions like muscular disorders or heart disease. Underwater massage allows for a gentle breakdown of lactic acid with the aid of floatation and a greater freedom of movement. A session of cryotherapy, one of SHA's most exclusive therapies, can even ease arthritic pain and reduces the effects of some skin disorders.
Information and Booking: SHA Wellness Clinic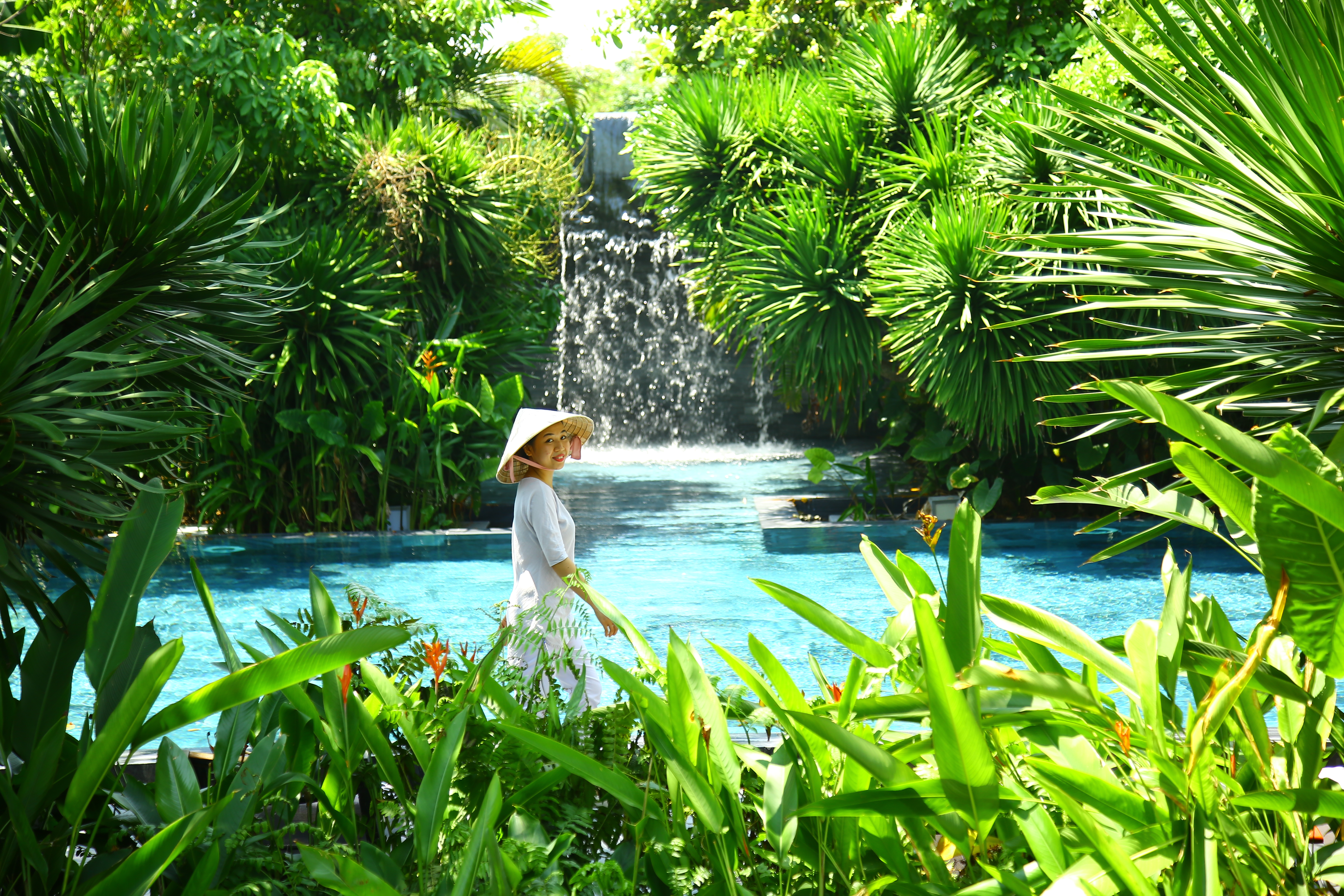 This Vietnamese retreat specialises in providing accessible cuisine. Fusion Maia is friendly to all manner of nutritional requirements, regardless of whether that entails only organic or raw food. By using local ingredients and techniques, the trained chefs craft delicious cuisine that is also within individual diet parameters. You can even pick up the art of niche, wellness cuisine with workshops on their Alkaline Detox holiday. Complimentary shuttle buses allow everyone to easily experience the bustling night market or waterfront promenade of nearby Hoi An. All of Fusion Maia's accommodation, treatment rooms, restaurants and fitness facilities are accessible for wheelchair users. Vietnam is one of the most extraordinary countries in South East Asia for culturally vibrancy, historical intricacy, and culinary delicacy so a visit to the easily accessible Fusion Maia will be a dream holiday for all.
Information and Booking: Fusion Maia 
We believe that luxury travel should be made as stress-free and accessible as possible. The above retreats celebrate this principle by making their facilities and accommodation as inclusive as possible. In the past, accessibility may not have been top priority but due to changing attitudes and improvements in mobility assistance, it is now a significant focus for the travel industry. The level of access afforded to the differently abled has become a defining mark of quality for a luxury retreat. While some aspects of travel still have a way to go, our accessible retreats are industry wide role models for luxury and inclusivity. 
Talk to one of our Travel Specialists on 0203 397 8891 or contact us here to discuss tailor-making your perfect accessible wellness holiday.