5 of the Best Gay Friendly Yoga Breaks
26 November 2015

26 November 2015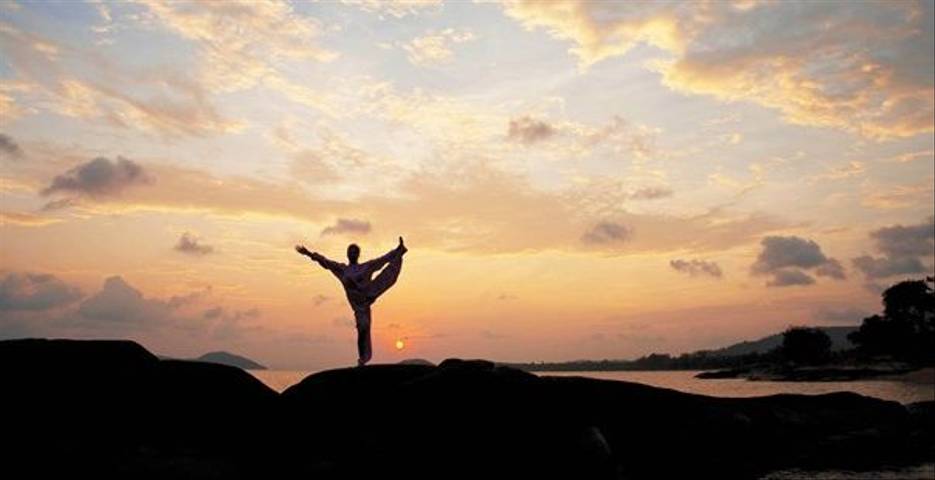 From Ibiza to Thailand, escape together and perfect your sun-salutation as we share our 5 best gay friendly yoga breaks. Offering a warm welcome to the LGBT community, our selection of luxury yoga breaks are a great option for a gay friendly holiday that will allow you both time to relax in luxury. Transform into lean yoga machines as you balance stimulating yoga sessions with therapeutic spa treatments and wellness activities. Whether you prefer to combine yoga with intense fitness classes or relaxing meditation, tailor-make your yoga holiday to be as active or relaxed as you both need.


Learn yoga at Shanti Som

Immerse yourself in a relaxing yoga break in Spain's Andalucían region in the heart of the Sierra de Las Nieves Nature Park. Group yoga classes twice-a-day provide a thorough understanding of the foundations of yoga, making it a great holiday to learn yoga, and allow you to meet others with similar interests.  Soak up the sunshine and let go of the stresses of daily life as you enjoy impressive views from the attractive outdoor yoga pavilion. The harmonious approach aims to bring about positive physical, emotional, mental and spiritual changes, restoring inner balance and peace on your luxury yoga break. 

More information: View Shanti Som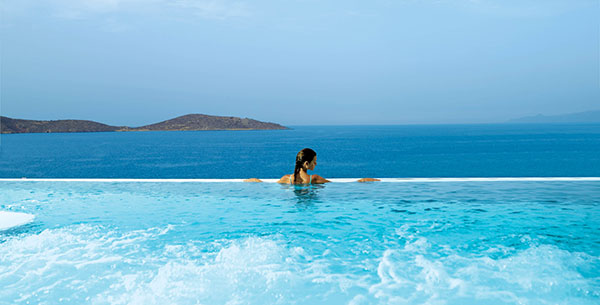 Unwind after a personalised yoga class at Porto Elounda

Take a well-deserved yoga break and re-charge together at this idyllic Mediterranean retreat with a variety of personalised yoga classes and consultations. Stimulating your energy flow, awakening your senses and calming the mind; enhance your breath control as you learn about Pranayama, fundamental to improving your yoga practice. Ideal for a relaxing yoga and spa holiday, unwind together as you de-stress with a winning combination of yoga and luxurious spa massages. Align your body's energy with wellness therapies including Reiki and Chakra balancing, to build up your mental and emotional strength.

More information: View Porto Elounda Discover Yoga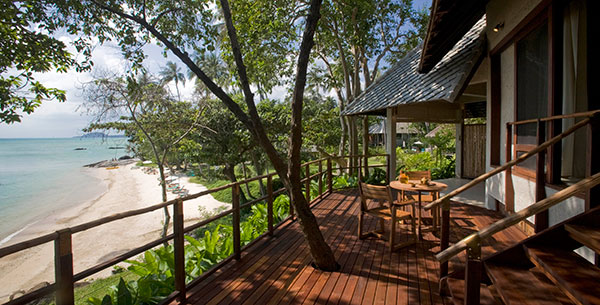 Find balance by the beach at Kamalaya

Escape to Thailand and receive a warm welcome at this multi-award-winning wellness retreat as you embark together on a calming yoga holiday. Nestled within the lush tropical jungle and within walking distance to the beach, the serenity of this idyllic health retreat is an ideal setting for a yoga and beach break. Restore your inner vitality as you embark on a tailored programme, designed to use yoga to enhance your physical posture, breathing and meditation. Sure to replenish your mind, body and spirit, relax together with a number of sensual massages or keep active with complimentary classes, from Tai Chi to circuit training.

More information: View Kamalaya Yoga Synergy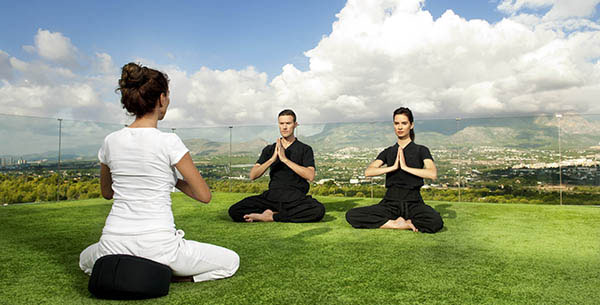 Enjoy a tailor-made programme at SHA

Set in the tranquil surroundings of southern Spain, focus on your overall well-being on this healthy yoga break as you combine sun salutations with a tailor-made programme of activities. Learn life-long healthy habits from experts during your personal general health examination and macrobiotic nutrition consultation, before mastering Hatha yoga during a 1-on-1 session. Together with group yoga classes, indulge in therapeutic spa treatments to wash away stress. Ideal for a yoga and fitness break, combine personal training and fitness assessments with complimentary classes, as you get your blood pumping with a Power Plate session or TRX strength workout.
More information: View SHA Fusion Fitness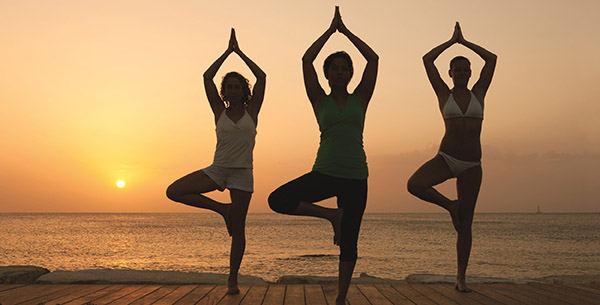 Practice yoga and meditation at Epic Sana

Unwind on a dedicated yoga break in a picturesque sanctuary. Situated amongst acres of pine forest on the Algarve coast of Portugal, and taking inspiration from eastern holistic therapies, Epic Sana uses Yoga as a tool to counterbalance the stresses of life. The daily classes are supplemented with workshops focussing on breath and meditation to restore balance and find spirituality. Cleanse the body of its toxins and completely destress with aromatherapy and deep Kincho massages. Return home feeling rejuvenated, and with the knowledge to continue the skills you have learned on an inspiring yoga and meditation holiday.

More information: View Epic Sana
Talk to one of our Travel Specialists on 0203 397 8891 or contact us here to discuss tailor-making your perfect gay friendly yoga holiday.