5 of the Best Golf and Spa Holidays
16 March 2015

16 March 2015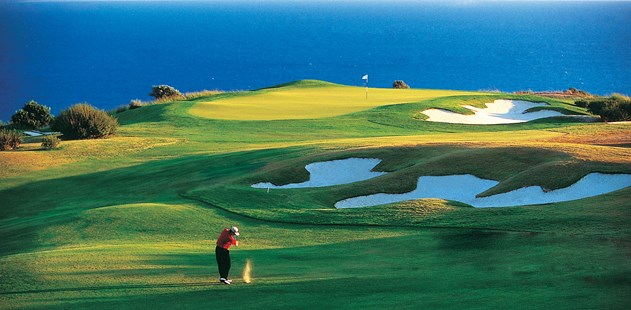 Offering something for everyone, enjoy the best of both worlds on an active and relaxing golf & spa holiday. With world-renowned courses in dream destinations from Madeira to Cyprus, enjoy one of the most played sports in the world on a luxury healthy holiday. Take in the fresh air and stunning views while you tee off around a Championship golf course or take a lesson from a golfing pro and touch up on all aspects of your game. After an active day on one of our best golf and spa holidays, unwind with indulgent treatments at the luxury spa, leaving your refreshed, relaxed, and ready to tee off all over again tomorrow.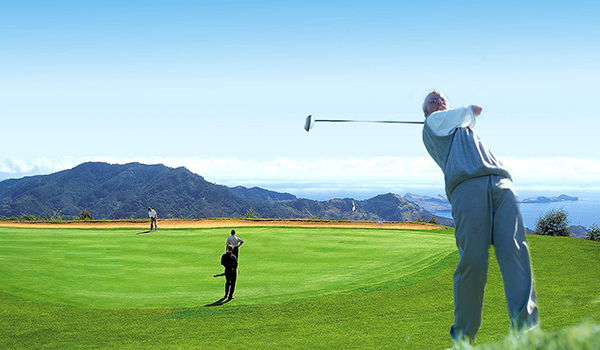 Enjoy fantastic golf courses at Galo Resort
Situated on the south-eastern coast of Madeira, this beautifully located golf and spa holiday plays host to a variety of exciting sports and wellness activities. Famed for its azure blue waters and with two fantastic golf courses, this is a great choice for a scenic activity holiday. Boasting a course created by renowned designer Robert Trent Jones, the Santos de Serra golf course features 27-holes, an indoor driving range and a spacious putting green. Complement your time on the course with a choice of group fitness classes and relaxing spa treatments, or simply unwind on a sunbed by the sea on this rejuvenating golf and spa holiday.
Information and Booking: Galo Resort
Portugal: Golf & Spa at Palacio Estoril Golf & Spa Hotel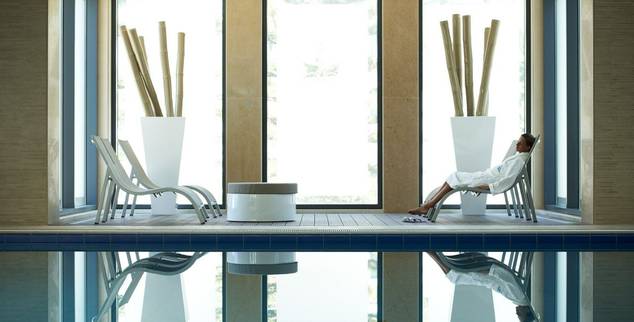 Relax in the spa after a long day on the course at Palacio Estoril
Relax amidst the idyllic scenery of this luxury retreat with stunning views of the Portuguese coastline. Ideal for a relaxing singles holiday, take some time out to admire the outstanding views whilst enjoying two rounds of golf at the 18-hole luxury course. The Banyan Tree Spa offers you the chance to unwind after a day on the course with an indulgent menu of therapies and treatments, including deep tissue massages and Sothys facial treatment for anti-ageing. This golf and spa holiday caters to all of your fitness and wellness needs all with a picturesque Portuguese backdrop.
Information and Booking: Palacio Estoril Golf & Spa Hotel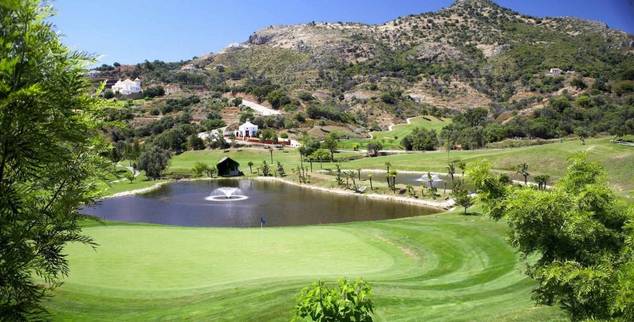 Tee-off in the Costa Del Sol at Marbella Club
Kick back and relax on this indulgent golf and spa holiday, surrounded by Mediterranean sunshine and fantastic beaches. Tee off on the 18-hole golf course in the hills of Andalucia, with 6 private golf lessons to get you to the best of your abilities, before refuelling with a light lunch in The Grill Restaurant or Beach Club. The Thalasso spa offers first class service and a selection of treatments, designed for de-stress and recuperation, with a golfer's tonic massage and intensive sports massage included. Ideal for a luxury spa holiday, make the most of the variety of therapies and treatments in order to maximise relaxation.
Information and Booking: Marbella Club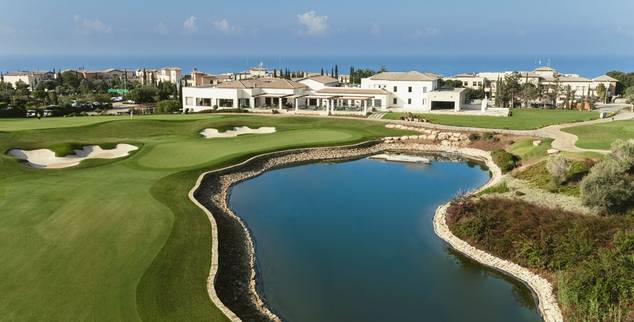 Spend the day on the pristine course at Aphrodite Hills
Enjoy a luxurious sports holiday set amongst the magnificent vistas of Cyprus and enjoy the beautiful scenery of your surrounding area. The 18-hole championship golf course is right on your doorstep where you have the option of playing rounds on your own, or participating in complimentary lessons, with a shared buggy included. Visit the luxury spa for a selection of treatments to enhance your well-being and increase vitality on your spa holiday. A fantastic golf and spa holiday you can indulge in hot stone massages, therapeutic massages and Swedish massages to unwind after an active day on the course.
Information and Booking: Aphrodite Hills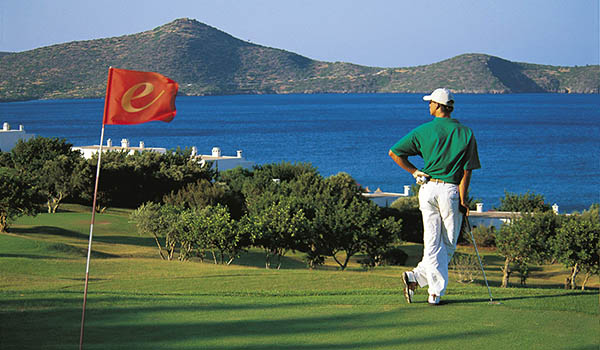 Striking views from the 18th hole at Porto Elounda
Discover the spectacular views of Mirabello Bay whilst boosting your well-being with an outstanding range of activities on this golf and spa break. Start the day with private golf lessons from a professional coach on the nine-hole course, or for the more advanced, visit the eighteen-hole championship golf course just half an hour away. Stop off at the luxury Six Senses Spa for rejuvenating therapies to help you de-stress, or combine cleansing treatments with a purifying nutritional diet for a revitalising detox holiday. Don't miss out on complimentary yoga classes at this fantastic wellness retreat, perfect for a yoga holiday.
Information and Booking: Porto Elounda Golf & Spa Resort
Talk to one of our Travel Specialists on 0203 397 8891 or contact us here to discuss tailor-making your perfect golf & spa holiday