5 of the Best Yoga Mats to Take on Holiday
12 August 2013

12 August 2013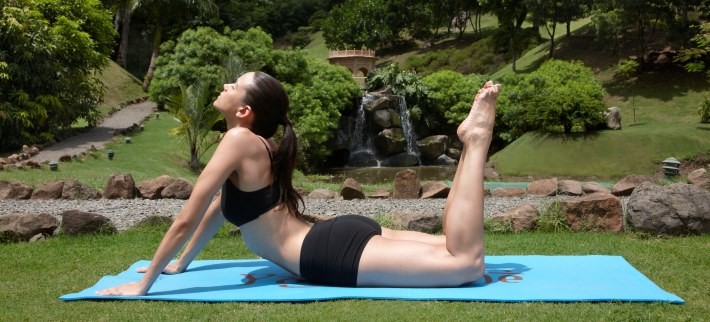 There are so many different types of yoga mats out there; it's difficult to know which one will support your yoga practice the best. A yoga mat must suit your body, keeping you stable in your poses, soak up any sweat that you produce, provide enough cushioning between you and the floor and enhance your practice so that you gain the numerous benefits of yoga.
When you go on a yoga holiday, a unique experience to restore the connection between mind, body and spirit, it's a good idea to take a lightweight yoga mat which you know suits your body's needs, so that you can gain the full benefits of your holistic getaway. On the other hand, if you are not going on a specific yoga retreat, you can still bring your own yoga mat with you to practise in your own time or join the holistic classes available. Therefore we round-up of five of the best yoga mats to take on holiday.


Liforme yoga mat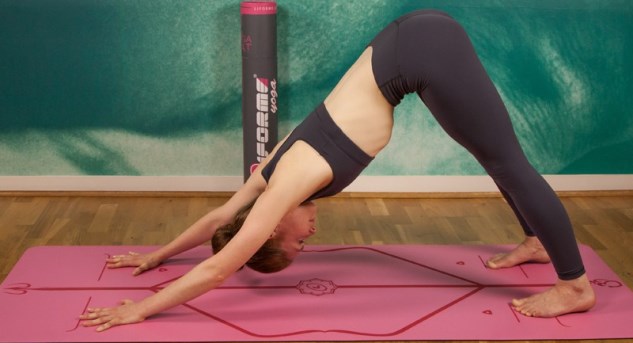 The Liforme yoga mat with guidance lines for best alignment

This innovative yoga mat helps to maintain perfect posture with a unique alignment system. The mat has lines on it which give yogis guidance about where to place their bodies when they're holding positions, ensuring you remain aligned at all times. This makes it an ideal choice for people with back issues. It also has incredible grip to reduce the risk of slipping, it's wider and longer, has deep cushioning but still ensures stability and is made from eco-friendly materials. It is suitable for all types of yoga, so would be a great choice to take on a yoga holiday which encompasses a variety of styles.
Cork yoga mat

The multifunctional cork yoga mat

The cork mat is the original yoga mat, using natural cork material. It is waterproof, so if you try a more vigorous form of yoga and sweat, you won't need to cover the mat with a towel as the sweat will dry within seconds. It is eco-friendly, anti-bacterial, anti-static and anti-allergenic, making it an ideal choice for those with sensitive skin or who are prone to allergies. This mat is also multifunctional, and can be used as a meditation, Pilates, aerobics or general fitness mat, which is useful when trying out various fitness classes on your yoga holiday.
Jade Harmony yoga mat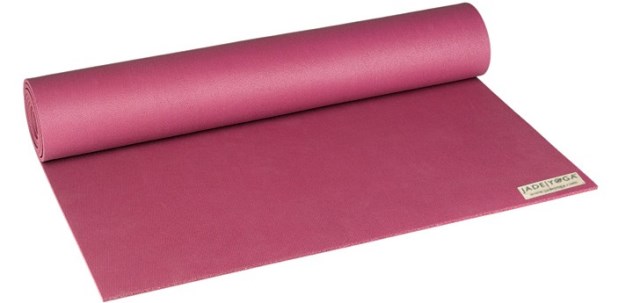 The environmentally friendly Jade Harmony yoga mat

When taking a yoga mat on holiday, ideally you want something light which you can easily squeeze into your suitcase. This yoga mat weighs only 4.5 pounds and is very durable, making it a practical choice to bring on your yoga holiday. It is environmentally friendly, made of completely biodegradable materials, with enough grip so you don't slip when you get a little sweaty. It will wear out after a while due to its lightweight nature, but if you're only taking it on the occasional yoga holiday and the environment is important to you, the Jade Harmony yoga mat is for you.
Gaiam reversible travel mat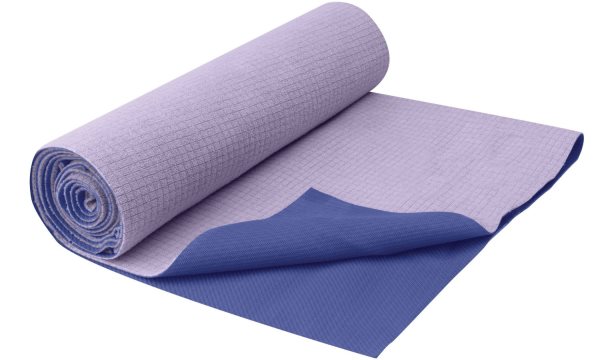 The extremely light Gaiam reversible travel mat

An even thinner and lighter option is the Gaiam reversible travel mat, which would make the ideal travelling companion on a yoga holiday. Weighing in at only one pound and measuring just 1.55mm thick, you'll barely notice it's in your suitcase until your get to your chosen luxury wellness retreat and begin your private yoga lessons. As this mat is so thin, your balance will be enhanced, but if you prefer more cushioning, roll it out over one of the resort's yoga mats, so that you still have the comfort.
Manduka PROlite yoga mat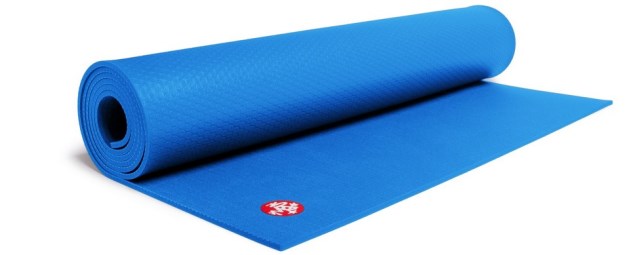 The highly durable Manduka PROlite yoga mat with extra padding

If you'd prefer to take a thicker mat to support your yoga practice on holiday, this Manduka PROlite mat is the perfect choice. It only weighs four pounds but still provides more padding between your joints and the floor than a basic mat. It's extremely durable, and comes with a lifetimes guarantee, meaning that it'll last many healthy holidays without wearing down. If you sweat a lot, cover the mat with a towel to prevent slipperiness, and use it for all the different types of yoga available on your holiday.
Talk to one of our Travel Specialists on 0203 397 8891 or contact us here to discuss tailor-making your perfect healthy holiday.