5 of the Most Effective & Intensive Weight Loss Holidays
20 January 2015

20 January 2015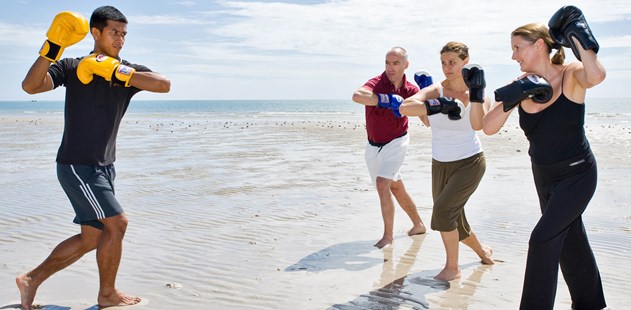 Whether you are shedding the pounds with personal training sessions in Spain or are learning to cook healthier meals at a wellness retreat in India, with our 5 most effective and intensive weight loss holidays, you'll have everything you need to kick-start your weight-loss regime.
As well as suffering from low self-esteem, fatigue and depression, being overweight can cause a number of problems in later life, including heart disease, strokes and high blood pressure. In order to help you get your life back on track, our healthy weight-loss retreats focus not just on helping you to reach your ideal weight but on making sure you maintain it long-term. With the professional guidance of medical doctors and wellness therapists; you'll learn to change your mentality on a healthy foodie holiday through a combination of personalised nutrition, group fitness classes and personal training sessions.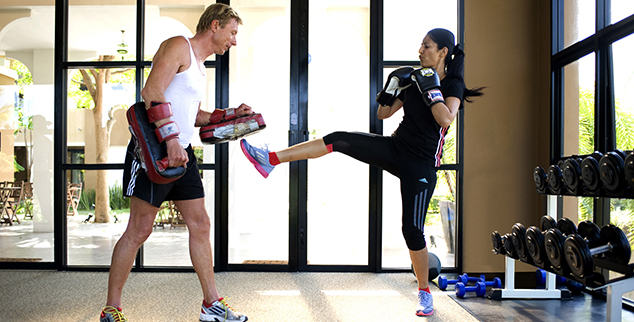 Kick start your weight loss with Thai boxing at Absolute Sanctuary
Improve your fitness and self-control on this effective weight loss holiday in exotic Thailand. A dream destination for a spa holiday, enhance your weight-loss with cleansing spa treatments, including colon hydrotherapy sessions and a detoxifying seaweed wrap. Combine healthy cuisine with nutritional weight management supplements to kick-start your weight loss break and flush out any bad toxins with the juicing options available. Shape up with personalised fitness sessions and group fitness classes, from yoga to Thai boxing, for a full body workout. Increase self-awareness and manage self-control through consultations with fitness and nutrition experts, designed to help you learn to live a healthier lifestyle.


More information: View Absolute Sanctuary Weight Management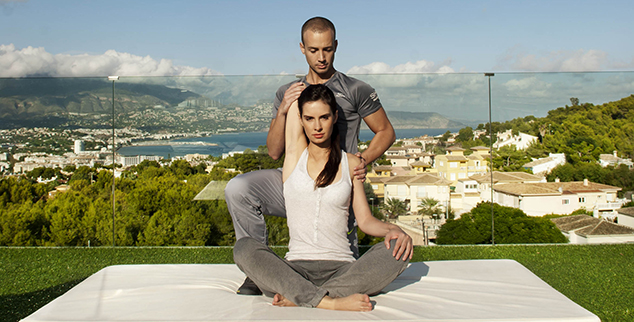 Shape up with personal training sessions at SHA

If you're serious about losing weight in a healthy way; this intensive weight loss holiday in Spain is the perfect way to help increase your vitality and improve your well-being. Focusing on reducing sugar levels and lowering cholesterol through a carefully constructed gourmet diet plan and the guidance of professional consultations, SHA teaches you how to approach food healthily. Ideal for an intensive detox holiday, challenging personal training sessions will boost your metabolic rate whilst detoxifying spa treatments and hydro-colon therapy sessions will enhance your cleanse. Make the most of healthy cooking lectures and group classes, including yoga and Tai Chi, to help you reach your ideal weight.


More information: View SHA Intensive Weight Loss & Detox


Experience slimming spa treatments at The Banjaran

Change the way you think and learn to lose weight on a healthy holiday in Malaysia, where calorie burning and fat reducing treatments help to maximise effective weight-loss and improve wellness. Enjoy luxurious gourmet dishes full of organic fruits and vegetables, and request tailor-made healthy diet plans to ensure you stay on track after your wellness holiday. Receive support from Chinese Medical and Ayurvedic doctors to guide you through your journey in the form of wellness consultations and luxury spa therapies. Work hard in the group fitness classes, ranging from boot camp to yoga, and combat problem areas in your own personalised training sessions.


More information: View The Banjaran Weight Loss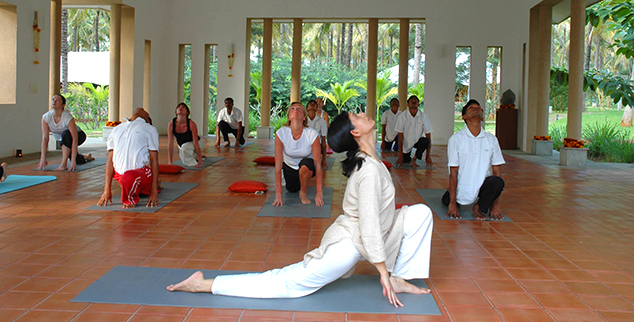 Tone with yoga at Shreyas

Boost your health, fitness and self-esteem on this life-changing weight-loss holiday in India for a long-term transformation of your well-being. Witness dramatic changes to your body in 14 personal training sessions over the duration of your intensive weight loss retreat, and push yourself even further with additional jogging, power walking and swimming every day. The perfect destination for a yoga holiday, tone your body in numerous private yoga classes and learn how to integrate this practice into your daily life. After a busy day, heal your body with a choice of Ayurvedic spa treatments for a holistic approach to your well-being.


More information: View Shreyas Weight Management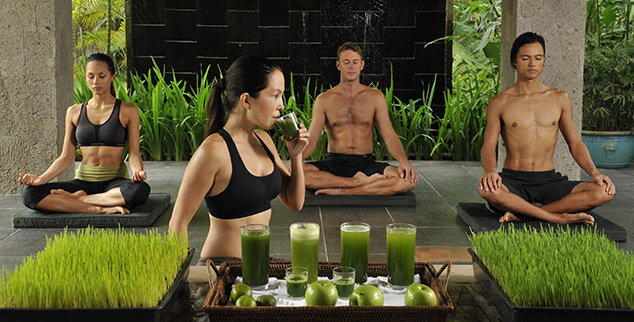 Enhance your weight loss with detoxing juices at The Farm

Combine physical exercise with healthy eating for effective weight loss on this healthy retreat in the Philippines, a perfect destination for a singles holiday. Take advantage of the nutritional support available, in combination with award-winning raw vegan cuisine and detoxing juices that will help to speed up weight loss in a healthy and nutritious way. Ideal for a fitness holiday, discuss your goals in an assessment session with your personal trainer, and put what you learn into practise in the group fitness classes, including circuit training, ab-blaster and fitness rounds. Visit the luxury spa to boost your weight-loss with colon hydrotherapy sessions, or soothe aching muscles with a selection of holistic therapies.


More information: View The Farm Organic Weight Loss
Talk to one of our Travel Specialists on 0203 397 8891 or contact us here to discuss tailor-making your perfect weight loss holiday