5 Stress Management Holidays in Aid of National Stress Awareness Day
04 November 2015

04 November 2015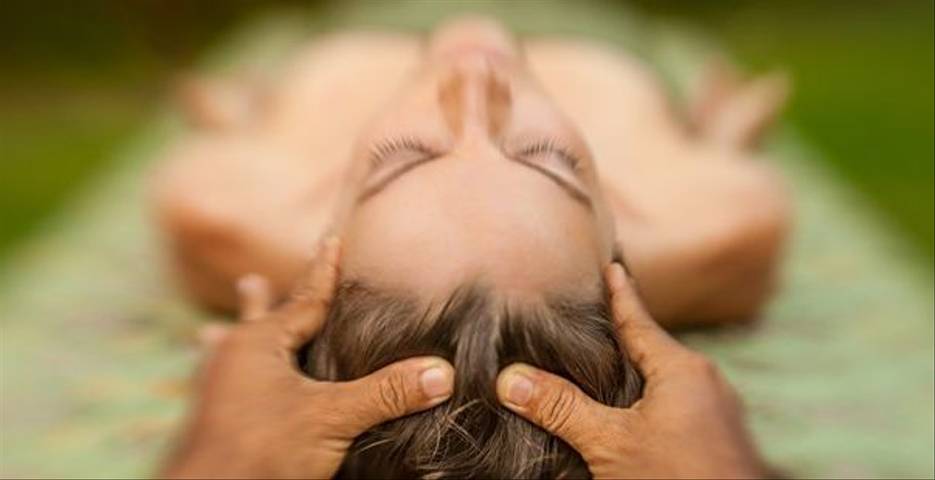 During National Stress Awareness Day, health care professionals and experts join forces to increase public awareness about both the causes and cures of the modern day stress epidemic. But health care workers themselves, notably GPs with their busy workload, are at high risk of suffering from the effects of stress. Prospect Health, a leading health care recruitment company, recognises this and has teamed up with us to offer GPs and other medical staff an exclusive discount.
Here, we share 5 of our best stress management holidays, from a pioneering medical clinic in Spain, to a leading destination wellness retreat in India. With re-energising spa treatments, wellness expert consultations and healthy nutrition, learn how not to sweat the small stuff.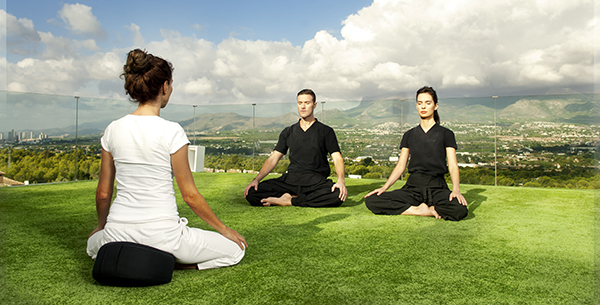 Meditating at SHA Wellness Clinic

Check into this unique wellness break which boasts unparalleled surroundings of the Spanish countryside and beautiful beach in L'Alfas del Pi. This pioneering wellness clinic offers burnt-out clients the perfect environment in which to reduce stress levels and improve well-being on a medical spa holiday. With the help of a team of experts, a highly personalised plan will be prepared for you after a medical check-up, clinical analysis and a consultation with a nutritional expert. Enjoy a prescribed SHA macrobiotic diet; a number of psychologist consultations, and a wealth of indulgent massages and body wraps to say goodbye to stress for good.

More information: View SHA Anti Stress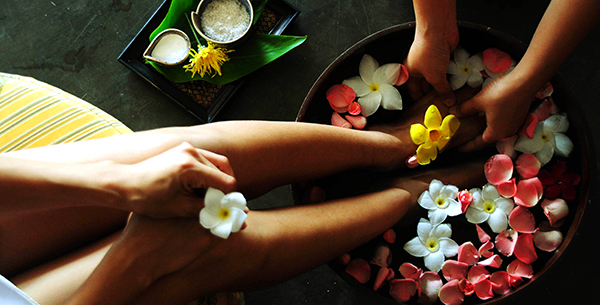 Unwind at Absolute Sanctuary

Break the cycle of stress and exhaustion with a healthy dose of stress relief in Thailand. Situated on the beautiful island of Koh Samui, retreat to this sanctuary of well-being, only 5 minutes away from the beach. With a holistic approach to the renewal of mind, body and spirit, release your anxieties through a series of relaxing spa therapies and stress management sessions.  Detach yourself from the stress of everyday life during calming sunrise walks to the nearby beach, together with daily yoga classes and group meditation sessions, to give yourself the holistic health retreat you deserve.

More information: View Absolute Sanctuary De-Stress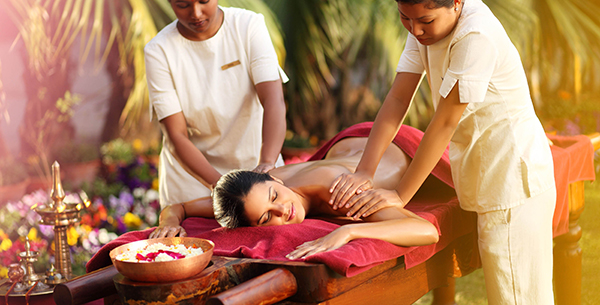 Enjoying a relaxing spa treatment at Ananda

Bury yourself in the absolute serenity and beauty of the Himalayas at this outstanding stress management retreat. Give yourself a lifestyle overhaul and beat burnout with the ancient regimes of yoga on an Ayurveda spa retreat. With wellness, lifestyle and fitness consultations; Reiki, grounding spa treatments including an aroma cocoon; Pranayama, and personalised yoga treatments, you will certainly return home a new you. Revel in the peace of the enchanting landscape by taking part in relaxing outdoor yoga classes at sunrise. With the sounds of birds singing in the background, this truly grounding experience will transport to a new place far from the stresses of daily life on this wellness holiday.

More information: View Ananda Stress Management 


Ibiza:38 Degrees North Ultimate Stress Recovery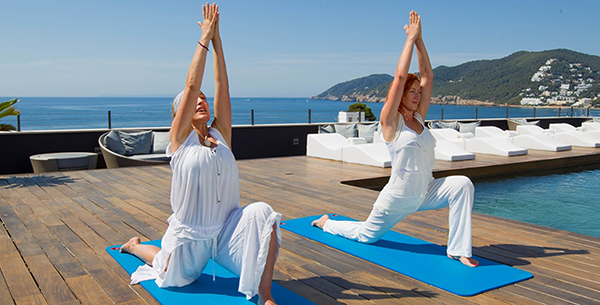 Practicing private yoga at 38 Degrees North

Take time out of your busy schedule to rebalance on a luxury healthy break. With a combination of relaxation, nutrition and deeply calming therapies, you will learn to regain control of your stress levels as you follow a bespoke wellness programme. Located on the quieter north of Ibiza, the exquisite surroundings and azure coastline will help you to forget your troubles. With a nutrition consultation, life coaching sessions, private yoga, meditation classes and exquisitely relaxing massages at the Revival Spa, you will no doubt return home feeling entirely rejuvenated. You will also take home a list of nutritionist approved foods and a stress relieving kit to aid in your recovery.

More information: View 38 Degrees North Ultimate Stress Recovery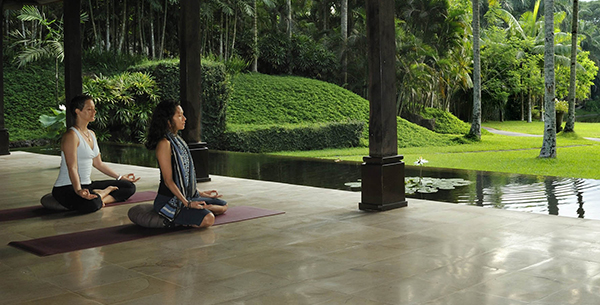 Meditating in beautiful surroundings at The Farm

Escape from the pressures of fast-paced life on a luxury healing holiday in the Philippines. Built around a 250 year old mango tree which possesses healing powers, diminish your anxiety levels and improve your well-being by following the health retreat's stress reduction programme. With a focus on improving cardiovascular well-being, the programme is designed to help you unwind and learn how to deal with the strains of everyday life. The vitamin rich vegan diet, healing spa treatments, colon hydrotherapy sessions and nutritional microscopy, combined with the natural energy of surrounding environment, will help you combat stress and improve your lifestyle. Leave your worries behind so you return home feeling healthy and rejuvenated.

More information: View: The Farm Heart Health & Stress Reduction 
Talk to one of our Travel Specialists on 0203 397 8891 or contact us here to discuss tailor-making your ideal stress management holiday.
About Prospect Health:
Prospect Health is one of the UK's fastest-growing health care recruitment companies, attracting high-calibre medical professionals for organisations worldwide, and have teamed up with Health and Fitness Travel to offer GPs and other medical staff an exclusive discount.
Working with candidates and clients from across the General Practice industry to fulfil their working needs, using their unique approach. To find out how Prospect Health can help with your career, take a look at their GP jobs.