8 Different Types of Yoga
06 November 2014

06 November 2014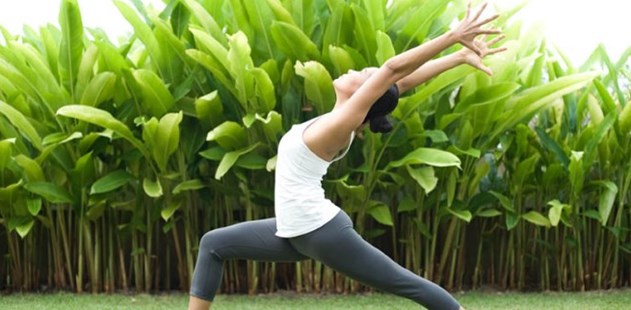 We've all heard about the wonderful health benefits of yoga, but there are so many different variations that it's sometimes difficult to know what each one entails and which one would best suit your body. It's important to have an understanding of what each style offers, so that you can choose one which will most benefit your fitness regime. So whether you are looking to embark on a revitalising yoga holiday to a far-flung location or simply want to get involved with a local class; here is a breakdown of eight different types of yoga.
Our luxury yoga holidays and retreats feature different types of yoga, so you'll be able to practise the style you enjoy the most if you're an experienced yogi, or have a go at all of them and find the best one for you. You'll benefit from expert yoga teaching and guidance, in exotic destinations spanning from St. Lucia, Spain and Italy to India, Thailand and Bali. You'll return home feeling reinvigorated with a desire to get back on your yoga mat.


1. Vinyasa yoga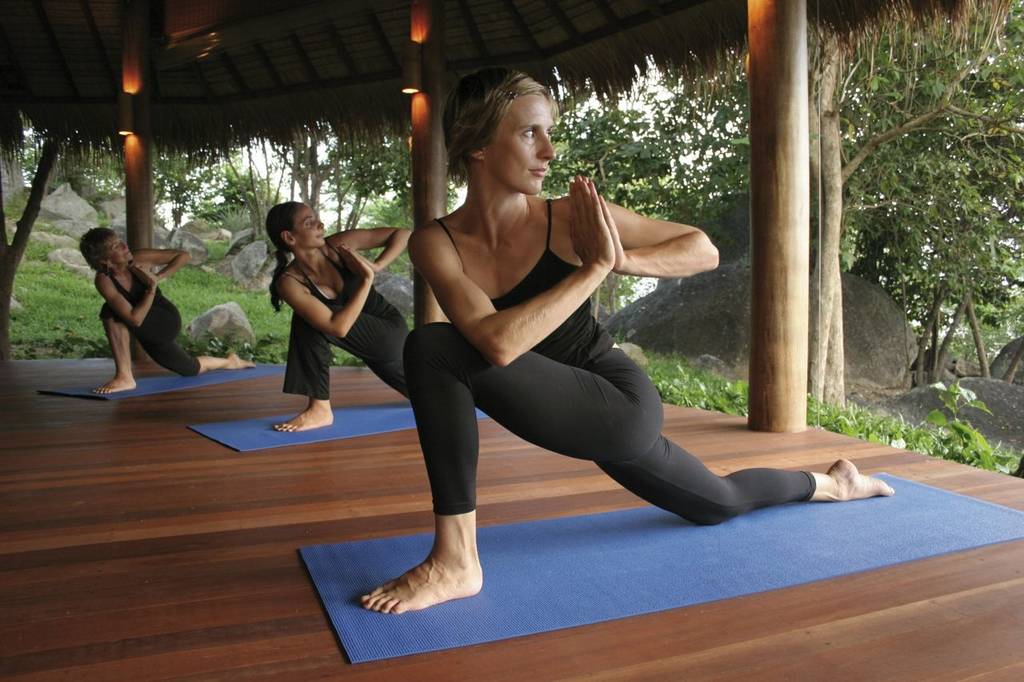 Get flowing with Vinyasa yoga at Kamalaya

This type of yoga is often referred to as Vinyasa flow yoga, as it consists of different poses linked together with movement, and synchronised with breathing. Your yoga teacher will instruct you to move from one pose to another whilst inhaling or exhaling; generally when moving upwards you'll inhale, and when moving downwards you'll exhale. A Vinyasa yoga class can be fast-paced or slow, and allows a lot of room for the personality of the individual teacher who is taking the class. So, it's important to find a yoga teacher whose style you enjoy, and be ready for something different when you begin a new class.
Try Vinyasa yoga at Kamalaya in Thailand


2. Kundalini Yoga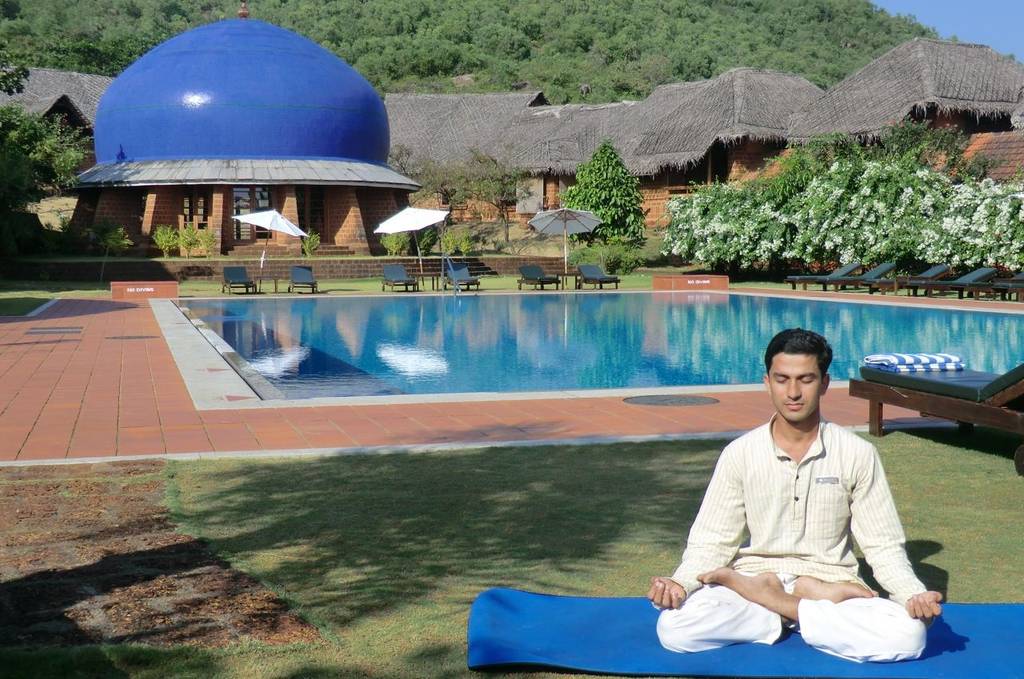 Experience "the mother of all yoga" at SwaSwara

This style of yoga has been described as "the mother of all yoga" as it is one of the oldest recognised forms. Kundalini is the word used to describe the untapped potential inside all of us, which this yoga practice seeks to target and release. It's a very active form of yoga which includes common poses, as well as some of its own unique poses, chanting, meditation and sounds to stimulate your creative energy. People who practise it are said to finish their session feeling extreme happiness and tranquillity.
Try Kundalini yoga at SwaSwara in India


3. Ashtanga Yoga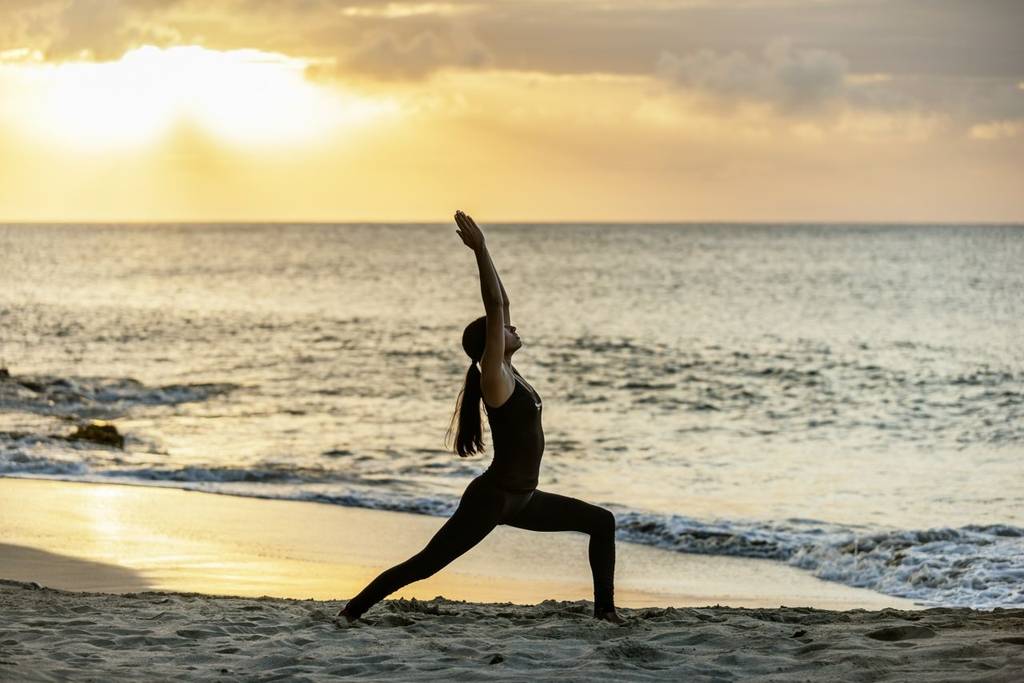 Improve your circulation with Ashtanga at The BodyHoliday

Ashtanga is a form of moving meditation and a more vigorous type of yoga, perfect for people looking for a more fast-paced workout whilst on a fitness holiday. Breathing is synchronised with movement, producing an intense heat to sweat out toxins and improve your circulation. This type strictly follows a particular order of eight steps, each with a fixed number of breaths and movement which help maintain a healthy heart and stabilise the mind. Strength, sweat and stamina are the three main aspects of this form, which is said with your body's natural detoxification process and leave you feeling restored.
Try Ashtanga yoga at The BodyHoliday in St. Lucia


4. Hot Yoga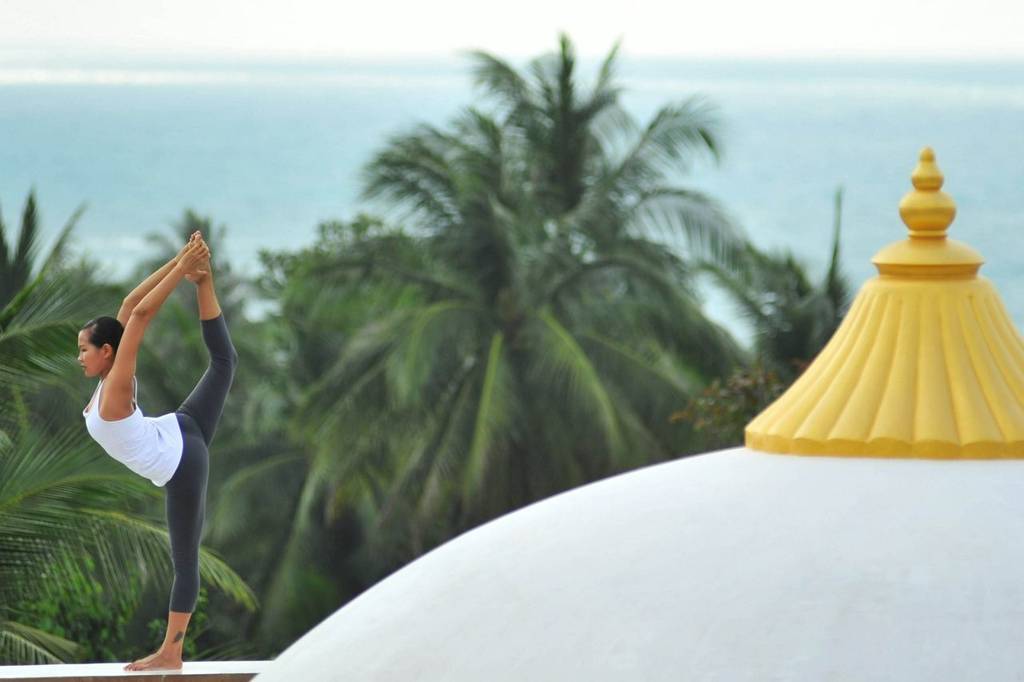 Detox your body with hot yoga at Absolute Sanctuary

Otherwise known as Bikram yoga, this type is made up of a series of 26 poses and two breathing exercises carried out in a specific order in an extremely hot room. Steam is pumped into the studio to create a sauna-like environment, with temperatures reaching around 40°C, which is said to benefit joints, reduce the risk of injury and increase your flexibility. Also, due to the extreme heat, you'll be sweating profusely meaning it's a great component to a detox holiday. Also your heart rate will be elevated more than usual, making your body work harder and allowing you to see better results.
Try hot yoga at Absolute Sanctuary in Thailand


5. Iyengar Yoga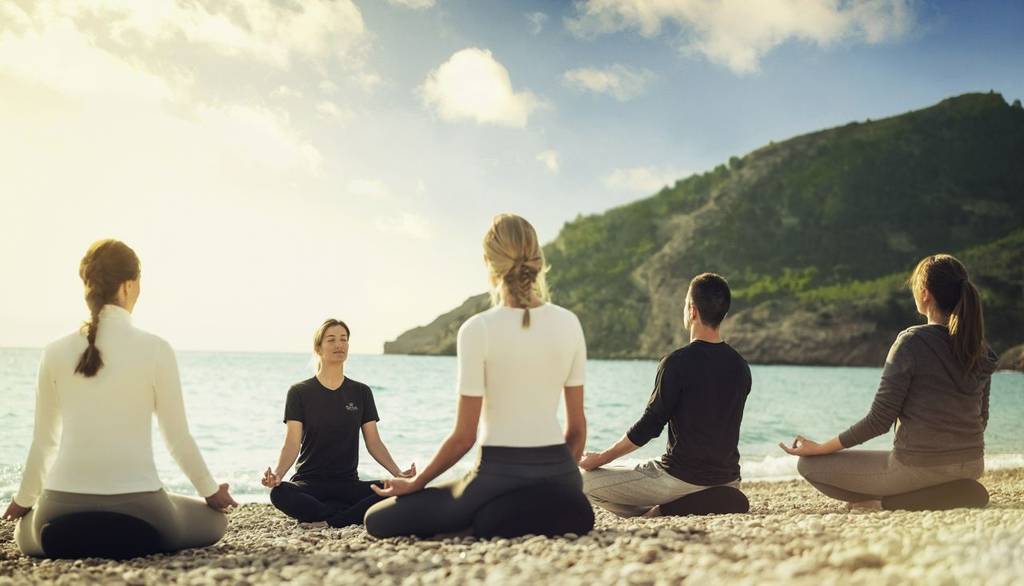 Try Iyengar yoga to encourage good posture at SHA

This style of yoga focuses on breath control and detail, precision and alignment when carrying out the different poses, to encourage relaxation, good posture and balance. It features hundreds of different yoga poses and fourteen types of breathing, so you can progress gradually from the easier forms to the more advanced movements. Often props are used, such as belts and blocks, to support the body in certain poses, reducing the risk of injury. This makes it a perfect form of yoga for people looking for rehabilitation on a healing holiday or those who need a gentle and very supportive exercise.
Try Iyengar yoga at SHA Wellness Clinic in Spain


6. Restorative Yoga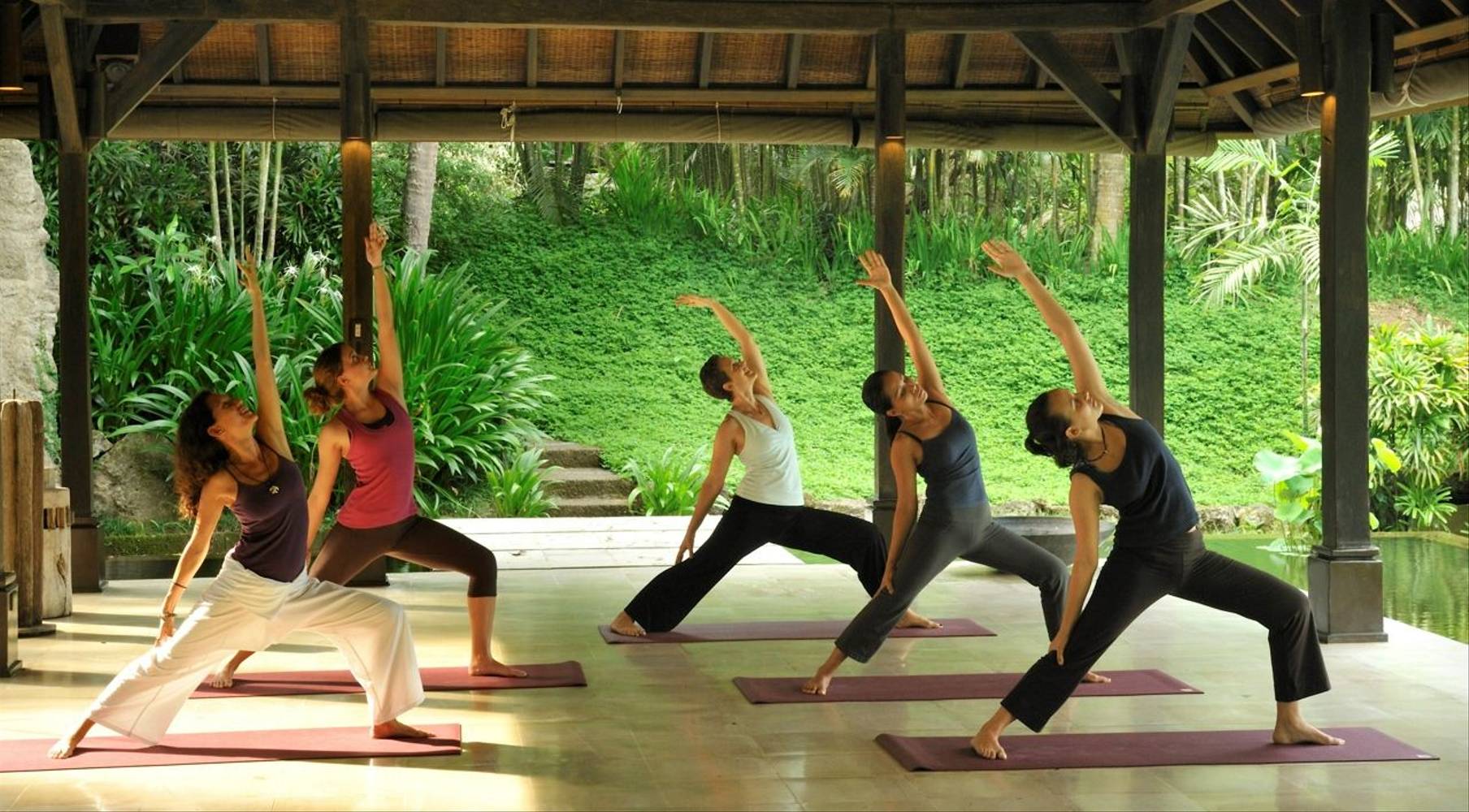 De-stress with restorative yoga at The Farm

Learn to reach deep relaxation and detach yourself from the stresses of daily life with restorative yoga. This will improve the functioning of your immune system and aid with specific wellness issues like digestion, insomnia, fertility and general fatigue, to name but a few. Props, like blankets and blocks, are used to support the body so you're able to hold certain positions for longer and gain the utmost benefits of each stretch. It is a very gentle class which doesn't see the body temperature rise as much as in other yoga classes, and is a perfect accompaniment to more cardio exercises.
Try restorative yoga at The Farm in the Philippines
 
7. Pranayama breathing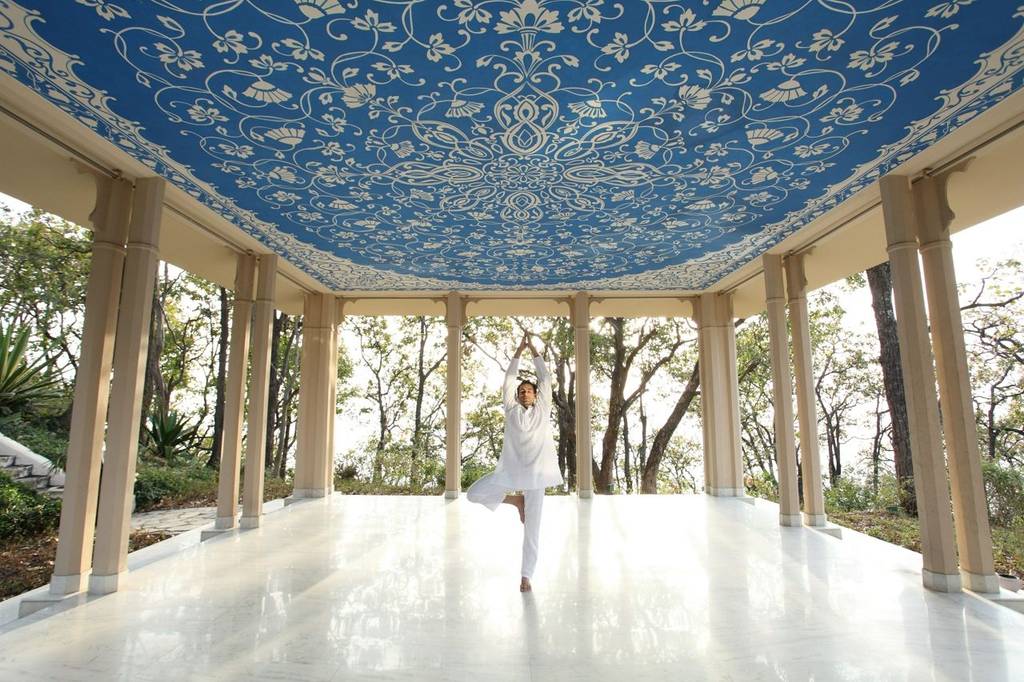 Experience different types of Pranayama at Ananda

This is a traditional practice of breath control used in yoga, which has been found to relieve stress and even improve respiratory conditions, such as asthma. There are several different types of Pranayama breathing, including inhaling and exhaling through alternate nostrils, chanting whilst exhaling and slow inhales then quick exhales. It is said to purify the mind and soul, strengthen your heart, enhance the proper functioning of your organs, remove toxins from your body, reduce blood pressure and get rid of any negative emotions that you feel, like anger, arrogance and greed.
Try Pranayama at Ananda in India


8. Hatha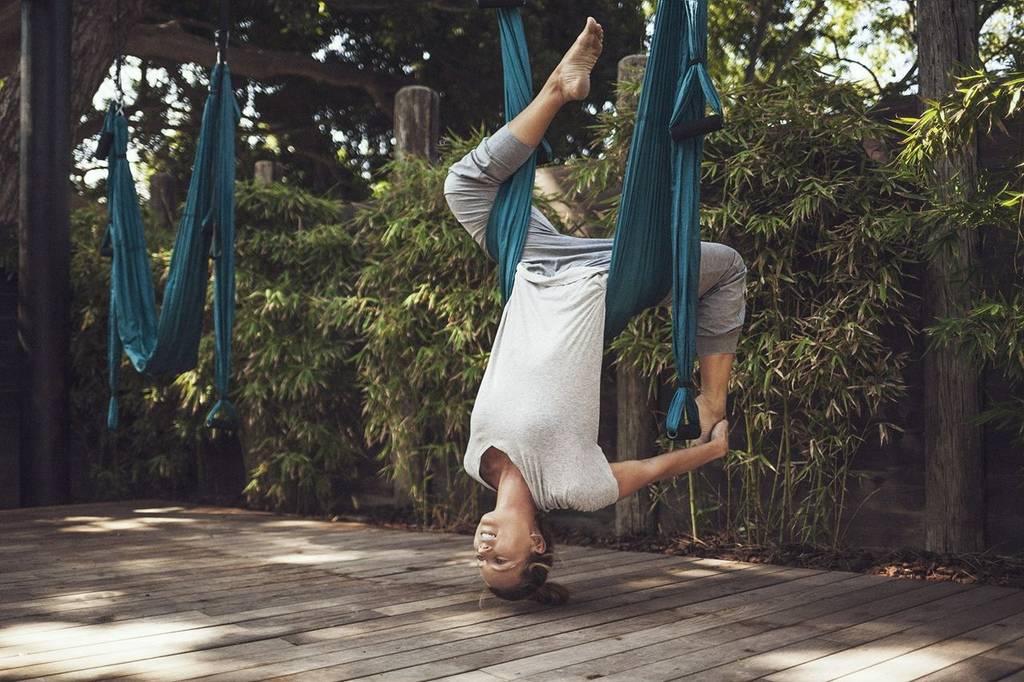 Learn the basics at Marbella Club
Hatha is one of the more common types of yoga, and is great for learning the basics and reconnecting your body and mind. It describes gentle and basic yoga classes with no flow between poses, unlike Vinyasa yoga. It consists of six slow movements, breathing exercises and meditation, so it's a brilliant place to start for beginner yogis. It's also a great choice for people looking to learn effective relaxation techniques whilst on a spa holiday. It is designed to open up the body and allow the free flow of energy, to create balance and harmony.
Enjoy Hatha yoga at Marbella Club
Talk to one of our Travel Specialists on 0203 397 8891 or contact us here to discuss tailor-making your perfect yoga holiday.