8 Most Extravagant Dining Experiences Around the World
15 November 2018

15 November 2018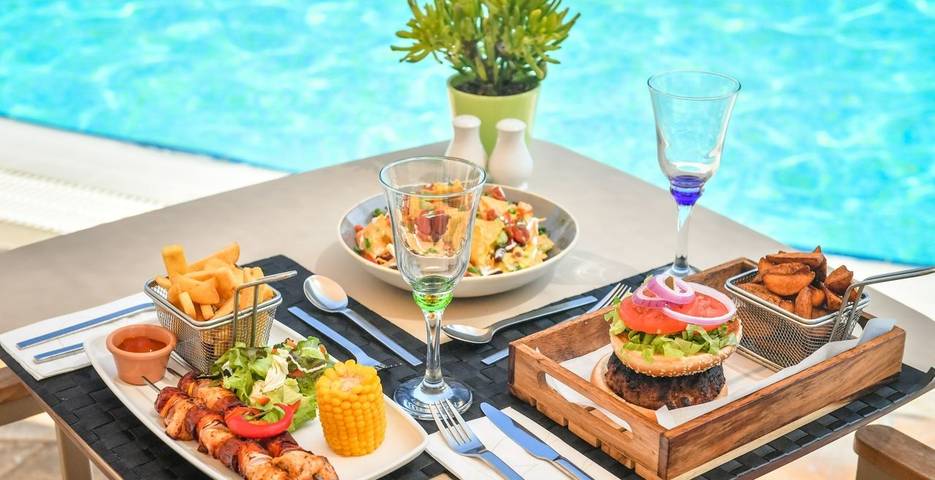 If the average candlelit dinner just won't cut it, these eight extravagant dining experiences are sure to satisfy. From Bedouin style brunches to tree-top gourmet dining, you are bound for a unique gourmand adventure that will tickle your fancy. Backed by a nutrition-centric retreat, these experiences will not only give you a taste of luxury, but also the benefits of healthy living. After satisfying your belly, wind down and satiate your need for pampering at the spa with a wide menu of indulgent treatments.
Read on for some inspiration on your next foodie holiday. We won't blame you if these extravagant dining experiences leave you drooling. 
Gourmet Dining in the Tree-Tops of Thailand: Soneva Kiri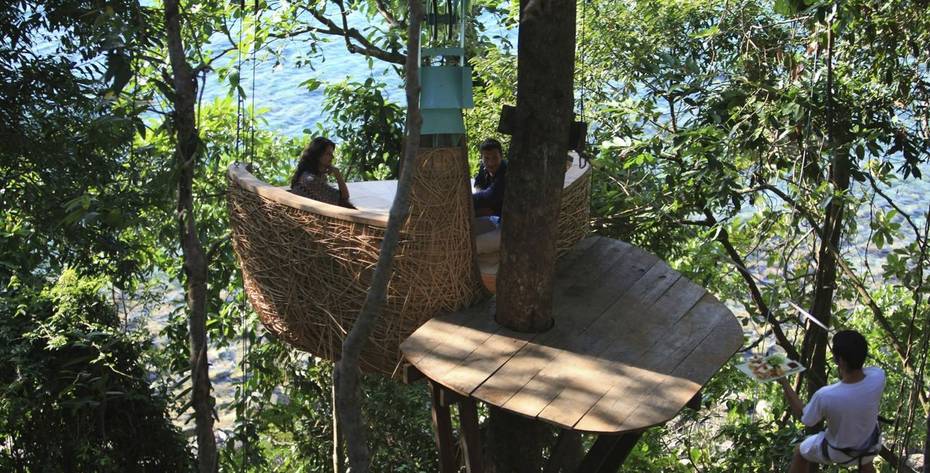 Surrounded by lush vegetation and only a stone's throw from the marvellous white beach of Koh Kood lies the luxurious destination spa Soneva Kiri. This retreat takes dining on a whole new level: Sit 6 metres above ground level in your private, comfortable bamboo pod which can hold up to four persons and enjoy unreal views of the ocean and the lush rainforest whilst your personal waiter delivers gourmet delights via zip line. It surely is a unique dining experience you will never forget.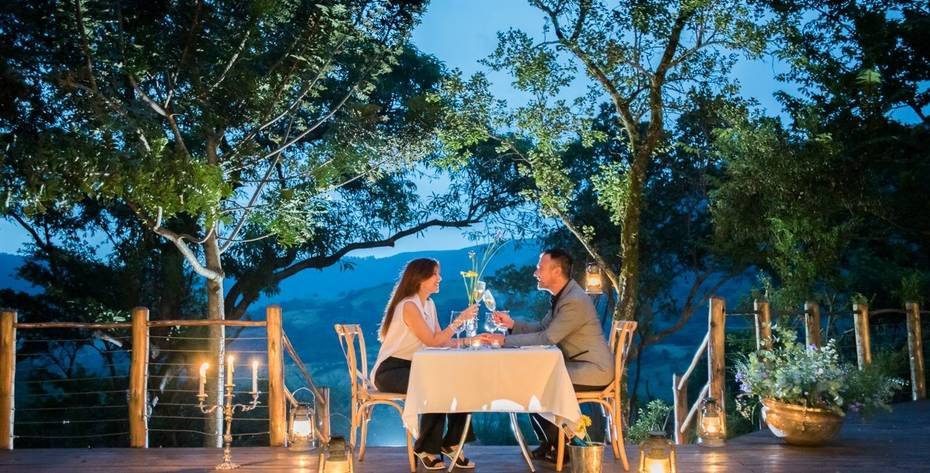 Situated in a stunning 3,500-hectare reserve in the region of Kwa-Zulu Natal, Karlkoof Safari Spa is the ideal foodie getaway for anyone who loves majestic animals and surreal landscapes. Dine anytime and anywhere you please as there are no scheduled meal times. So, whether you prefer to savour delectable organic food in your villa, on the deck areas, or on a picnic, you are free to do so at your own leisure. Once you have fallen in love with the incredible wildlife, you can then sit down to dine amongst them, as you watch the sun on its descent.
Mountain Breakfast in Oman: Zighy Bay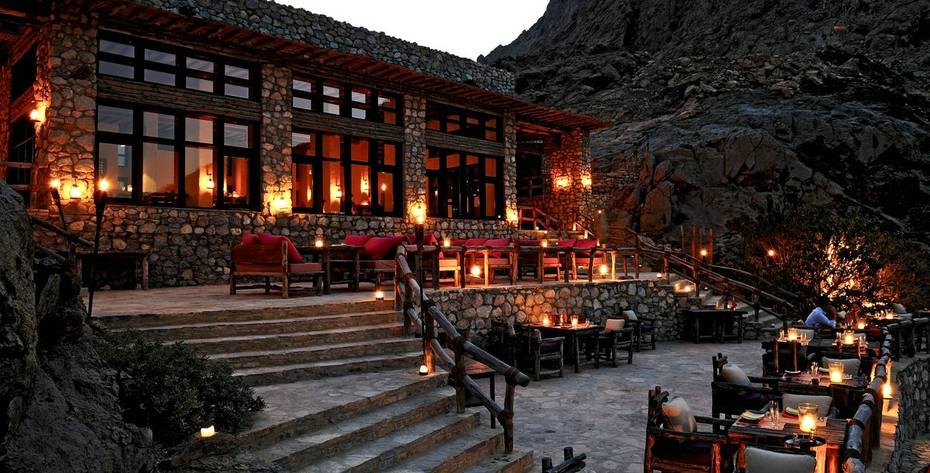 Having a private bay that boasts 1.6 km of broad sandy beach directly in front of the retreat and dramatic mountains behind, Six Senses Zighy Bay has the most ambient surrounding for enjoying a relaxing dining experience. It is designed to elevate your senses and create a holistic holiday experience. In-house restaurant, The Edge is a laid-back venue and an ideal place to start your evening. The mountaintop location set above the resort and overlooking the bay invites guests in for the views, the modern cuisine, and the signature cocktails as you indulge in their sensational gourmet food.
Dine on the Bank of the Southern Alps in New Zealand: Aro Ha Wellness Retreat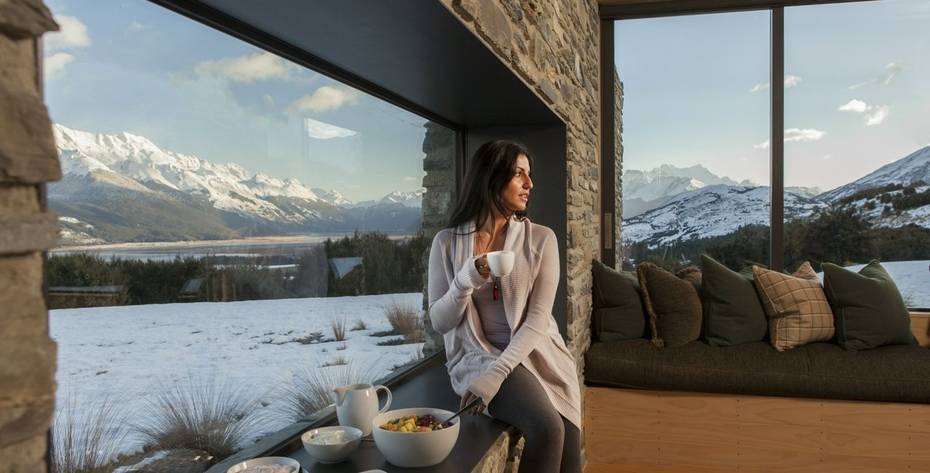 Set on a beautiful sub-alpine terrace with an amazing vista of Lake Wakatipu, a dining experience at Aro Ha is more than extravagant. Apart from its otherworldly charm, this retreat creates a warm welcoming environment designed to make you feel like being amongst friends. On a typical stay, you will be given three meals plus snacks a day, so you certainly won't feel hungry at any time. You can enjoy the healthy food while absorbing the peaceful view into the valleys. As an eco-friendly destination, the menu for Aro Hā is based on locally produced organic ingredients from onsite gardens and the surrounding region.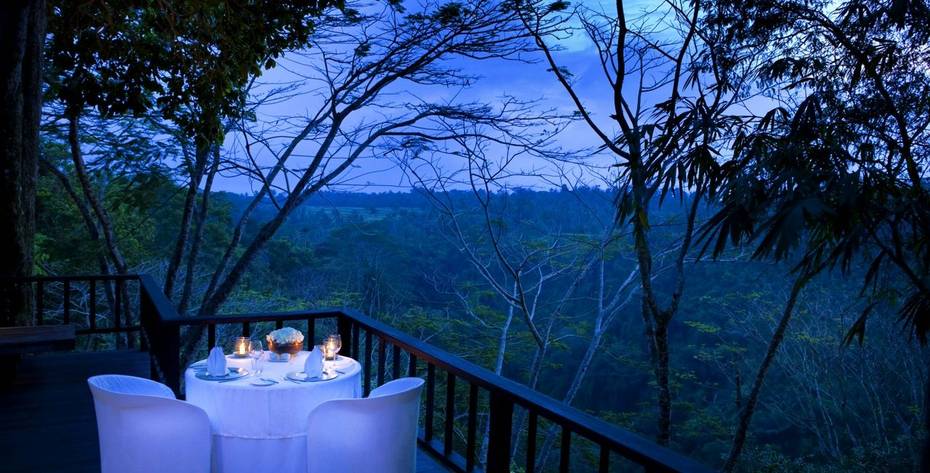 This luxurious, private estate is surrounded by lush tropical jungle and the River Ayung which provide a peaceful and instantly relaxing atmosphere. The retreat brings together the many diverse influences of Indonesia's regions into an intimate dining space to give a truly exotic experience to guests. Set in a 160-year-old former Javanese house perched above the gorge, you can have an array of food choices that covers every taste and dietary needs, with a focus on maximising personal performance and increasing both concentration as well as energy levels.
Dinner with the Fishes in the Maldives: COMO Maalifushi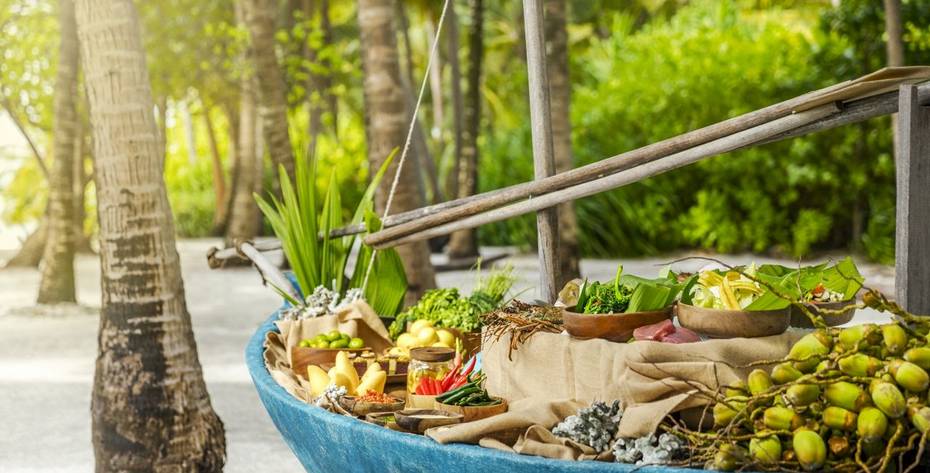 Situated on a lush tropical island of Thaa Atoll, COMO Maalifushi is an unspoiled relaxation paradise where you can feel the soft white sand between your toes and the cool sea breeze upon your face. It is also where you can have an extravagant dining experience whilst enjoying beautiful views of the Indian Ocean's crystal-clear blue waters. They offer a wide menu combining several different cuisines such as Japanese, Turkish, Indonesian and Thai-cuisine in three different restaurants. An Indian oven called the tandoor is also used as it allows fat-free cooking. Savour spectacular dishes with an unreal view at the horizon.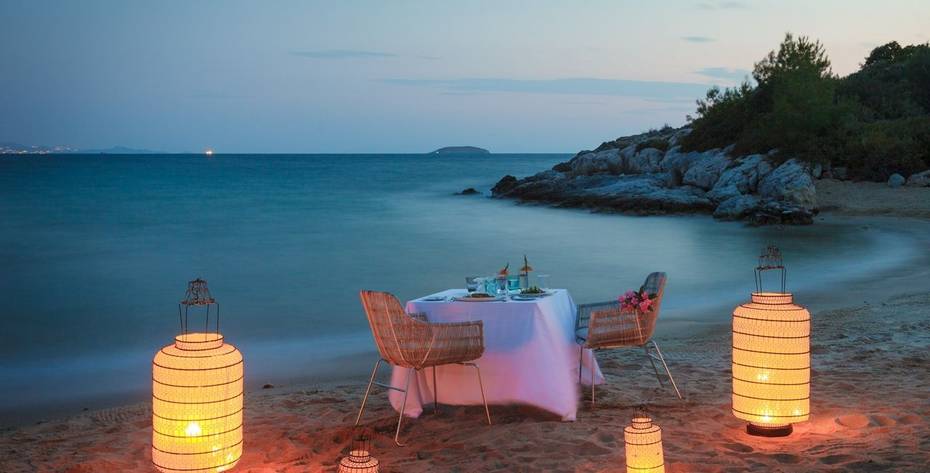 Nestled in a secluded bay along the magnificent southern Aegean coast, the luxurious 
spa holiday
, Six Senses Kaplankaya, offers the ultimate private dining experience. The three in-house restaurants at the retreat serve exquisite gourmet meals which combine fresh Mediterranean-inspired dishes with traditional Turkish cuisine. At the Sage and Sea restaurant, enjoy panoramic views of the Mediterranean Sea whilst having a mouth-watering banquet and later, pamper yourself at the spa and recoil back to your suite for a thoroughly relaxing night.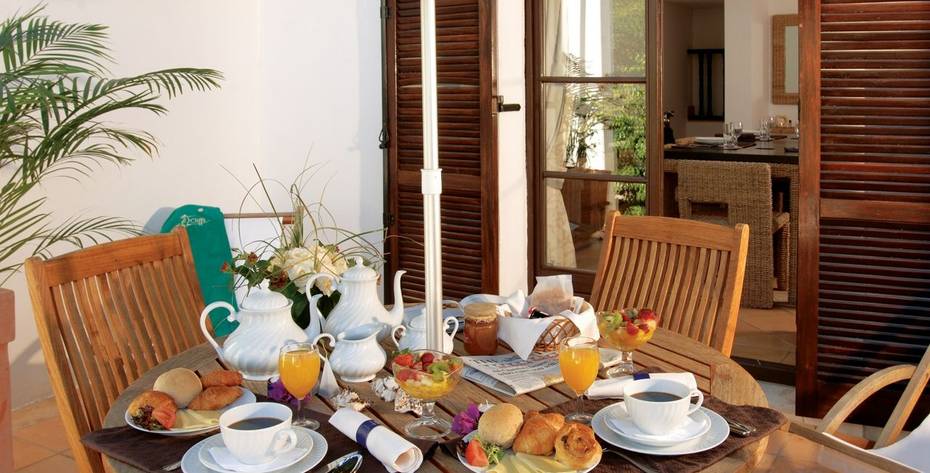 Situated amongst the vibrant and sunny Algarve coastline, Pine Cliffs Resort is a luxurious hideaway for those seeking a beach spa atmosphere on a gourmand adventure. Boasting such a wide range of dining experiences, you'll surely be spoilt for choice. Each year, Pine Cliffs Resort celebrates its anniversary and organizes a massive Summer Gala with some of the most famous musicians of the world to perform on like Ne-Yo, Lionel Richie, Kool and The Gang and Leona Lewis, followed by an amazing fine Gala Dinner which makes for a night you certainly won't forget.
Talk to one of our Travel Specialists on 0203 397 8891 or contact us here to discuss tailor-making your wellness holiday perfect.