8 Reasons to Go on a Learn to Surf Holiday
10 June 2015

10 June 2015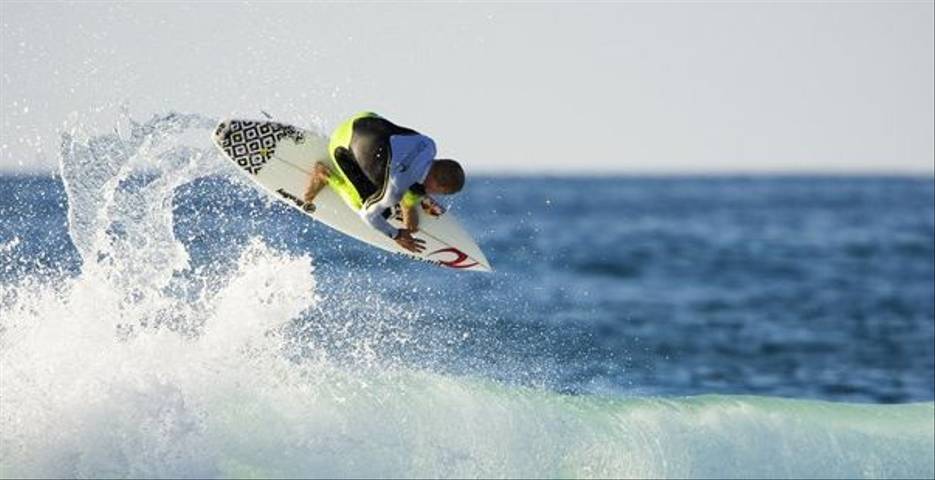 In our modern-day environments stress, anxiety and poor health are having increasingly damaging effects on our lives. For a drastic change in lifestyle and complete boost in vitality, a surfing holiday is one of the best things you can do for your body, mind and soul. With an enriching and calming effect, surfing de-stresses, clears minds, and promotes feelings of peace and a sense of awareness with the world and your surroundings.
As well as a healthy boost for your fitness levels, surfing is a fantastic way to travel the world, from the infamous golden sands and reeling right handers of Morocco, to the dazzling turquoise waters of the Maldives, for a surf holiday with a touch of luxury.
Whether you're a solo traveller, couple or family, a surfing holiday is perfect for those looking to add some excitement and do something a bit different with their usual travel experience. With a wealth of dazzling worldwide destinations to choose from, our 8 reasons why you should embark on a learn to surf holiday will inspire you to get paddling.


1. Complimentary equipment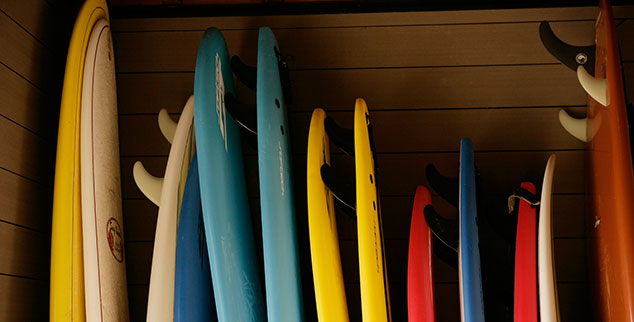 Surfboards of diferrent shapes and sizes

One of the major bonuses of a learn to surf holiday is that you won't have to spend any money on buying surf equipment. Particularly in Europe and colder waters, surfing accessories and equipment can actually add up a fair price tag, with wetsuits, boots, gloves, hats, and of course, the board itself, soon adding up. On a learn to surf holiday your wetsuits, rashies and boards will all be included and you won't need to spend an extra penny on anything. Travelling without all that equipment is much easier when checking baggage at the airport, so avoid unnecessary stress and leave it all to those waiting at the other end for you. The best surfing equipment will be waiting for you on the beach.


2. Learn a new skill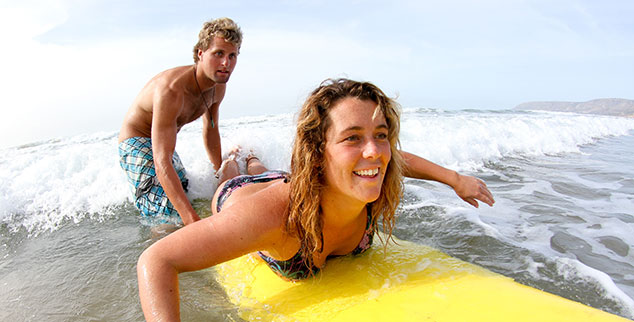 Learn to surf at Paradis Plage in Morocco

The most important thing to do before setting foot in the ocean is to firstly, have a lesson. A great learning holiday experience, on learn to surf holidays you benefit from the best in surf coaching, which begins with understanding the safety rules. You'll discover how to read the currents, what to do when caught in a riptide, or when your board goes AWOL, and finally progressing to surfing techniques. Safety comes first when surfing, and having a surf instructor to help you in the water makes all the difference. Surfing is all about enjoying the ride; soon your confidence will be soaring and your board ripping. You'll be standing on your first wave and cruising down the line in no time.


3. Boost your health and fitness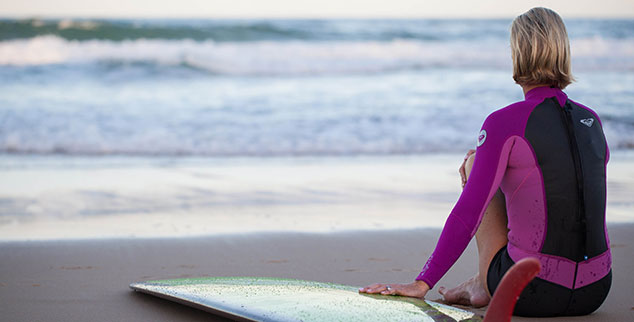 Revitalise your mind and body with a surfing holiday

Our bodies reap the rewards of a highly active lifestyle, especially in the ocean where the healing properties of salt water has no boundaries. Some of the many reasons why beach holidays are healthy for you, the fresh sea air and sun-soaked days not only boost endorphins but also lead to a perpetual sense of happiness. Whilst bobbing around in the ocean, watching the sunrise or sunset, you're working your entire body. Constant paddling; either for catching the perfect wave or swimming against the current will toughen and tone arms. Popping up and staying up on your board will work core muscles and improve balance, whilst learning to turn and trim along the wave will strengthen and tone legs and bums. Not forgetting the cardiovascular benefits, increased energy and endurance levels, the advantages of surfing to sitting in an office are never-ending.


4. Beat stress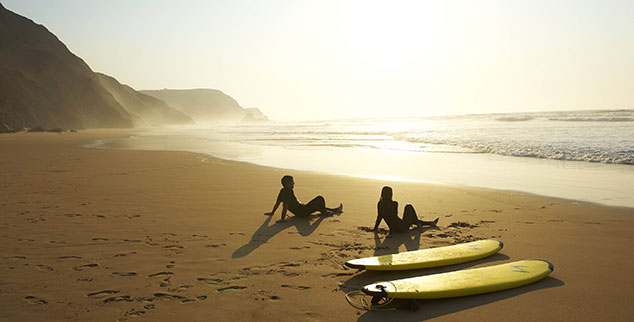 Take a break and soak up the sun 

Surfing bolsters our happiness and reduces stress, and it's not just the heightened Vitamin D levels that help with this. The clichéd image of the blonde, tanned, chilled out surfer is not all that far from the truth; it's been proven that surfing lowers stress levels by tightening your bond to nature and intensifying the feeling of freedom. A great activity for any de-stress holiday, happiness is found in the turquoise waters of the ocean, trimming along your first green wave as the sun shines on your back. Sheer bliss!


5. Discover new cultures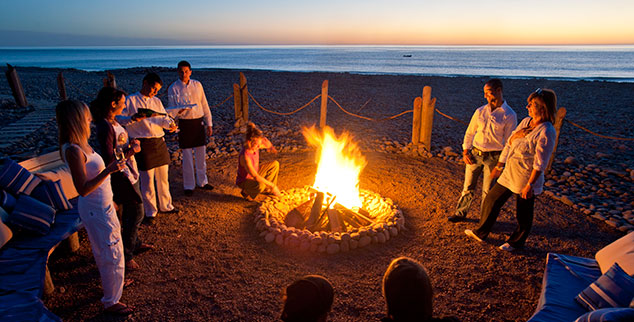 Gather around the bonfire and share stories among good company

Surfing is a fantastic way to travel the world, experiencing new countries and cultures when you are taking a break from the water. From the driftwood dusted golden sands of Central America, to the world-class waves and vibrant culture of Morocco, you have to get out of the water at some point, so spend your spare time within the delightful company of welcoming locals and other like-minded surfers. Explore the unknown and combine cultural discovery with a wellness recovery on a surfing holiday with a number of our Discover Recover holidays.


6. Explore off the beaten track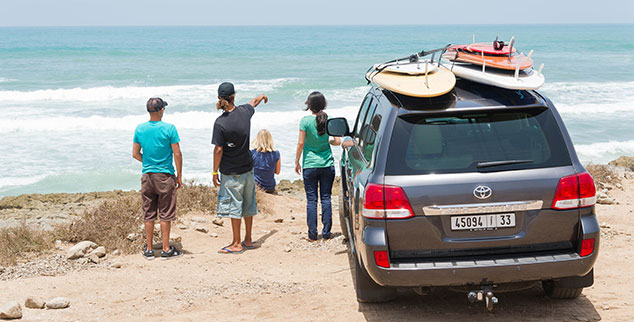 Explore different surf spots for that perfect wave

Surfing allows you to explore all corners of the world, and great surf spots are always situated in beautiful, idyllic locations on the coast. To reach many of these locations means you must drive, over lumps, bumps and potholes on dusty tracks, over hills, mountains and near cliff drops, all to discover the best breaks around. Surfing allows you to travel and explore locations not many other travellers would dare go; allowing you to discover peace and tranquillity. Discovering a hidden gem will stay with you forever; so broaden your mind, take the plunge and delve into the unknown.


7. Make new friends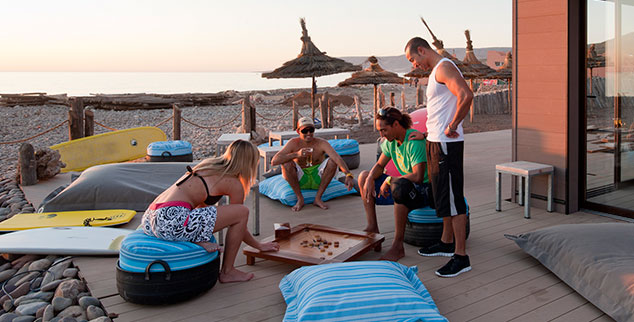 Bond with like-minded surfers while on a break

Learn to surf holidays will attract like-minded people from all walks of life, making it a popular option for singles holidays. There is nothing quite like the fun you have out on the water when shared with new friends who are all equally as stoked as you. Making friends is easy on learn to surf holidays as everyone lowers their guards, loosens up and is ready to jump up and enjoy the ride. Revel in the invigorating and endless wellness benefits of sunrise surfs with new found friends, before evening spent reminiscing about the day's events over a beach BBQ. Go with an open mind and prepare yourself for endless amounts of fun both day and night.


8. Become one with nature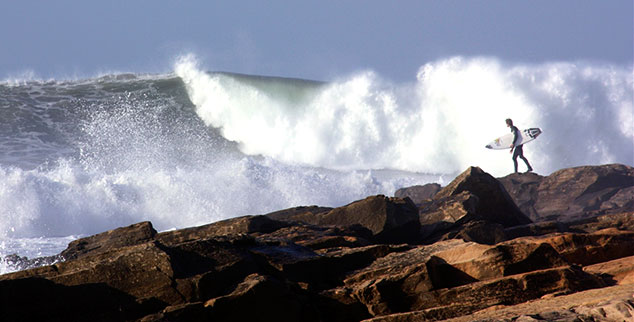 Connect with the rocky coast and the sea surf waves

When surfing, your life revolves around nature - by the end of your stay you'll likely be able to recite the ebb and flow of the tides and the times of sunrise and sunset for every day spent in the water. You will notice differences in the water and the comings-and-goings of surrounding wildlife. When spending the majority of your time in the ocean, you'll realise the various contributing factors that come with surfing; there are an infinite number of varying factors that make surfing the perfect wave possible. It is incredibly hard not to build an intimate connection with the natural world when spending all your time within it.
Talk to one of our Travel Specialists on 0203 397 8891 or contact us here to discuss tailor-making your perfect surfing holiday.