A Beginner's Guide to Yoga
30 July 2015

30 July 2015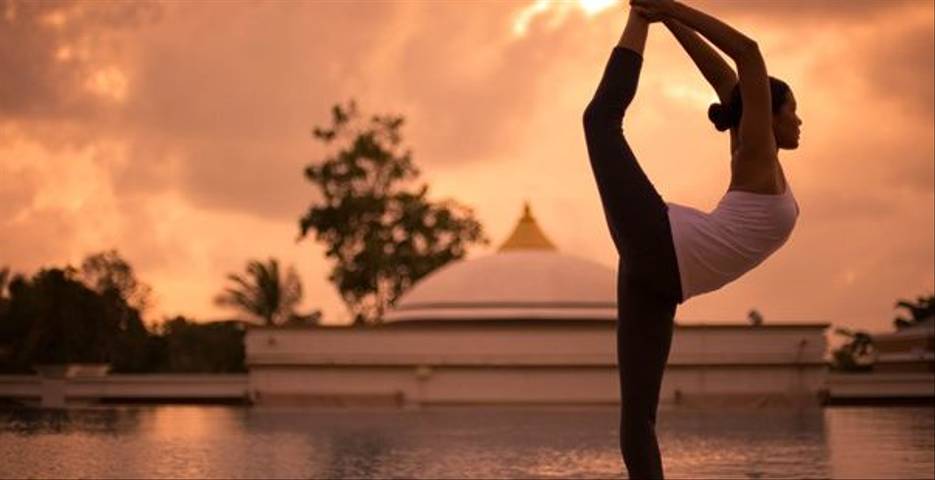 Every new beginning needs a starting point, and every pretzel bending yogi started somewhere, so if you're tempted to discover why yoga is so good for you, join in with our beginners guide to yoga. Whether preparing to practice at home, or gearing up for an intense introduction on a yoga retreat, get your yogi journey off to the best possible start as we guide you through the beginners basics. Namaste. 


Yoga loves everyone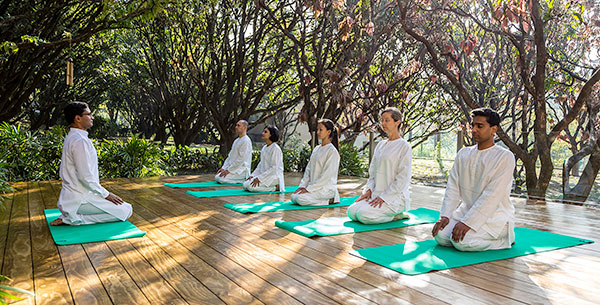 Yoga classes are welcome to everyone at Vana Malsi Estate

Yoga can be challenging, but by no means is it elitist – whether you're fifteen or fifty, you're still an ideal candidate. A low-impact activity, yoga is about unifying the mind and the body, and with instructors often offering adaptive poses for various levels, many yoga classes are open to all abilities. From teaching young children about discipline to helping your elderly mother with her posture, yoga can benefit everyone and will not discriminate in the slightest.


Get the gear and the idea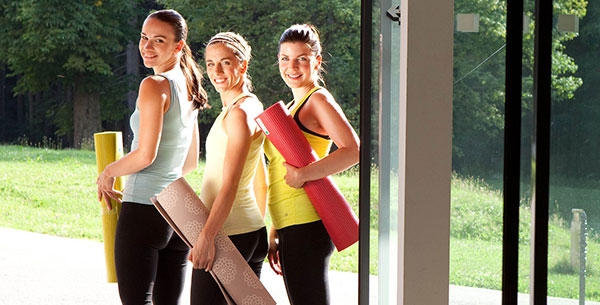 Enjoy using your own mat at Svata Katerina

With all of the twisting and bending that yoga involves, your clothing needs to be comfortable, so you can spend more time in your practise and less time worrying about the threads and folds. Most yoga classes and yoga retreats provide the mats, blocks, blankets and other props, but sometimes it's nice to have your own, here we share 5 of the best yoga mats.


No need for super-flexibility (we're only human)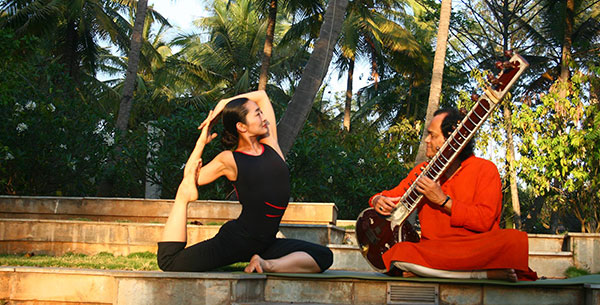 At Shreyas, they understand that flexibility comes with practise, just like learning to play an instrument

Many aspiring yogis can be put off because they can't bend like a pretzel, however, if practice is maintained regularly, flexibility will come to even the most unyielding body. With many of us sat behind a desk for the majority of our day, tightness of the muscles is inevitable, but you'll be surprised at how quickly you gain flexibility with yoga.


Always warm up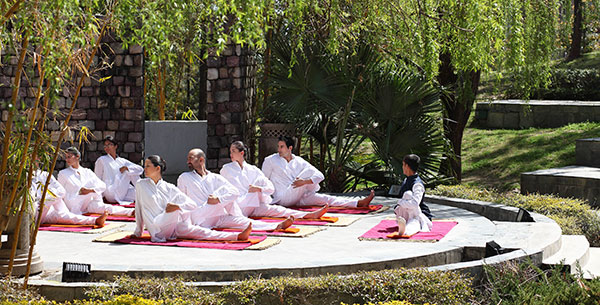 Prepare your body in a warm up at Ananda

Before any form of exercise, it's always best to warm up your muscles, and yoga is no exception, with warm ups reducing the risk of injury by stimulating blood flow around the body. Yoga sessions can run from any time between fifteen and ninety minutes, so it's important that your muscles are prepared to be worked. In every yoga session, your instructor will always warm up, normally with a Sun Salutation sequence.


If it hurts, don't do it
Practise yoga tailored to you at The BodyHoliday

We all know the saying, 'no pain, no gain', but it's very important to understand the difference between a good stretch or hold, and pushing yourself to the point of injury. A good starting place for beginners, Hatha yoga is a very basic and gentle form of yoga, focusing mainly on breathing, alignment and posture. If your body is correctly aligned, you're less likely to damage anything when the poses become trickier. You can also alter the intensity of certain poses by changing the length of time they're held for.


Better safe than sorry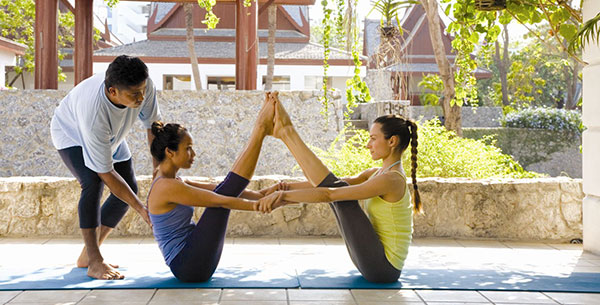 Work with your body, not against it at Chiva Som

Everyone's body is different, so if you're restricted by a medical problem, don't compare yourself to others. If you're unsure, it's better to be safe than sorry and go to see your doctor. Although tedious, it's worth it, whatever your medical condition or history. Hopefully they'll tell you that you can be back on the yoga mat before you can say Namaste.


Quality over quantity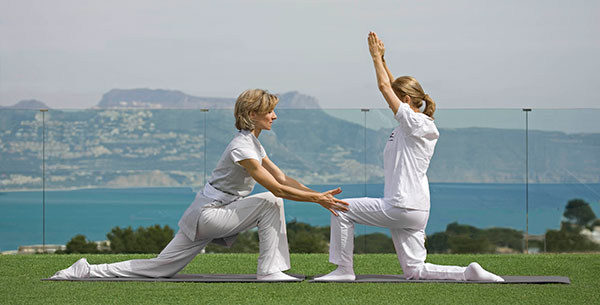 Get the help you need to perfect your poses at SHA Wellness Clinic

When practising yoga, a lot time can be spent holding one position, so it is important to get your posture and position perfect before trying to do lots of different poses. Your instructor may make you modify your position over and over until its right. It's great to be a keen learner, but remember, yoga cares more about the quality of one pose than the quantity of five.
 
Nutrition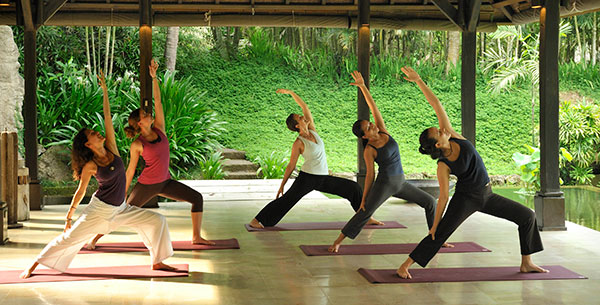 Famed for its delicious & nutritious food, visit The Farm for a yoga holiday

You don't have to live off bright green juices to do yoga; you're taking it up which is great! However, yoga is often credited as a complementary exercise on our yoga and detox holidays; with yoga providing a low-intensity workout to sweat out impurities, whilst a healthy detox diet simultaneously cleanses your system of toxins. Alternatively, try to choose foods that are small in size but high in energy before a yoga class, such as a banana or bag of nuts.


Don't forget to breathe
Take control of your breathing in stunning surroundings at Red Mountain Resort

Breathing correctly is often considered one of the most difficult elements of yoga, considering most of the time we don't even notice our breathing because it's so short and shallow. With many different types of yoga, a meditation technique called Pranayama, focuses on an ancient practice of breathing control; with correct breathing increasing the capacity of the lungs, allowing us to block out mental noise and relax our bodies.


Persistence, consistence and patience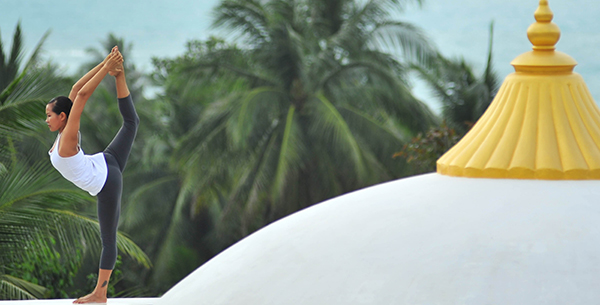 You can do it! Get the face of determination at Absolute Sanctuary

Whenever you lack the motivation or struggle with the feeling that you're not achieving what you thought you would, remember that yoga is a journey. It doesn't matter if you can't touch your toes or bend your leg behind your head. The hardest leg of the journey will be the start, so keep telling yourself; persistence, consistence and patience, and you'll get there.
If you feel inspired to put your yogi skills to the test, discover all things yoga with our Spotlight on Yoga page.
Talk to one of our Travel Specialists on 0203 397 8891 or contact us here to discuss tailor-making your perfect yoga holiday.