Aphrodite Hills; A Spa & Sport Village
30 November 2011

30 November 2011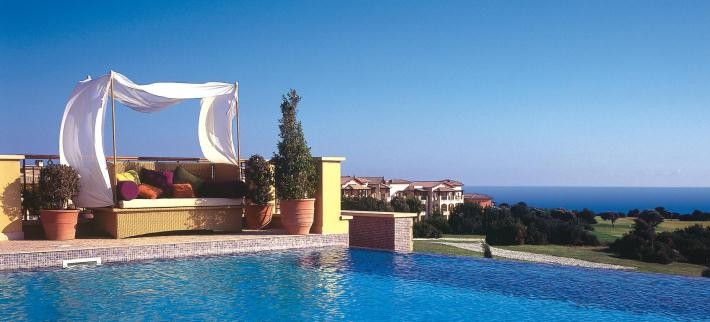 Cyprus is an increasingly popular destination to visit for an all-round health and fitness experience and one that also caters for families. The award-winning Aphrodite Hills has established itself as a leader in active and wellness holidays with a stunning spa, golf course, and tennis academy, with the name originally named after the goddess, Aphrodite. Located just a short 15 minute transfer from Paphos airport and set just off the coast, it provides stunning spectacles on the coastline. 
Staying at the 5 star Intercontinental hotel, I decided to upgrade my room to a Junior Golf Suite for a bigger room and more luxurious bathroom, and with a shower like a waterfall from the sky, I was treated every morning to a refreshing experience. The overall resort is stunning; its grand layout brings about an almost village-like feel to the whole place.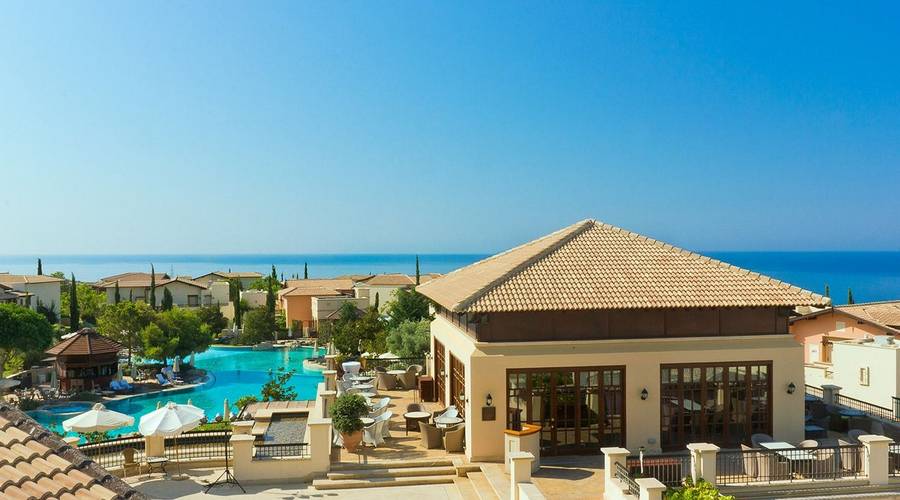 With all the facilities Aphrodite Hills has to offer, I really planned my stay to make the most of it. I'm a keen tennis player so first and foremost I booked myself into their ideal tennis programme that included 5 two-hour of one-to-one or group coaching (depending on how busy it is). Here you're taught using their tried and tested Mental Match Play technique, harnessing the power of the mind to optimise the quality of every stroke you make. I came away a different player, so much so that my fellow tennis buddies were in for a shock when I got back home! With a total of 9 professional tennis courts (5 clay and 4 hard) you seldom have to worry about getting on a court if all you want to do is have a private match. 
I used to play golf as a child, so I was very much looking forward to playing their stunning professional-standard golf course. Nestled next to the resort, it provided easy access from my room (which had a view looking over the one of the holes) and with an on-site clubhouse serving delicious food. The course itself is beautifully maintained and is challenging for all handicaps. There's also a pro-shop so I didn't have the worry about losing all my balls off the tee, but it also gave me the chance to find a new set of clubs worth trying out. The Aphrodite Hills golf package gives golfers a plentiful 4 round green-fee pass and two private lessons to really enhance your game on holiday.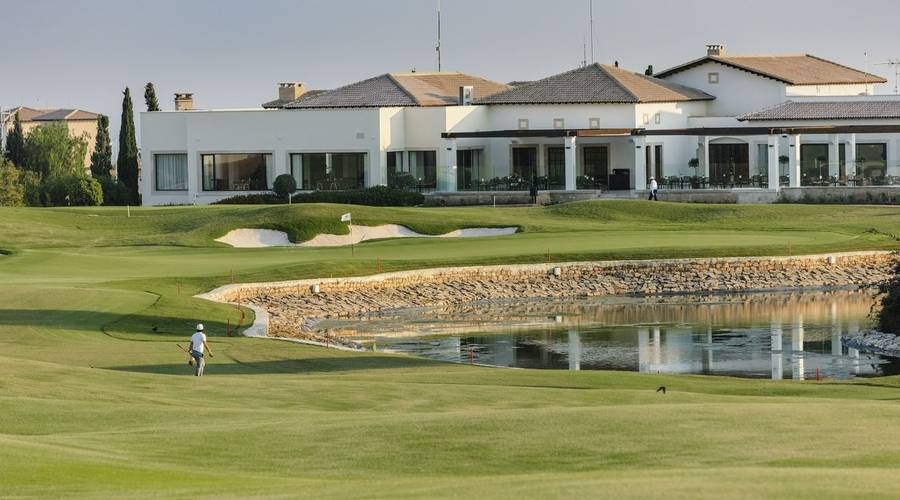 As a guest of Health and Fitness Travel I was entitled to complimentary group classes including yoga, circuit training, TRX and Zumba. Their head personal trainer Timis is a celebrity in Cyprus for his successful and popular innovative training styles that use a combination of the new TRX suspension training and Power Plates. If you are weak in any particular area, your time with Timis will strengthen and mend you in no time. I had a weak lower back at the time from sitting at my computer screen for extended periods and the techniques he taught me I still use today. The health and fitness programme would be an ideal choice to combine personal training sessions with a touch of rest and relaxation.
Located at the heart of the village is the award-winning spa, The Retreat. The spa itself and the treatments are of the highest quality. I recommend having the signature Thai massage and the full body Swedish massage, you'll really absorb the tranquillity and excellence The Retreat Spa has to offer. The therapists are highly trained and tailor their touch and pressure to exactly how you would like.
If you like a range of cultural cuisine, there are 10 superb restaurants to choose from that will certainly satisfy the most diverse of palettes, these all situated within either the hotel or the resort's village. For the family there are two designated children's areas so as not to interfere with non-family guests, one of which is the new Pirates club which gives the kids a number of challenging and entertaining structures to play on. Not to mention also an in-depth activities schedule during the summer months from 5 a-side football and badminton, to salsa lessons and water polo that are tailored for both children and adults.
I finished my 7 day stay more rejuvenated than I had ever been. Aphrodite Hills for me was and still is perfect for the all-round active and wellness styled holiday so many people are starting to look for.

Talk to one of our Travel Specialists on 0203 397 8891 or contact us here to discuss tailor-making your perfect healthy holiday.