Be Jubilant This June and Celebrate on Holiday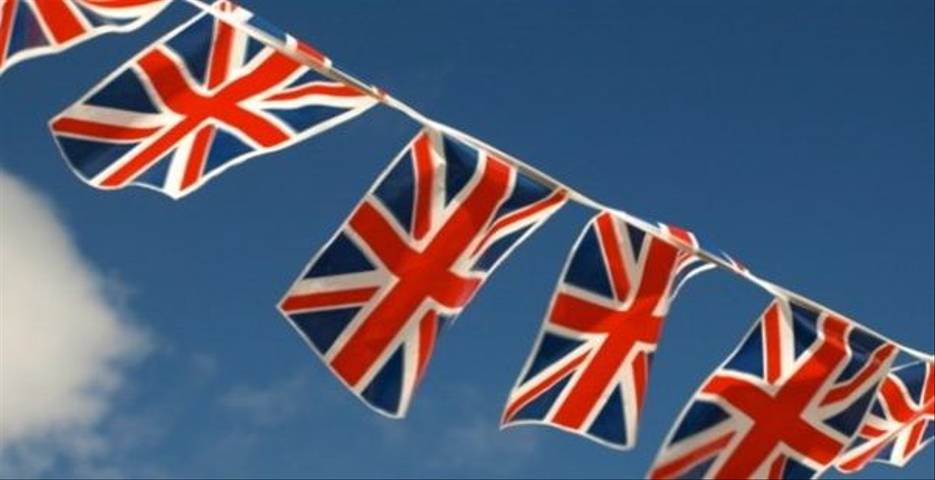 Thanks to an extra UK bank holiday for the Diamond Jubilee weekend, smart travellers can book less time off work for more days on holiday. With one month to go, it's not too late for travellers wanting to make the most of the long weekend and take advantage of the double bank holiday bonanza.
The only dates to take off work are the 6, 7 and 8th June, by using this holiday time you can secure a 9 day break with only three days annual leave! Failing this you can still have a 4 day break away in Europe without taking any time off work. We recommend our best short and long healthy holidays during this period.
Short Breaks (from 2nd to 6th June)

Mallorca: Reads
This intimate and boutique retreat in Mallorca is surrounded by five acres of lush gardens at the base of the Tramuntana mountains. Choose a tailored programme to suit you from cycling, stress reliever, spa & sport or yoga detox. If you are looking to renew energy then this exclusive healthy break is just what you need, with inspiring exercise classes, invigorating spa treatments and delectable nutritious cuisine.

Budapest: Danubius Wellness
Restore, explore and transform yourself with some relaxing spa treatments at one of Europe's leading thermal spas in Budapest. Unwind and de-stress with the extensive range of treatments and thermal waters. Enjoy salt cave healing sessions, mud treatments and massages along with access to daily activities including yoga, Pilates, fitness and aqua aerobics.

Portugal: Longevity Essential Fitness
The perfect nature and wellness getaway, this luxurious mountain retreat located in Monchique will rebalance and rejuvenate you. Longevity's top fitness and nutritional experts offer in-depth evaluations using cutting-edge diagnostic tools, lifestyle assessment and 1-on-1 fitness coaching to help to lose fat, improve muscle tone, flexibility, core strength, posture, vitality and energy.

Tenerife: Abama Wellness
If the intention is to keep fit, tone up, relax, enjoy a holistic treatment or be pampered, then try out this retreat set on the untouched western coast of Tenerife. Submerge yourself in paradise and enjoy fabulous spa treatments, health and fitness consultations, personal training sessions and unlimited group activities including; tennis, golf, yoga, Pilates, spinning, beach hula-hoop, tai-chi by the sea and Zumba.


Long Breaks (from 2nd to 11th June)

St Vincent & the Grenadines: Buccament Bay Luxury Bootcamp
This all-inclusive luxury resort in the Caribbean is merging relaxing with the pursuit of hard core fitness goals with this Luxury Bootcamp retreat. Fitness 4's trainers and nutritionists have created a healthy diet that is designed to help guests lose weight and build muscle to increase their overall lifestyle and well-being. Choose a 5, 6 or 7 day camp and then enjoy the rest of your time with beach recovery and spa treatments.

Thailand: Absolute Sanctuary
Enjoy a tailored all-inclusive programme and choose from yoga, detox, weight management, fitness or de-stress along with delicious healthy cuisine. Located on a hill in the beautiful island of Koh Samui, this healthy retreat features a world-class yoga centre offering 25 classes a week, fitness classes including Thai boxing, spa treatments and hydrotherapy rooms. This holiday will help you find your balance mentally, physically and spiritually.
Antigua: Sugar Ridge Spa & Sport
Enjoy a tailored all-inclusive spa and sport programme at this luxury Caribbean resort. Each day will offer a choice of fitness activity ranging from early morning walks, step aerobics, Hatha yoga, water aerobics, boot camp and personal circuit training, all under the supervision of trained professional instructors. Then unwind at the spa with a choice of daily spa treatment to soothe tired limbs.

Mexico: Now Sapphire

An unlimited luxury ocean front setting resort where you'll experience endless health and fitness activities including; yoga to Zumba, four swimming pools, nightly entertainment and golf at nearby Playa Paraíso Golf Club. There's the Spa, with indigenous treatments to full-body massage, tennis courts and fitness centre.

Talk to one of our Travel Specialists on 0203 397 8891 or contact us here to discuss tailor-making your perfect healthy holiday
.