The Best Healthy Holidays to Cure your Insomnia
21 June 2018

21 June 2018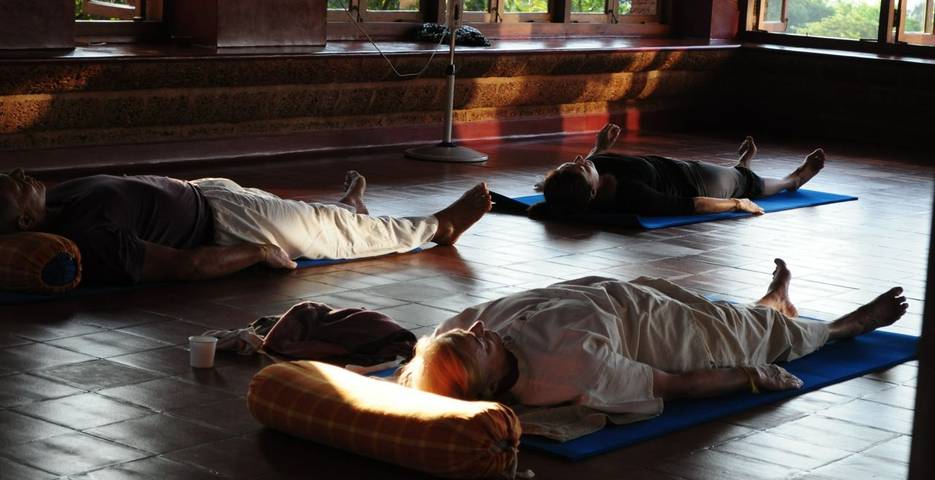 While most people associate Insomnia with the strain of not being able to fall asleep, it is actually a serious sleep disorder that can affect our health and well-being quite drastically. There is an array of factors that trigger insomnia, and most of them link back to an imbalanced lifestyle. Mental conditions like stress, anxiety and depression can mess with your sleeping pattern, as do physical factors, such as poor diet, lack of exercise and an excessive intake of stimulants. The good news is, you have an influence to fight these sleep disturbance factors. Even small changes to your lifestyle will make a massive difference re-establishing your normal sleep cycle and help cure insomnia.  
A balanced, low-sugar diet and little to no intake of stimulants like caffeine, alcohol and tobacco enhances better sleep and therefore may be exactly what you needed to hear to finally quit smoking for good. Incorporate some regular exercise, also in the form of calming activities such as meditation and yoga and aim for a digital detox by switching off your electronic devices one hour before you go to bed to de-stress and unwind.
All this might seem quite daunting, so we put together a list of the best sleep enhancement retreats to help cure your insomnia. From ancient Chinese spa treatments at the beautiful coast of Koh Samui to calming yoga sessions in the idyllic wine region of Portugal, these wellness holidays will bless you with a good night's sleep and sweet dreams about your holiday.  


With its serene location at the south coast of Koh Samui, Kamalaya is the ideal retreat for a holistic sleep enhancing holiday. Surrounded by lush greenery, the offer of relaxing wellness activities ranges from yoga and reiki sessions to natural spa treatments using the secrets of Ayurveda and ancient Chinese medicine. After having a wellness consultant evaluate your health, pamper yourself with an Indian head massage or a mind-body-balance session for deep relaxation.  The use of gentle, organic approaches to cure insomnia makes this retreat a soul-nourishing, inspiring experience that will leave you with a new-found sense of ease and inner peace.
More information: View Kamalaya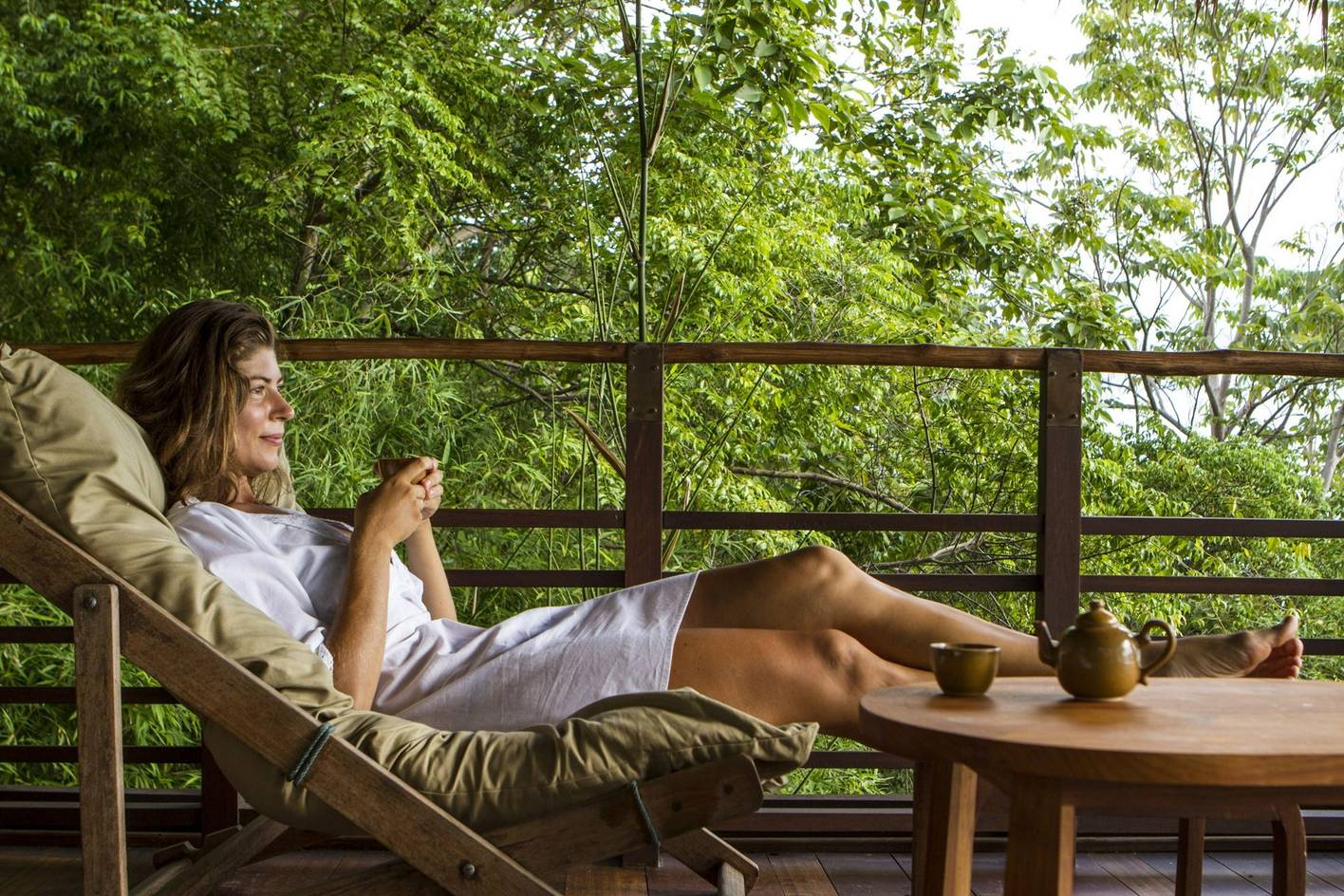 Relax and unwind amidst lush surroundings


Famed for its cutting-edge wellness facilities and celebrity clientele, SHA Wellness Clinic is a luxurious spa getaway on the Spanish coastline. Their method describes a combination of nutrition, fitness, medicine and natural therapies to enhance a healthier lifestyle and increase overall well-being.  In this programme, expect to benefit from contemporary western diagnostic techniques, as well as natural approaches, such as bioenergetic treatments and acupuncture that will all enhance better sleeping habits. Unwind with a private yoga class overlooking the Balearic Sea before you experience a relaxing Watsu session to return home refreshed and rejuvenated.
More information: View: SHA Wellness Clinic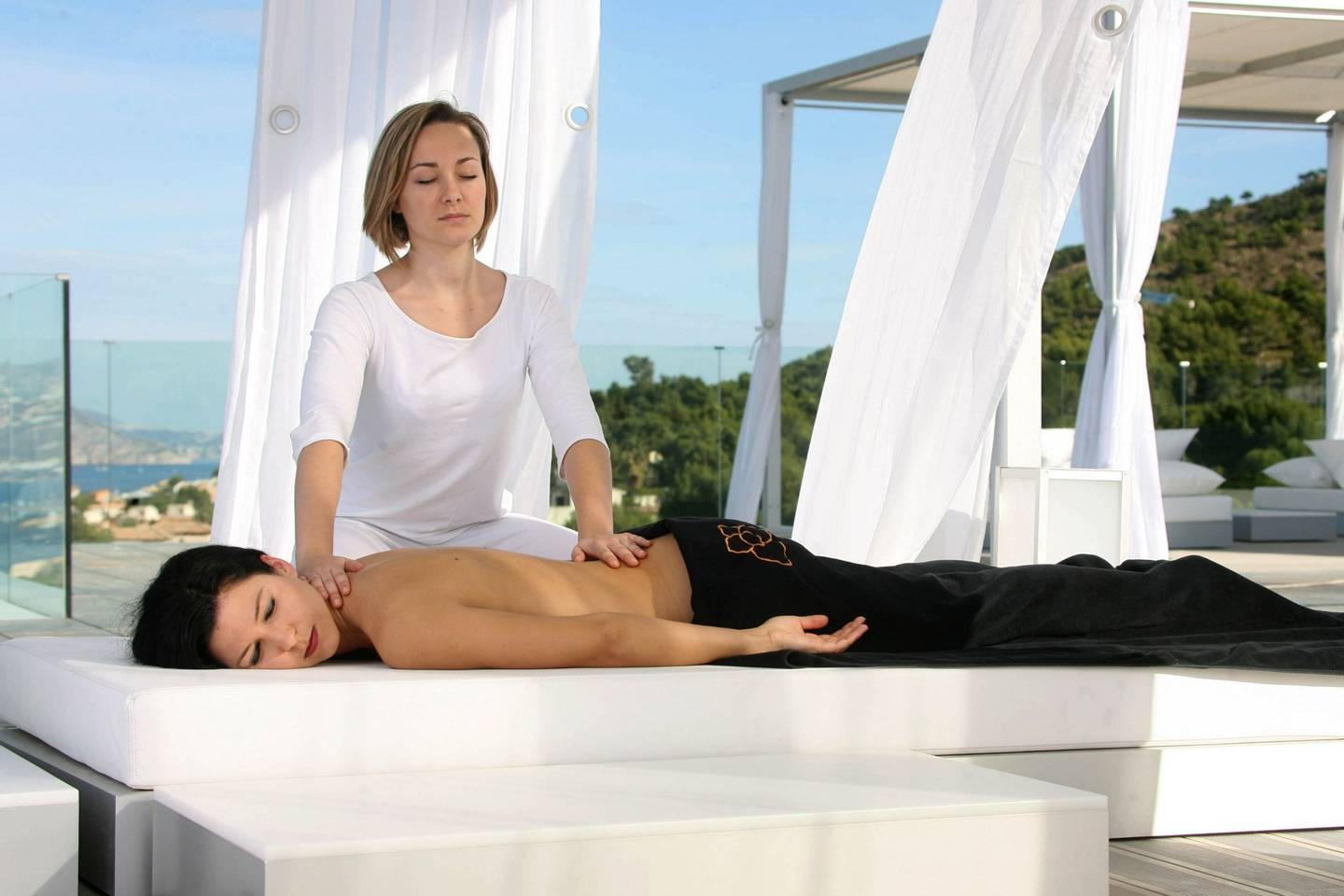 Reiki treatment for better sleep 


Nestled in the scenic wine region of Portugal, Six Senses Douro Valley is a former manor house that was transformed into a serene holistic haven for wellness seekers – and insomniacs. The core of this sleep enhancing retreat stems from yogic disciplines, from yoga Nidra to personalised sessions to find inner peace and restorative nights. Enter a deep state of relaxation as you practice Pranayama or enjoy pampering spa treatments at the award-winning spa. After foot acupressure, facials and detox massages, you will leave the retreat energised and ready to conquer any tasks the future holds.
More information: View: Six Senses Douro Valley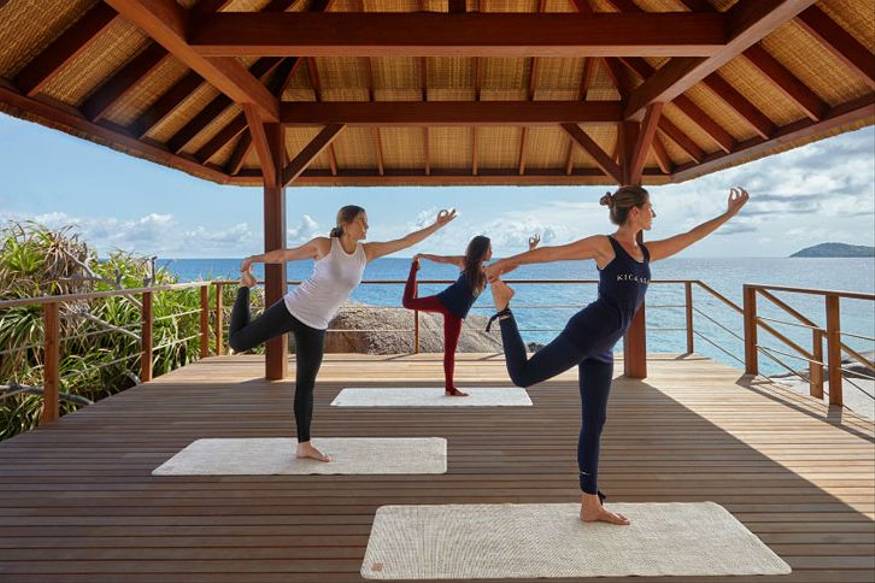 Find inner peace with yoga


Set in a secluded bay with sheen sandy beaches and palm trees waving in the wind, Soneva Kiri is a de-stressing retreat that summonses to relax in natural, pristine surroundings. Enjoy an excellent, authentic Thai spa holiday with rejuvenating massages to reiki and reflexology that allow you to unwind and improve your sleeping habits. In combination with wellness consultations and calming practices, such as private yoga and pranayama breathing classes, draw awareness to the factors that trigger your insomnia and learn how to minimise them. Be sure to experience a restoring spa break that will enhance vitality and wellbeing.
More information: View: Soneva Kiri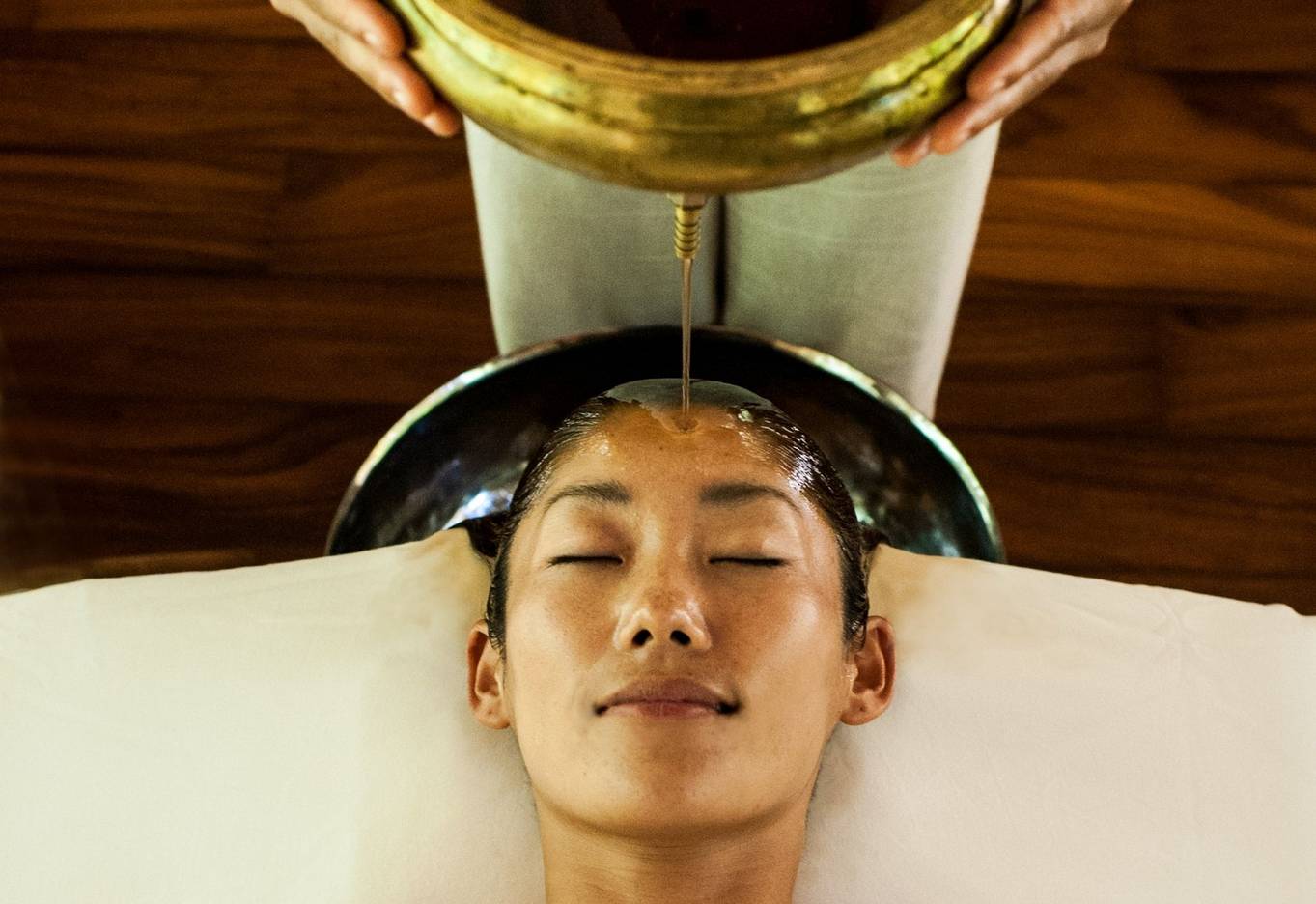 Natural healing with Ayurveda


Its location in an enchanted valley overlooking mountains and lakes makes Atmantan a secluded healing sanctuary exuding tranquillity and peacefulness. A mix of pampering spa treatments and gentle exercise to heal body and mind delivers a holistic approach to getting rid of your insomnia for good. Tailor-make your own spa regime as you choose from an array of soothing massages and therapies, such as green tea body scrubs and Hammam to refresh and enhance your glow. After a postural assessment, rid yourself of any pain and tensions with stretching and yogic kriyas to facilitate calm, restorative nights.
More information: View: Atmantan Wellness Resort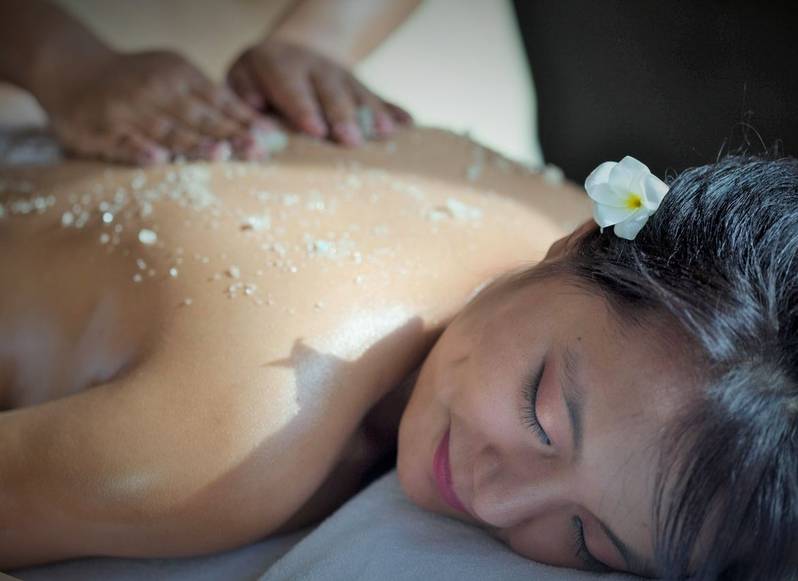 Body scrub for deep relaxation


Surrounded by lush botanical gardens, Longevity is one of the best destinations for a relaxing spa holiday in South Portugal. Find your body's natural sleeping cycle with state-of-the-art spa treatments that use the healing power of sea water to leave you thriving and energised. On offer are osteopathy and cranio-sacral sessions, as well as Thalassa treatments to unwind and feel beautiful from the inside out. Practice mindfulness with daily activities including calming yoga and beach walks and energising cardio workouts. After having experienced a forward-thinking approach to counteract sleep disorders and stress, return home rejuvenated with replenished energy.
More information: View: Longevity Medical Spa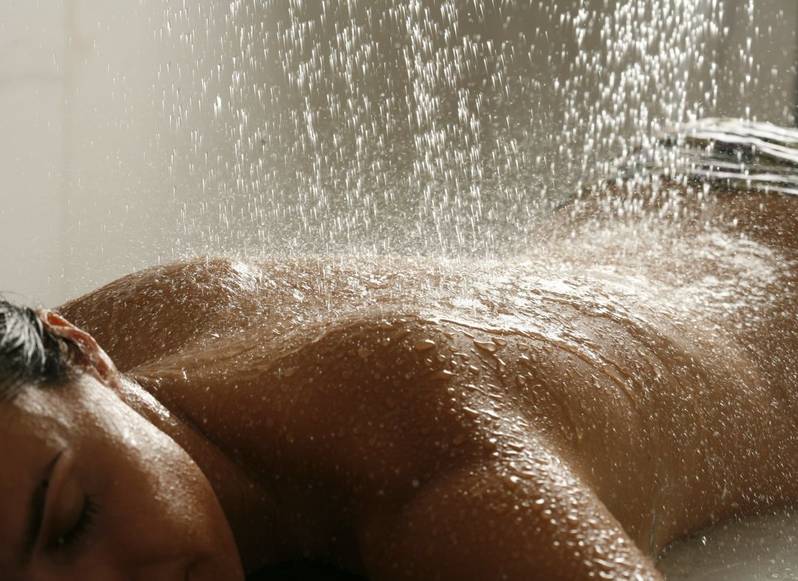 Water treatment to aid in recovery and relaxation
 
Talk to one of our Travel Specialists on 0203 397 8891 or contact us here to discuss tailor-making your perfect sleep enhancement holiday.