Destination Spa Holidays: Why should I go on one?
17 April 2014

17 April 2014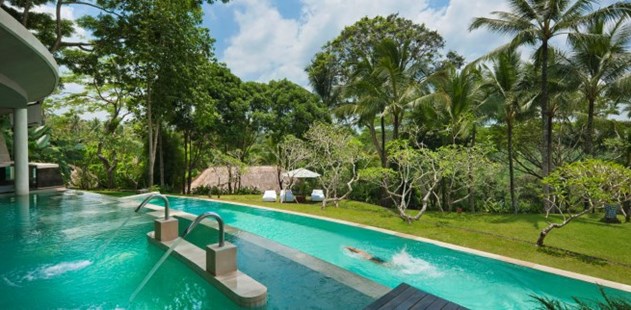 Destination spas are becoming increasingly popular, offering all-inclusive health and wellness programmes for people on spa holidays to help develop and maintain a healthy lifestyle with long-lasting benefits.
A destination spa holiday offers a huge range of advanced holistic treatments, from massages and facials to more alternative therapies like healing Ayurveda treatments, Reiki and acupuncture. You can enjoy fitness classes, from more cardio-focused sessions like kickboxing and Zumba to holistic activities, like yoga and Pilates, lifestyle workshops and healthy cooking classes. Or if you'd like to fit in some adventure amongst your spa treatments, you could take part in outdoor activities from horse-riding, tennis, cycling and rock-climbing, to rejuvenate in the fresh air for a more active holiday.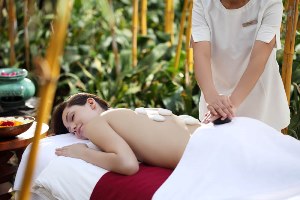 Earthstone therapy at Ananda

Each wellness programme is tailor-made by expert therapists through personal health consultations and evaluations to give you the utmost improvement to your well-being. You can go to a destination spa to generally enhance your well-being on a rejuvenation programme or fitness holiday, or you can choose to specialise in a particular wellness programme and target a specific issue, including weight loss, detox, anti-ageing and stress relief.
You'll be immersed in a supportive and nurturing environment, amongst stunning natural settings and in luxury accommodation, giving you optimum comfort. Destination spas are usually located in far-flung areas, like Asia and the Caribbean, allowing you to fully focus on the present, discover a new culture and take a break from daily life. Rather than just going to a day spa in your local town, a destination spa holiday boasts a luxury healthy holiday and allows you to physically and emotional escape from the stresses of life at home.
This type of wellness spa is often located amongst beautiful scenery and close to natural healing locations, like hot springs or sources of mineral water, giving you rare and exceptional health benefits that you wouldn't be able to find anywhere else. You'll be able to enjoy complimentary use of first class relaxation and pampering facilities, from indulgent Jacuzzis and saunas to high-tech gyms and hydrotherapy circuits, to promote physical well-being and de-stress.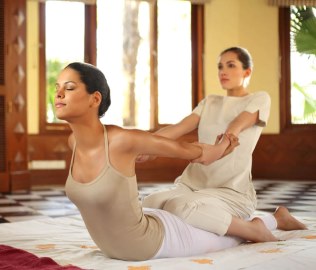 A stay in a destination spa is tranquil and luxurious, giving you a spa lifestyle rather than merely a few wellness treatments. Offering so many different and expertly-designed programmes and therapies, you'll be sure to find something that suits your individual needs and desires ensuring that you return home from your luxury spa breakwith life-changing health benefits.
Relax, heal and re-energise your mind and body on one of our top 5 destination spa holidays: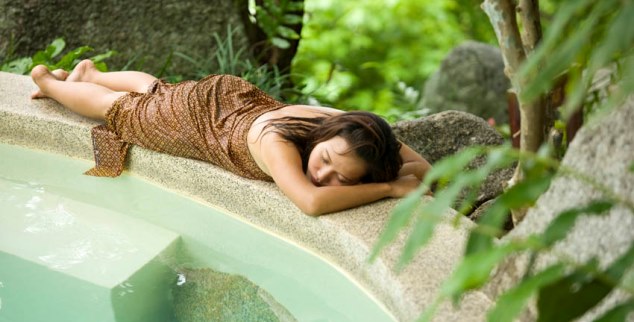 Relaxation area at Kamalaya

Nestled in a stunning valley looking out onto the coast of Koh Samui, this award-winning wellness holidayfocuses on maintaining an environment which encourages personal growth and long-lasting health benefits. It boasts a cave temple once used by Buddhist monks as a place of meditation and spiritual retreat, which helps give Kamalaya a unique calming energy. Choose from personalised wellness programmes ranging from detox and weight-loss to yoga synergy and stress relief on this luxurious spa holiday. A stay in the spiritual and natural settings of Kamalaya guarantees rejuvenation and invigoration.


More information: View Kamalaya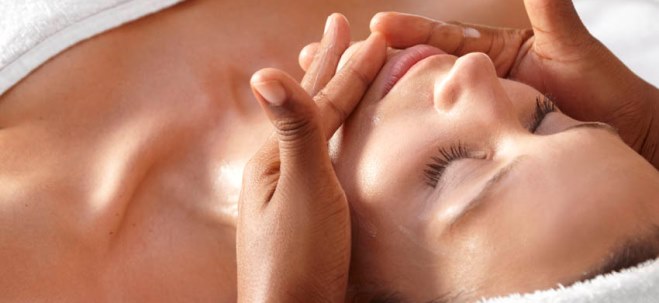 Anti aging treatment at The BodyHoliday

Enjoy ultimate luxury at this island getaway which offers personal spa programmes based on exercise, healthy diet, restorative beauty and relaxation. Unwind in the surroundings of natural waterfalls, unspoilt rainforests and pristine beaches. Choose from a wide range of expertly-crafted wellness programmes, from optimal wellness, weight loss and fitness to healthy anti-ageing, detox and stress relief. It also boasts an excellent choice of activities including golf, diving, tennis and a range of fitness classes and wellness treatments. The BodyHoliday is also an ideal choice for solo travellers, as the whole month of September is dedicated exclusively to singles, so you're able to relax and unwind with like-minded individuals.


More information: View The BodyHoliday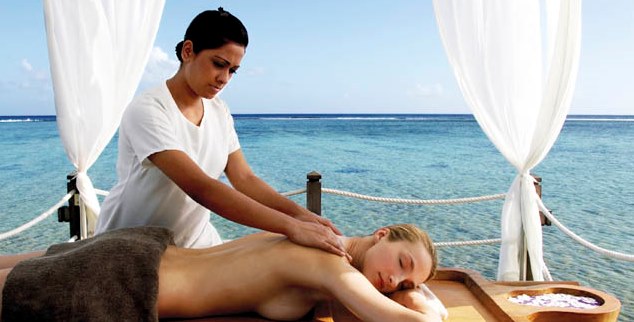 Spa massage at Shanti Maurice

Set amongst 35 acres of tropical gardens and stunning white sandy beaches, Shanti Maurice's world-class spa guarantees deep relaxation and a renewed spiritual balance with a combination of traditional regimes and modern international treatments. Expert therapists offer original approaches to wellness with health lectures and lifestyle classes making it the ideal choice for a luxury spa holiday. You can also enjoy water sports, yoga and finger painting, as well as boat tours and excursions to explore the area. Choose from a range of advanced programmes from fitness and stress relief to Ayurveda rejuvenation and detox on this indulgent wellness holiday.


More information: View Shanti Maurice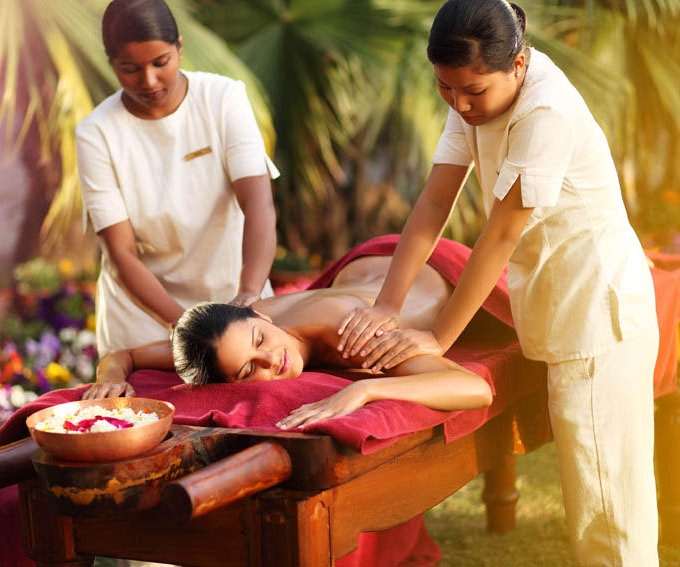 Ayurvedic massage at Ananda

Relax at the foot of the Himalayas at this spiritual retreat which aims to reunite your mind, body and soul. With a menu of over 80 different advanced spa treatments, you'll be sure to find a wellness programme which suits your needs and desires at this stunning destination spa. Ideal for a revitalising detox holiday you can choose from a wide range of expert programmes from fitness, rejuvenation and stress management, to weight management, yoga and more. You'll benefit from traditional teachings, tranquil spaces and exceptional service on this wellness holiday; all which will leave you rejuvenated and ready to handle the stresses of daily life.

More information: View Ananda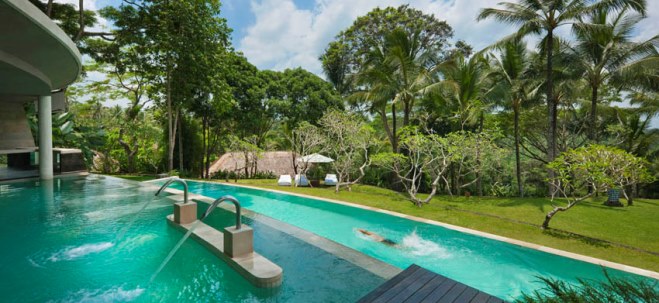 Vitality pool at Como Shambhala

Relax and unwind in nine acres of tropical grounds at this multi-award winning destination spa. It boasts 'The Source', a local spring believed by natives to have healing benefits, which provides water for the estate, the Vitality pool and the treatment centre. Enjoy Asian-inspired treatments in the hidden water gardens and work out in the jungle gym. You can benefit from the expert advice of the dedicated Ayurveda doctor, and get some fresh air whist mountain-biking or on daily morning walk. Choose from hand-crafted programmes ranging from fitness and rejuvenation to detox, stress management and Ayurveda on this luxurious healing holiday.


More information: View Como Shambhala
Talk to one of our Travel Specialists on 0203 397 8891 or contact us
here
to discuss tailor-making your perfect
healthy
holiday.