10 Health Benefits of Spa Holidays
03 July 2013

03 July 2013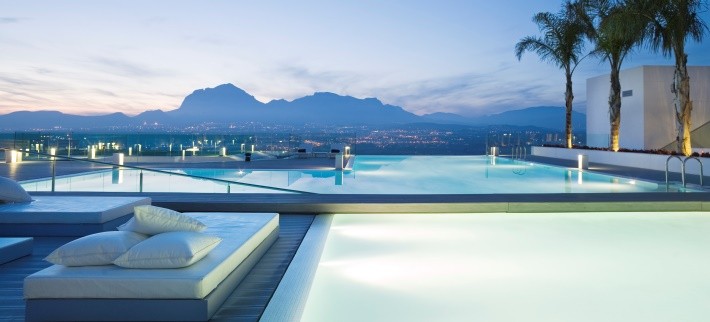 Spa holidays
are all about relaxing and de-stressing. As well as offering a range of spa therapies, holistic activities and pamper sessions, they also provide the perfect opportunity to take in the local surrounding beauty. There are numerous health benefits from going on a spa holiday, from relieving stress to improving your diet, which will help you live a more spiritual and healthier lifestyle. Here we share our top 10 benefits:
Detox
Detoxing on holiday
not only rids your body of toxins and stress but also helps to clear your mind. It allows you to re-energise by cleansing your system, removing bad toxins and regenerating new blood back into your body, specifically targeting the liver, kidneys, lungs and skin. Cleansing your body can consist of daily exercise, nutritious food and detox juices, combining these simple detox methods on a spa holiday can have an unparalleled impact on your mind and body. A specialised
detox holiday
will be more tailor-made to a client and could include a juice detox programme or a specific diet.
De-stress
Relieving stress is an essential part of your spa holiday and you will never be short of relaxing treatments and activities. These can range from therapeutic massages to holistic activities such as
yoga
, Pilates or Tai Chi. Full body massages and
hydrotherapy
are particularly effective at removing tension from your muscles, whilst holistic activities help with your flexibility, improve muscle tone and strength and enhance your overall well-being. Further opportunities to relax and
de-stress
on a spa holiday may include daily walks, swimming and practising
Pranayama
breathing.
Healthy Ageing
On a
healthy ageing spa holiday
, you will find a number of anti-ageing treatments, which will help you look and feel younger on both the inside and out. Many medical spas include specialised skincare treatments such as non-surgical facials, peels and exfoliation, as well as treatments to treat hyper-pigmentation, acne, clogged pores and wrinkles. Therapists can also provide you with personal skin care consultations and routines, so you can maintain your well-being long after your spa holiday is over.
Sleep
Many of our spa holidays provide sleep enhancement programmes, where therapists can diagnose your specific sleeping habits and treat them. Treatments for sleep deprivation can include acupuncture, therapeutic massages, shiatsu, reiki or reflexology. The programmes are likely to also include a special food diet to
aid healthy sleep
. Furthermore, the programme may incorporate advice on posture and sleeping positions, to encourage better sleep cycles.
Be pampered
One of the most alluring aspects of a spa holiday is the thought of being pampered by all the relaxing treatments that a luxury spa has to offer. Indulging in a pampering session at a spa can include treatments such as
Ayurveda
massages, osteopathy, Reiki,
Shiatsu
and full body massages. What's more, health and fitness activities such as yoga, Pilates and Tai Chi will no doubt leave you feeling energised.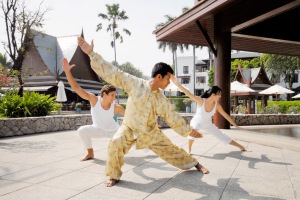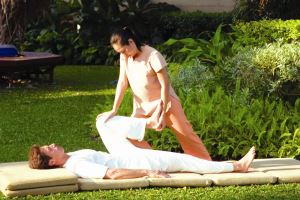 Aches and Pains
Going on a spa holiday may help you combat any aches and pains you have. You can choose from an extensive range of alternative therapies, which can help provide relief to aches and pains, working out any tense knots and problem areas. These therapies can include
acupuncture
, physiotherapy,
reflexology
and sport massages, targeting specific problem areas and injuries, such as a knee injury from over exertion or a long term back issue.
Improve Health and Fitness
One of the major health benefits of a spa holiday is improving your overall health and fitness, allowing you to lead a healthier lifestyle when you return home. By going on a
luxury spa break
you can learn new health and fitness ideas from expert trainers, who have the experience to teach you how to improve and maintain your health. Spas offer a range of
fitness activities and classes
, such as hiking, Pilates, swimming, boxing, circuit training and
tennis
, so you can do the things you love or learn something new whilst improving your health and fitness.
Weight Loss
Whether you go to a spa specifically to
lose weight
or simply relax, you are guaranteed to achieve both, as spa holidays allow you to unwind whilst also targeting your personal weight concerns. Weight loss can be achieved by following a combination of fitness activities and healthy diet plans, which include; physical examinations, medical plans, nutrition consultations and private sessions with a Personal Trainer, where you will have a personalised
fitness programme
to help reach your weight loss goals.
Good Diet
Spa cuisine aims to provide healthy and wholesome foods that cater to your specific diet and body type, which includes a balanced diet of fresh and natural ingredients such as meat, fish, vegetables and fruits. Spas also provide smoothies, juicing diets and fasting to remove toxins and cleanse your body. There are countless health benefits from eating spa cuisine such as;
boosting your immune system
, losing weight, reducing stress, and increasing your energy.
Prevention
The spa industry is now fully focused on preventing health problems from arising, by identifying problems early and targeting them specifically. More spas are targeting stress related issues, which have been on the increase in recent years. By using prevention techniques, focusing on anti-stress treatments and combining them with a fitness and nutrition regime, spas aim to prevent people becoming unhealthy in later life. This adds not only to the health benefits of spa holidays but also to the financial benefits of living a healthy lifestyle.


Talk to one of our Travel Specialists on 0203 397 8891 or contact us here to discuss tailor-making your perfect healthy holiday
.