Detox on Holiday: Why, When and How?
24 April 2014

24 April 2014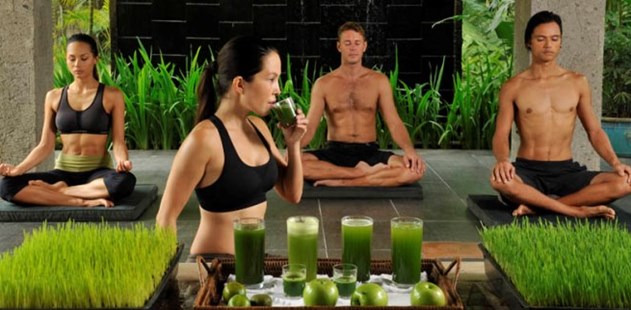 Detoxing has become an important and current trend on the health circuit, allowing people to rid their bodies of unwanted impurities and enhance their well-being. Here we give you an in-depth guide to this cleansing and beneficial process, and the benefits of a detox holiday:


Why detox?
With today's unhealthy and busy lifestyles, our organs are becoming overloaded with toxic material that ends up remaining in our bodies, leading to knock-on effects for our health and mood. Poor diets full of refined foods, too much animal protein, saturated fats, excess alcohol and caffeine, high stress levels and lack of exercise all contribute to the body's inability to maintain its natural process of detoxification.
In turn, our bodies try to protect us by surrounding this unwanted material with fat and mucous so as not to cause an imbalance; some people carry as much as 15 extra pounds of mucous which is purely there to harbour waste!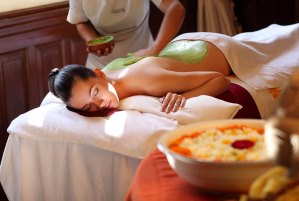 Detox treatment at Ananda

So, on that rather unpleasant note, it is important to assist your body at least once a year to rid your body of harmful toxins and revitalise your system. A detox holiday will aid in rebuilding your immune system as you fuel your body with healthy nutrients and help to reduce bloating and encourage weight loss. Detoxing will also improve your energy levels and your mood, allowing you to feel more optimistic and less stressed. If you choose to go on a detox holiday, you'll learn about healthy cooking and nutrition, which will help you to continue a healthy lifestyle and avoid illness and minor allergies further down the line.


When do you know it's the right time for you?
There are key signs that show that your body is in need of a detox, but you may not recognise them when you have them.
It's the right time for you to detox when you feel unusually sluggish, are experiencing aches and pains, have trouble concentrating, have poor digestive health, are having trouble losing those few extra pounds, or if you are feeling bloated and straying from your usual healthy habits. It's also obvious your body is struggling under the weight of toxins when you feel more stressed and irritable than usual, giving you mood swings and low energy levels.


How do you detox?
The first stage of a detox tends to be fasting or eating a strict diet for a few days, which gives your organs time to rest and eliminate the toxins currently in your body. You could follow a fruit and/ or vegetable juice diet or a macrobiotic diet, which involves wholesome and nutritious organic food, depending upon your personal needs.
You then need to refuel your body with healthy nutrients, helping to improve your well-being from the inside out, with a strict rule against the consumption of alcohol, cigarettes, caffeine and refined foods. This will include a diet of fresh fruit and vegetables and little or no meat depending on the detox programme you follow. You could also follow a raw food diet, which is said to lead to clearer skin and higher energy and is best combined with herbal teas to help flush out any impurities. Detoxing your body can be enhanced by specific holistic activities and therapies, such as Ayurveda treatments, which will heal your body and allow your organs to replenish themselves and reach full strength again. These spa treatments will also cleanse the mind, allowing you to de-stress and improve your well-being whilst on a luxury spa holiday. You could also enhance the detox process by taking part in colon therapy or massages and lymph drainage, to encourage the ridding of toxins and to help give your body a new start.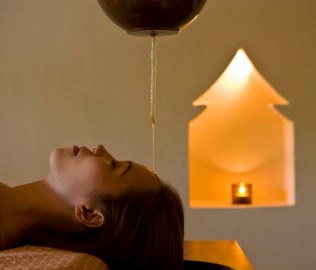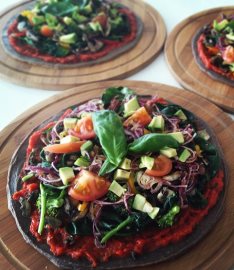 Physical exercise is also important when detoxing, to sweat out impurities through the skin. It is essential however to not do too much when fasting during the initial detox phase as this will lead to burnout. When following a healthy diet, take part in some gentle exercise classes, like yoga, or go on regular walks. Another way to sweat out toxins is to relax in a sauna or a steam room, which will also help you to unwind and feel the full mental benefits of your detox.
Breathing classes and Pranayama meditation have also been found to aid in lowering fatty acid levels and cholesterol in the bloodstream, which can encourage heart disease. So taking part in regular breathing exercises is a good way to reach optimum health and protect yourself from future problems.
Detoxing following a specific wellness programme will help you to understand the nutrients your body needs to function properly, giving you a nudge towards a healthier lifestyle in the long run. On a detox holiday, you'll benefit from healthy cooking classes and wellness consultations which will ensure that you have the nutritional tips you need to return home with healthier habits and an improved mind-set.


Talk to one of our Travel Specialists on 0203 397 8891 or contact us here to discuss tailor-making your perfect detox holiday.