Fitness Holidays with Your Partner
23 October 2013

23 October 2013
Fitness holidays with partners or friends encourage team-work and constant support between one another, a key component of a healthy relationship. Having a partner around is also a great idea for motivation; if you're feeling a little tired one day then the other will motivate you to reach your optimum performance, much like being their personal cheerleader. Release endorphins and de-stress together, and learn to lead a healthier lifestyle when you return home.
Exercising together on a health and fitness retreat is a much better way to spend quality time than just staying at home and watching a film, where there is little to no face-to-face interaction. You can have fun whilst mastering some unusual poses on a yoga holiday and bond together whilst going for a bike ride, all important components to a relationship which transfer to day-to-day life.
Why not go on a casual run each morning with your partner to get the blood pumping and spend some quality time together before the day has even begun. Perhaps you are both keen tennis players, in which case you could take to the court together on an inspiring tennis holiday. Alternatively, if you prefer to be in a fitness environment, you could workout together on a fitness holiday.
On our exclusive Fusion Fitness holidays, you have the flexibility to choose private activities and spa treatments, which you can either enjoy with your partner or, if you have different personal interests, by yourself. So, why not improve your fitness level as well as your relationship on our Fusion Fitness retreats to relax, de-stress and get healthy together.

5 of the Best Fitness Holidays with Friends or Partners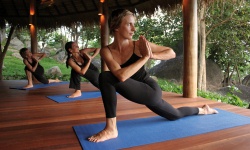 Set in the lush vegetation of Koh Samui, Thailand, Kamalayaoffers an integrated programme of over 20 different physical activities and holistic treatments that you can choose from to improve cardiovascular performance, strength, mentality and attitude. These include beach running, Muay Thai boxing, meditation and a royal Ayurvedic massage, which are complimented by unlimited use of the steam cavern to release muscles after an active day; all ideal experiences for a couple to develop their relationship.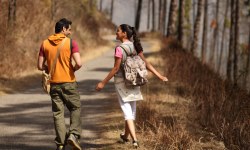 Have fun and reach optimal health in the Himalayas with this fitness escape, ideal for outdoor workouts and relaxing spa treatments with your partner or friend. Enjoy pushing your body to the limit hiking in the foothills or get an adrenalin rush from white water rafting to encourage strength and cardiovascular performance. Feel renewed with a reflexology treatment or an earth stone massage, and cleanse your mind with meditation, all whilst benefitting from hydrotherapy facilities and wellness activities, perfect for easing stress.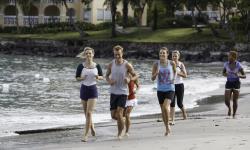 Situated on an idyllic beach, surrounded by unspoilt rainforests and waterfalls, The BodyHoliday provides extreme mountain biking, Pilates and yoga classes as well as traditional spa treatments, such as shiatsu and sports massage, to help your body unwind after a healthy day. You could also try something new with your partner from the range of sports and exercise classes available, such as spinning to beach fit, water-skiing or even archery, helping you to achieve something new.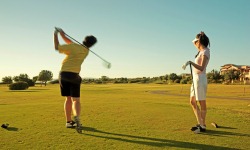 Allow you and your partner to reach your fitness goals on the secluded Island of Cyprus at Aphrodite Hills. Tailor your programmes individually to ensure you can do the things you love. Why not take part in a one-to-one interval training session with a Personal Trainer whilst your partner enjoys a tennis or golf lesson? Afterwards, both of you can de-stress with a private yoga class, as well as full body massages and re-hydrating facials.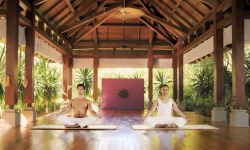 Set within tropical gardens, with incomparable views over the offshore reefs and hills, Shanti Maurice will give you and your partner a wide choice of activities so that you feel healthier and more positive at the end of your stay. Choose from a coastal run, aqua-spinning or even a kite-surfing session or golf lesson to improve your fitness and strength. Then let your muscles relax with Hatha yoga or Tai Chi, and renew you mind with a Shanti fusion massage.

Talk to one of our Travel Specialists on 0203 397 8891 or contact us
here
to discuss tailor-making your perfect
Fusion Fitness Holiday