Healthy Vacation Destinations Celebrities Swear By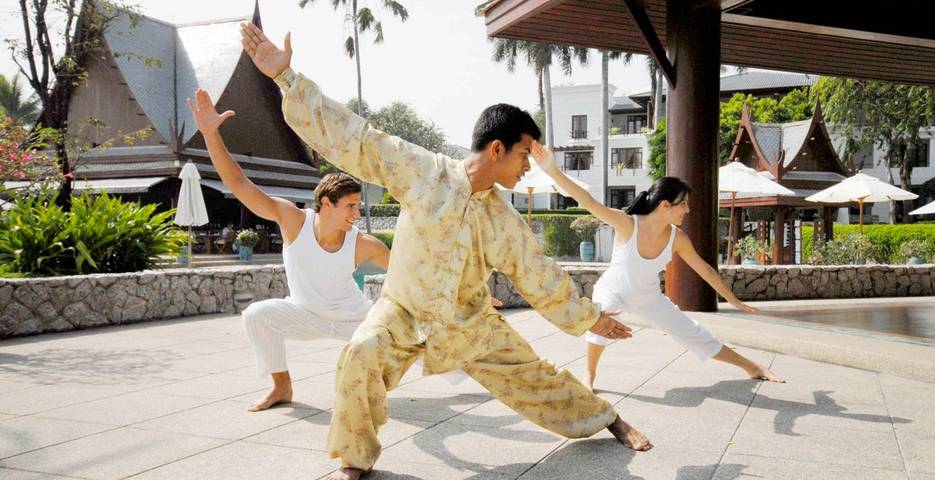 When celebs are looking for a relaxing escape or to get into action hero shape, the crème de la crème of healthy vacation destinations are here to satisfy their well-being. If you're dreaming of your next wellness getaway, why not score some inspiration from your favourite celebrities and icons for an extra special holiday fit for the stars.  From luxurious private islands to remote exotic beaches, these A-list worthy wellness retreats will make you feel like a VIP as you sample luxurious spa treatments, practice your asanas or soak in the captivating atmosphere.

Set on the sub-alpine paradise overlooking Lake Wakatipu, eco-friendly retreat Aro Ha was the sanctuary of choice to 'A Wrinkle in Time' stars Oprah Winfrey, Reese Witherspoon and Mindy Kaling. In an intimate atmosphere, immerse in a healing experience with yoga and meditation sessions as well as holistic spa treatments. Amongst a small group of like-minded wellness enthusiasts, admire the beauty of nature with guided hikes along New Zealand's stunning Southern Alps region. Enjoy nutrient-dense vegetarian meals that nourish both body and soul - the perfect fuel after an active day in the outdoors. Providing warm and welcoming surroundings, this group retreat promises self-discovery, mindfulness and well-being.
Information and Booking: Aro Ha Wellness Retreat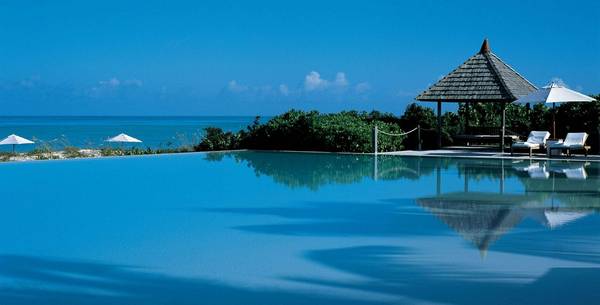 View from the infinity pool at Como Parrot Cay

With its private island location, it's no wonder a destination spa like this is a favourite amongst luminaries such as Bruce Willis, Keith Richards, Donna Karan, Sofia Vergara and Joe Manganiello. Dive into a paradise of unspoilt nature, sheen beaches and crystal-clear water as you revitalise and rebalance with yoga, Pilates or personal training sessions. Sample exquisite Asian infused treatments at the COMO Shambhala spa, that encompasses holistic approaches to detox and purify. Let the inspiring atmosphere encourage you to maintain a healthier lifestyle and come back with an improved sense of harmony and well-being.
Information and Booking: COMO Parrot Cay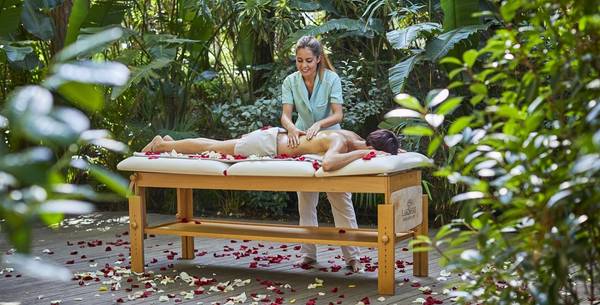 De-stress with an outdoor spa therapy

Sardinia is known to be a haven for the rich and famous, drawing in British royalty, Lady Helen Taylor and sportsmen Jason Leonard and Jason Robinson to the luxury wellness sanctuary of Forte Village. From the Thalasso spa centre to the elegant accommodations - you won't find a spot at Forte Village that doesn't exude luxury and exclusivity. With their indoor and outdoor fitness offerings including cycling, diving and golf for the adults, there are also family-friendly activities in the form of sports academies for children to practice tennis, football and more. After a workout, it's time to treat yourself to an unparalleled dining experience emphasised by guest star chefs and their gourmet creations to spend a light-hearted, balanced holiday.
Information and Booking: Forte Village

A celebrity favourite in Spain, the cutting-edge medical spa SHA wellness clinic promotes healthy living with contemporary therapies and treatments. Celebrity icons like Simon Cowell, Yoko Ono, Madonna, Naomi Campbell, Kylie Minogue and Demi Moore have all sampled the wonders of this healthy escape. Receive a tailored programme involving spa and medical treatments, a meal plan and fitness schedule to reach your personal health and wellness goals. The spa menu includes luxurious, multi-cultural procedures, from shiatsu and reiki to hydrotherapy and floatation sessions to feel relaxed and refreshed. Whether you visit the resort for the purpose of weight loss, stress management or simply to boost your well-being, you are sure to return home transformed with a renewed healthy glow.  
Information and Booking: SHA Wellness Clinic

Nestled on the Mediterranean island of Ibiza, The Body Camp is a haven for those wanting to get in shape on a singles fitness holiday, adored by the likes of Lisa Snowdon, Hugo Taylor, Madeleine Shaw, Emma Willis and Donna Air. From silent walks and team pool games to group dance classes, sculpt your body with the diverse sports activities your bespoke schedule calls for. Aside from shaping the body, this life-enriching retreat also targets mental health, allowing you to find balance and clarity with mindful coaching and guided meditation. Improve your mind set with lifestyle and goal setting lessons, creative workshops and group talks to break old habits and leave you transformed and inspired to lead a healthier lifestyle.
Information and Booking: The Body Camp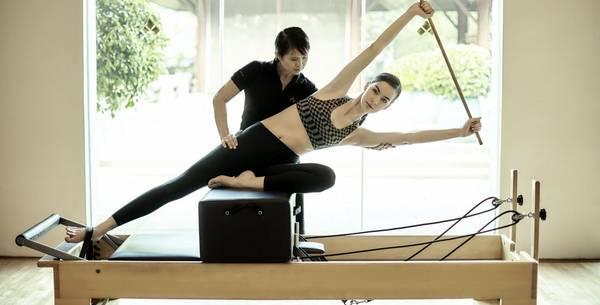 Keep active with personal trainings 
Tucked away amid lush tropical gardens, Chiva Som is a world-class healing sanctuary and a celebrity magnet that provides holistic approaches for optimal health and well-being. Be in the same shoes as David and Victoria Beckham, Elizabeth Hurley, Hugh Grant, Elle Macpherson and Kate Moss as you immerse yourself in a holistic wellness experience with a combination of medical and Eastern-traditional treatments including physiotherapy and aquatic therapy, to restore and recharge your batteries. Enjoy exhilarating sports activities, from kayaking and beach biking at the Hua Hin beach to Tai Chi and yoga sessions in a tranquil pavilion. Draw inspiration for a healthy diet with mocktail gatherings, cooking classes and tours through the organic gardens. Combine this with mindful practices to create a wellness holiday that truly transforms the mind, body and soul.
Information and Booking: Chiva-Som International Health Resort
Kamalaya's serene atmosphere and holistic approach makes it the ideal spiritual sanctuary - perfect to start a journey of self-discovery and mindfulness. The celebrity guestlist of people who have visited this resort include singer-songwriter Annie Lennox, and Duchess of York, Sarah Ferguson. Experience deep relaxation as you practice meditation and yoga within the surrounding lush greenery. Discover the culture of Thailand with tours to impressive temples, monk's cave or stroll to the nearby beach for a calming walk or snorkelling session. Unplug with a digital detox with a regulated WiFi-policy and use the spare time offline to sample ancient spa treatments incorporating Chinese medicine and Ayurvedic therapies, for a holistic healing experience that enhances well-being and harmony.
More information: View Kamalaya
Set on the island of St. Lucia, a truly paradisiacal spot in the Caribbean, BodyHoliday provides the ultimate wellness holiday experience — this has been Morgan Freeman approved. From splashy water sports to fitness classes, the array of activities makes getting in shape fun and effortless. Shed some sweat with a spin class and explore the beautiful landscape as you push yourself to your limits with extreme mountain biking. Mind and body classes including meditation, yoga and Qi Gong facilitate mindfulness and a sense of ease that will help you lead a healthy, balanced life. In combination with holistic spa treatments and fresh, wholesome meals, be sure to reach your personal wellness goals.
Information and Booking: Body Holiday


Talk to one of our Travel Specialists on 0203 397 8891 or contact us here to discuss tailor-making your perfect luxury holiday.