My Travel PR, Marketing and Creative Writing Internship
22 July 2014

22 July 2014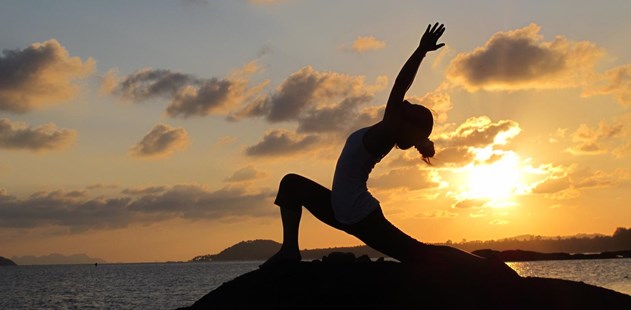 Testing the waters of the travel PR and marketing industry during my internship with Health and Fitness Travel could not have been a more worthwhile experience. Having struggled to find a career path since graduating, my eight week internship gave me the opportunity to change direction and discover a career path I am now passionate about pursuing.
During my time with the health conscious company, the welcoming team presented me with a real opportunity to learn a variety of CV worthy skills (no tea making duties or clock watching here). Beginning my day at 9am, thumb twiddling was never a problem with my action list always filled with plenty of engaging and diverse tasks to be getting on with. With the freedom to manage my own schedule, I learnt to plan out my weeks schedule in advance, allowing me to hit the ground running each day.


Lucy at her desk at Health and Fitness Travel HQ

Coming from an essay based degree, I have always loved to write, but learning to compose creative copy for blogs, press releases, insider interviews and ghost writing was a whole new ball game. Learning to adapt my writing style to varying angles, tones and composition sometimes felt like fighting against the current. Yet, with plenty of supportive guidance and feedback I have developed the skills to strengthen and transform my writing for a whole host of business purposes.
Alongside my written tasks, an understanding of SEO (search engine optimisation) and web-based marketing has also provided with me with invaluable skills for modern-day marketing, from learning to blog in a creative way to sourcing images. With a whole host of travel companies to contend with, what use is all our hard work if no one can find us? Social media plays a huge hand these days in connecting with new and existing clients, and I was given the chance to gain experience in this field too when putting together our Pinterest boards promoting different holiday types.
With a creative streak and logical mind, designing and uploading web pages to the Health and Fitness Travel website was another task I thoroughly enjoyed. Together with compiling and preparing imagery using my existing Photoshop skills, I was thrilled to add a new Abode programme to my knowledge bank, in the form of Dreamweaver. After uncovering the mystery and learning the basics of html and css (the gobbledegook language that tells web pages how to look) I was ready to roll. Other creative tasks, such as designing a holiday infographic to help raise brand awareness, allowed me to assist in a new marketing venture.
As well as marketing, I also gained exposer to the world of PR through a joint online PR project with one of my new colleagues. Through the project I was able to gain experience of liaising with external media and PR teams, whilst increasing brand awareness and varying our exposure through differing media outlets.
In an age of increasingly competitive job markets, experience is a huge influence on your chances of employment and experience is exactly what I gained. With real responsibility, I haven't felt like an intern, but a valued member of the close-knit team. So if you are looking for an internship with a varied learning experience, look no further than an internship with Health and Fitness travel.


Visit our Jobs Page to apply for our internship vacancies.