Deluxe Edition's Olympia Kwitowski Visits Aro Ha
17 March 2016

17 March 2016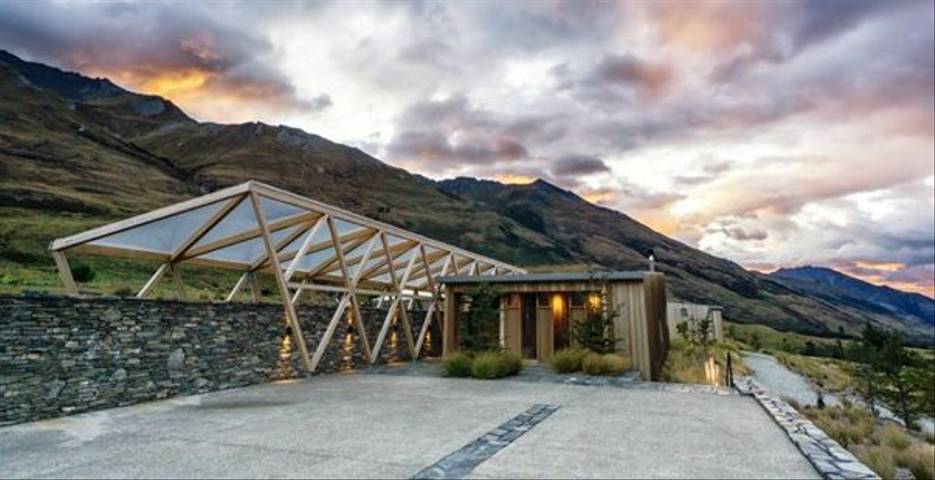 Olympia Kwitowski, Media professional and founder of Deluxe Edition, an online platform for luxury goods and services, paid a visit to New Zealand's wellness gem at Aro Ha to experience a healthy adventure of a lifetime. 
"There are some places on earth that no matter how spectacularly breathtaking you can never convey the beauty into words. As I sit and reflect on the plane on my journey home I have come to the conclusion that it will be hard to put into words the sheer joy I have experienced over the past 5 days.



I admit my exercise regime had been lacking before the retreat and my eating habits less than desirable. I was worried that I would be a mess of sore muscles and the changes in food would be a shock to the system. There was no need to worry. At Aro Ha You decide your level and what you want to achieve on the day- Don't want to do the entire 16km 600m climb Judas Peak loop? No problem. You go at your own pace. Don't want to do the second yoga class and would rather spend the afternoon plunging in and out of the hot and cold plunge pools or heating things up in the swedish sauna or the infra red sauna?- You do that. Feeling a little bit peckish between meals- Pop into the kitchen and chat with Toni the chef and she will get you a little something to ensure you are nourished and happy. Put simply - YOU DO YOU!



The Aro Hā room is where your twice daily yoga practices will take place and you will not find a better practice room in the world in which to hone your downward facing dog. Everything about the retreat is expertly implemented by the founder Damian and his retreat leaders.There is just something about being surrounded by mountains whilst staying in the minimalistic, sustainable architectural genius that is Aro Ha.
One morning while doing our first yoga session, a rainbow appeared on the mountain in the distance. I couldn't believe how incredibly lucky I was to be in this special place…. and not only physically there practicing yoga and mindfullness, to have such a wonderful gift from above creating the perfect backdrop for our group.



The owner Damian Chaparro is one of the nicest most joyous guys you could ever hope to meet let alone be lucky enough to be basked in his luminous presence- Damian has rounded up some sensational staff to create an eco wonderland of love, joy, health and fitness.
From gently being awoken by the soothing but alerting sound of tibetan singing bowls to the fresh lemon water greeting you at your daily morning yoga class, to green smoothies at your afternoon mediation. Are Ha is hand down, a first class, state of the art wellness retreat.
If you choose to do one thing for yourself in this lifetime you need to go and experience Aro Ha. You will leave feeling refreshed, rejuvenated and with goals and intentions set. You will lose weight, lose centimetres from your measurements, You will make friends and you will have the best instagram photos to share with your friends and create memories to last a lifetime.
On my retreat three of the eleven in the group were on there second Aro Ha retreat… I am already clearing a space in my schedule to return for mine."


Talk to one of our Travel Specialists on 0203 397 8891 or contact us here to discuss tailor-making your perfect wellness holiday.