Rebecca's Review of SwaSwara, India
22 June 2017

22 June 2017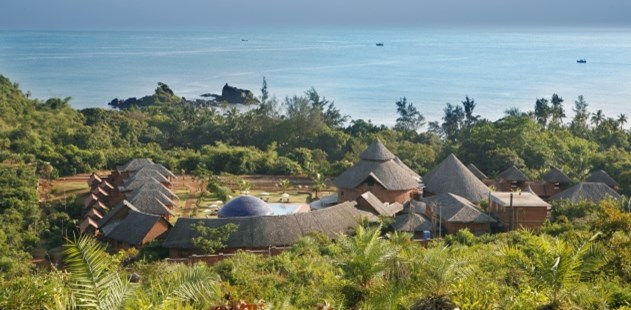 What is SwaSwara and who's it for?

The eco-friendly haven of SwaSwara in India oozes a wonderful feeling of peace and quiet throughout. It is ideal for anyone looking to unwind in a tranquil and natural beach setting, to focus on yoga, meditation and Ayurveda as well as enjoying delicious healthy eating.  As a member of the CGH Group of retreats, the themes that run throughout SwaSwara are: clean, healthy and green.


Getting There

SwaSwara is situated on the South-West coast of India and the nearest airport is Goa which is just over a three-hour drive away. SwaSwara provides high quality airport transfers complete with air conditioning and bottled water to give you a comfortable experience.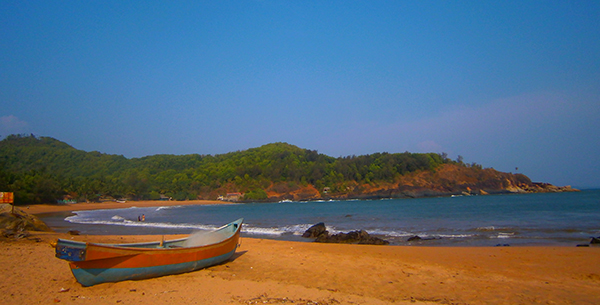 Enjoy the tranquil, earthy vibes


The Hotel & Accommodation

The theme throughout SwaSwara is natural and earthy; the luxury here is nature and peace rather than advanced technology and flashy decor. The accommodation consists of 24 identical and outstanding Konkan Villas. I could not believe how incredibly spacious they were! They are also very homely, clean and comfortable. The bedroom area is enclosed and air conditioned whilst the rest of the villa (entrance area, bathroom, garden, terrace and upstairs lounge area), is open, shady and cool. The upstairs area was lovely for relaxing with a book in the heat of the day. 22 of the villas have Super King size beds whereas 2 have twin beds. I felt truly spoilt with my villa with very spacious and private accommodation.



Relax in at the accommodation and pool area


The Spa

Ayurveda is the speciality at SwaSwara and I was very impressed by the expertise of the team there.  The Ayurveda Centre is home to 5 doctors (3 Ayurveda doctors and 2 Naturopathic doctors), 15 therapists and 10 treatment rooms. I was lucky to experience 3 Ayurveda treatments and 1 Naturopathic treatment during my week stay. My favourite Ayurveda treatment was the Relaxation Massage - 60 minutes of bliss. It was an Abhyanga massage with two therapists, known as the prime healing and relaxation tool in Ayurveda. Medicated oil is used for the massage which is more effective and long standing than a lotion or cream massage. The treatment began with a head and neck massage, full body massage and ended with a face massage with saffron oil. My hair felt and looked in very good condition after the oil treatment during the head massage.
The Cleansing Aroma Salt Scrub naturopathic treatment was a real highlight of my stay. All Naturopathic treatments begin with a short consultation with the doctor to prescribe the correct essential oil according to your current state. I was prescribed Ylang Ylang which I wasn't familiar with but was soon to fall in love with its incredible smell, especially when mixed with coconut oil and finely powdered sea salt to make the scrub. The scrub stimulated my circulation and detoxified my skin whilst the coconut and Ylang Ylang smell was absolutely divine and relaxing. It's highly recommended from my point of view!


Yoga

Yoga and meditation are the key activities on the daily timetable at SwaSwara, making this a great destination for a yoga and meditation retreat. Each day, guests can enjoy early morning meditation (30 mins) followed by yoga (75 mins), all before breakfast. I must say I was a bit sceptical about setting an alarm pre-6am whilst on holiday, but this soon changed when I was up enjoying the fresh air of the early morning, walking through the tropical greenery with birdsong all around me on my way to meditation!
I subsequently very happily introduced it into my daily routine for the rest of my stay. Each day there was also a 30-minute afternoon class of either Pranayama or Yoga Nidra and then pre-dinner 90-minute yoga and meditation. In busy periods, parallel group sessions are run to offer a beginner and advanced option. Jala Neti (the practice of nasal cleansing) was also offered twice a week which I did participate in. I also enjoyed private yoga with Jayalakshmi who was really careful to correct my posture in different poses and also smoothly incorporated meditation into the class. The yoga and meditation venues are really special at SwaSwara, particularly Meditation Hill which is a cliff top area with panoramic sea views.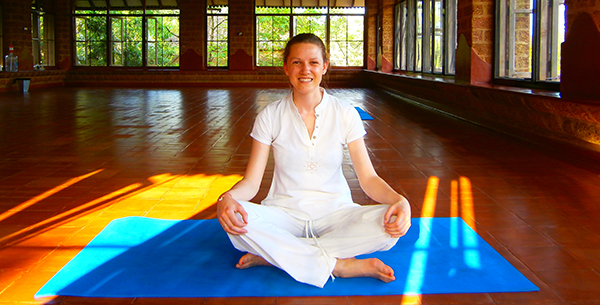 Rebecca before her morning meditation and yoga


Food/ Restaurants

I really loved the food at SwaSwara! Their cuisine draws from local traditional recipes whilst ensuring that the food is always healthy. Menus are free from processed foods, oil, dairy, refined sugar and meat. Absolutely everything is freshly made from scratch. Breakfast consists partly of a buffet including home-made gluten-free bread, granola, nut butters, fresh tropical fruit and tasty juices. An a la carte menu is also available, offering both traditional local Indian and Western options.  Breakfast is always served at the Cocom Restaurant whereas lunch and dinner are either at the Cocum Restaurant or Beach Grill. A choice of vegetarian or fish is offered at lunch and dinner. All wellness programmes are on a full board basis and all the food is wonderfully presented and so tasty. It was a real treat to be able to experience this.


Sourcing fresh produce, the final product and Rebecca with the team of chefs


The Wellness Programmes
Rejuvenation and yoga 
Ayurveda 
Detox 
Yoga and Inner Silence


The Staff

The staff play a huge part in the making of SwaSwara into such a special place. Each and every member of the team always greets you with a smile and all are genuinely friendly and warm, always at your disposal for anything you require.


The Scenery & Surroundings

Set on the fabulous Om Beach in Karnataka in the South-West of India, SwaSwara is 26 acres in size and offers a Wildlife walk on their group timetable, this is an ideal way to explore the area. I was amazed to learn that there are 94 species of birds and 63 species of butterfly in the SwaSwara grounds alone! Our guide was so knowledgeable and it was really fascinating to get an insight into his passion for the local ecology and to learn a bit about it myself. I would really recommend going on this walk.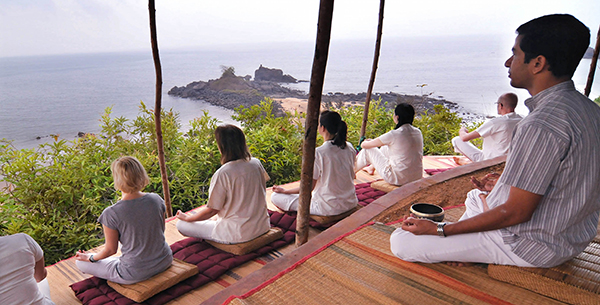 Find your inner balance with a yoga class with stunning views


Highlights

Morning meditation was a definite highlight each day as was the incredible breakfast, I loved the fresh fruit and juices as well as the delicious gluten-free bread with their amazing home-made sesame spread. A really special experience was the Meditative Art Class with Matthew, SwaSwara's resident artist, I thoroughly recommend this to everyone. I was very sceptical beforehand as I don't do any art at home and I'm certainly not a natural; however, Matthew truly turned this all around for me and really changed my viewpoint. I found it to be really liberating and therapeutic and it was wonderful to see the positive impact that the sessions had on other guests too. For me, the combination of art with meditation was really powerful and I think it is something very unique that SwaSwara offers.


My Summary & Verdict

SwaSwara was a perfect destination to enjoy some me time, to recharge and enjoy being pampered with Ayurvedic treatments and spoilt with fantastic healthy food. I met some wonderful like-minded fellow guests at SwaSwara so I would definitely recommend it for solo travellers as well as for small groups of friends, adult family members or couples. Advanced yogis and beginners alike would benefit from the classes at SwaSwara. I left feeling happy, relaxed, balanced and peaceful so I would recommend SwaSwara for anyone looking to feel that way!


How to Book

To request a quote or for more information visit our SwaSwara page
Talk to one of our Travel Specialists on 0203 397 8891 or contact us here to discuss tailor-making your perfect wellness holiday.
Fact Box
Best time of the year to go: November to March
Months to book in advance for: November to January
No. of Rooms: 24
Check-in/check-out: 13:00 / 11:00
Wi-Fi: In library only
Children: Over age 15 only
Reception: 24h
Alcohol: Yes, wine only 
Nearest Airport: Goa
Airport transfer time: 3.5 hours 
Address: SwaSwara, Om Beach, Donibhail, Uttara Kannada, Gokarn, Karnataka 581326