Run for the Sun with 5 Healthy Holiday Ideas
18 December 2013

18 December 2013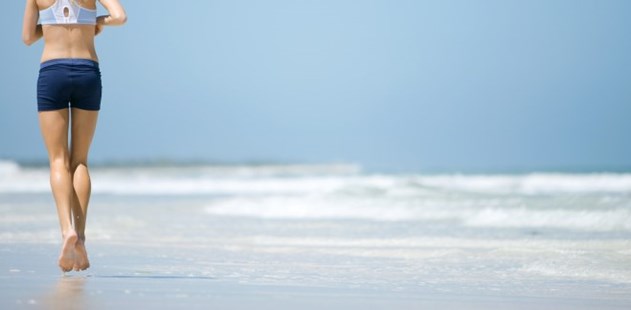 By Suzi Dixon, freelance travel writer
Are you craving sunshine? Dark evenings and cold temperatures in the UK can have an affect on your health and well-being. Lack of sunlight even alters some of the brain's chemical and hormonal responses and in the most severe cases, can cause SAD, also known as 'winter depression'.
It's more important than ever to be kind to yourself in the winter months. And sometimes, a week abroad with some sun and healthy activities is all you need to get back on track. Here are five fab healthy winter holidays that can provide just that.


Safari and Well-being Adventure in South Africa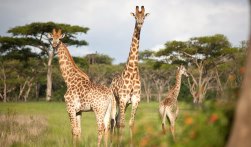 January average high: 26C
South Africa is an ideal alternative to a skiing holiday - choose sun over skis and jet off for a luxury safari adventure and spa holiday. The treatments at the Karkloof Safari Spa are the perfect winter pick-me-up - it's the largest spa in Africa and won Best Luxury Spa at the World Spa Awards last year so expect the full seven-star experience with treatments from a royal Thai massage to a coconut body polish. The Kwa-Zulu Natal reserve is also first class, with more than 300 species of wildlife. With check-out extended until 8pm, you have more time to make the most of your stay, too.
7 nights at Karkloof Safari Spa from £6,468 pp or £6,815 for single occupancy on an all-inclusive basis with return flights and transfers


Tennis, Golf and Spa Break in Tenerife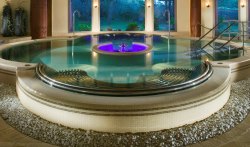 January average high: 19C
For the ultimate his 'n' hers winter sun spectacular, this tennis, golf and spa holiday is ideal if the man of the house is a golf nut. While he works on his swing, you can chill out in the spa, play tennis at the academy - or vice versa of course. Abama in Tenerife is an ideal healthy holiday; offering golf lessons alongside unlimited use of the driving range and course, and spa days filled with innovative treats with unlimited classes; yoga, Pilates, Spinning, beach hula hoop, morning power walks and other exercise essentials that will kick start your New Year resolutions.
7 nights on Abama Golf, Spa or Tennis from £1,745 pp for single occupancy or sharing including breakfast, a wellness programme, return flights and transfers


Rejuvenate and Unwind in Thailand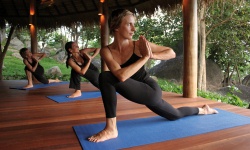 January average high: 26C
Thailand is a popular choice for spa goers looking for winter sun, no matter what their budget is. For those looking for luxury, Kamalaya is a well-being holiday that uses Asian holistic healing traditions, combining Ayurveda, Chinese medicine and Thai therapies, to relax and rejuvenate, and help you find balance in your life. All wellness programmes are tailor-made to the client and include three Kamalaya cuisine meals per day. There's also a detox programme that's ideal for New Year, as well as treatments, meals and lessons; you can also use the steam cavern, swimming pool, plunge pools and Shakti fitness center.
7 nights at Kamalaya De-stress Asian Bliss from £2,670 pp sharing or £3,150 pp for single occupancy including full board, a wellness programme, re
t
urn flights and transfers


Go Surfing and Practice Yoga in Morocco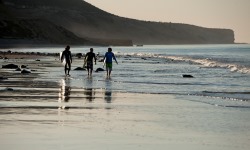 January average high: 18C
Yoga, surf or spa - or all three? A winter sun break in Morocco can be life changing. Learn a new skill, such as surfing, practice yoga on the beach or simply relax in the traditional spa, which includes a Sensorial Hammam - an experience that has to be tried! Scheduled group yoga classes include Sunrise, Vinyasa, Alignment and sunset yoga. What's more, you can stay 7 nights for the price of 6 on selected dates in January and May. You'll be relaxed from the second you wake, as all of the bedrooms are front-facing, providing you with stunning views of the ocean to wake up to every morning.
7 nights at Paradis Plage from £1,180 pp sharing or £1,580 pp for single occupancy including breakfast, a wellness programme, re
t
urn flights and transfers


Detox your Body and Mind in India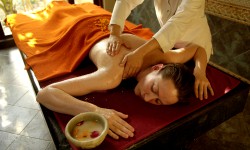 January average high: 18C
Combine a detox holiday with a sunshine destination for a whole new approach to health and well-being. The Ananda Detox works from the inside out, starting with advice on how to free yourself from negative thoughts and live life to the full; next, learn about nutrition and eat well at this detox retreat with a controlled diet that will tackle any pre- or post-Christmas weight gain. Detox treatments improve circulation of the blood and the performances of lymphatic systems. The benefits of detoxing can include improved mental clarity, purer skin, better digestion, increased energy and a stronger immune system. Essentially, a whole new you. Enjoy!
7 nights at Ananda Detox from £1,180 pp sharing or £1,580 pp for single occupancy including breakfast, a wellness programme, re
t
urn flights and transfers


Talk to one of our Travel Specialists on 0203 3978891 or contact us
here
to discuss tailor-making your perfect winter sun healthy holiday. For more ideas view our
Winter Escapes.