Samantha's Review of Kamalaya 2019
31 October 2019

31 October 2019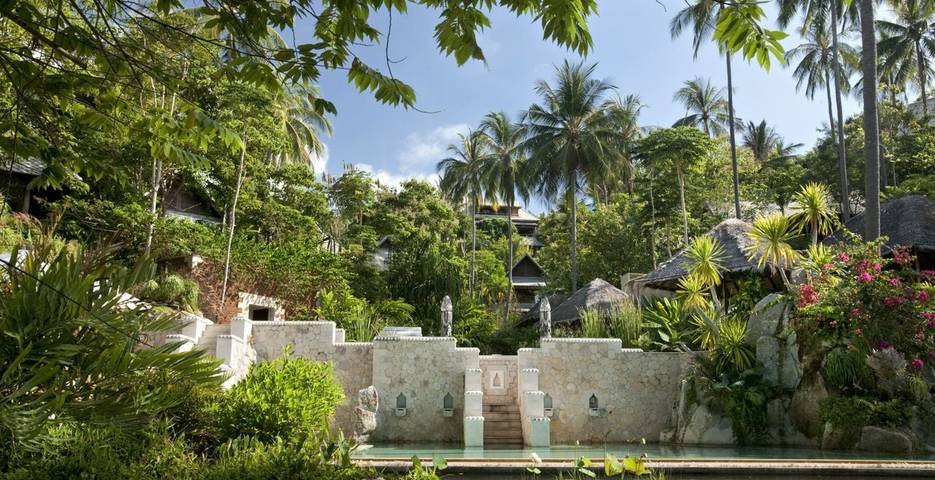 What makes Kamalaya so special?
I have been an advocate for Kamalaya since my first visit in 2012 - the location, programs, and property design are all geared towards a total wellness immersion. With this, I am delighted to report that it is still magical — a place where the time goes both fast and slow. I believe the secret ingredient lies in the knowledgeable and caring team members. This was my fourth visit but it would be the first time I am concentrating on improving my emotional wellbeing, taking part in the Embracing Change program.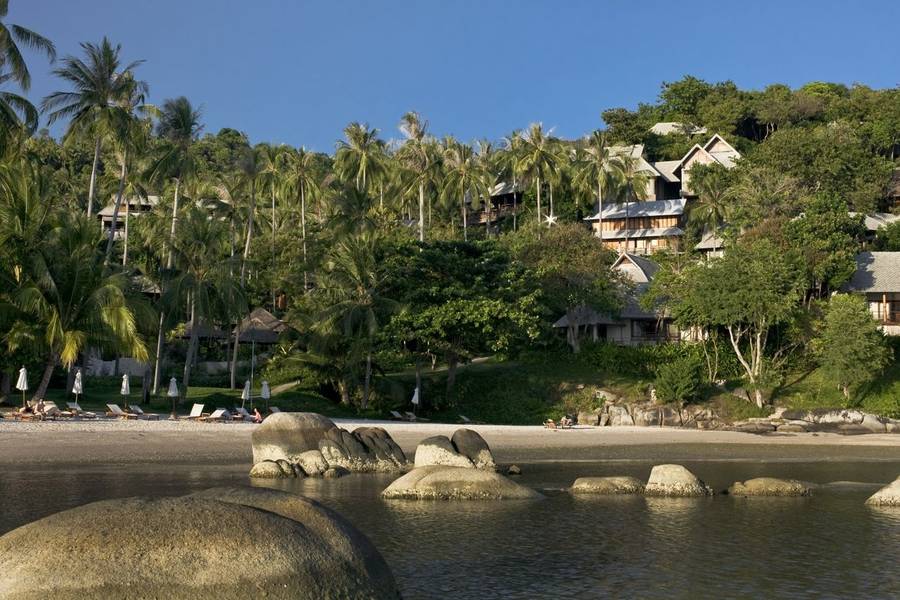 Embracing Change
The Embracing Change is the first of Kamalaya's wellness programs that focus on exploring your inner self and emotional disposition. The program concentrates on exploring your emotional habits and addressing current life situations with effective tools to restore emotional balance.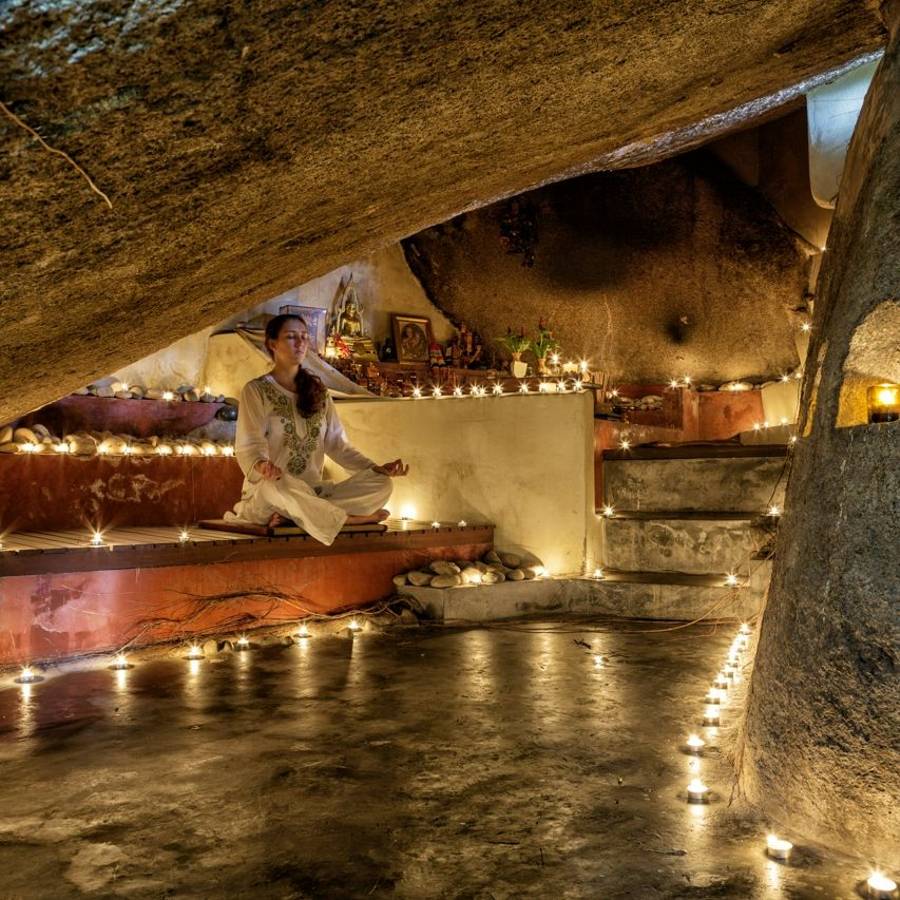 I chose the 5 Day Emotional Change program spread across a 7-night stay to allow me to take my time with the program inclusions and to enjoy the group classes and facilities. I decided to take part in this program to address some behavioural patterns that did not serve me anymore. I wanted to grow emotionally, create boundaries from my work and more space for me-time, as well as addressing my short temper. Self-care is something I am very passionate about and the reason I created our Strong, Healthy Women campaign however like many of us, I still struggle to priortise this in my day to day life.
As always, my program begins with a wellness consultation and body bio-impedance analysis — as a regular guest, this is a great snapshot of my health and progress over time. I am pleased with an improvement in my overall health in my prior year due to a focus on my nutrition and fitness in this period. 
Naturopath Emily walks me through the program and discussed my preferences to ensure my program is exactly what I need. She advises I consider 'what I need at this moment' as I navigate through my stay and we discuss my goal to enjoy some fiction reading for pleasure, pool time and trying to switch into relaxation mode to combat stress. 
My program also includes several treatments: Vital Oil massage, Indian head massage, Traditional Asian hand and foot massages, and I add the Signature treatment: three treasures which include Reiki plus heated crystals.
I also have two sessions of Traditional Chinese medicine (TCM) and three Embracing Change mentoring sessions with Dr. Shilpa. I approach these sessions with some reluctance, however, I am put at ease quickly as we discuss a range of approaches we could use. Also, Dr. Shilpa ever so gently asks a range of questions about the way I live and work. 
We discuss how in times of chronic stress and through many learned behaviours, the body is in a constant state of physiological arousal over perceived threats that are numerous and not life-threatening, as well as the body's relaxation response doesn't always have time to kick in before the next stressor hits. These can lead to decreased immunity and an increase in negative emotional consequences like anxiety and burnout, all those surging stress hormones can take a toll on the body. 
The relaxation response then is necessary to help counteract the toxic effects of chronic stress by slowing breathing rate, relaxing muscles, and reducing blood pressure, and I am reminded that taking care of myself should be my first and most important priority.
I spend a lot of time reading (in fact, I can get through 3 books), my team look after the business and I focus on what I need and what I can simply let go, my mantra for the week.
Who is it for
Suitable for anyone seeking support for life-changing and life challenging situations of any kind, as well as for targeting behaviours, relationship issues, work-related difficulties, anxiety or grief. The Embracing Change program will help enhance your emotional well-being and life fulfilment and you don't need to be going through a traumatic situation to benefit, many guests can benefit from this as a form of personal development.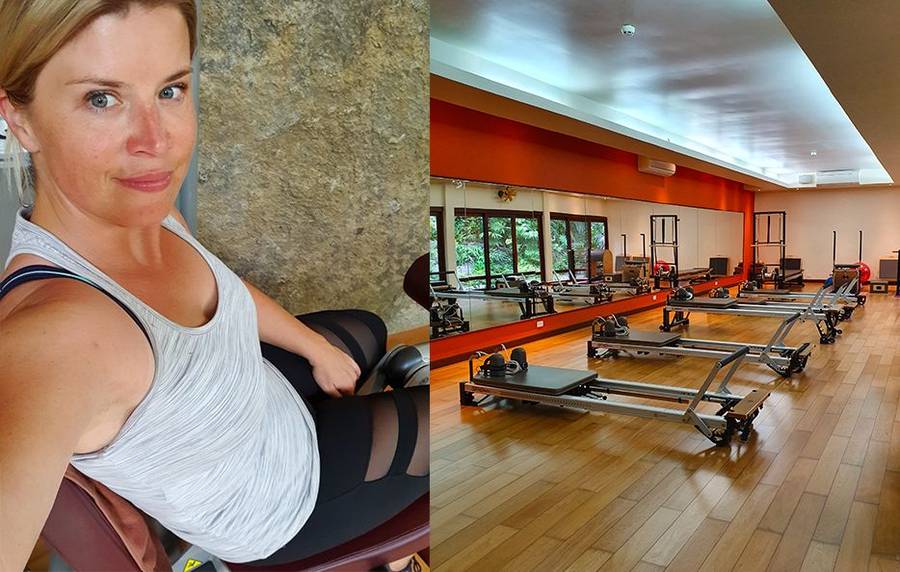 Feeling inspired? Talk to our specialists on 0203 397 8891 or contact us here to discuss tailor-making your Kamalaya holiday. 
Improvements to the Facilities
There have been several improvements over the years including a new accommodation wing as well as an upgraded and larger fitness centre which was completed just a few years ago. Since last year, there is a newly built Pilates Reformer studio and a new fitness studio for circuit training and PT sessions. There is also the new and very popular Structural Revival program, which is created to realign the body, reduce tensions, rehabilitate injuries and re-establish highest levels of function and vitality.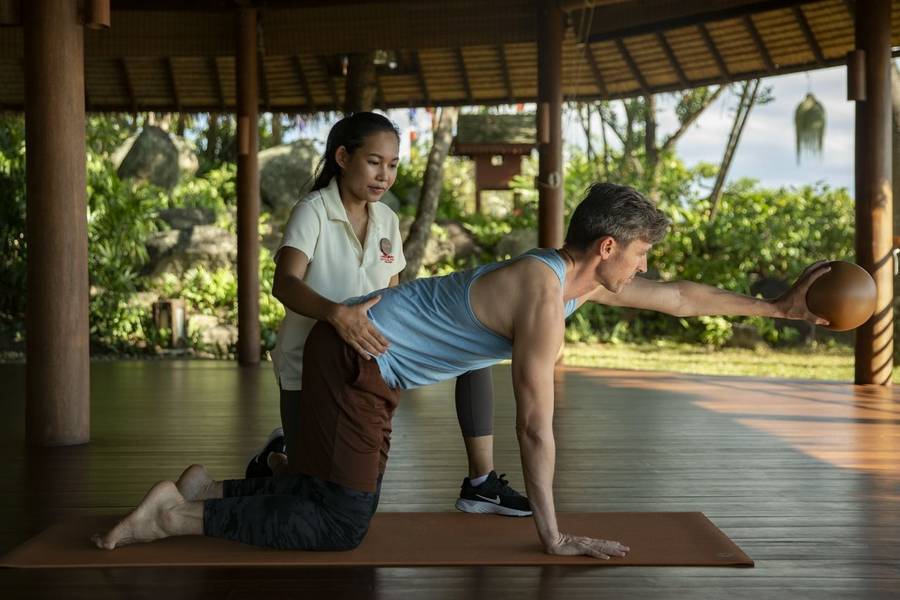 The wellness programmes offered are:
Set date retreats
Yin & Yang Yoga Immersion
18th – 22nd April 2019
8th – 12th August 2019
12th – 16th December 2019
Finding Emotional Balance & Freedom Retreat
9th – 15th May 2019
17th – 23rd October 2019
Awakening your essential self with Karina Stewart
24 August - 1 September 2019
And a new program coming soon – watch this space!
My top tips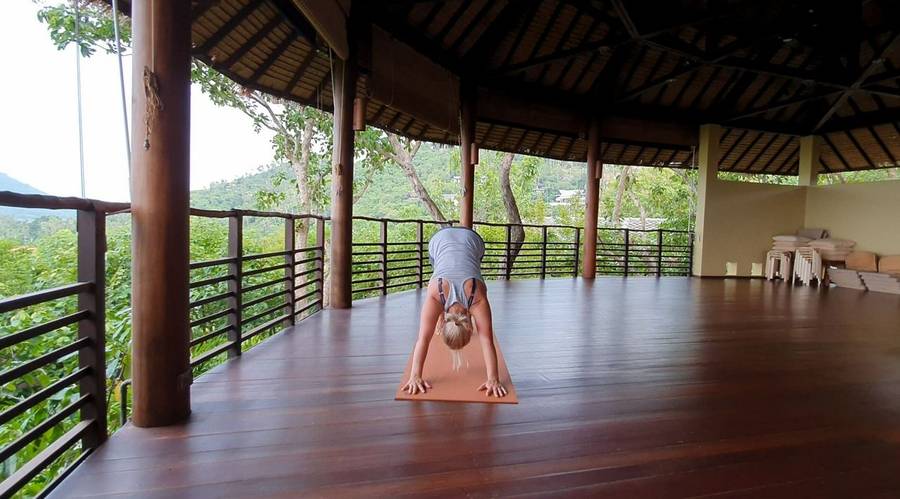 Plan to stay 5 or 7 nights at a minimum and consider spreading a shorter program over a longer stay. For example, the 7 Day Embracing Change program over 7-10 nights so you have time to enjoy the facilities, take part in the daily schedule of activities and meet with the visiting practitioners if you choose to do so.
Take part in the boat trip if offered during your stay.
Offers
Guests visiting for the first time receive one night complimentary when staying minimum of 7 while return guests receive two complimentary nights for bookings before 20th December 2019.
All guests of Health and Fitness Travel receive a bonus complimentary inclusions when booking a minimum 7-day wellness program.
How to Book
To request a quote or for more information visit our Kamalaya page.
Talk to one of our Travel Specialists on 0203 397 8891 or contact us here to discuss tailor-making your perfect wellness holiday.
Fact Box
Best time of the year to go: The best time to head to Thailand is between December and April when the weather is warm but dry, however you can visit all year round.
Months to book in advance: December and January
No. of Rooms: 76
Check-in/check-out: 2pm/12pm 
Wi-Fi: Yes
Children: Yes, but very few.
Reception/Room Service: 24 hours
Alcohol: Available
Nearest Airport: Koh Samui
Address: 3 102/9 Moo 3, Laem Set Road, Na-Muang Koh Samui, Suratthani 84140 Thailand