Shanti Maurice: My health & fitness holiday getaway
25 September 2017

25 September 2017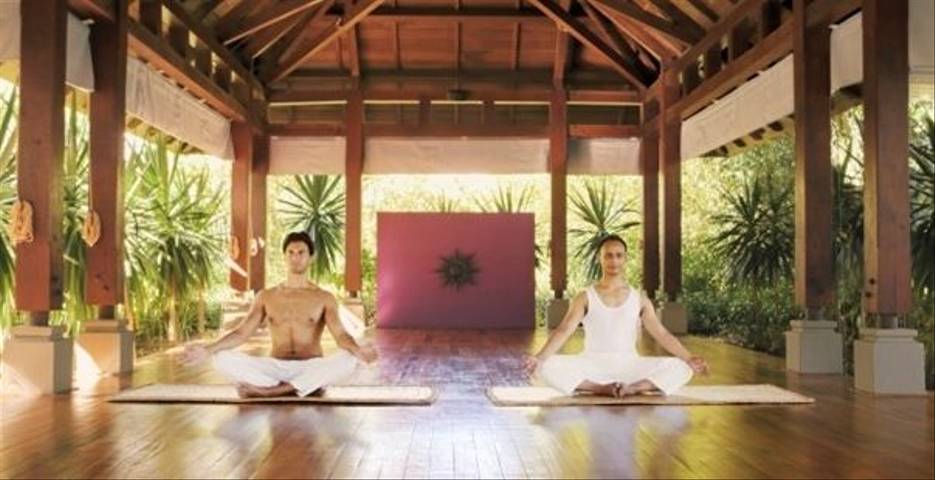 Located in the untouched south of Mauritius, set in a tranquil bay on a curving lagoon of white sand Shanti Maurice is the ideal holiday destination to rejuvenate mind, body and soul. With a choice of many other luxury resorts in Mauritius, I considered myself lucky to have found this gem of a place.
Upon arrival prepare for a personalised wellness consultation, as well as a fitness consultation and training session. These consultations represent the start of the journey to greater health and fitness.  The resort boasts a first class spa, which is a world apart - a beautiful haven of tranquillity. It offers lessons in yoga, meditation and pranayama amongst others accompanied by relaxing treatments, including facials, body scrubs, and detoxifying massages.
A wellness and fitness consultation welcomes you, followed by tennis, yoga, meditation and lots of fabulous spa treatments at this beautiful chic retreat. There is also a daily scheduled health and fitness program with lots of activities to include, yoga, Pilates, cooking classes, morning powerwalks, water-sports, snorkelling, tennis and exercise classes. You can be as busy or as quiet as you want to.
For those who get easily bored by fly and flop holidays,  there are plenty of health and fitness activities to quench your thirst for adventure, such as kayaking, windsurfing, snorkelling and deep sea diving. If you'd prefer a land workout there is tennis, golf, circuits, legs & bum classes and early morning power walks on offer.
I chose the Shanti Physique seven day program which specified it will let you tone muscles, cleanse out toxins, calm your mind and restore an overstressed body, leaving you rejuvenated and revitalised. It did exactly that and more, I felt so energised and fitter on my departure from all the wonderful spa therapies, the activities and various exercise classes. I even tried the wonderful cookery lessons which helped inspire me to try some healthier dishes back home.
Shanti really is a cut above the rest is terms of hospitality and attention to detail. The staff are helpful and go out of their way to accommodate your every request. You may even catch management making its rounds through the resort, greeting customers and making sure everything is running smoothly and up to the standards of a 5 star resort.
The restaurant is beautifully located over looking the beach and offers a delicious array of ethnic cuisine. There is no buffet, not even at breakfast, instead freshly prepared food can be ordered from an a la carte menu. The resorts values on well-being and healthy lifestyle translate into their dishes, which are tasty, yet healthy and wholesome.
The location of the resort is refreshing. The beach is beautiful and the water warm is crystal clear. With no other hotels in sight it is a true escape from civilisation and the stress of everyday life. At times I found myself to be the only one on the beach, which added to the serenity of the setting.
The relaxation and recharge gained from a week at Shanti Maurice makes considering a non-yoga, non-spa and sport holiday almost impossible now. Great food, fabulous ambience, revitalizing activities and sunsets on the beach instil the desire to stow away somewhere and never go home.
View all our programs at Shanti Maurice
Talk to one of our Travel Specialists on 0203 397 8891 or contact us here to discuss tailor-making your perfect wellness holiday.