The Best Active Holidays for Running
11 January 2016

11 January 2016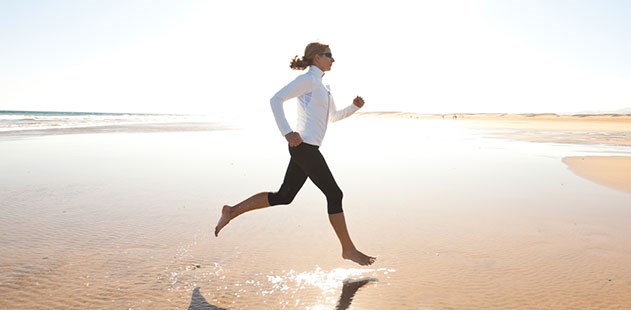 Going on holiday is no excuse to leave your running shoes behind, with our active holidays offering a change of scenery and culture, whilst improving your health and fitness. Whether you're an athlete, or just looking to keep up with your running routine, make the most of the opportunity to explore your beautiful surroundings by foot. From scenic coastline trails in Portugal to sprinting up mountain paths in St Lucia, we have tracked down stunning running trails from our fitness holidays in luxury destinations worldwide. So, take your pick, don't forget to pack your trainers and run towards your dream running holiday.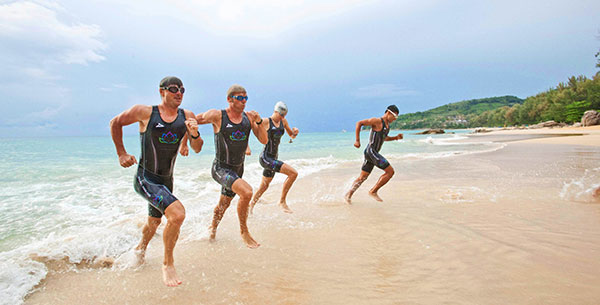 Challenge yourself with Triathlon at Thanyapura

Set in 23-hectare grounds, surrounded by mountains and expansive forest, this wellness retreat attracts sports, fitness and health enthusiasts in search of top-notch sports holidays from all over the globe. For the triathletes among us, Thanyapura offers a specialist programme for all levels featuring expert coaching in running, swimming and cycling. Train your legs with a variety of terrains; from the athletic track and fitness centre, to the surrounding forest and mountains. At the end of your day, restore your muscles with a specialised sports massage or spa treatment, so you can relax at night and train to your maximum during the day.

More information: View Thanyapura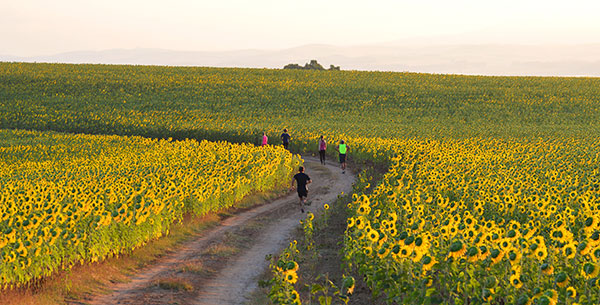 Go wild running at Wildfitness Spain

A back to nature bootcamp holiday, this secluded Spanish estate is surrounded by a beautifully rustic backdrop of olive trees, wheat fields and sunflowers. Go exploring on a solo run, or join the wild running group on trails that cross the rolling Spanish fields surrounding the property. Combine your daily run with a variety of activities, to ensure that you see and feel a change in your body. Finish your day with an organic dinner made fresh from the produce of the local farmers, while watching the sunset over the country fields.

More information: View Wildfitness Spain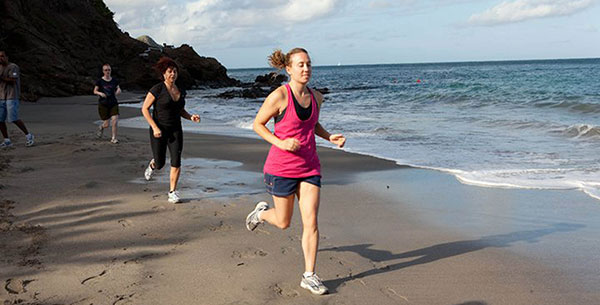 Work up a sweat on a beach run at The BodyHoliday

A fantastic getaway for running enthusiasts, this healthy holiday on the Caribbean island of St Lucia offers all the luxuries of an all-inclusive holiday. Take in the sunrise on your morning beach run, or join the running club for a choice of more challenging routes, including a 7.2km (4.5mile) run to Pigeon Island and a slightly steeper 6.4km (4 mile) journey, all providing stunning views of the island. Combine your running routine with some quality down time as you choose from a range of recovery options, including reviving spa treatments and restorative group classes, such as yoga and stretching.

More information: View The BodyHoliday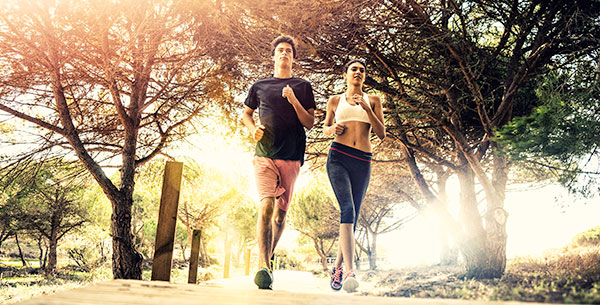 Explore on a morning run at Epic Sana

Fire up your fitness on a healthy holiday set upon Portugal's stunning Algarve coastline. Choosing from a wide variety of personalised workouts and spa treatments on one of our exclusive Fusion Fitness holidays, experience the freedom of tailoring your healthy holiday to suit your interests and goals. Runners can include a variety of beach, cardio and off trail runs into the daily programme and receive guidance from personal trainers to push their fitness to new limits. Make use of the 1-on-1 training time to be shown some of Portugal's best off trail running tracks along the stunning cliff faces and forest dense coastline.

More information: View Epic Sana
Talk to one of our Travel Specialists on 0203 397 8891 or contact us here to discuss tailor-making your perfect active holiday.