The Best Ayurveda Detox Holidays in India
13 April 2015

13 April 2015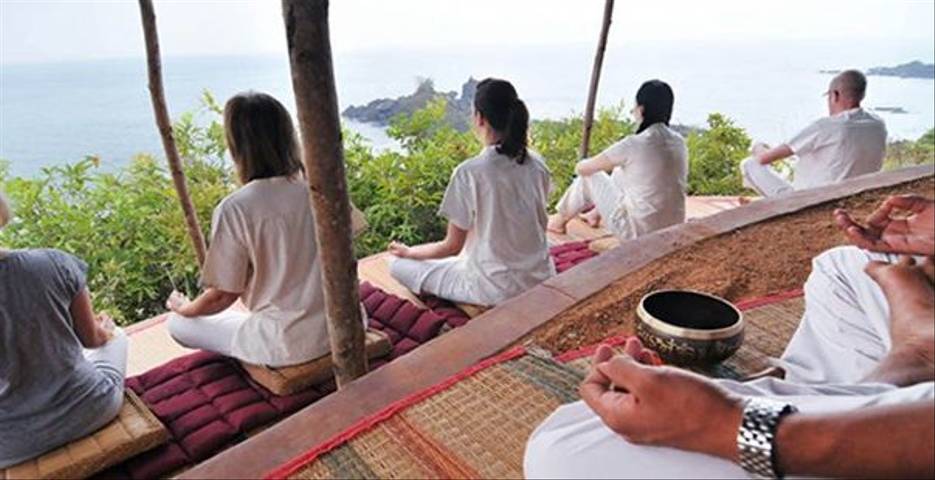 Enhance your well-being on a detox holiday with detoxifying Ayurvedic therapies and personalised yoga sessions within the serene beauty of the Himalayas, or feel the benefits of daily Ayurvedic treatments and healthy cuisine by the sandy shores of Gokarna on India's West coast. With an inspiring approach to maintaining your well-being, return home from your Ayurveda holiday revived and rejuvenated, having experienced one of the oldest and most respected forms of healthcare.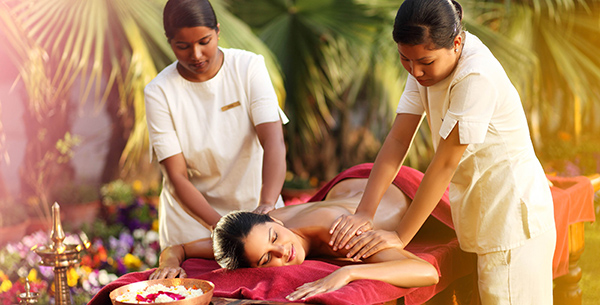 Unwind with an Ayurvedic massage at Ananda Rejuvenation

Delve into the lush surroundings of the Himalayas and seek to re-balance your mind, body and spirit with this personalised, luxury Ayurveda health retreat. Begin your detox journey with a wellness consultation, followed by continual Ayurvedic wellness assessments throughout your stay, to check on-going progress with doctors and spa consultants. Ideal for a healing yoga retreat, unwind with detoxifying Ayurvedic experiences and private yoga and meditation sessions, such as Pranayama and yoga nidra to enhance your well-being. Revive with detoxifying Ayurveda experiences at the luxury spa and enhance your lifestyle with educational wellness lectures and workshops.


More information: View Ananda Rejuvenation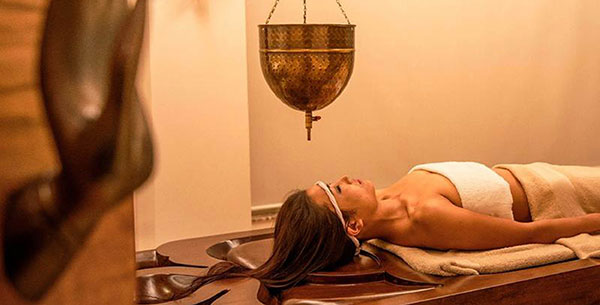 Ayurvedic healing at Atmantan Ayurveda

Escape to the picturesque region of Hadashi in northern India. Surrounded by the magnificent Sahyadri mountains and overlooking the tranquil Mulshi lake, Atmantan Wellness Resort is an ideal destination for a revitalising luxury spa holiday. Initial and follow-up individual wellness consultations, postural assessment and body composition analysis are utilised to create a bespoke ayurvedic programme suited to your needs. Purify with ayurvedic steam baths, heal with prescribed therapies and restore inner balance through yoga and meditation. You will also be encouraged to relax with daily massages, including aromatherapy and abhyanga, ensuring you are nourished, enriched and transformed following your stay.  


More information: View Atmantan Ayurveda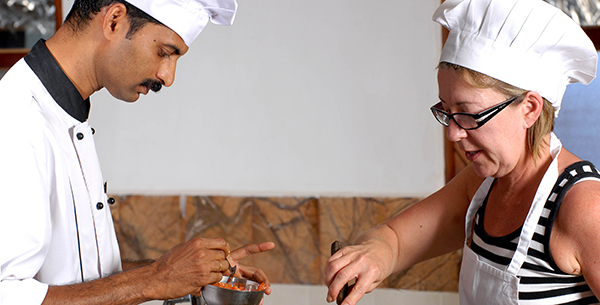 Join a vegetarian cooking class at  Shreyas Ayurvedic Rejuvenation

Break away from the stresses of modern day life and unwind in the tranquillity of this relaxing Ayurveda detox retreat, set amongst lush greenery of the Indian countryside. Ideal for a holistic health retreat, boost your bodies' health and well-being with personalised Ayurvedic therapies and enrich your mind and spirit with private meditation and yoga classes. Learn a healthier lifestyle with Ayurvedic wellness consultations and sessions on integrating yoga and healthy vegetarian cooking into your daily life, whilst healing your soul with time spent in nature tending the organic gardens and community excursions to a nearby school or orphanage.


More information: View Shreyas Ayurvedic Rejuvenation


Unwind with the luxury treatments at SwaSwara Ayurveda

Set amongst the serene countryside of Gokarna, just a stone's throw away from the calming shores of Om beach; discover the healing powers of an Ayurveda detox holiday at this luxury wellness retreat. Ideal for a detox holiday, benefit from the healing and soothing effects of daily Ayurveda treatments, together with personalised daily consultations and counselling with a Doctor. Perfect for a singles holiday, improve your well-being with daily group yoga sessions, and explore spirituality with group meditation classes. Re-kindle your love of the outdoors with a boat cruise, complimentary nature walks and a visit to the peaceful Gokarna temple.


More information: View SwaSwara Ayurveda
Talk to one of our Travel Specialists on 0203 397 8891 or contact us here to discuss tailor-making your perfect Ayurveda spa and wellness holiday.