The Best Singles Holidays by the Beach
28 April 2016

28 April 2016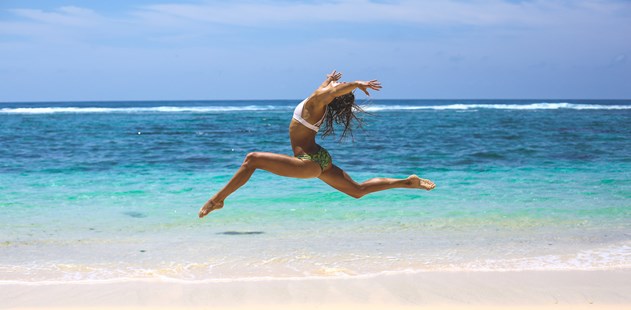 White sands, crystal blue waters, a myriad of activities and the freedom to decide just how you spend your time equates to the ultimate solo holiday by the beach. No longer the sole reserve of singletons, singles holiday offer the opportunity to focus on your individual wellness goals and the chance to try activities not enjoyed by your usual holiday companions. Reconnect with yourself against the backdrop of spectacular ocean views as you swim with colourful marine life off the coast of Bali, feel the sand between your toes in Greece or try ocean stand-up paddle boarding in Thailand. Meet other like-minded solo travellers, make new connections and use the supportive atmosphere to push yourself in group fitness classes. Take some 'me time' to unwind with invigorating ocean inspired spa treatments that will leave you refreshed and ready for the return to real life.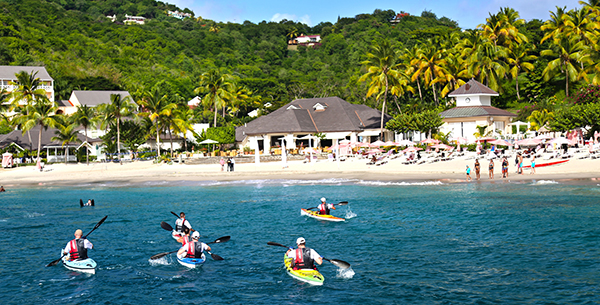 Ocean kayak across the crystal blue waters of St Lucia at The BodyHoliday

Located on a magnificent white crescent beach in the Caribbean, this wellness paradise offers a host of activities for a fun-filled singles holiday by the beach. With a loyal following of single travellers throughout the year and September offering a dedicate month for solos, join other singles in thrilling water sports including river rapids, tubing, kayaking and windsurfing. Slow things down and explore the crystal waters on a snorkel trip or take a private sunset cruise. Socialise as you join in with group classes, from yoga to spinning, or take some time to yourself on a beach spa holiday holiday and rejuvenate with daily spa treatments. 

More information: View The BodyHoliday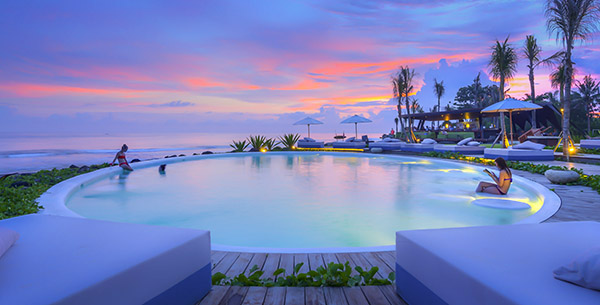 Unwind besides the Bali tide at Komune Resort

Set on a secluded volcanic beach on the east coast of Bali, this stunning coastal retreat is a sanctuary for solo travellers looking to indulge their love of the ocean on a water sports holiday by the beach. Snorkel in sparkling blue waters or explore the famous Keramas reef on a scuba diving expedition. Meet other like-minded singles on a hike though the lush landscape or reconnect with yourself and listen to the waves with outdoor yoga. After an exhilarating morning of surfing, refresh with an organic cold pressed juice before unwinding with a luxurious Balinese massage. 

More information: View Komune Resort & Beach Club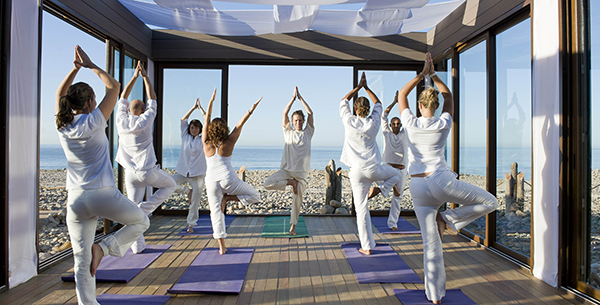 Practice your sun salutation in the beachfront yoga pavillion at Paradis Plage

With an average of 340 days of sunshine a year, escape to the exotic coastline of Morocco and reconnect with yourself. Soak up the sun as you surf the waves and meet other solo travellers during an energetic game of beach volleyball. Listen to the ocean on a singles yoga holiday by the beach as you move through asanas in the beachfront yoga pavilion and learn from dedicated yogi instructors. Enjoy the freedom that travelling solo provides and choose from an array of water sports on offer, from stand-up paddle boarding to kayaking, before indulging with a local Agadir pebble massage. 

More information: View Paradis Plage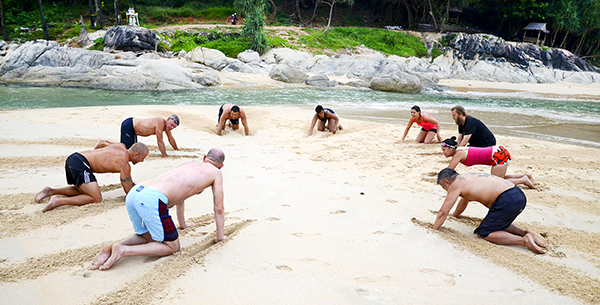 Boost your fitness with beach bootcamp workouts at Phuket Cleanse

Located a stone's throw from three beautiful beaches, re-boot your well-being on this active detox singles holiday on Thailand's stunning Phuket island. Push your limits alongside other solo travellers with group fitness classes including beach bootcamp workouts and TRX training, before sweating out further toxins with hot yoga. Cleanse on every level on a singles detox holiday as you nourish your body with raw vegan recovery drinks and daily natural supplements, then centre your mind with meditation and energy rejuvenation sessions. Learn how to prepare delicious raw food during group cooking classes before enjoying your creations with fellow solo travellers.

More information: View Phuket Cleanse Detox & Fitness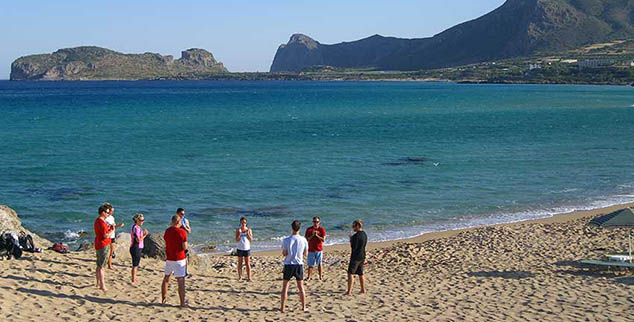 Get to know fellow solo travellers during group fitness activities by the beach at Wildfitness Crete

Return to nature on the Greek island of Crete and breathe in the fresh ocean and mountain air on a singles fitness holiday by the beach which will bring a glow to your cheeks and smile to your face. Designed to take your fitness to the next level, join other solo travellers as you challenge yourself with a mini beach triathlon, swing kettlebells in the meadow and box on the high terraces of the mountain peaks. Return to the retreat for a delicious wild meal formed of organic, local produce over which you can swap war stories with your fellow singles. 

More information: View Wildfitness Crete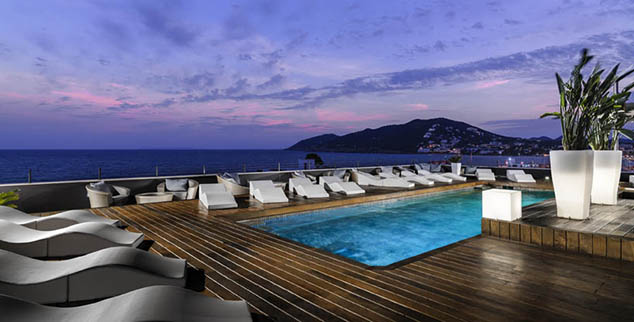 Enjoy a luxurious holiday overlooking coastline views of Ibiza 38 Degrees North

Home to some of the most beautiful beaches in Europe, boost your fitness on a singles holiday by the beach on the stunning island of Ibiza. Travelling solo no longer means travelling alone on a group singles retreat; providing you with a ready-made group of new friends. Soak up the sun and get your sweat on alongside fellow fitness fans with beach circuits or work on strengthening your core as take to the ocean with stand-up paddle board yoga. Head to the roof top bar to mingle with other singles or take some time to treat yourself with a luxurious afternoon in the Revival Spa. 

More information: View 38 Degrees North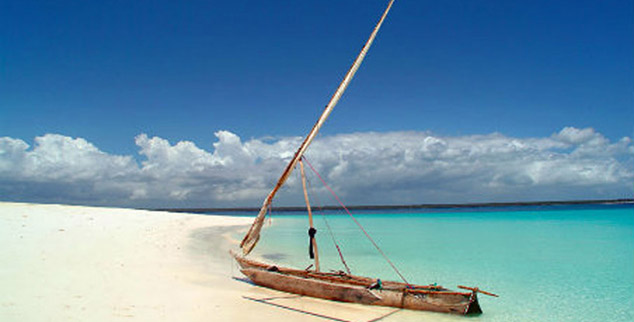 Revive your well-being besides the fine white sands and crystal blue waters at Wildfitness Zanzibar

Travel solo to tropical forests, white sands and aquamarine waters at this luxury beach retreat in Chwaka Bay, Tanzania. Challenge yourself with wild running and boxing on a single bootcamp holiday centred on returning to the beauty of wild nature. Get to know other solo travellers on a nutrition workshop or organise a group trip into the lush mangrove forest, home to the endangered Red Columbus Monkey. After a busy day, sit out on your private balcony and watch the sun set over the waters for a sense of complete wellness. 

More information: View Wildfitness Zanzibar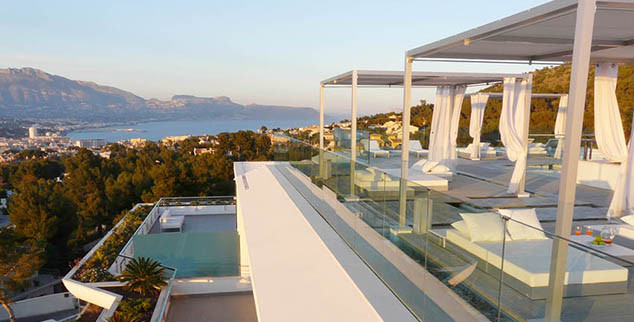 Find tranquility within the luxurious surroundings at SHA Wellness Clinic

Coastline views of the Spanish L'Alfas de Pi beach provide a relaxing setting for a singles holiday in Europe at this solo friendly wellness retreat, ideal for single travellers looking to recharge and renew. With tailored wellness programmes to help combat insomnia, stress, weight loss, smoking and more, there is a well-being solution for every individual. Balance body and soul with complimentary group classes alongside likeminded singles, including outdoor yoga, Tai Chi and healthy cooking lectures. Enjoy a delicious macrobiotic meal before taking a stroll along the beach and returning to re-centre in the Zen garden. 

More information: View SHA Wellness Clinic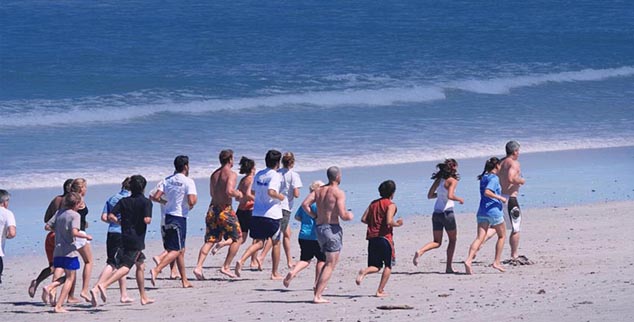 Transform your body with group fitness activities on the beach at The Body Camp

Enhance your sense of wellness in body, mind and soul and experience a full body transformation as you travel solo to the breath-taking beaches of Ibiza. A full body reading will ensure you achieve your goals on a singles weight loss holiday while a full morning of fitness classes including dance, beach running and boxing will have you sweating in no time. Bond with other single travellers with team games on the sand and then take the time to focus inwards with daily yoga classes. Learn how to sustain weight loss with mindfulness coaching and healthy cooking classes to return home prepared and inspired. 

More information: View The Body Camp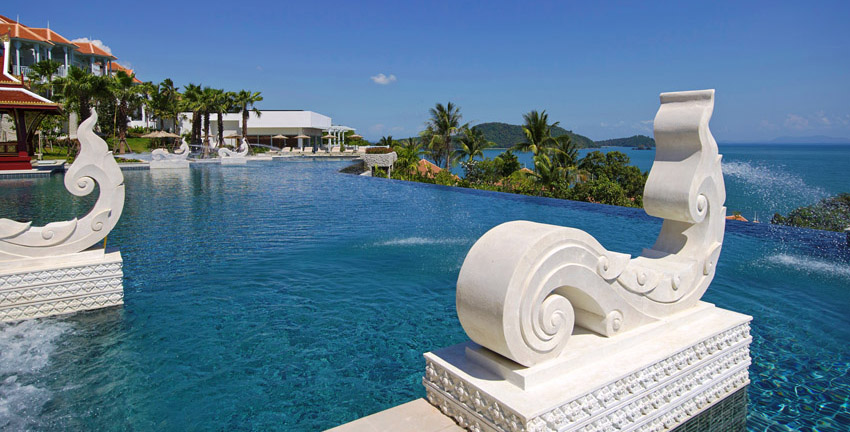 Take in the breathtaking scenery while relaxing at Amatara Resort & Wellness

Treat yourself to the gift of a solo holiday on the stunning Thailand island of Phuket and restore your sense of well-being in body, mind and soul. Boasting a private beach, join other singles for a session of stand-up paddle boarding that will push your core to the max, before exploring the breath-taking coastline by kayak. Take time to pamper yourself on a singles spa holiday as you rejuvenate on every level with holistic wellness treatments. Continue to release tension and still your mind with a group yoga or Tai Chi class or take things up a gear with a fitness boosting group TRX class.

More information: View Amatara Resort & Wellness
Talk to one of our Travel Specialists on 0203 397 8891 or contact us here to discuss tailor-making your perfect singles holiday.