The Best Surfing Honeymoon Destinations
17 July 2017

17 July 2017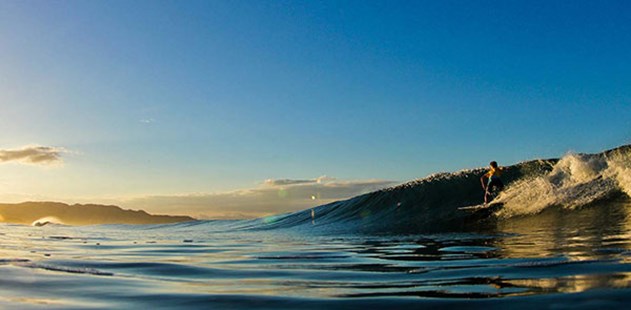 If you're looking for a healthy honeymoon destination to boost your fitness levels and tone up amid the excitement of newly-wedded bliss, hit up the waves and learn to surf on holiday as a couple in destinations from Morocco to Costa Rica. A fun-filled way to tone up and lose weight together, burn as many as 400 calories in an hour on the water, whilst simultaneously improving your balance, co-ordination and body strength for a fitness holiday with a difference.
Whether you're both budding beginners or experts on the water, get the most out of the waves with the help of qualified instructors who will teach you everything you need to know for a blissful honeymoon on the ocean. After a day spent riding the waves, keep active with a variety of sports and fitness classes, or stop off for a romantic spa evening and indulge together in luxury treatments for a relaxing couples spa experience.
So dig out those board shorts and ready the sun cream, with our best surfing honeymoon destinations for a rejuvenating healthy getaway with your new partner.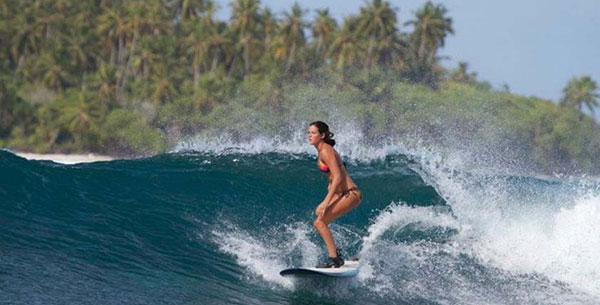 What could be more ideal than just you, your surf board and your partner learning to ride the waves each day amid the beautiful views of the Indian Ocean. Make your first splash as a couple in dazzling blue waters on a new surf programme working with 'luxury surf pioneers' Tropicsurf, teaching you both how best to experience an adrenaline rush. If you want to take a break from your surfing experience, you can choose to take part in complimentary yoga classes on a healthy honeymoon including meditation and calming pranayama breathing sessions.

More information: View Maalifushi by COMO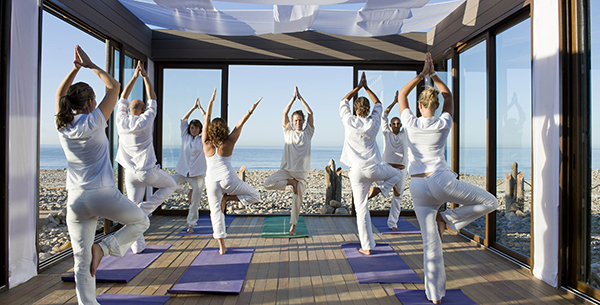 Start your newlywed bliss in style by flying to southern Morocco, an idyllic destination for a surfing honeymoon escape, away from the hustle and bustle of the usual tourist crowds. A dream destination for a yoga and beach holiday, start your couple debut by combining surfing with yoga as you make the most of your surroundings with sunrise and sunset yoga classes. With a variety of complimentary fitness classes, you can begin married life with a refreshing healthy mindset by participating activities from beach running to body combat and body pump to Pilates.

More information: View Paradis Plage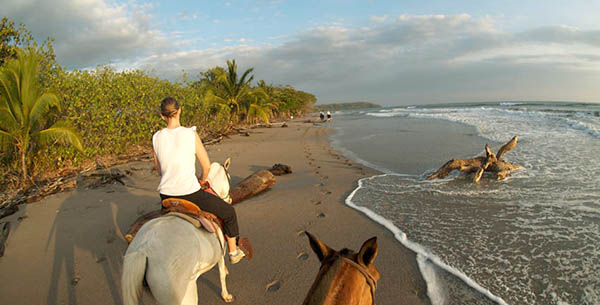 Explore the Costa Rican coastline immersed in newly-wedded bliss on a surfing honeymoon where you can both ride the tropical waves whilst also enhancing your well-being. Enjoy six private surfing lessons with expert local instructors or take to the waves for some memorable alone time if you're both more confident in the water. Discover a variety of ways to keep active on your honeymoon by enjoying the wide range of other activities from snorkelling and zip lining to romantic horseback riding. For a balanced spa and sport holiday for couples, indulge yourselves in holistic treatments at the luxury spa including scrubs, wraps and facials.

More information: View Florblanca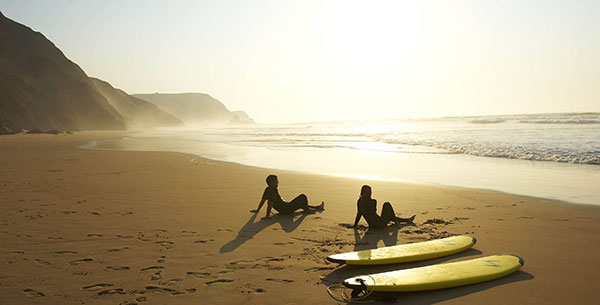 Take in the breath-taking views as a couple on one of the best surfing honeymoon destinations for an action-packed water sports holiday, where you can both admire the beach whilst soaking up the blissful sunshine. For an exciting surfing honeymoon, grab your boards and hit the surf or make the most of a range of other water sport opportunities, including scuba diving, sailing, kite surfing, windsurfing and kayaking. After a busy day in the water, head to the Finisiterra Spa for a spot of pampering and revitalise your bodies in a Pilates or yoga class, to create unforgettable memories with your new partner.

More information: View Martinhal Luxury Beach Resort
Talk to one of our Travel Specialists on 0203 397 8891 or contact us here to discuss tailor-making your perfect surfing holiday on your honeymoon.