The Best Wellness Spa Weekends Away with the Girls
16 April 2018

16 April 2018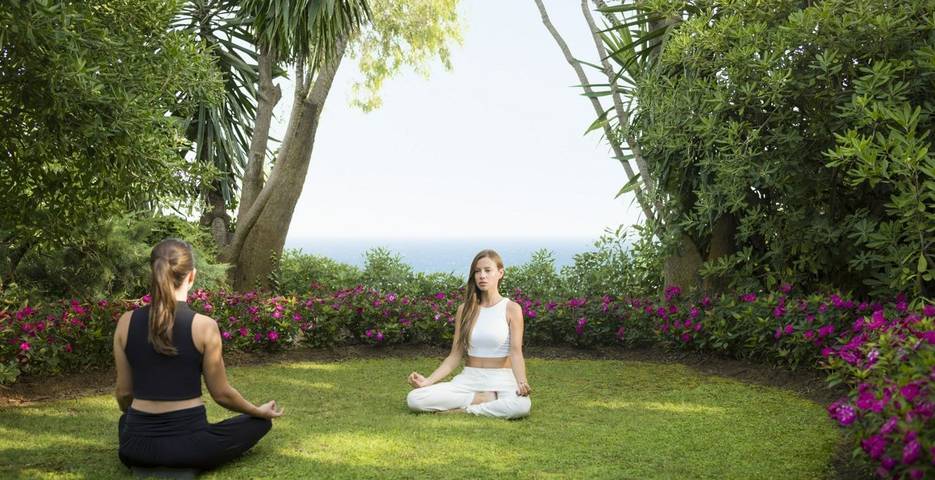 Grab your soul sisters and shake up your weekend with a girls trip to a luxurious spa escape to reset, recharge and reconnect with your best friends. We've gathered the best short-haul healthy holiday destinations to tempt even your busiest gal-pals into a short stress busting vaycay. Boost your fitness during heart-pumping fitness classes before indulging in various spa treatments at one of our handpicked wellness getaways. Together with your best friends, experience the benefits of a wellness getaway and return home with a vibrant holiday glow and memories that will surely be one for the books!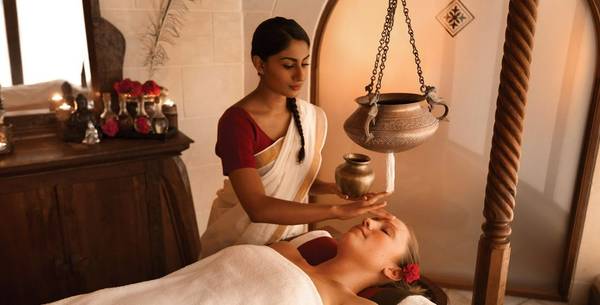 Ayurvedic treatment at Kempinski San Lawrenz Spa

Nestled on the northern tip of the Maltese island of Gozo, Kempinski San Lawrenz boasts an enchanting scenery of rural country side. This luxury health resort is equipped with all the right tools to help you and your girls recharge and reset. Choose from an array of relaxing spa treatments before an inspiring yoga and meditation session or hop on the shuttle bus to explore the nearby beaches. Ideal for a much needed de-stress break, this blissful spa sanctuary is the escape that you and your bffs might just be looking for.
More information: View: Kempinski San Lawrenz
Outdoor yoga session at Forte Village


A charming haven for a luxury spa break located on the sun-kissed island of Sardinia, this wellness retreat is an all-round favourite. With our exclusive BodyBreak programme, create your own personal schedule, choosing from both fitness and wellness activities that include cardio, strength and sport classes, as well as renewing spa treatments and mindful practices. Boost your metabolism with circuit training and motivate your girls to push through an intense kettlebell workout session. Refuel with a delectable healthy fare and cap off your day with a relaxing deep-tissue massage.
More information: View: Forte Village
Vichy Shower at Palacio Estoril


Boasting elegant designs and luxurious facilities, Palacio Estoril unites fitness and wellness with a touch of elegance and class. Our innovative BodyBreak programme allows you to experience an array of different activities, all designed to wake up the body and calm the mind. Their sports and fitness classes will help you to build strong, lean muscles whilst mind and body programmes aim to eliminate stress. Round off your break with a selection of post-workout massages that release tension and soothe sore muscles. This dynamic wellness getaway will give you an energising fitness kick and refreshes both body and mind.
More information: View: Palacio Estoril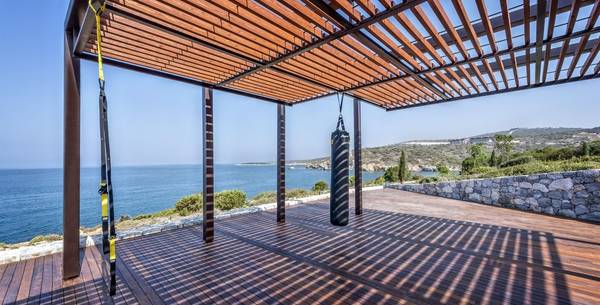 Yoga pavilion at Six Senses Kaplankaya


Swap your usual gym for a wellness-boosting weekend yoga holiday, surrounded by the enchanting grounds of Six Senses Kaplankaya. Enjoy a wide range of mindful activities from workshops and daily breathing exercises to sunrise yoga and beach meditation. Receive advice to take home from your wellness consultation and personal training to apply to your practice to enter a deeper state of relaxation and enlightenment. Awaken your senses with luxurious treatments at the spa centre as you wind down with massages, aromatherapy, reflexology and a Watsu session. Collect valuable yoga experience and unforgettable memories with your friends.
More information: View: Six Senses Kaplankaya


Beach fitness session at Marbella Club


Set on the coastal Golden Mile, Marbella Club is perfect for wellness seekers looking for a spa and sport holiday experience. Tone up with cardio, sport activities and strength sessions, from beach circuits and boxing to bike tours offering scenic views over the Mediterranean Sea. Experience serenity with meditation or kabat stretching and rebalance with a rich spa treatment of your choice. Our comprehensive BodyBreak programme will turn this weekend into a reviving break filled with relaxing and invigorating experiences for a truly blissful wellness escape.
More information: View: Marbella Club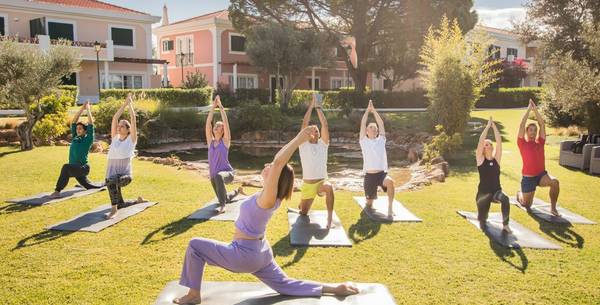 Yoga at Longevity Cegonha Country Club


Embrace the natural, tranquil ambience at Longevity Cegonha Country Club as you embark on a relaxing holiday to improve your health and wellness. Meet your fitness goals with power hiking, interval training and power circuits and find harmony with serene assisted stretching and Pilates sessions. Revitalise with a luxurious spa treatment of your choice—including fragrant body scrubs using fresh herbs and essential oils as well as rejuvenating facials for radiant, glowing skin. Personalised consultations, classes and treatments provide the optimal opportunity to restore well-being and agility and return with a stronger mind, body and friendship.
More information: View: Longevity Cegonha Country Club
Kayaking at Six Senses Duoro Valley

Discover the post-card worthy surroundings of rolling wine hills and charming villages, as you escape to Six Senses Douro Valley in Portugal for a quick and healthy reboot. After a wellness screening, move your body with cardio strength sessions, choosing from challenging strength and interval training, power walks and power plate sessions. Build the foundation for mindful living  at home as you practice yoga, Pilates or Tai Chi and feel refreshed after unwinding with a treatment from the tempting spa menu. Together with your girls, enjoy the outdoors on an adventure filled getaway while mountain biking or hiking and return home with a new-found sense of balance and ease.
More information: View: Six Senses Douro Valley
Talk to one of our Travel Specialists on 0203 397 8891 or contact us here to discuss tailor-making your perfect healthy break.
You might also like:
Oceano BodyBreak
D Maris BodyBreak
Lefay BodyBreak