Top 5 Singles Spa Holidays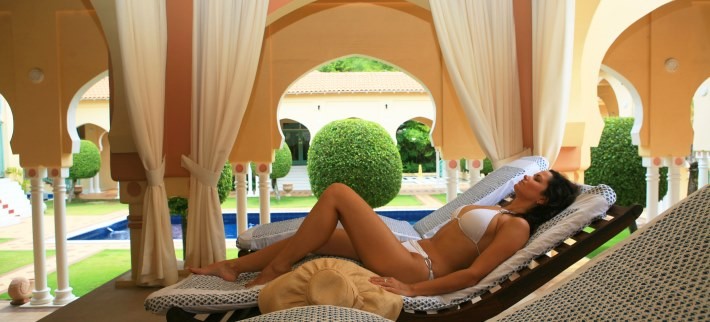 It may sound daunting heading abroad for a holiday on your own but singles holidays are becoming more popular through the opportunity to personalise your break to your own individual requirements; leaving you free to take things at your own pace. Our hand-picked singles spa holidays provide a great way to meet new people with the same passions and interests, whilst being able to fully unwind in an idyllic setting.
A singles spa holiday is far from a lacklustre holiday option. Not only are you able to enjoy an extensive range of spa treatments to fit your own agenda, there is also scope to indulge in numerous holistic activities by yourself or in a group, socialising with other solo travellers. This provides the perfect opportunity to spend quality time concentrating on your health and well-being. Treat yourself to a well-deserved pamper and learn how to manage the stresses of daily life.
Our singles spa holidays are carefully selected for their flexibility, meaning your getaway can be exactly what you want it to be. Relax in the spa, try Pilates or learn to de-stress with meditation. With destinations ranging from Thailand to St Lucia, your personalised spa holiday is guaranteed to help you unwind in stunning surroundings.
We take care of our single travellers and secure exclusive room rates with either a reduced or no single supplement. We also check our spa holidays are single friendly with features such as group classes, shared tables at dinner and fun excursions so you don't have to be alone.
Here is a round up of our top 5 destinations for a singles spa holiday, all offering a range of programmes that are designed specifically for single travellers. Enjoy a relaxing getaway where you can de-stress and leave with incredible memories.
Top 5 destinations for a singles spa holiday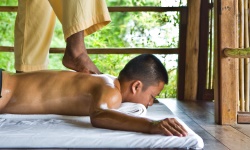 This award-winning holistic retreat in southern Koh Samui embraces traditional spa treatments and, with programmes from
detox breaks
to
yoga holidays
, creates an unparalleled wellness experience. An exclusive
Fusion Fitness holiday
at Kamalaya is the perfect option for a singles spa holiday, with personalised activities and treatments to cater to your individual needs, all taking place in a calming and tranquil atmosphere.
By combining Far East-inspired therapies with the latest modern advances, you can enjoy macrobiotic diets, massages and treatments on a uniquely tailored programme aimed at balancing your body and soul. Undergo comprehensive wellness and nutritional consultations and indulge in luxury massages, shiatsu, reiki and body wraps, all fitted to your own personal schedule away from the whims of a travel partner.
A
beach spa holiday
paradise, The BodyHoliday is the ultimate singles getaway in the Caribbean, with a personal service of spa treatments, therapies and activities. Boasting over 25 different
fitness classes
, from Tai Chi to Zumba, you can make your healthy holiday exactly how you want it. Enjoy the use of an 18-hole championship golf course close by, 3 swimming pools, PADI diving and tennis courts, or spend your time just soaking up the sun on Cariblue's Crescent shaped beach.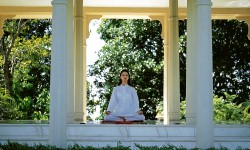 Set at the foothills of the Himalayas, Ananda is a secluded, spiritual retreat that offers an extensive range of traditional massage therapies and spa treatments in addition to daily wellness activities. Enjoy personalised treks to challenge you and one-to-one yoga and
meditation
classes, or if you feel like socialising with your fellow travellers, attend one of the many scheduled workshops and excursions and bond over shared interests.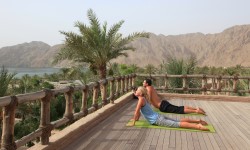 Zighy Bay is a spectacular resort and spa set in the Musandam Peninsula of Oman. Balancing Eastern and Western therapy techniques, it hosts a range of wellness programmes designed to de-stress and detox your body. Enjoy massages, hot stone therapy and acupressure, as well as
fitness training
with a personal trainer. If you want to travel abroad for a truly holistic and re-energising experience, then look no further than this inspiring healthy holiday destination.
Talk to one of our Travel Specialists on 0203 397 8891 or contact us here to discuss tailor-making your perfect healthy holiday
.