Top Yoga Retreats in Europe
21 March 2016

21 March 2016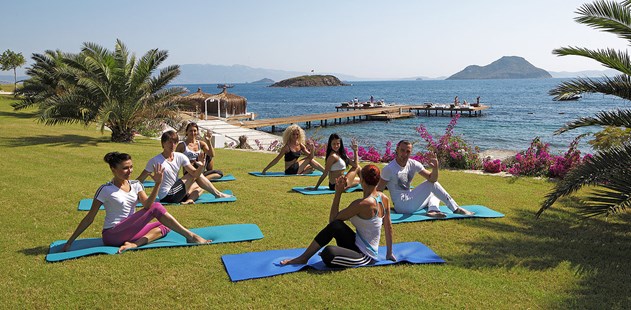 Skip the long haul flights and spend your extra holiday time re-balancing your zen on a yoga retreat in Europe as you swap air-miles for asanas. With a myriad of beautiful yoga escapes available merely a few hours away by plane, there has never been better time for yogis to holiday closer to home. Instead of spending precious hours of your healthy holiday in flight, depart for your European holiday in the morning and you could already be moving into downward dog by the afternoon.
Promote positive energy with Hatha yoga in Italy, tone your physique as you join fellow yogis in Ibiza or rebalance your chakras through deep breathing techniques in Greece. Supplement your yoga practise with meditation for greater mental clarity, indulge your senses with luxurious spa treatments and enjoy nutritious healthy meals for all-encompassing wellness.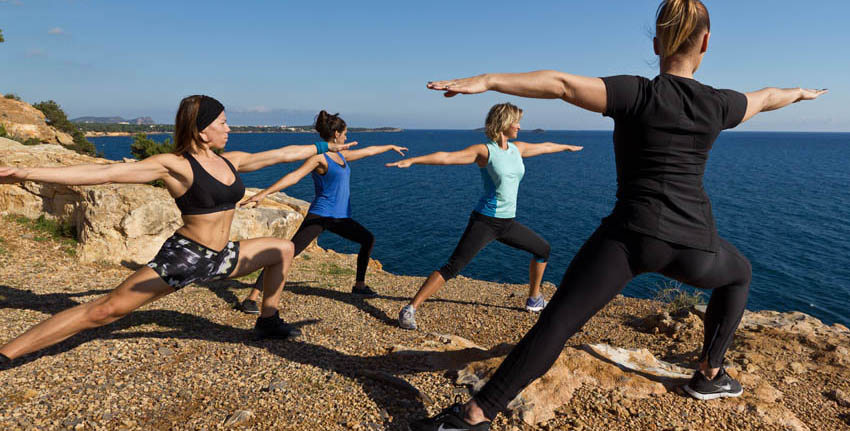 Practice yoga on the Ibiza coastline at 38 Degrees North

Head to the azure waters and sandy beaches of northern Ibiza for a yoga retreat that combines yoga or Pilates with the rising popularity of stand-up paddle boarding. Take what you have learnt during private yoga and Pilates session to the water during SUP yoga or Pilates sessions for a yoga and fitness retreat that makes the most of it's surroundings. Float on the azure waters of the Mediterranean in warrior pose and experience a deeper core workout as you adapt to the unstable nature of the floating board, whilst boosting your overall cardiovascular health as you paddle alongside Ibiza's coastlines. 

More information: View 38 Degrees North Ibiza SUP Pilates & SUP Yoga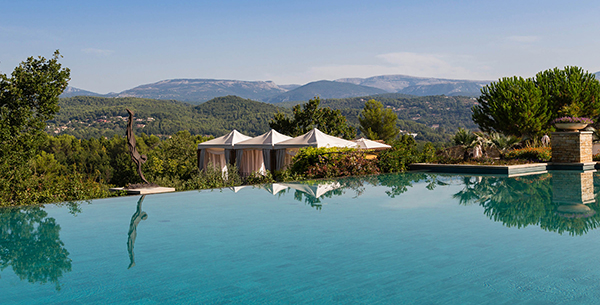 Enjoy a combination of yoga, Pilates and spa treatments at Terre Blanche

Set in a magnificent French countryside estate between the Eastern Provence and French Riviera, transform your well-being on a yoga and Pilates retreat which will tone your muscles and improve your posture. Build a strong core with daily yoga or Pilates sessions set in the stunning spa garden to restore your sense of wellness and boost your energy. Continue to revitalise with a range of luxury spa therapies, from a rejuvenating body scrub to a detoxifying lymphatic drainage massage. Devoted to physical and spiritual well-being, this peaceful yoga retreat will help you to re-balance and reconnect with your inner calm.

More information: View Terre Blanche Yoga, Pilates & Spa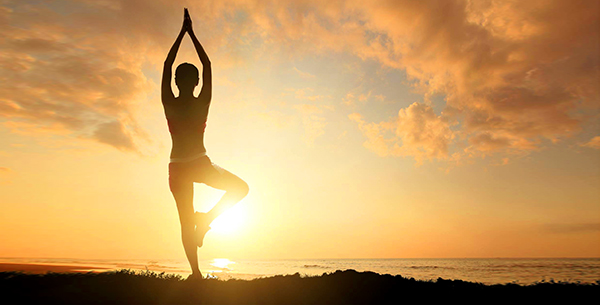 Re-balance with yoga at Epic Sana

Achieve harmony of body, mind and soul on a yoga retreat set amongst the beautiful pine forests and gardens of the stunning Algarve coastline in Portugal. Leave your worries and tension behind on a yoga and spa holiday as you build a foundation of yoga skills and soothe muscles after practice with a deep Kincho massage or aromatherapy massage. Reflecting the philosophy that harmony is the key to inner happiness, wellness workshops covering breath and meditation will centre your mind, whilst additional group classes, such as circuit training and aquafit, will strengthen and tone your body.

More information: View Epic Sana Yoga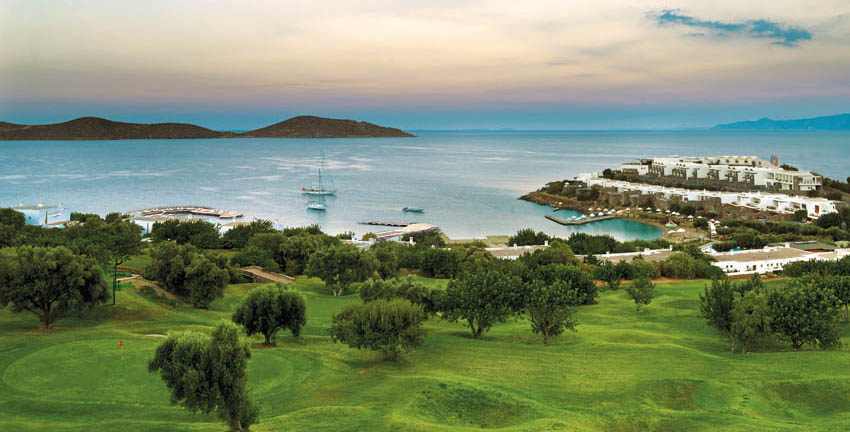 Escape to Crete for a yoga retreat at Porto Elounda

Escape to the sunny shores of Mirabello Bay in Crete, for a healthy yogi glow on a yoga and beach retreat that will transform and re-energise. An initial yoga consultation and personalised yoga sessions will ensure you get the most from your yoga retreat, whilst chakra balancing will promote a flow of positive energy through your body. Combine your practice with guided meditation and Pranayama breathing sessions for complete mind and body harmony. Explore your beach surroundings with water sports, such as scuba diving or yachting, and let the fresh ocean air cleanse your senses.

More information: View Porto Elounda Discover Yoga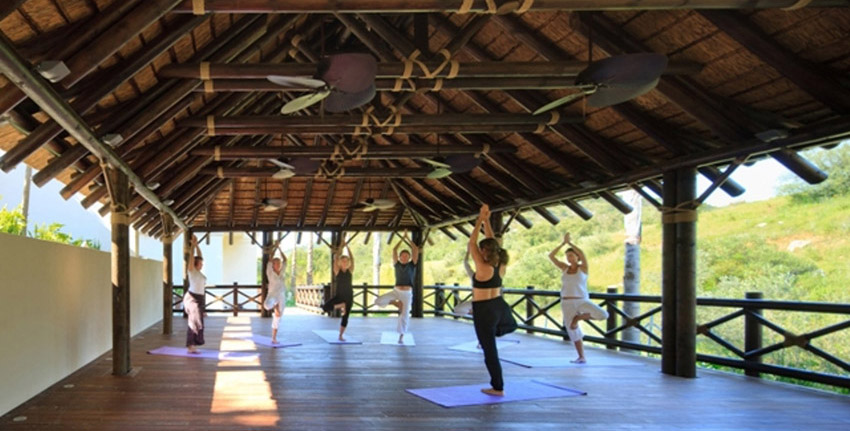 Clear the mind with yoga at Shanti Som

Breathe in the citrus-scented air of this idyllic yoga retreat set in the heart of Spain's striking Andalucian hills, as you reconnect with your inner self. Open to all yogi experience levels, enjoy twice daily yoga classes in beautiful outdoor or indoor studios and let the worries of daily life slip away. With healthy cleansing cuisine, supplement your yoga and detox retreat with meditation to clear the mind or a session of personal training to sweat out further toxins. For a sense of total well-being, indulge with luxurious spa treatments, including radiance boosting facials and revitalising body scrubs.

More information: View Shanti Som Yoga Retreat


Italy: KU Retreats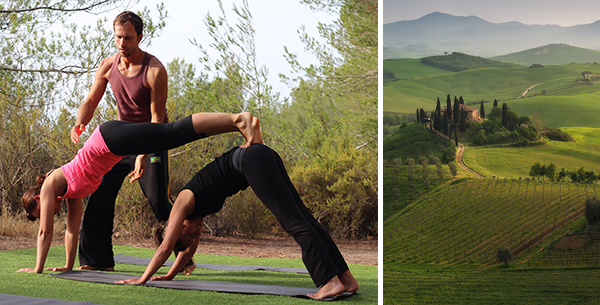 Practice yoga in the great outdoors at KU Retreats

Nestled in the rolling hills of Tuscany and surrounded by rich olive groves, experience a yoga retreat that aims to restore your sense of well-being. Take time to focus on yourself with daily sessions of Hatha yoga in the octagonal studio, which features panoramic views over the landscape. Overcome barriers to your happiness on a yoga and meditation retreat as you discover the benefits of deep breathing and meditation techniques. Return to nature with walks through the forests and send positive energy flowing around your body with Tai-Chi classes, before refuelling with healthy and nourishing macrobiotic cuisine.

More information: View KU Retreats
Talk to one of our Travel Specialists on 0203 397 8891 or contact us here to discuss tailor-making your perfect yoga holiday.