What are the Different Types of Spa?
18 March 2013

18 March 2013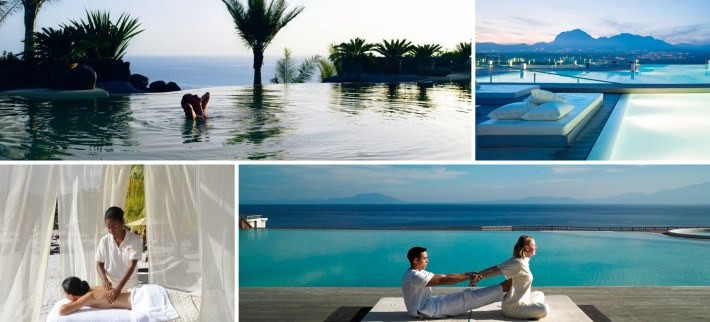 The idea of a luxury spa holiday is always a particularly attractive one but which type of spa is for you? At Health and Fitness Travel we have many different types of spa holiday, ranging from Ayurvedic spa breaks to medical spa retreats.
As well as giving the mind and body a chance to repair and relax from the stresses of daily life, a spa holiday might also allow you to enhance your spiritual awareness, heal emotional distress or rid the body of toxins. With such a wide variation of spa types, and the extensive range of treatments they provide, how do you know which type of spa is right for you? From relaxation and pampering spas to detox spa breaks, we take a look at the different types of spa holidays available to help you decide which one is best for you.
Destination Spa Holidays
Focusing on an all-encompassing approach to wellness, a destination spa holiday will provide you with a comprehensive healthy holiday programme that includes spa treatments, physical fitness activities, holistic exercise classes, wellness lectures and healthy cuisine. It is typical for guests to actively partake in the programme at the spa and fully integrate it into their well-being holiday, rather than visiting for a one-off treatment whilst at the destination.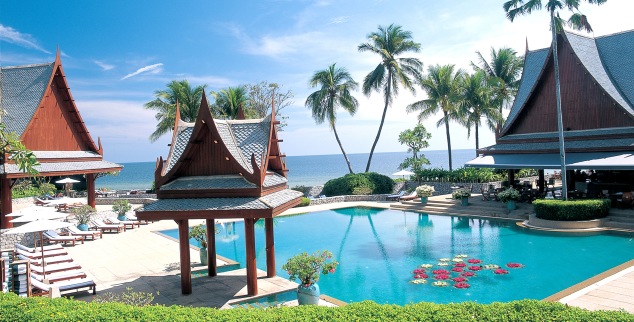 Unwind on a destination spa holiday in Thailand at Chiva Som
This world-renowned award-winning Thai spa emphasises healthy relaxation and holistic therapies to make your stay as tranquil as possible. Dedicated to reaching total well-being, Chiva Som takes you on a journey of healthy living. From stress relief and weight management, to detox and fitness, expert health and wellness advisers utilise the best in modern, specialist and complementary medicine and spa treatments to create a dedicated programme for you to embark on your own personal wellness journey.


More information: View Chiva Som
Ayurvedic Spa
From the Sanskrit meaning "The knowledge for long life", traditional Ayurveda medicine is an ancient Hindu healing system. This concept seeks to improve your health and well-being on an Ayurveda spa holiday by creating a balance between mind, body and spirit through an assessment of lifestyle. Treatments are based on herbal preparations, diet, purification and yoga. It is widely regarded as the oldest form of healthcare in the world and is viewed as a more popular choice for a healing holiday due to its all-encompassing approach to wellness.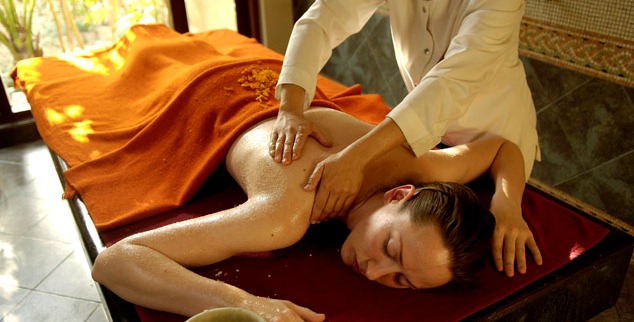 Enhance your well-being with holistic spa treatments at Ananda in the Himalayas
Set at the foot of the Himalayas, Ananda is a spiritual retreat that creates unique programmes designed to extend your health and unite your body and soul. Ananda's 24,000ft² spa uses over 80 different body and beauty treatments including a selection of traditional Ayurveda therapies, facials, massages, exfoliation, hydrotherapy and many more. You can also participate in different activities that the spa has to offer such as yoga, meditation and a variety of exercise classes.


More Information: View Ananda in the Himalayas
Medical Spa Holiday
Medical spas, also known as medi spas, offer traditional spa therapies as well as medical services in a relaxing and luxurious spa environment. The treatments on a medical spa holiday generally focus on one of two areas — aesthetic enhancement or wellness and have become more popular in recent years for both men and women. A medical doctor overseas the spa and typically provides a health consultation at the beginning of your stay, whilst other medical professionals, such as physiotherapists, osteopaths, and aestheticians, handle the daily treatments and therapies.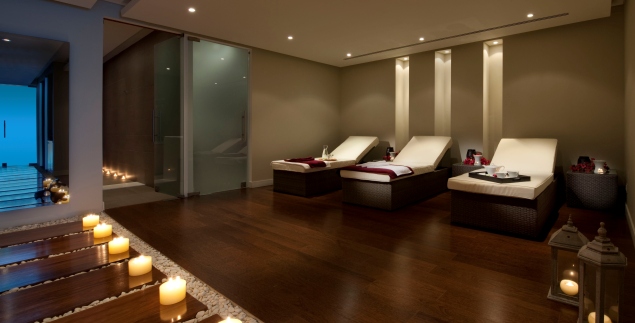 Relax in the spa at Longevity Wellness Resort
This luxurious mountain resort and spa, overlooking the Algarve coastline, offers natural medical procedures to help harmonise your system. Through highly personalised evaluations and consultations, you can expect improved mental clarity, inner balance, a lessening of tension and a complete re-energisation of body and mind. The spa also readdresses the way you look at yourself, aiming to completely readjust and improve the way you look and feel.


More Information: View Vilalara Longevity Thalassa & Medical Spa
Stress Management Spa Holidays
With relaxing spa treatments, lifestyle management advice from wellness experts and stress management activities, such as yoga, meditation and mindfulness coaching, on a stress management spa holiday you will learn how to conquer stress for good. Located in secluded and peaceful settings, forget the outside world and focus on restoring your physical and emotional well-being. Taking time-out in a new environment will allow you to escape everyday pressures and your regular working week to recharge your batteries.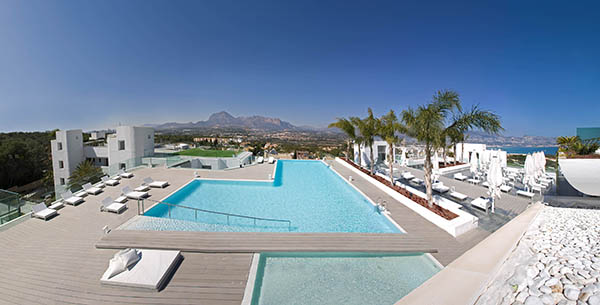 Manage your stress at the SHA Wellness Clinic
Boasting unparalleled surroundings of the Spanish countryside and beautiful beach in L'Alfas del Pi, this pioneering wellness clinic offers burnt-out clients the perfect environment in which to reduce stress levels and improve well-being on a luxury spa break. With the help of a team of experts, a highly personalised plan will be prepared for you after a medical check-up, clinical analysis and a consultation with a nutritional expert. Enjoy a prescribed SHA macrobiotic diet; psychologist consultations, yoga, meditation, and a wealth of relaxing spa treatments to say goodbye to stress for good.


More Information: View SHA Wellness Clinic
Healing Spa Holidays
Whether struggling with physical health issues or tackling emotional problems, address the issue on a healing spa holiday which will return you home back to your best self. From sports injuries or heart concerns, to insomnia or high stress levels, healing spa holidays offer a tailor-made wellness programme to target your specific health needs.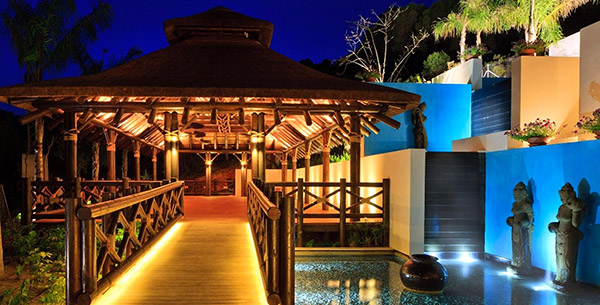 Heal your mind, body and soul at Shanti Som
Escape to an oasis of tranquillity at this healing health spa, set in the heart of the stunning nature park, Sierra de Las Nieves. Experience the ancient healing traditions and rituals of the Orient as you are immersed in a setting of oriental gardens and Balinese inspired architecture in Spain. Taking a holistic approach to energy healing this health spa offers everything from Reiki to soul reading sessions to re-open energy pathways. Together with wellness activities, such as yoga and meditation, take time for personal reflection and self-understanding.


More Information: View Shanti Som
Healthy Anti-Ageing Spa Holidays
If ageing gracefully and looking after your well-being is important to you, a healthy anti-ageing spa holiday is the perfect choice for you. Not just about reducing wrinkles, you'll get expert help to prolong your vitality and reach your optimum health through a personalised wellness programme of healthy nutrition, exercise and advanced anti-ageing spa treatments tailored to suit your specific needs.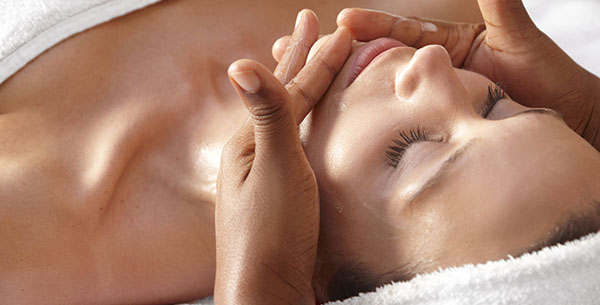 Promote your healthy ageing at The BodyHoliday
Achieve your healthy ageing wellness goals at this luxurious all-inclusive Caribbean getaway, as you learn how to maintain your inner and outer youth. Following an initial lifestyle and nutrition consultation, strengthen your mind and body with personalised Pilates, yoga and meditation lessons and work up a sweat with the help of a personal trainer. Including an osteopathy (healthy bones) assessment and skin consultation, rejuvenate with daily spa treatments and discover turn back the clock pain-free with a non-surgical facelift.


More Information: View The BodyHoliday
Relaxation and Pampering Spa Holiday
Designed to spoil you in the utmost luxury, a relaxation and pampering spa holiday offers an escape from the pressures of everyday life. With a variety of beauty and rejuvenating treatments, such as personalised massages, body scrubs, hydrotherapy treatments and thermal circuits, you will return home with a healthy glow and a renewed sense of energy.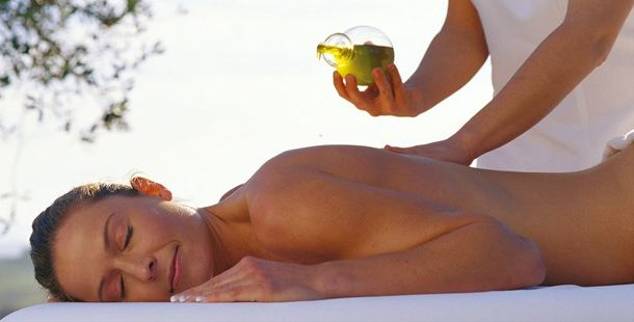 Treat yourself to a soothing massage at Sante Wellness Retreat
Nestled in the endless vineyards of the Cape Winelands, Sante Wellness Retreat offers relaxation in a truly unique setting. Look out over the magnificent mountains and beautiful scenery that encircles the retreat as you enjoy a vinotherapy bath. This health optimising royal retreat is the first of its kind, using quantum and energy medicine to heal and rejuvinate.


More Information: View Sante Wellness Retreat
Detox Spa Holidays
The popularity of detox spa holidays derives from the health benefits through good nutrition, carefully chosen treatments and well-being activities such as yoga to achieve mental clarity, body detoxification and stress reduction. On our cleansing detox spa holidays you'll receive a specialised detox consultation before starting your programme to establish clear goals and, where necessary, customise your programme so that it's tailored to you.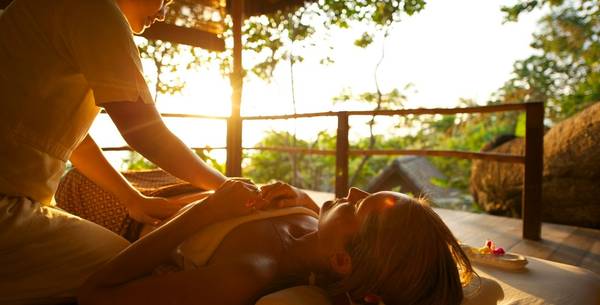 Cleanse your body mentally and physically at  Kamalaya
Boost your well-being both inside and out on this cleansing detox spa holiday at Kamalaya in Koh Samui, Thailand. Offering a comprehensive approach to wellness, Kamalaya`s Basic Detox rejuvenation programme combines healthy cuisine, therapeutic physical activities and holistic therapies to ensure guests leave feeling rested and ready to continue a new healthy lifestyle on their return. Benefit with improved physical and emotional health after traditional Taoist massages such as Chi nei tsang to head home feeling completely revitalised. 


More Information: View Kamalaya
Thalassotherapy Spa Holidays
Thalassotherapy, created from the two Greek words thalasso meaning 'sea' and 'therapia' meaning 'treatment', uses the healing and beneficial properties of the sea and the marine environment to uplift your well-being. Every detoxifying treatment is designed to use a combination of naturally sourced elements such as seawater, marine mud, seaweed or sand. Apart from detoxification, these purifying elements often contain a high number of minerals that are known to have several therapeutic benefits, offering pain relief from different types of injuries and ailments, as well as skin conditions.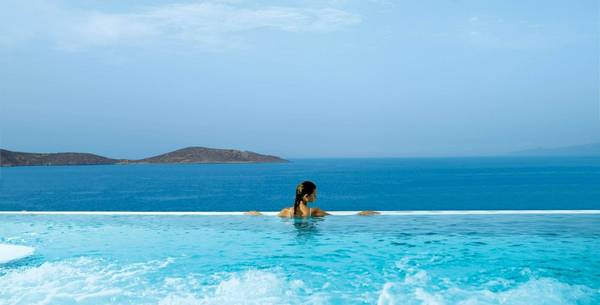 Rejuvenate at the Thalassotherapy pool at Porto Elounda Golf & Spa Resort 
Overlooking the breath-taking Mirabello Bay, retreat within the luxury of Porto Elounda Golf & Spa Resort in Greece on a nourishing thalassotherapy break. Experience how sea air and mineral-rich sea water can naturally rid your body of all unwanted toxins. After your sea salt scrub and mud wrap, continue your water wellness journey as you experience the benefits of hydrotherapy. Keep active with a range of land or water sports before stretching out with a yoga class.


More Information: View Porto Elounda Golf & Spa Resort 
Hammam Spa Holidays
Created around the time of the Roman Thermae and built on traditions of communal bathing and cleansing that evolved over thousands of years, today's urban Hammam spa experience has been formed. The Hammam allows refreshing essential oils to be infused in the air as the steam is absorbed through your pores, helping to cleanse and relax you and release built-up stress and toxins. Now popularised as a Turkish tradition, this Middle Eastern variant of a steam bath can be seen as a wet alternative to the sauna.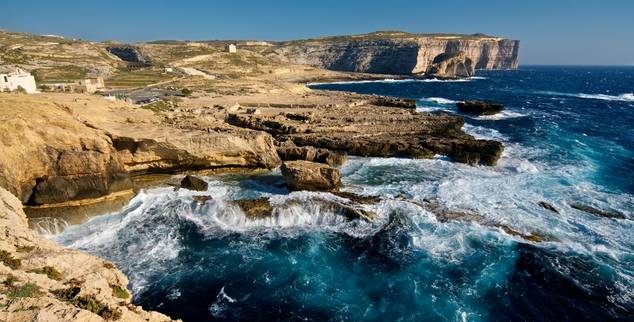 Enjoy the tranquility at Kempinski San Lawrenz
Kempinski San Lawrenz is set in an area of unspoilt natural beauty and blissful countryside on the island of Gozo. You can harmonise your body's energy with the treatments and therapies on offer at the Spa, which includes traditional Hammam bathing and cleansing rituals, and enjoy daily holistic activities such as yoga, Pilates and stretching.


More Information: View Kempinski San Lawrenz
If you're still in search of the right destination for you, explore our collection of worldwide spa holidays from beach spa breaks to weight loss spa retreats. Talk to one of our Travel Specialists on 0203 397 8891 or contact us here to discuss tailor-making your perfect spa holiday.