Where to Honeymoon Like the Fit and Famous
04 September 2017

04 September 2017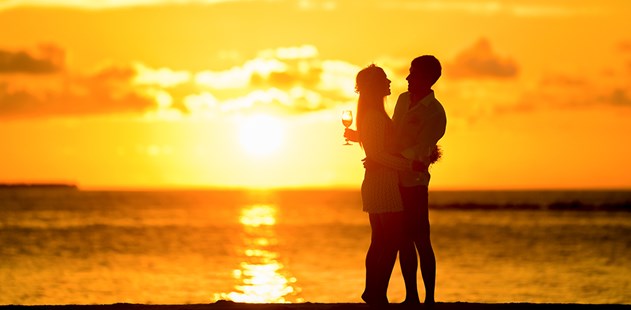 The demand for healthy honeymoons is amassing rapidly, and newlyweds are increasingly looking for something a little more than the stereotypical champagne-fuelled, lazy break in the sun. Days by the pool are being replaced with activity days where honeymooners can take part in exhilarating fitness activities, or go on excursions where they can hike, bike and kayak to local attractions. Indulgent and gluttonous menu options are swapped for nutritious, balanced and refreshing dishes, and 'detox' programmes are not uncommon.
Of course, like anything these days, the trend is being driven by celebrities; most recently Pippa Middleton's wellness honeymoon in French Polynesia. But hey, we're not complaining; if it's good enough for royalty then it's good enough for us! To help you decide, we've put together a list of a-list wellness honeymoon destinations, guaranteed to leave you both feeling fit and fabulous.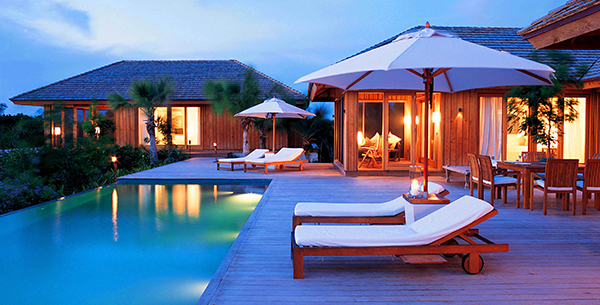 Follow in the footsteps of A-list honeymooners such as Ben Affleck and Jennifer Garner as you commemorate your nuptials on a private island hidden in the southernmost region of the Bahamian Archipelago. A renowned yoga and Pilates honeymoon destination, Parrot Cay retreat is an idyllic location, to not only develop your own inner-balance, but to cultivate a mind, body, and soul connection with your other half. Of course, no luxury wellness retreat would be complete without a comprehensive selection of indulgent spa treatments, designed to leave you both feeling utterly relaxed, rejuvenated, and able to start your married life in a bubble of tranquillity.

More information: View Parrot Cay Yoga & Pilates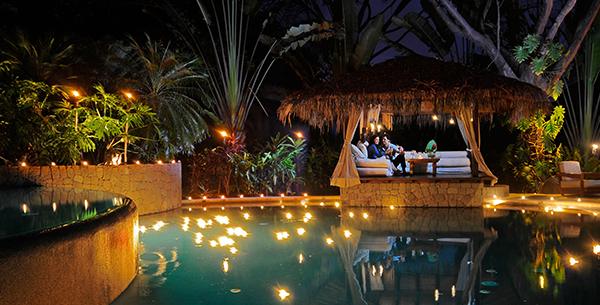 In a land that encourages adventure by foot, horseback and kayak, and where meandering jungle-trails discover majestic waterfalls, unspoilt beaches and nature in its purest form, it's no surprise Costa Rica was the chosen destination for Gisele Bundchen's post-wedding celebrations with Tom Brady. Explore the natural beauty of Central America for yourself on an active healthy honeymoon at Florblanca. Relish a plethora of activities, from calming yoga and meditation to exhilarating kayaking, then relax in the luxury Bambu Spa. They say living begins at the edge of your comfort zone; so, surf, hike and zip-line your way into a fulfilling married life.

More information: View Florblanca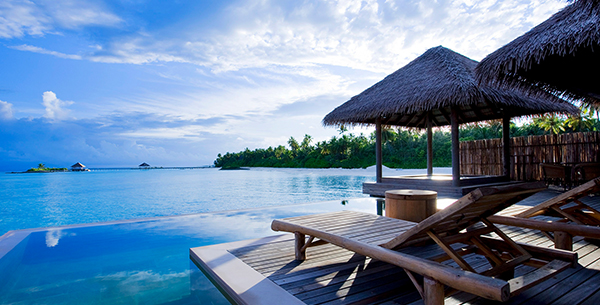 The white sand beaches, opulent reefs, and unparalleled luxury of the Maldives habitually entice a steady flow of celebrity honeymooners to the tropical islandic nation; Tom Cruise & Katie Holmes, and Katy Perry & Russel Brand, to name a few. Maalifushi by COMO, one of our ultimate luxury wellness honeymoon destinations, allows you to savour the island pace of life. Enjoy luxury spa treatments with experts in holistic health, find your zen with yoga and meditation in the open-air pavilion, or explore the dazzling underwater world of the Maldives atolls. Whether relaxing on the beach or becoming one with the fishes, you are guaranteed to build some loving and unforgettable memories together.

More information: View Maalifushi by COMO


Italy: Borgo Egnazia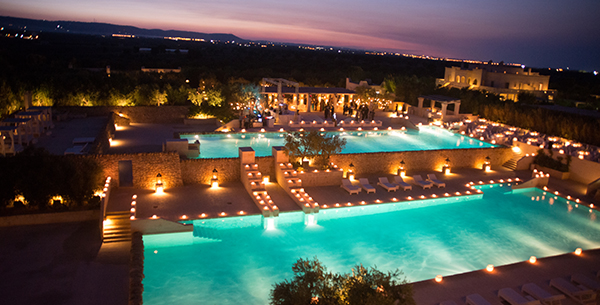 If it is traditional romance you are after, then traditional romance you shall get. Amid Puglia's exquisite baroque architecture, Borgo Egnazia is the luxury spa honeymoon of your dreams. Frequented by Hollywood honeymooner's Justin Timberlake & Jessica Biel, you too can discover the ancient culture of the land, the power of nature, the fullness of harmony and the intensity of peace. In continuing with the retreats poetic leitmotif, the luxury spa evokes well-being, beauty and happiness with alchemic and innovative treatments. Your time together is precious, so waste it wisely; relax, discover and renew at Borgo Egnazia with your one true love.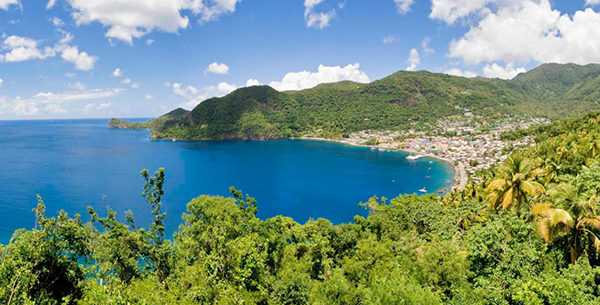 Chosen honeymoon destination by Matt Damon & Luciana Barroso; St Lucia epitomises Caribbean utopia and luxury. Distinguished for its iconic rainforest-sheltered Pitons, volcanic beaches and authentic fishing villages, St Lucia offers so much more than just an aesthetic panorama. The ideal cultural wellness honeymoon destination, stay in the luxurious BodyHoliday retreat on Rodney island and choose from a variety of discovery excursions including cruises, hikes, kayaking and safaris, all whilst following a healthy wellness programme. Whether you choose to calm with yoga, rejuvenate with detox, learn a skill or lose some weight, you are sure to have a honeymoon you won't forget any time soon.

More information: View St. Lucia Discover Recover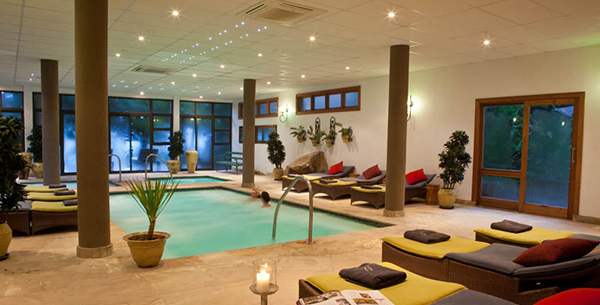 In the northern region of South Africa's natal midlands, Karkloof nature reserve is a magnificent, 2800 hectare, biologically diverse eco-system. Dedicated to the protection of natural heritage, it was a no-brainer for a-list couple Blake Lively & Ryan Reynolds. Emulate their choice of destination with an eco-friendly adventure & wellness honeymoon at the 5* Karkloof Safari Spa. Immerse yourself in nature with privately guided walks, hikes, bike rides, and safaris. When you're not spotting rhinos, giraffes and monkeys, or afoot cascading waterfalls, spoil yourselves with an unlimited selection of daily spa treatments; for the eco-loving couple, this is truly the pinnacle of honeymoons.

More information: View Karkloof Safari Spa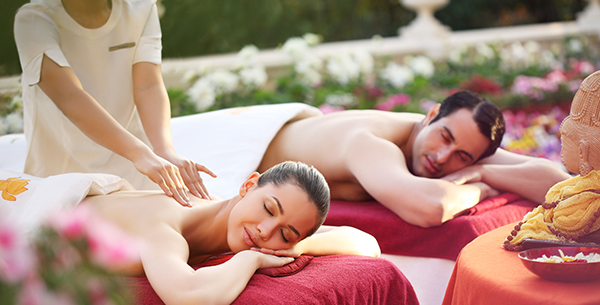 For the ultimate healthy honeymoon visit 20 countries over a 1 year period. Highlights of the trip include private safaris in South Africa, hikes in Utah, scuba diving in The Great Barrier Reef, beach yoga classes in Antigua and holistic ayurvedic therapies in India. Harness the knowledge of experts from around the globe in nutrition, wellness, yoga and fitness for a truly life altering experience. Ultimately, share experiences, make memories, and deepen the emotional and physical connection to your new husband or wife as you embark on this irrefutable journey of a lifetime.

More information: View The Year Long Wellness Honeymoon
Talk to one of our Travel Specialists on 0203 397 8891 or contact us here to discuss tailor-making your perfect Healthy Honeymoon