Where to Learn About Healthy Nutrition on Holiday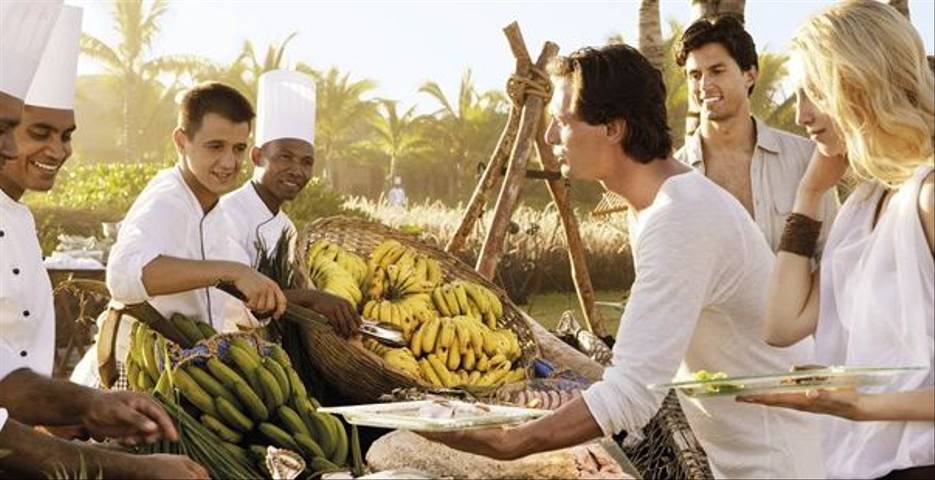 With many fad diets offering nothing more than a short-term fix and unsustainable practices, losing weight and keeping it off can be two very different things. Offering long-term solutions, we share our top healthy eating approaches to nourish your body rather than starve it. Explore the realms of a raw food plant based diet that will allow you to retain all essential nutrients, or delve into the balanced lifestyle of the Ayurvedic diet aimed to reunite your body's humours.
From Alkaline to Macrobiotic, the specialised diets offered on our nutrition friendly retreats will return you home having learnt how to maintain a healthier lifestyle. Receive expert advice from resident doctors and nutritionists and learn take home practices during healthy eating lectures and cooking classes. With delicious and nutritious cuisine prepared by specialist chefs and nutritionists, return home revitalised with a refreshing outlook.


1. Raw Food Diet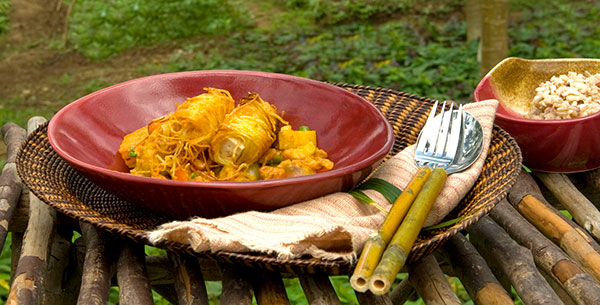 Explore the natural flavours with a raw food diet at The Farm


The raw food diet is the practice of eating unprocessed, plant based foods that are either entirely uncooked or not heated above 40-49 °C. The benefit of a raw food eating plan is that you don't lose any essential nutrients or natural enzymes during the cooking process. Embracing a raw food diet is believed to reduce the risk of disease and leave you with a healthy, cleansed and energized body.
Try a Raw food diet in the Philippines at The Farm
Experience the pure creative magic which burst from the innovative creations of The Farm's multi-award-winning vegan restaurant, ALIVE! From delicious raw pizzas to nutrient-rich raw cheesecakes, ignite your taste buds with out-of-this-world flavours and textures, achieved from blending, dehydrating and culturing. Ideal for a raw and vegan food holiday, ttake part in raw food demonstrations where nutrients and enzymes are not destroyed by heat. Keep active and invest your new-found energy during complimentary fitness classes, from circuit training to yoga. For an all-round health boost, indulge at the luxury spa with holistic therapies using natural and organically sourced products.


More information: View The Farm


2. Macrobiotic Diet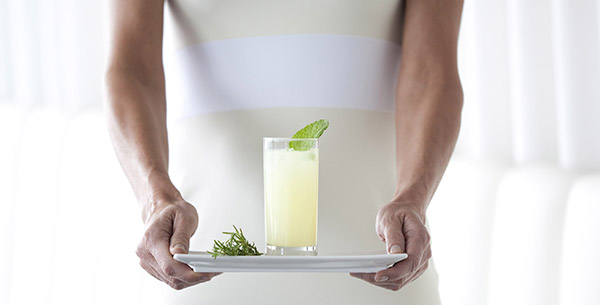 Balance your body through a macrobiotic diet at SHA 

Focusing on locally produced and unprocessed foods, a macrobiotic diet seeks to balance well-being through highly personalised nutrition that works in harmony with nature. Originating from Japan, macrobiotic cuisine pairs foods based in order to restore a balance of ying and yang between hot, cold, sweet, sour and salty foods.
Try a Macrobiotic diet in Spain at SHA Wellness Clinic
With the option to enjoy tailored macrobiotic cuisine across all of its wellness programmes, SHA Wellness Clinic in Spain is a luxurious destination for a weight loss holiday. Creating a unity between flavour and health with a focus on seasonal foods that retain their natural structure, SHA even provides informative macrobiotic cooking lectures. Ideal for a detox holiday, SHA also offers healthy detox cuisine and juice fasting, to help clear the system of harmful toxins. Learn about healthy eating from professional wellness consultants and nutrition experts, who are on hand to guide you throughout your healthy holiday.

More information: View SHA Wellness Clinic


3. Ayurvedic Diet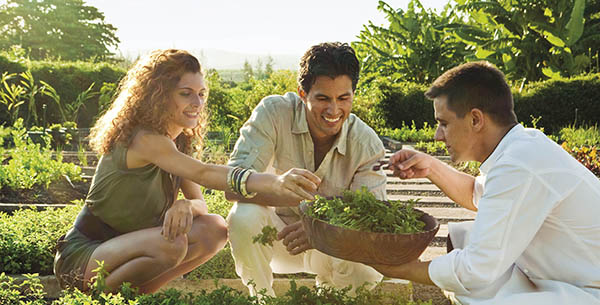 Enjoy ingredients picked fresh from the garden at Ananda 

The Ayurvedic diet aims to heal the balance of the dosha, a person's natural body structure. The three doshas consist of Vatta, Pitta and Kapha. Vatta helps the body's movement, Pitta aids digestion and Kapha improves the body's stamina. This diet aims to purify the body through a range of treatments including dieting, massages, yoga, meditation and specific Ayurvedic spa treatments to cleanse the body of toxins.
Try an Ayurvedic diet in India at Ananda in the Himalayas
Experience the finest Ayurveda cuisines and treatments at Ananda in the Himalayas, on a tailored detox retreat which will keep your natural dosha balance in line. Ideal for an Ayurveda spa holiday, the wellness programmes at Ananda offer holistic spa treatments tailored to resolve your health issues. Whether looking to boost your metabolism or cleanse your body of toxins, Ayurvedic professionals will tailor nutrition plans and spa treatments to your body's individual needs. Designed to extend your health and unite your body and soul, a stay at Ananda will leave your feeling restored and ready to face daily life once again.

More information: View Ananda in the Himalayas


4. Alkaline Diet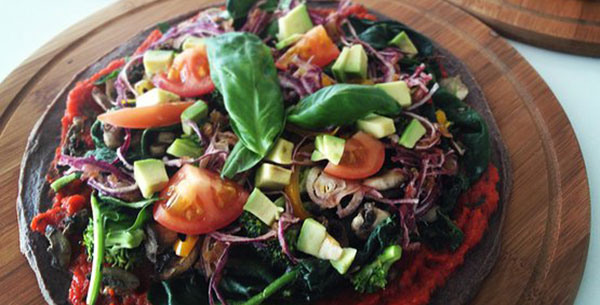 Cleanse and rejuvenate with an Alkaline diet at Sianji 

An alkaline diet offers a diverse range of nutritionally rich food sources completely devoid of refined sugar, gluten, dairy and meat. The diet aims to lower the quantity of acidic food in the body and focus on the consumption of alkaline foods. By replacing sugar-rich and salt laden foods with green leafy vegetables, whole grains, pulses, berries and citrus fruits, the Alkaline diet allows the body to work at its optimum alkaline state.
Try an Alkaline diet in Turkey at Sianji Well-Being Resort
Enhance well-being by restoring your body back to its natural state with a delicious range of highly nutritious alkaline meals at this healthy retreat in Turkey. Set upon the Aegean coastline of Turkey, Sianji's healthy holiday includes three nourishing Alkaline meals a day, together with expert consultations from a professional dietician and detox specialist. Ideal for an educational learning holiday, 3 weekly healthy living seminars offer you the opportunity to learn a healthier lifestyle. Allowing your body to reap the rewards of an Alkaline diet without ever going hungry join in with classes including yoga, combat fitness and Tai Chi.

More information: View Sianji Well-Being Resort
Talk to one of our Travel Specialists on 0203 397 8891 or contact us here to discuss tailor-making your perfect healthy holiday.