10 of the Best Invigorating Fitness Holidays for 2021
31 July 2020

31 July 2020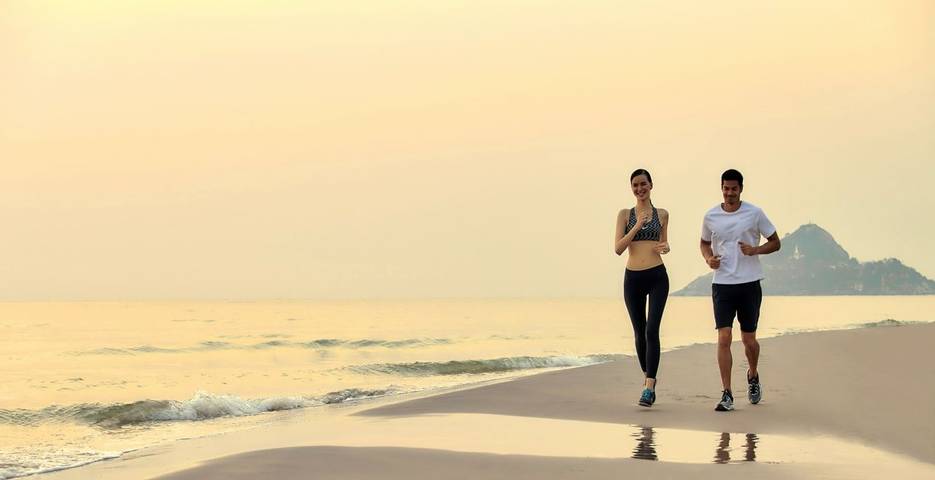 It's time to start setting healthy goals for 2021, and exercise need not be a chore with activities like hiking, biking, surfing and triathlons on offer, whether it's alone, with a partner, or with the whole family, you can lay the foundations for a healthy new year with these invigorating fitness holidays for 2021. From hiking magnificent volcanoes in the Galapagos Islands and training for triathlons in Thailand, to personal training in the Mediterranean and family fitness activities, there's a healthy break for everyone to kickstart their fitness journey.
As people return to workplaces and offices it's becoming increasingly difficult to keep up the exciting exercise routines developed in order to stay healthy at home during lockdown, but with an energising fitness holiday, you can reap the mental and physical benefits of exercising whilst also immersing you in the positive effects of travel on the mind, body and soul. Whether you want to take up a new sport, start a weight-loss journey or just to get away from home, our best invigorating fitness holidays are the perfect opportunity to boost your healthy lifestyle.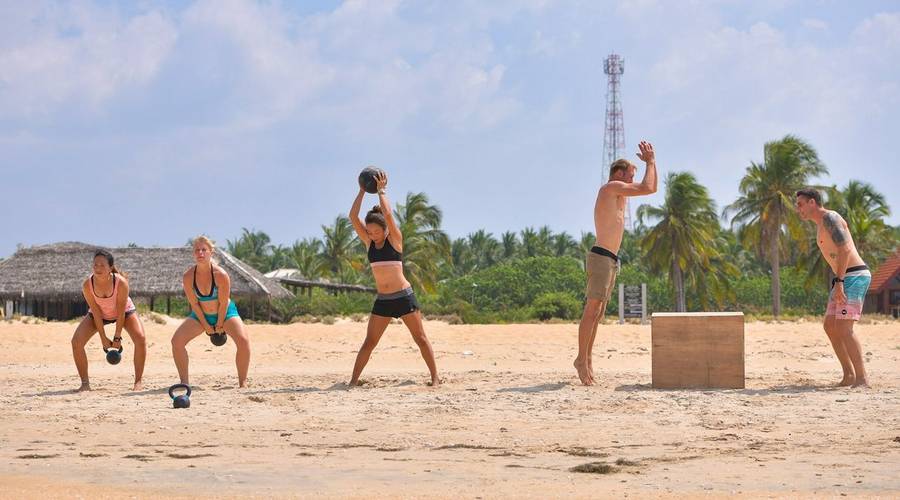 Kickstart your healthy lifestyle journey with a water sports holiday on the sunny beaches of The BNKR. Whether you are a beginner or an expert, with personal training and private kiting sessions you'll get the specified support you need to progress in your abilities, alongside workshops and guidance to help your overall mental and physical wellbeing. The beautiful jungle setting, healthy meals and exhilarating activities will give you the tools to reset your mindset and achieve your fitness goals in 2021.
More information: View The BNKR Health and Fitness Camp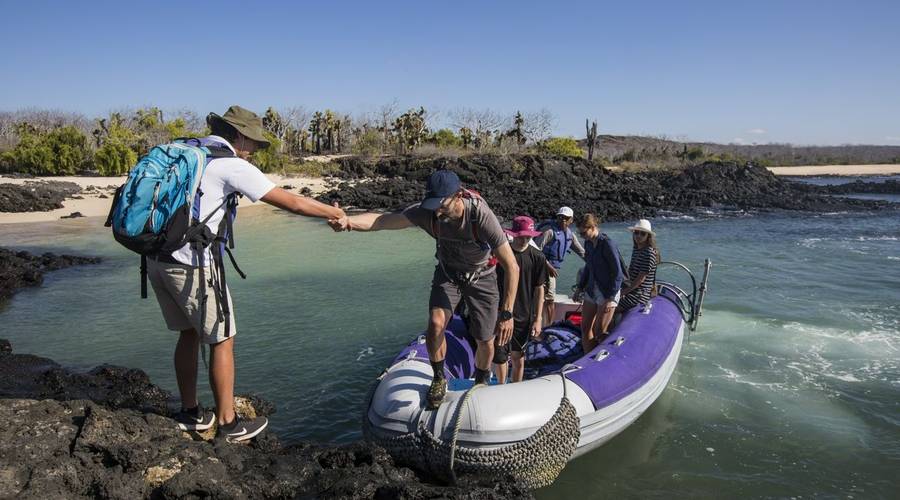 Explore your adventurous side on an action-packed escape to the infamous islands of Galapagos. Our adventure holidays offer a variety of exciting excursions, from kayaking and snorkeling in the exquisite turquoise waters, to biking and hiking up breathtaking volcanoes, and with even more energizing activities available you'll feel ready to take on anything in 2021. Why not step out of your comfort zone, take the plunge into the archipelago and let your inner explorer take over as you venture into the new year.
More information: View Active Tours
Push Yourself to the Limit in Fuerteventura: The Fit Retreat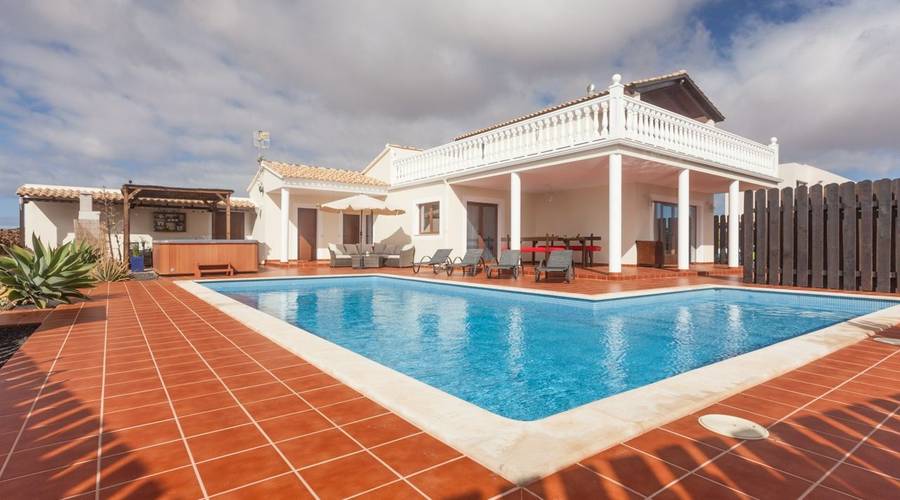 Embark on a strengthening exercise escape surrounded by the mountains and beaches of rural Fuerteventura. Start your day with morning workouts, paddle boarding and hiking trips, and unwind in the evening with full body relaxation massages and a dip in the pool to give your mind and body a refresh for the new year. With balanced diets, revitalising exercise, and recuperation you can achieve your personal fitness goals and create a positive and effective change for the future on this brilliant bootcamp break.
More information: View The Fit Retreat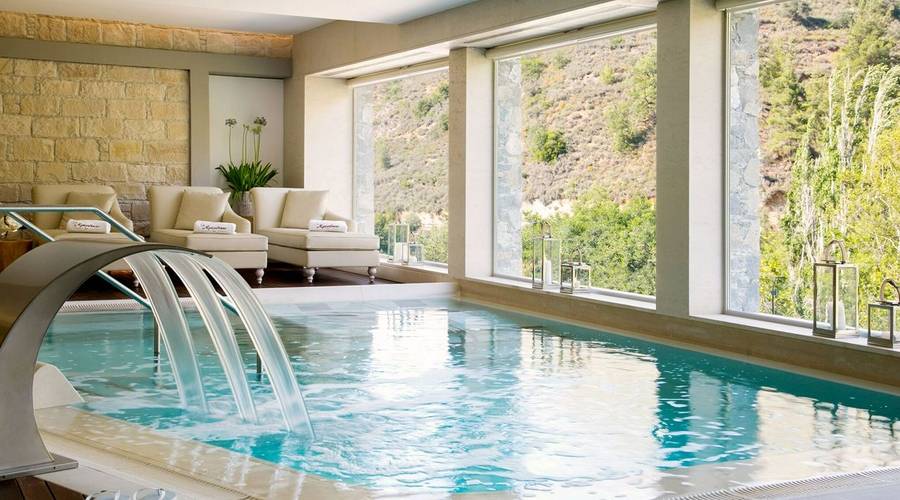 Nestled in an ancient spa village, the natural sulphur-spring-waters, traditional Cypriot cooking and invigorating activities make this the ultimate sunshine fitness escape, from cardio and mountain biking, to meditations and massages, there's enough to keep your mind and body busy as you kickstart your new year the right way. The luxurious Myrianthousa Spa's pool and tropical showers boast panoramic views, making it the perfect spa and sport holiday to soak up the incredible vistas of the mountains and have a well-earned rejuvenation.
More information: View Casale Panayiotis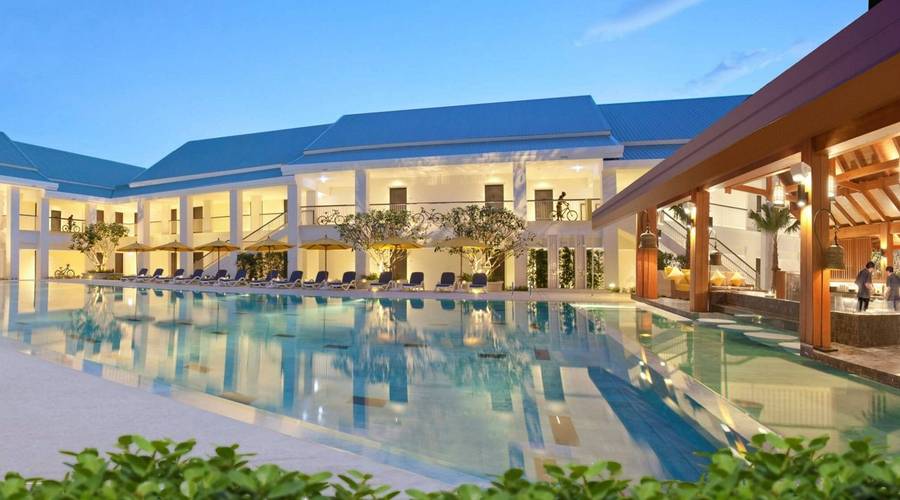 Reboot and recharge on an fitness enhancing healthy break in the expansive forests of Southern Thailand. You can reach optimum performance with strenuous workouts and a team of expert instructors and trained therapists, there to provide you with the tools to reach your peak physical and mental health. Consultations will ensure your programme is tailored to your individual needs, and group training sessions and muscle relaxing therapies with make sure you start the year feeling healthy, motivated and stronger than ever.
More information: View Thanyapura Health & Sports Resort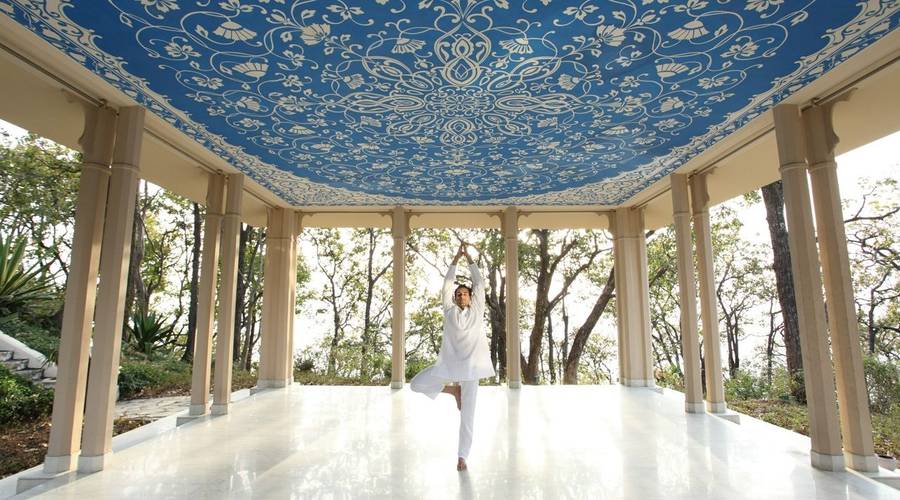 The impressive Himalayan mountains create a relaxing and refreshing setting to step away from stress and make your health and fitness a priority for the new year. With a singles-friendly retreat like this you can immerse yourself in personal training, bootcamp and meditation sessions before letting go with a variety of rejuvenating massages and therapies in the spa. Treat yourself to the excitement of rafting or trekking and finish off the fun with an Ananda Rejuvenation poolside dinner for the ultimate fitness break.
More information: View Ananda in the Himalayas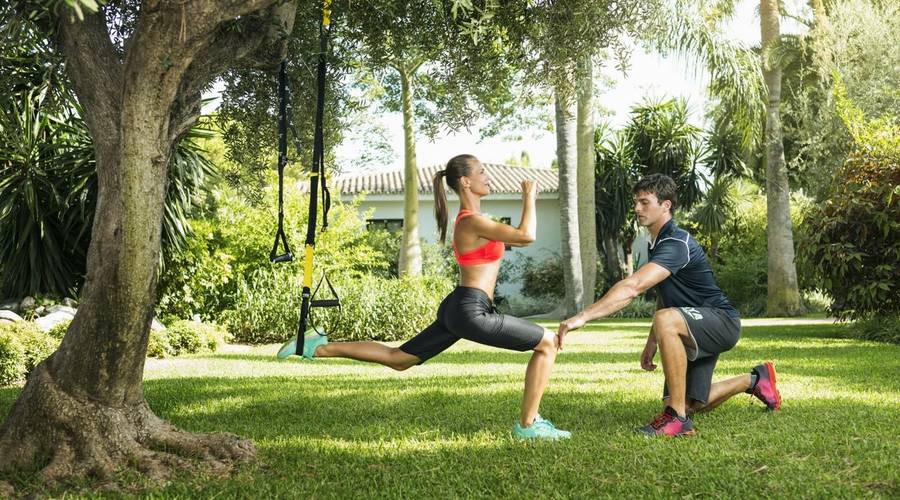 Soak up the Mediterranean sun as you push your body to the limits with personal training sessions, hiking and water sports on a fun-filled weight-loss retreat. A fitness evaluation on arrival will ensure your holiday is tailor-made to your personal needs, with expert therapists and trained instructors to help you achieve your fitness goals. With health consultations and nutritional guidance throughout your stay it's a nutrition-friendly retreat that will ensure you achieve your best physical and mental health for a new year.
More information: View Marbella Club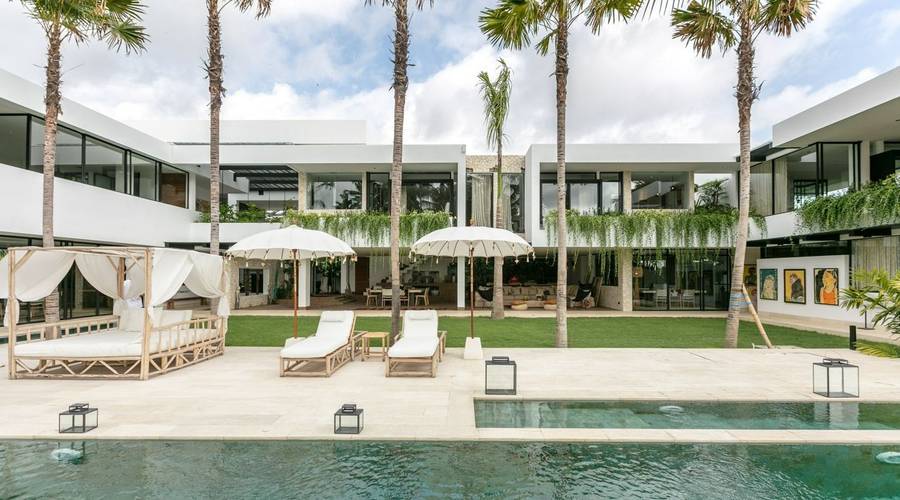 With the vibrant Balinese jungle as your backdrop this programme offers you an immersive fitness break tailor-made to enhance your personal fitness and wellbeing. Offering HIIT, body weight training, flexibility and stretching, each of your exercise needs will be catered to, with optional surfing if you fancy a change of scenery as you get fit. The fusion of intense workouts, organic meals, and energising treatments makes it the ultimate detox retreat, ensuring you walk away with a positive mindset for a healthy 2021. 
More information: View Escape Ritual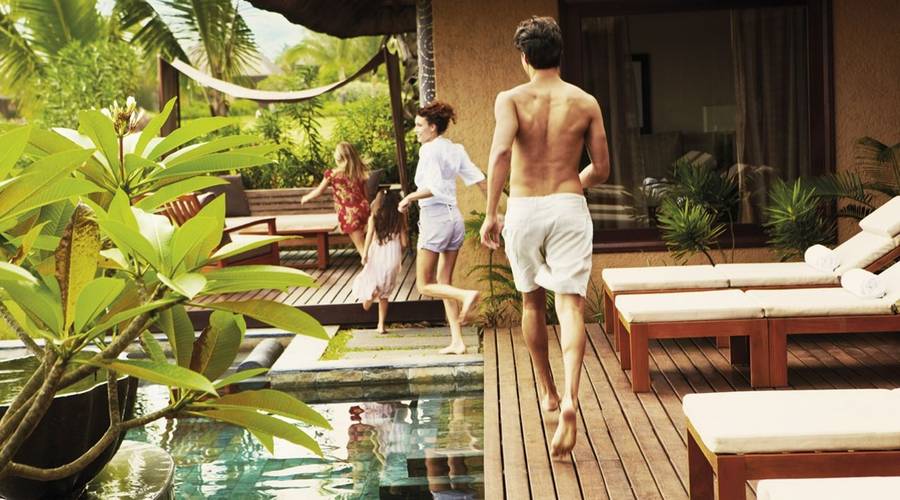 Idyllic sand beaches and crystal-clear waters provide the perfect setting for a week of water sports, activities and workouts on a family holiday to the sunshine. Group classes will allow you to get your fitness fix whilst enjoying some much-needed family time, and the extensive facilities ensures there's something for everyone, no matter the age or ability. With 35 acres of tropical gardens and a variety of culinary options available the whole family is sure to leave feeling happy and healthy for 2021.
More information: View Shanti Maurice Resort & Spa
Experience the Ultimate Adrenaline Rush in Argentina & Chile: Active Tour Argentina & Chile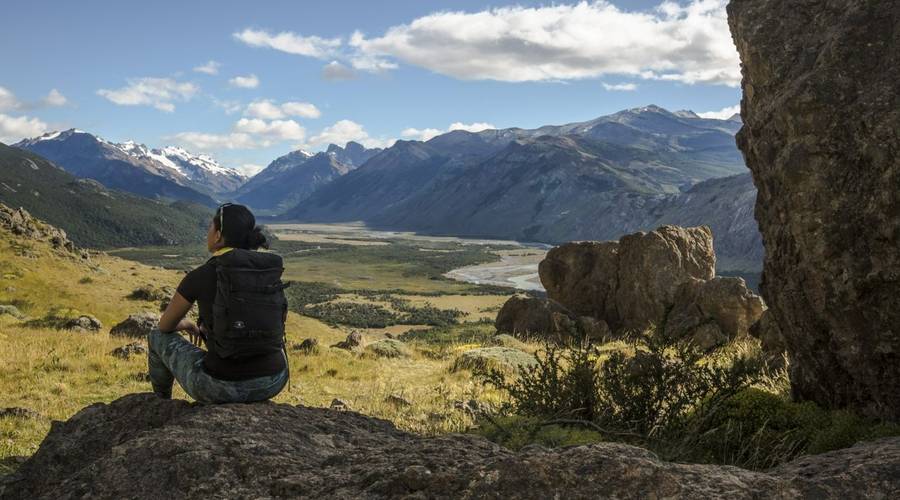 Mix fitness and pleasure on this incredible active tour through the beautiful mountains and glaciers of South America. A hiking and trekking holiday lets you throw yourself into adventure with guided hikes, wine tours and camping excursions, combining the excitement of travelling with the benefits of exercise so you can boost your mental and physical wellbeing whilst exploring new places and meeting new people. Leave your worries behind you and bring in the new year with an exciting trip that combines your fitness and wellness needs into one unforgettable experience.
More information: View Active Tours

Talk to one of our Travel Specialists on 0203 397 8891 or contact us here to discuss tailor-making your perfect fitness holiday