3 Best Sleep Retreats for Sleep Enhancement
05 June 2014

05 June 2014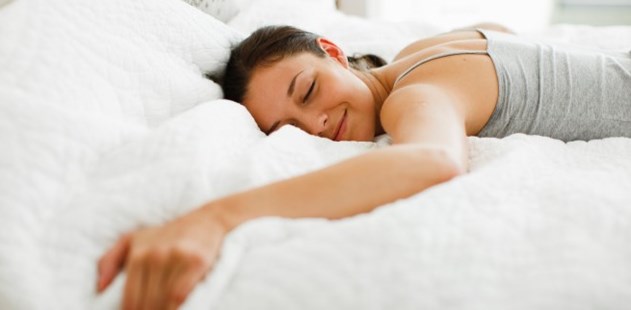 Sleep problems and insomnia are common issues for today's busy generation, stemming from stressful working lives, anxiety and lack of exercise, which can have long term effects on our health and well-being. We have handpicked a range of our luxury wellness holidays which give you the perfect chance to return to your normal sleeping pattern and achieve deep relaxation. With key lifestyle consultations, helpful advice and indulgent spa treatments on offer, the benefits of our sleep retreats for sleep enhancement will continue even after you return home.
Difficulty sleeping affects us all at one point in our lives but regular insomnia, which begins to affect your daily routine, must be addressed before it affects your overall health. Sleeping is essential for maintaining good health and well-being, as it is the only time when the brain is able to take a break and rest. A lack of sleep can lead to negative effects on your mood, energy levels and decision-making during the day. If your trouble sleeping is caused by stress, our sleep enhancement retreats could provide you with the relaxation techniques you need to recover. Suffering from a sleep disorder is harmful and must be addressed quickly to ensure that it doesn't lead to more damaging issues or cause problems in your work and personal life.
You will have the chance to learn to manage and conquer stress with expert advice and natural therapies, so that you can finally restore your body's natural sleeping pattern. We have carefully selected 3 of our best sleep retreats for sleeping well to give you the help you need to adjust your lifestyle and reach optimum well-being. Offering a range of holistic treatments, diagnostic techniques and tips to improve your sleep you will be sure to find the perfect wellness holiday to suit your individual needs.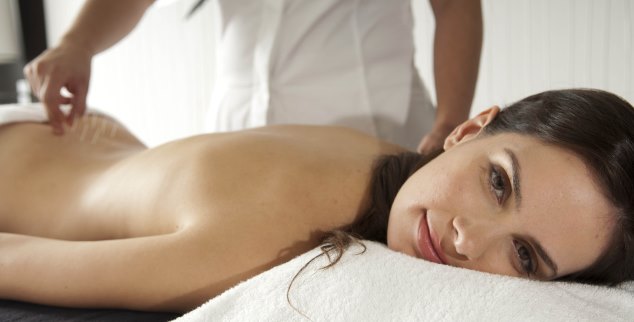 Acupuncture at SHA Wellness Clinic

Offering the latest in Western diagnostic techniques and natural therapies, this first class wellness retreat provides an excellent range of personalised therapies and treatments to solve your individual wellness issues and improve sleeping habits. Through a series of expert consultations and holistic treatments, such as acupuncture and reflexology, your body will learn new ways to relax and return to a normal sleeping pattern. You will receive a personalised health plan on departure with diet and exercise advice, so you leave with an improved idea of how to permanently dispel your sleep disorder.


More information: View SHA Wellness Clinic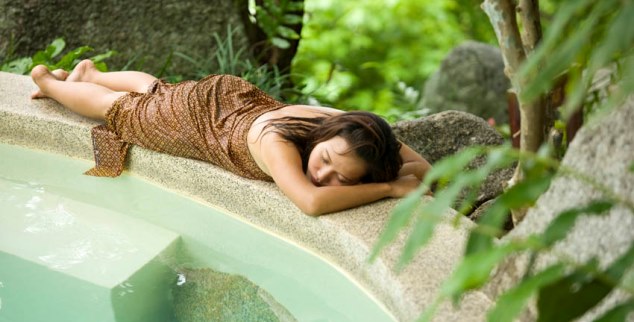 Relaxing spa area at Kamalaya

Escape on a sleep enhancement programme to Kamalaya in Thailand to ensure a good night's sleep and combat any specific wellness issues. Available as a 5, 7 or 9 night stay this specialist wellness holiday is designed help you de-stress and leave you with an enhanced and healthier lifestyle, which will eliminate any further sleep problems whilst on a luxury spa holiday. Benefit from advanced spa therapies and treatments at this luxury wellness retreat; such as Ayurveda, acupuncture and body analysis to assess your individual needs and personalised herbal remedies to alleviate your body's imbalances.


More information: View Kamalaya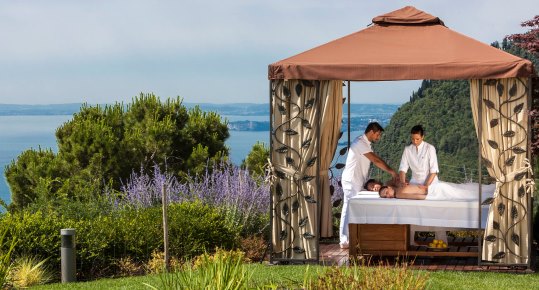 Relax at Lefay Sleep Well

Learn new ways to relax and rejuvenate on a wellness holiday at Lefay in Italy. Improve your sleeping patterns as you are guided by the energy flow of Chinese medicine in a secluded retreat overlooking Lake Garda. Receive an initial consultation before learning ways to relieve stress on this luxury spa break, making use of the revitalising heat therapies, luxurious spa and fitness facilities. Combined with locally grown healthy cuisine, you are taken through a journey to better health and peaceful state of mind, ensuring you get a good night's rest.


More information: View Lefay
Talk to one of our Travel Specialists on 0203 397 8891 or contact us here to discuss tailor-making your perfect sleep enhancement retreat.