5 Best Well-being Holidays for Couples
14 January 2014

14 January 2014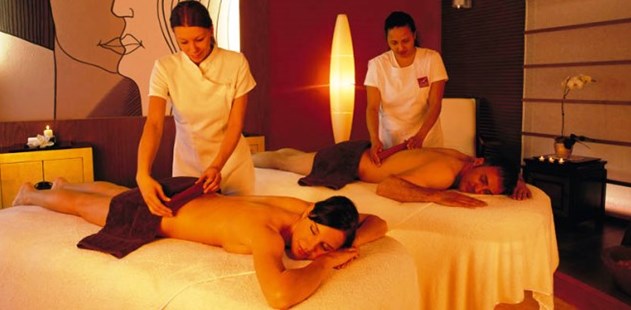 Modern life can be time consuming and stressful; work commitments, commuting and deadlines can often leave strains on relationships. Take the chance to reconnect with your partner by indulging yourself in luxurious surroundings and holistic activities. Pamper yourselves with spa therapies from full body wraps to massages and wine and dine at exquisite restaurants that serve exotic cuisine at its best. All of our well-being holidays offer spa facilities which offer full relaxation designed to revitalise and replenish mind, body and soul.
From uplifting yoga classes to adventure-filled sporting activities, our innovative and inspirational healthy holidays offer you the chance to get away from every day commitments and de-stress. We give you a rundown of our top 5 couples healthy holidays; the perfect wellness breaks for a well-deserved getaway with your loved one.


The Dream Holiday: Mexico
For those looking for an exciting and active holiday with a mixture of fun-filled activities, the beautiful Rancho La Puerta in Mexico is the perfect destination to explore all senses. Enjoy and challenge yourself with the array of sport and activity classes from tennis to fit ball workouts, cardio boxing to beach volleyball while soaking up the sun's rays. Relax and unwind with your partner at the beautiful spa and indulge in daily treatments to help you return home feeling replenished, positive and motivated. Enjoy a comprehensive range of naturalistic healing techniques including Pilates, acupuncture, therapeutic massages and sacred sound practices. Everything about your stay will have you revived and relaxed by the time you tear yourself away from the Ranch's embrace.

More information: View Rancho La Puerta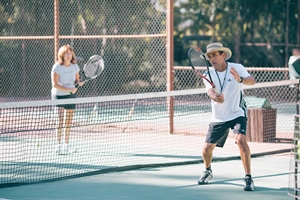 The Sporty Getaway: Thailand, Phuket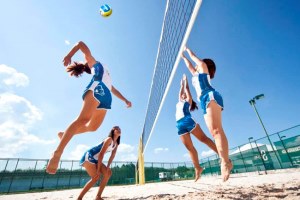 If you're looking for an idyllic setting with breath-taking views, Thanyapura which is famous for its spectacular mountains, lush vegetation and expansive forest is the perfect sports holiday choice. Whether you're looking to reconnect with nature, hone your sporting skills, or relax with your partner in the stunning spa, this fitness break will ensure you reach your heath goals through education, sport and mind wellness. Keep fit and embark on a variety of sport activities including tennis, rugby and cycling where you can learn directly from experts and top coaches. With a dedicated health centre helping you to reach your optimum performance, a mind centre to holistically improve your well-being and fantastic sports facilities, you'll return home with restored health and vitality.

More information: View Thanyapura
The Adventurous Paradise: Costa Rica
For those couples seeking adventure, the luxurious Florblanca set in the untouched tropical jungle of Costa Rica is the perfect retreat for you. Wake up and embrace the spectacular sea view in your elegant private villa and unwind on the beautiful beach whilst enjoying a picturesque sunrise. From surfing to yoga classes, hiking, horseback riding and zip line excursions, enjoy a full schedule of group exercise and personalised training for maximum results to leave you feeling more energised and motivated. Spend a day at the fabulous Bambu Spa to indulge with a variety of relaxing body treatments. A stay at Florblanca is like no other and will leave your mind and body feeling rejuvenated.

More information: View Florblanca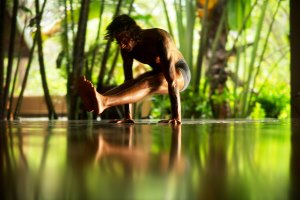 The Romantic Holiday: Italy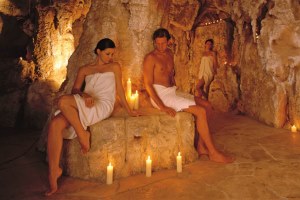 Escape to the romantic city of Italy and stay at the award-winning Adler Thermae, a luxurious health retreat located in the heart of Tuscany's natural park, Val d'Orcia, famous for its thermal waters and hot springs. Take advantage of the wide range of outdoor activities from hiking, walking, jogging and biking excursions and enjoy the breath-taking surroundings. End the day by pampering yourselves at the stunning spa and indulge in the revitalising treatments. Set in the beautiful Tuscan landscape on a former travertine quarry, the natural scenery of the surrounding valley is not to be missed and provides the perfect oasis for a luxury wellness holiday.

More information: View Adler Thermae
The Digital Detox Retreat: The Philippines
For a romantic getaway with a health-kick, try the digital detox retreat which focuses on pure relaxation removing all traces of radiation from your body. Set amongst spectacular rolling hills, lush gardens and clear lakes, The Farm retreat offers an exceptional healing environment to rejuvenate the mind and awaken the spirit, making it the perfect
detox holiday
for couples. Take strolls through the beautiful tropical gardens, explore the foothills of Mount Malarayat and end your evening at the luxurious restaurant for a nutritious and delicious meal. With a team of experts you will be supported through inner and outer cleansing that will enrich ones spirit to leave you feeling replenished, revitalised and restored.

More information: View The Farm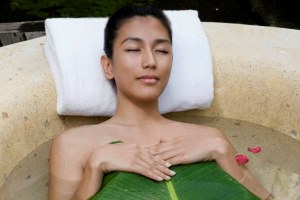 Talk to one of our Travel Specialists on 0203 3978891 or contact us
here
to discuss tailor-making your perfect well-being holiday.