5 of our Best Cycling Holidays
24 July 2014

24 July 2014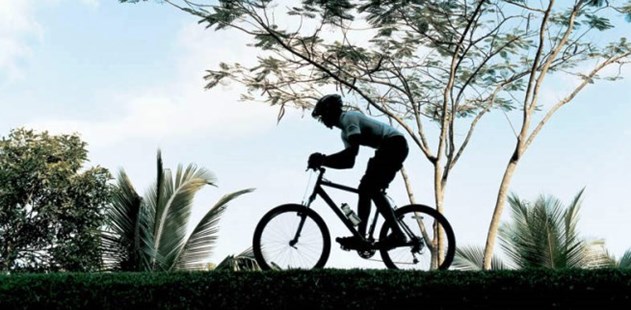 Are you after an exciting activity holiday which involves cycling around some of the world's most beautiful destinations? Do you want to absorb the great outdoors in these desirable places and increase your sense of well-being? Not only does cycling have many health and fitness benefits, it is also an exhilarating and fun way to explore new destinations and truly immerse yourself in foreign landscapes.
From cycling through the tropical surroundings of Thailand, to exploring the romantic scenery of Italy, we have a range of options to suit your cycling break wishes. With an array of complimentary fitness classes, spa treatments and additional professional guidance to compliment your action-packed days of cycling, these luxury resorts will leave you feeling both revived and relaxed at the end of the day.
Here we select our top 5 best cycling holidays; whether you are a cycling enthusiast, looking for a challenge or just seeking a fun fitness break, we have it covered.


Portugal: The Oitavos Biking Break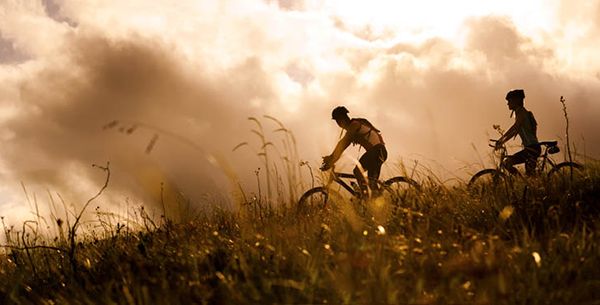 A couple cycling on The Oitavos Biking Break

Located on the stunning Estoril coast, this biking break offers you the chance to boost your fitness and well-being as you are taken on a 3-5 hour guided cycling tour through the picturesque Portuguese countryside. As a professional guide leads you through the beautiful landscape, you will be surrounded by breath-taking scenery and travel past incredible castles and palaces. Mountain bikes are readily available for hire, meaning you can take full advantage of the cycling paths to further explore this beautiful area. Make it a truly sporting holiday by hiking the surrounds and attending group fitness classes with activities ranging from tennis to golf, before indulging in ocean-inspired spa treatments.


More information: View The Oitavos Biking Break
 
Spain: The F12 Advanced Cycling Retreat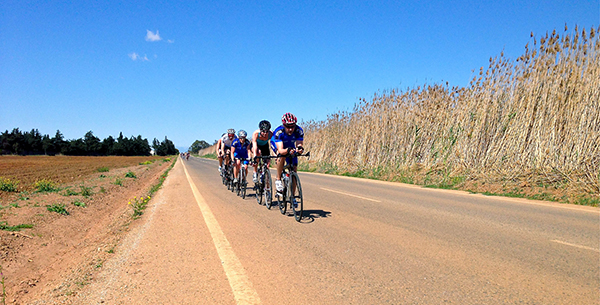 Cycling on a professional route on the F12 Retreat

Challenge yourself by embarking on this rewarding 7 day fitness and cycling retreat, where you will tour the scenic area of the Murcia region in Spain. Following the same routes used in professional road races, an expert will guide you through this stunning region, where you will journey through the Spanish countryside, enjoying its natural beauty and historic sights along the way. For true cycling enthusiasts, this active break will push your fitness levels to the limit. Reward yourself with complimentary access to luxury spa and hydrotherapy facilities, and benefit from recovery sessions and sports nutrition advice from an F12 trainer.


More information: View The F12 Advanced Cycling Retreat
 
Mallorca: Reads Cycling Break
A couple soaking up the sun at Reads Cycling Break

Nestled at the foot of the Tramuntana Mountains, this retreat offers you the opportunity to immerse yourself in the heart of one of the most popular cycling destinations in the Med. With free road bike hire for three days, as well as professional carbon bikes also available, this healthy break caters to cyclists of all abilities. A choice of both flat and more challenging biking routes are available, allowing you to enjoy rides to nearby mountains, beaches and absorb the breath-taking scenery. After an active day of cycling, you can relax in the luxury Vespasian spa and enjoy a sports massage.


More information: View Reads Cycling Break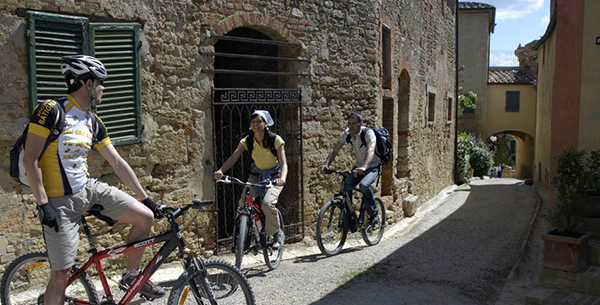 Cyclists exploring local Tuscan villages at Adler Thermae Active Fitness

This 5 day fitness break includes three mountain biking tours amongst the magnificent hills of Tuscany. Exploring the medieval towns and scenery of Italy's famous wine lands, you will be exposed to picturesque hilltop views during a wide range of guided bike tours. Ranging from easy to challenging, these special cycling tours will guarantee you a satisfying healthy and active break. Located within Tuscany's natural park, Val D'Orcia, you can also treat yourself to unlimited access to the spa and experience the retreat's own thermal spring, as well as enjoy a complimentary sports and connective tissue massage.


More information: View Alder Thermae Active Fitness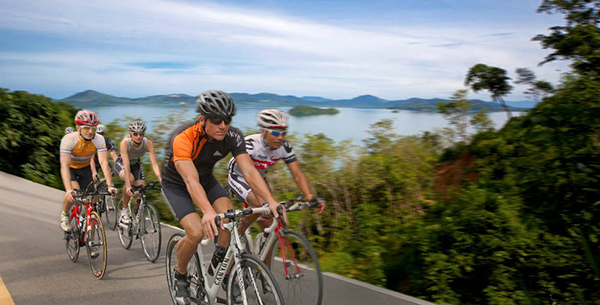 Triathletes cycling through exotic Thailand at Thanyapura

This unique destination located in Phuket, Thailand offers training grounds for triathletes of all abilities. Situated amongst the stunning exotic scenery of mountains and tropical rainforest, the surrounding local roads offer a quiet and safe environment for you to enjoy cycling with the coaching of experts. With private training sessions, performance seminars, professional bike fitting services and bike rentals, this is the perfect destination for fitness fans looking for an active biking and fitness holiday in peaceful surroundings. With an aim of combining mind, body and soul, you can unwind during complimentary yoga classes and in the sports and leisure club.


More information: View: Thanyapura Triathlon
Talk to one of our Travel Specialists on 0203 397 8891 or contact us here to discuss tailor-making your perfect activity cycling holiday.