5 of the Best Fitness Honeymoon Holidays
26 September 2014

26 September 2014

Not convinced by the idea of flying and flopping on a beach and being inactive on your honeymoon? We realise that beach honeymoons with a minimal amount of fitness activity don't float every couple's boat, so why not kick-start married life the healthy way!
With our range of  fitness honeymoons, from the Caribbean to Europe, and America to Thailand, there is a variety of beautiful destinations for every newlywed couple, no matter when you want to go. Whether windsurfing across the warm waters of St. Lucia, cycling through tropical Thailand, hiking the Red Mountains of Utah or practicing your sun salutation on a rooftop in Ibiza, there are endless ways to ensure you stay fit for your loved one on your honeymoon.
Here, we highlight 5 of our best fitness holidays for honeymoons to tone up your fitness and enhance your wellness, so that you can return home looking (dare we say it) even better than you did on your wedding day.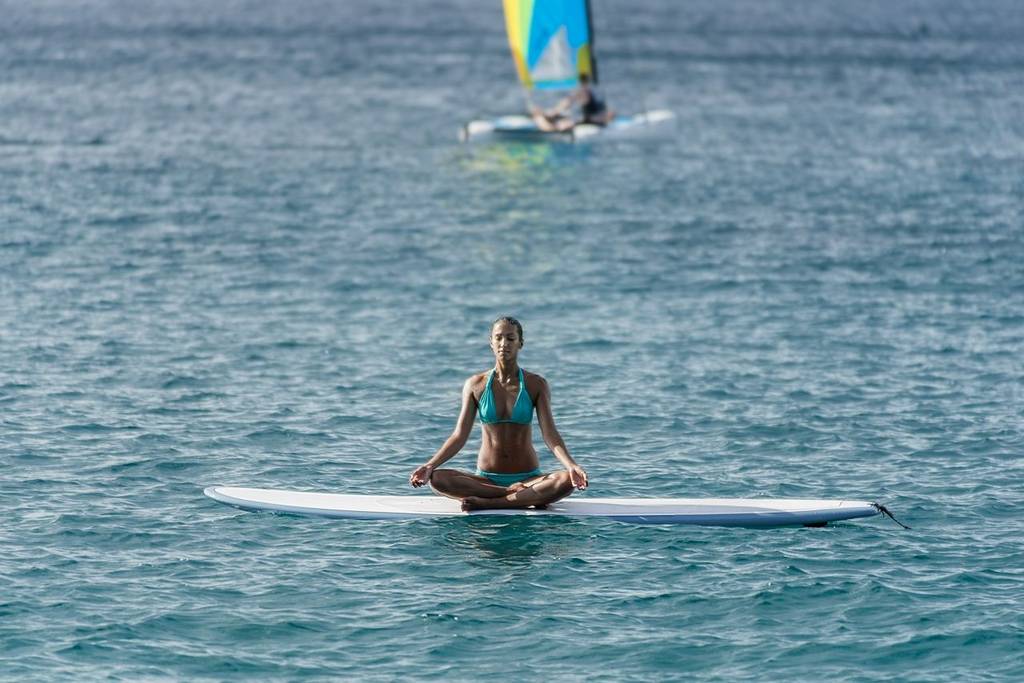 Paddle board yoga at The Body Holiday

Escape on this luxury all-inclusive honeymoon in St Lucia and prepare yourselves for an overwhelming choice of fitness activities. Ideal for a honeymoon activity holiday, keep active with your newlywed in stimulating ways amidst the beauty of pristine sandy beaches, warm waters and natural tropical jungle. Whether you're windsurfing together across the bay, mastering mountain biking in the jungle, or strolling along the surf, there are plenty of ways to improve your fitness on your honeymoon. Enhance your well-being by taking advantage of exquisite treatments at the award-winning wellness centre, including a delicious lime and ginger scrub. Enjoy a private sunset boat cruise with your loved one for some added romance.


More information: View TheBodyHoliday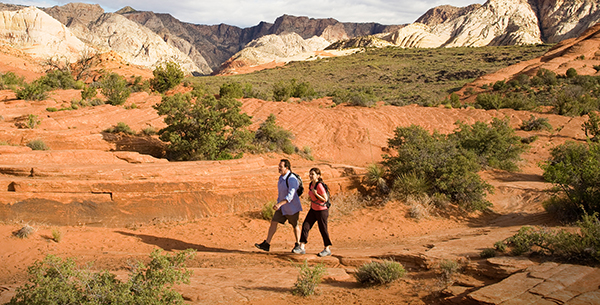 Hiking at Red Mountain Resort

What better way to kick-off married life than by lacing up your walking boots and heading off on a hiking honeymoon at this unique fitness retreat in Utah. Surrounded by the breath-taking scenery of the Red Mountains, this healthy holiday provides the perfect choice for newlyweds searching for an adventure honeymoon. Take in the outstanding mountain-top views on your daily morning walks, and venture to the close-by outdoor adventure parks, including Zion or Bryce Canyon National Parks. Fun group classes such as yoga and Tai Chi will help you maximise your fitness. Cool off in the refreshing pools with your loved one, before treating sore feet at the luxury spa to an outstanding reflexology massage.


More information: View Red Mountain Resort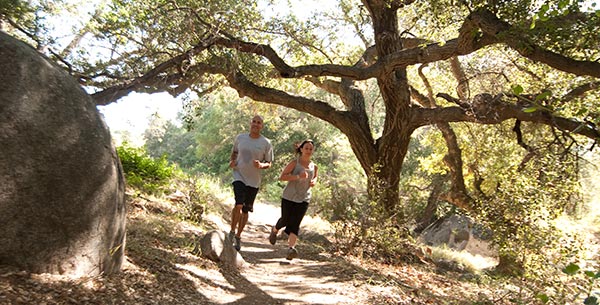 Jogging at Rancho La Puerta

In search of a secluded and romantic fitness honeymoon? Travel to this Mexican honeymoon getaway nestled in an idyllic mountainous environment in the Baja California region. This luxury honeymoon escape offers sporty newlyweds a choice of over 50 daily fitness classes and activities to attend, including tennis, aqua fit, yoga and volleyball. Trek through exquisite meadows and hike to the mountains to absorb the breath-taking views. Be sure to visit the 3 outstanding wellness centres and indulge in a luxurious range of naturalistic spa treatments, such as a Japanese restorative facial or a seaweed wrap, for a healthy luxury spa honeymoon experience. Enjoy the romance of your own private 'casita' where you can enjoy ultimate seclusion. 


More information: View Rancho La Puerta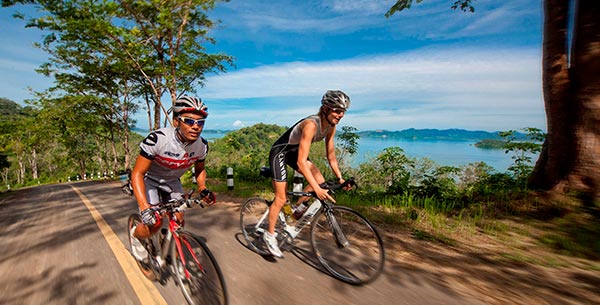 Triathlon training at Thanyapura

Banish lying on the beach all day and head off on a unique sports and fitness holiday in Phuket, ideal for a healthy honeymoon in April. Set against a backdrop of lush rainforest and stunning mountains, this sports retreat boasts world-class facilities including an Olympic swimming pool, 6 tennis courts and a beach volleyball court. Immerse yourselves in a variety of exciting fitness activities morning until night - why not take a peaceful cycle through the beautiful surroundings? Reconnect your mind, body and soul as you reach your health and fitness goals together. Soothe your aching muscles and indulge in a sports massage side-by-side with your loved one.


More information: View Thanyapura
 
Ibiza: 38 Degrees North Aguas de Ibiza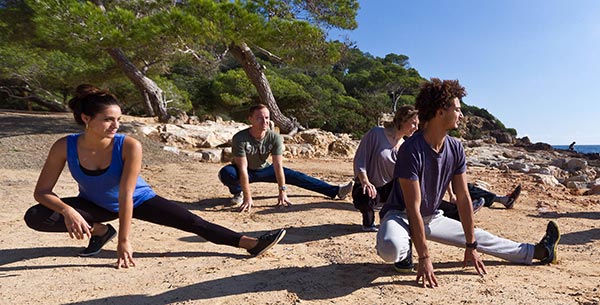 Fitness training with stunning views of the coastline at 38 Degrees North

Discover a different side to the party island as you and your newlywed escape on a fitness honeymoon holiday. Located in the quieter north of the island, enjoy the tranquillity of this healthy honeymoon as you keep active in paradise. With daily fitness activities including mountain biking and hiking, you and your loved one can enjoy views of a coastline sparkling with azure waters and some of the most beautiful beaches in Europe. The rooftop yoga classes make this an ideal yoga and Pilates honeymoon. Relax in luxury at the end of the day with a romantic Turkish bath and spa massage or take a short walk to the nearby gastronomic capital of the island, Santa Eulària. 


More information: View 38 Degrees North Aguas de Ibiza
Talk to one of our Travel Specialists on 0203 397 8891 or contact us here to discuss tailor-making your perfect fitness honeymoon.