5 of the Most Transformative Weight Loss Holidays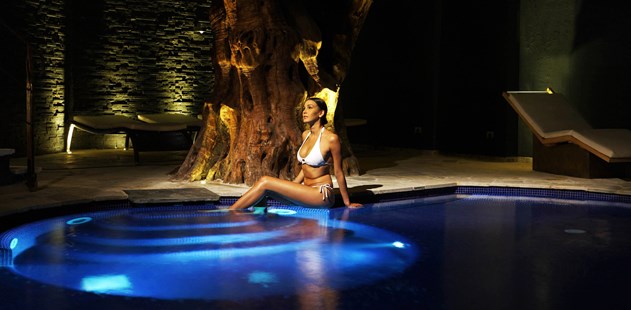 Get fit, shed unwanted pounds and learn how to sustain your ideal weight long term with the healthy solution of our transformative weight loss retreats. Even with the best of intentions it can be difficult to find the motivation to kick start weight loss, together with the confusion of contradictory weight loss advice oversaturating the media. Learn from the experts on our transformative weight loss holidays and receive professional guidance on how to exercise and nourish your body in the best possible way to reach your goals.
Push your body to the limit with a SLIM Circuit fitness class in Portugal or cleanse your system with a sliming scrub and wrap spa treatment in Thailand. Experiment with different fitness classes on our active holidays and find what works best for you to achieve your goals. Nutrition experts are on hand to provide private consultations and specifically designed meals for optimal weight loss, as well as healthy cooking classes and workshops to transform your approach to food and health. Tone up with yoga, raise your heartrate with cardio and slim down with cleansing spa treatments, leaving you ready to continue shedding the pounds at home.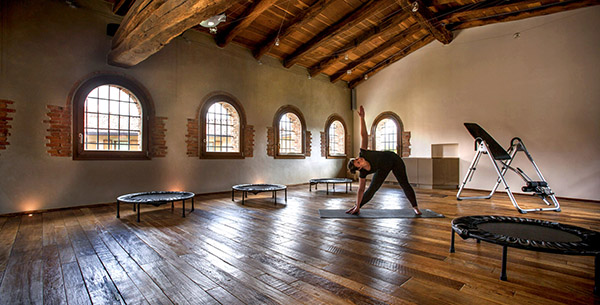 Kick start weight loss at Ti Sana

Get started on your weight loss goals and restore your natural vitality in the green hills of Northern Italy. Personal training sessions are combined with detox treatments and a customised nutrition plan to transform you into a new and healthier version of yourself. Working to reach your goals on a transformative healthy holiday in Europe, attend educational seminars on how to transform your everyday habits into healthier ones, together with vegetarian cooking classes to help you recreate your new favourite dishes. Ti Sana's combination of slimming spa treatments with exercise will kick start your weight loss journey and return you home re-energised and transformed.

More information: View Ti Sana Weight-Loss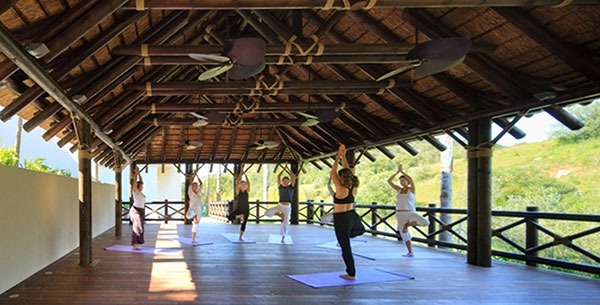 Centre body and mind at Shanti Som

Experience the benefits of a tailor-made nutrition and fitness plan as you work towards your personal weight loss goals at this healthy retreat, set amongst the rolling Spanish hills of Andalucía. After a comprehensive consultation with a nutritionist, work up a sweat with a personal training session, before re-fuelling with a lunch designed to specifically match your metabolism and eliminate unhealthy sugar cravings. A transformative weight loss retreat designed to work with your body, not against it, boost your energy with a group yoga session for a yoga and fitness holiday that will tone muscles and holistically centre your mind. 

More information: View Shanti Som Weight Loss Retreat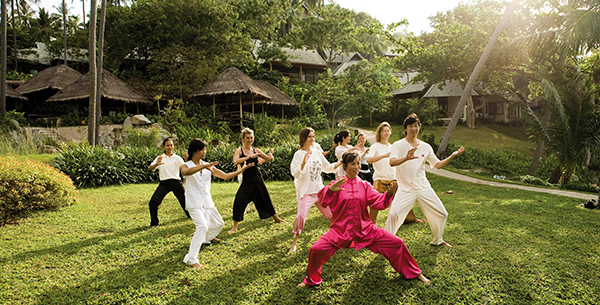 Join in with a group Tai Chi class at  Kamalaya

Embrace a more mindful way of losing weight whilst surrounded by the lush vegetation of Koh Saumi at Kamalaya in Thailand. A full body evaluation and ideal weight consultation will set you on course for optimum weight loss, whilst slimming spa treatments, including lymphatic drainage therapy and a detoxifying scrub, will assist in flushing toxins from your system. Feel the benefits of a transformative active spa holiday with the winning combination of expert training and cleansing treatments. Join in with a group Tai Chi class or get a full body workout with circuit training, before relaxing in the luxurious spa facilities to leave you lighter and completely rejuvenated.

More information: View Kamalaya Ideal Weight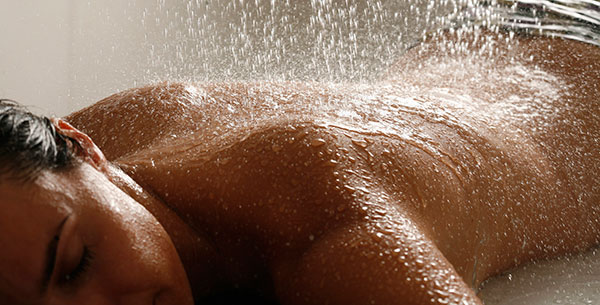 Experience detoxifying & slimming spa treatments at Longevity Thalassa

Kick start your long-term weight loss journey at this healthy retreat in Portugal, just a stone's throw from the stunning Gaivotas beach on the Algarve coastline. A combination of transformative fitness sessions, detoxifying spa therapies and marine-based Thalasso treatments, will leave you feeling energised and rejuvenated. Work towards your goals on a healthy break where slimming meals and natural supplements will nourish your body, while the SLIM Circuit will torch fat. Keep your body in optimal weight loss condition with a daily supply of alkaline water and attend workshops on healthy living and mindfulness, to provide you with a solid foundation for sustainable weight loss.

More information: View Longevity Thalassa Weight Loss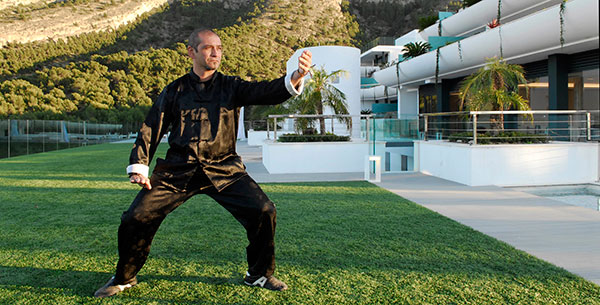 Strengthen and transform your body at SHA Wellness

If you're serious about losing weight in a healthy way; this transformative weight loss holiday in Spain will help to get you there. Focusing on reducing sugar levels and lowering cholesterol through a macrobiotic diet plan and the guidance of professional consultations, SHA teaches you how to approach food healthily. Enhance your transformative detox holiday cleanse with detoxifying spa treatments, including hydro-colon therapy sessions, whilst challenging personal training sessions will boost your metabolic rate. Make the most of healthy cooking lectures and group classes, including yoga and Tai Chi, to help you reach your ideal weight.

More information: View SHA Intensive Weight Loss & Detox
Talk to one of our Travel Specialists on 0203 397 8891 or contact us here to discuss tailor-making your transformative weight loss holiday.