5 Spa Holiday Treatments with the Wow Factor
25 November 2014

25 November 2014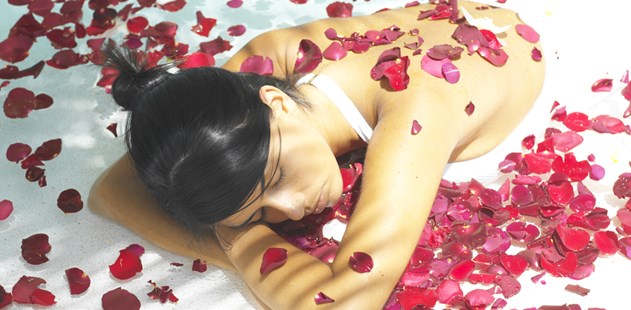 With hundreds of spa treatments boasting a variety of health benefits, how do you know which is best suited to you? From traditional Ayurvedic healing to modern Western techniques, there are many different types of spas that offer you the chance to improve digestion, cleanse your pores and increase mental clarity. We have rounded up our top 5 luxury spa treatments with the "wow" factor so you can match holistic therapies to your personal wellness goals. Personalise your spa holiday with the best healing spa remedies on offer, from Shirodhara in India to Chi Nei Tsang in Thailand. Combat emotional imbalances, detox your body and feel refreshed with our favourite spa treatments at our best-selling and award-winning spa retreats.


Chi Nei Tsang
An ancient Taoist practise, Chi Nei Tsang was used by monks as a way to detoxify and strengthen their bodies so they could achieve new heights of spirituality. Based on a blend of Thai and Chinese massage, pressure is applied to the abdomen and vital organs to aid digestion, improve energy flow and balance the emotions associated with our physical centre. Day-to-day life can lead to a build-up of physical and emotional toxins that cause knots and tangles in the stomach, leaving us feeling run-down, lethargic and ill. Chi Nei Tsang is performed using a range of shallow and deep massage techniques along with internal meditation to promote inner harmony and to help awaken your body's healing powers.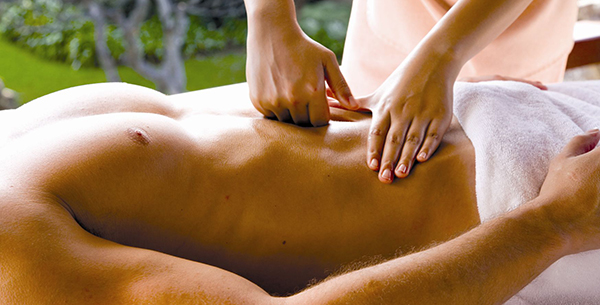 Heal your body through Chi Nei Tsang at Kamalaya


Enjoy Chi Nei Tsang at this award-winning destination spa on the south coast of Koh Samui. Kamalaya is renowned for its holistic approach to wellness and its extensive programme of spa therapies. With traditional Asian massages and healing steam caverns at your disposal, you can truly relax in this tropical paradise and focus on your health and well-being. Indulge in daily yoga and meditation classes along with your favourite spa treatments and tailor your healthy holiday to suit you.


Shirodhara
Shirodhara was developed in Kerala, India, as a form of Ayurvedic therapy; a restorative technique designed to treat a variety of conditions from memory loss and insomnia to tinnitus and psoriasis. From the Sanskrit words for 'head' (shira) and 'flow '(dhara), Shirodhara involves the pouring of liquids over the forehead, often referred to as the 'third eye'. A steady stream of warm oil is poured onto the head for between 20-40 minutes, after which you are able to relax quietly with your thoughts and take the time to heal. The treatment is said to promote healthy blood circulation to the brain, leaving you feeling revitalised and free of stress.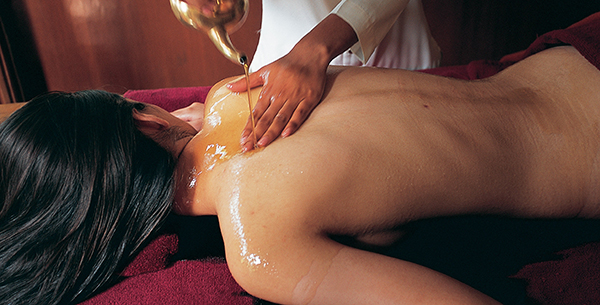 Experience an Ayurvedic therapy at Ananda


Ananda's spa programme contains a wealth of traditional Ayurvedic therapies along with more modern healing techniques such as hydrotherapy and reflexology. Set in the foothills of the Himalayas, Ananda is a luxury destination spa holiday and the ideal destination for a detox retreat famed for its all-encompassing wellness programmes and natural beauty. Enjoy a Shirodhara session in the resort's 24,000sqft spa, along with a menu of over 75 other healing body and beauty treatments including private yoga sessions in a variety of disciplines in its cultural home of India.


Craniosacral therapy
This non-invasive therapy is a gentle way of relieving stress and encouraging your body to balance and heal itself. Whilst lying down, soft contact is made with your head, down your spine and the back of your neck. This technique is said to help improve the quality of your cerebrospinal fluid which surrounds your brain and spinal cord. A build-up of tension can cause congestion in this fluid, increasing chances of stress-related illnesses and internal energy imbalances. Listen to your body as it responds to the healing touch of this treatment, and feel a spiritual connection that will leave you with a deep sense of peace.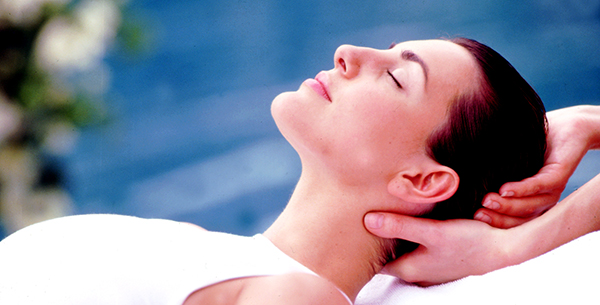 De-stress with craniosacral therapy at The Bodyholiday


The BodyHoliday offer 30 minute healing sessions of craniosacral therapy alongside a range of holistic treatments including aromatherapy, Abhyanga and reflexology. Make the most of this beach spa holiday by taking to the sea, with private boat cruises alongside water sports and scuba diving. The resort has its own unique mission statement, 'Give us your body for a week, and we will give you back your mind', and with over 25 fitness and meditation classes on offer, you will leave feeling like a new person.


Abhyanga and Swedana
Abhyanga is a therapeutic healing massage performed to a rhythmic beat with warm herbal oils said to improve blood circulation and increase your body's Prana (life force). This full-body therapy heals both internally and externally, unknotting sore muscles and addressing built-up inner tensions. Typically, Abhyanga is followed by a Swedana session; a herbal steam box where you can further unwind whilst you sweat out harmful bodily toxins and unclog muddied pores. The humid conditions of the Swedana can help improve circulation as well as loosen muscles and leave you feeling re-energised. This duo of therapies is perfect for those looking for a complete sense of relaxation and detoxification.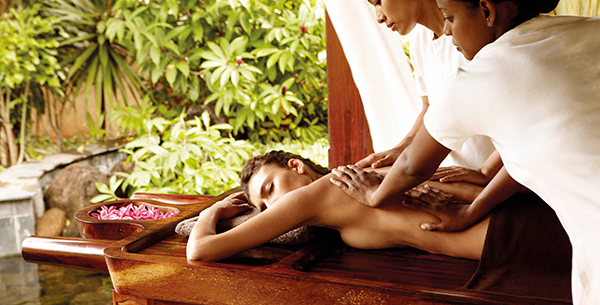 Release tension through Abhyanga at Como Shambhala in Bali


With expert massage therapists and a dedicated Ayurvedic doctor, Como Shambhala provides a back-to-nature approach to wellness that encompasses everything from the food on offer to the treatments in the multi-award winning spa. Experience a true sense of calm on a detox holiday with a dual Abhyanga and Swedana therapy session in the spa by a charming hidden water garden. Daily guided walks of the estate will clear your mind for the day ahead and let you discover the beauty of this breath-taking island.


Traditional Moroccan Hammam
A Hammam is a traditional steam room where you can de-stress and enjoy a therapeutic massage and exfoliating treatments designed to cleanse your body. A popular treatment on a de-stress holiday, the steam and high temperatures will cause you to sweat out any harmful toxins you might have, to purify your body both inside and out. After you are relaxed in the humid steam of the Hammam, a spa therapist will wash you with natural Moroccan black soap, letting it penetrate your pores and invigorate your skin. They will then scrub you down with an abrasive glove, shedding dead skin and dirt from your body, leaving you feeling fresh and rejuvenated. A cold shower often follows to close your pores and improve blood circulation.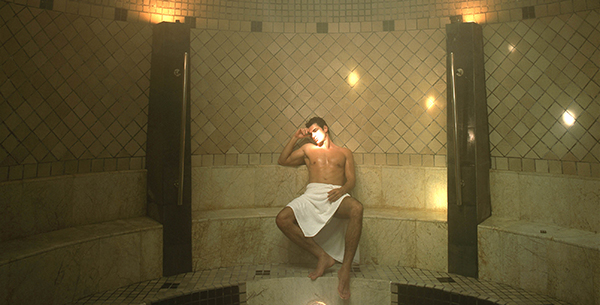 Try a luxury steam therapy at Paradis Plage


Home to a traditional Moroccan Hammam and a modern Sensorial Hammam, Paradis Plage offers a variety of luxury steam therapies to cleanse your body and invigorate your skin. This luxurious resort also conducts 3 daily yoga sessions in their private glass-panelled beach pavilion, the perfect destination for a yoga retreat, so you can truly get to grips with nature at its most breath-taking. Our custom Fusion Fitness holiday can include all your favourite holistic therapies and activities, whether you want to learn how to surf, get fit, or simply unwind in the spa.
Talk to one of our Travel Specialists on 0203 397 8891 or contact us here to discuss tailor-making your perfect spa holiday.