7 Benefits of TRX Suspension Training
26 January 2015

26 January 2015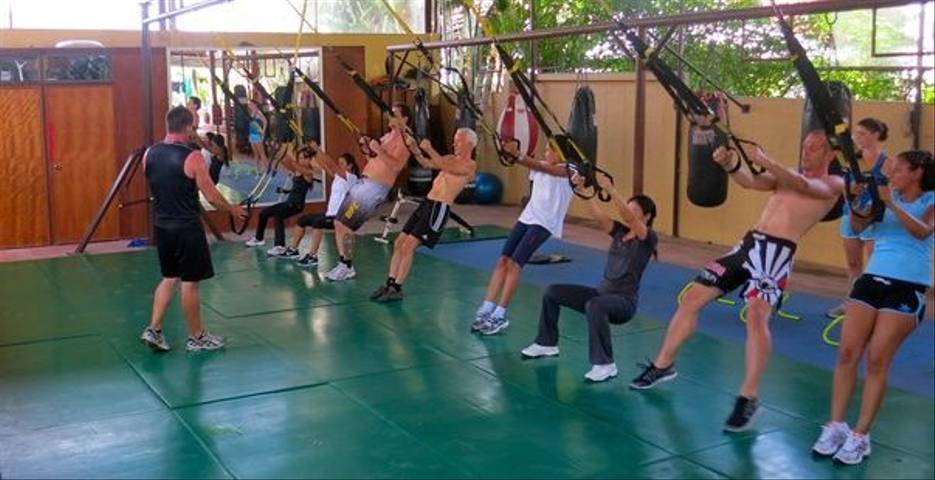 If you haven't swung from the rafters with TRX suspension training before, the chances are you have already seen or read about it. Invented by a Navy Seal to keep his fellow troops fit in remote parts of the world, it involves the use of hanging bands to engage muscles using just your own body weight. By changing the way you angle your body, every muscle can be engaged in a pull or push motion.
This fantastic and simple method of exercise can allow anyone to reach their desired goal, be it weight loss, improved muscle tone or overall fitness. Here, we outline 7 benefits of TRX suspension training, from its low impact nature to engaging your whole body.
1. Suitable for all levels
It doesn't matter if you're an Olympic athlete or just venturing into a new hobby of fitness; TRX suspension training is beneficial for all levels of athlete. Just by changing your body position slightly, the load can be increased or decreased on your muscles meaning that everyone can use this method of training.


2. Versatility
Just two adjustable bands provide a comprehensive workout to every single muscle in your body. You can transport them easily and set up the TRX suspension system anywhere, so when you come back from your healthy holiday, totally addicted, you can buy your own and carry on enjoying the benefits wherever you are.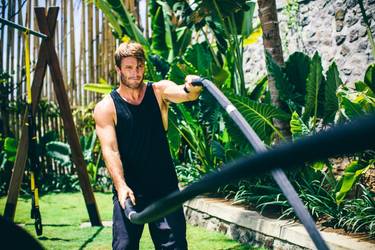 3. Improve cardio and strength
TRX suspension workouts will not only improve your muscle strength, but also your cardiovascular endurance. By changing the speed at which you perform the exercise, you can increase the work out you give to your heart and lungs.


4. Help achieve any goal
Because of the versatility of the TRX suspension training, any goal can be achieved. You may wish to gain muscle strength, lose weight or even train for a marathon. Whatever your aim, regular TRX suspension training will get you there.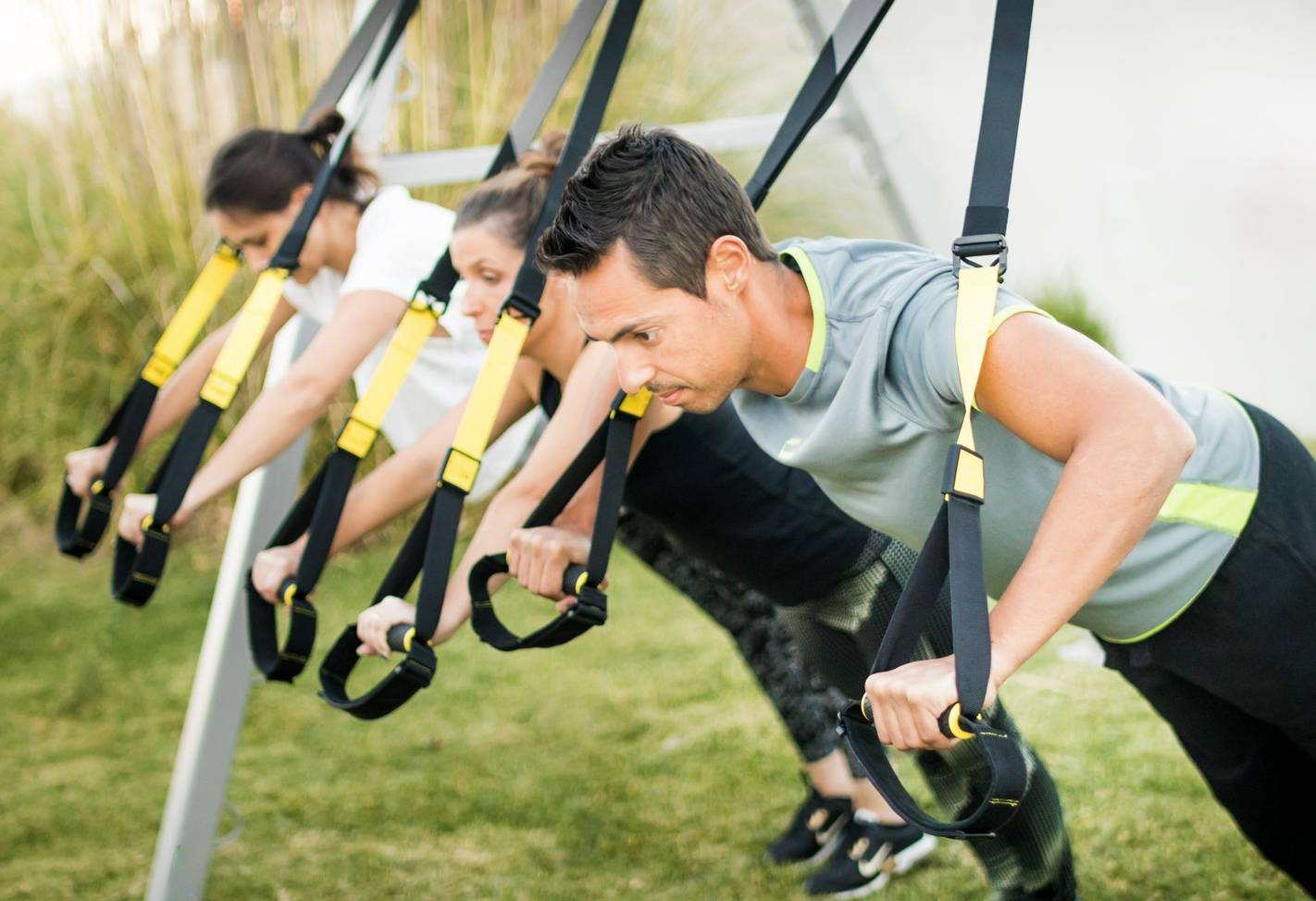 5. Engages whole body
The instability that the TRX suspension system creates whilst you perform movements means that your core is constantly activated. Moreover, the functional movements mean that many muscles are worked at the same time, providing a very comprehensive, all over workout.


6. Low impact nature
Because of its suspended nature, TRX suspension training is very low impact and means that your joints are not put under much stress. In turn, this means that there is a low risk of injury, allowing you to train as hard as you wish with less risk of causing or agitating a pre-existing injury.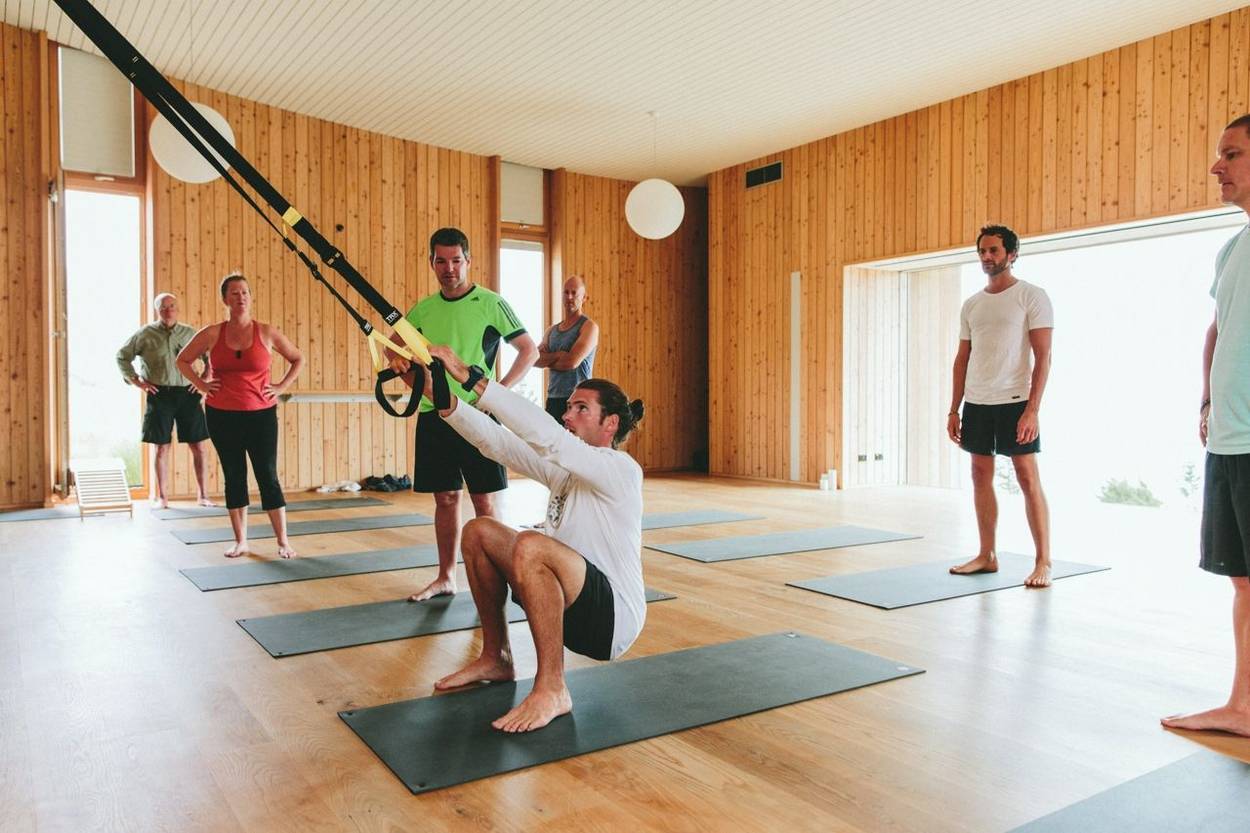 7. It's different
Sometimes the monotony of going to the gym can be tedious, and we can often struggle to keep motivated with our fitness programmes. TRX suspension training is unlike any other technique for working out and can be mixed into your normal training to liven it up. This will keep you engaged and looking forward to your sessions time and again.
By combining TRX suspension training with other activities, you will be able to get a great workout in a fun and new way.  Our exclusive Fusion Fitness holidays allow you to do exactly that; blend your favourite activities, fitness classes and spa treatments together with TRX suspension training to create your perfect tailor-made wellness holiday.
Read on as we round-up five of our best Fusion Fitness holidays where you can experience the well-being benefits of TRX suspension training in stunning destinations around the world.
If you have been inspired to give TRX suspension training a go why not learn from the experts on a fitness holiday in destinations from Portugal to Thailand. Here we share our top 5 fitness holiday with TRX suspension training where you can enjoy a luxury healthy holiday whilst profiting from the extraordinary health and fitness benefits TRX has to offer.
Our Top 5 Fitness Holidays with TRX Suspension Training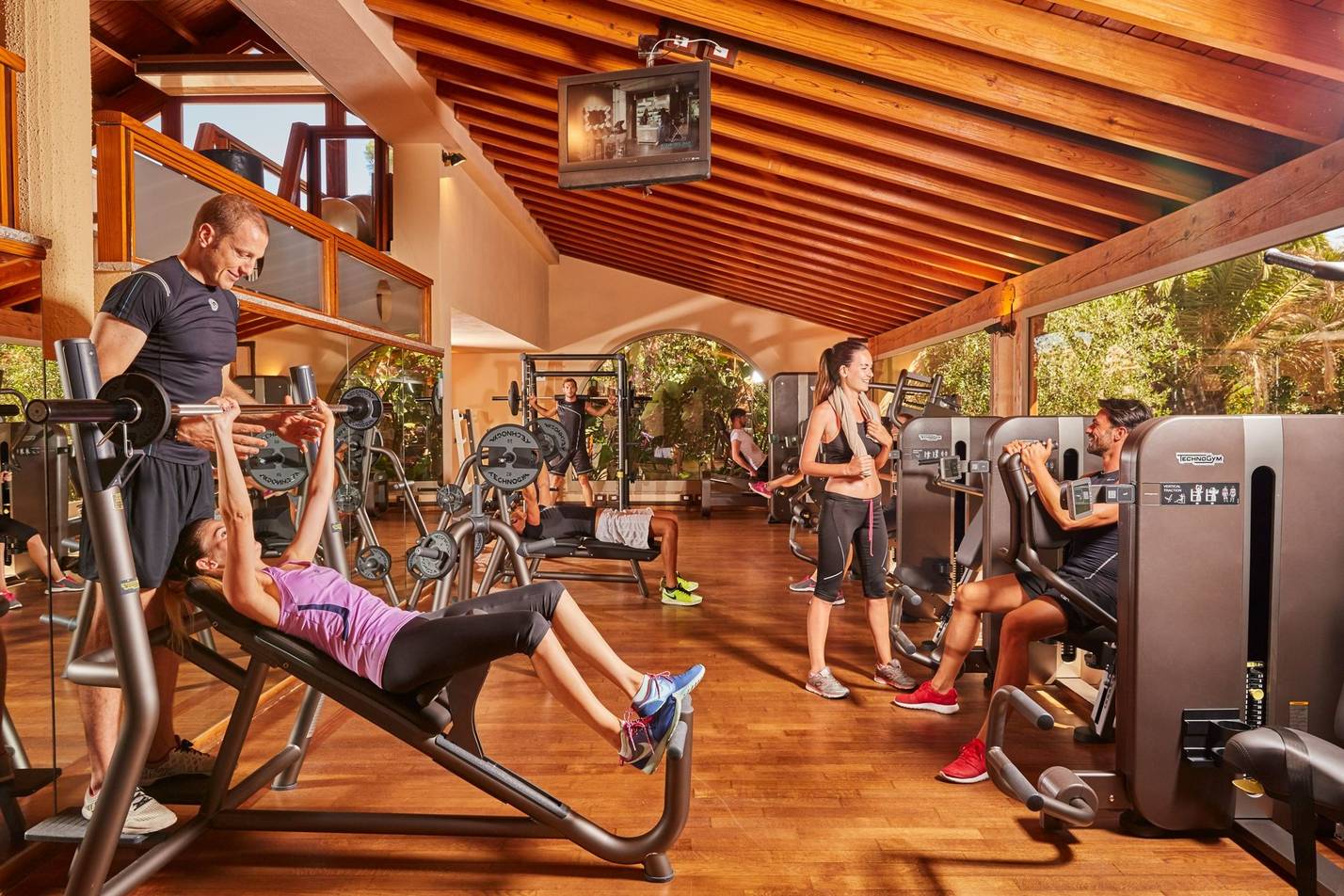 Surrounded by the natural beauty of the Portuguese coastline, push your body through the cardio, toning and strength training on our tailor-made Fusion Fitness holiday. Expert fitness gurus will help you get the most out of your suspension training by tailoring your session to suit your individual fitness goals. Shake things up to achieve your full potential on a multi-activity holiday as you choose from a wide range of activities, including body combat, aqua gym and circuit training. Unwind after an active day with a yoga or Pilates session, before indulging with a choice of reviving spa treatments.


More information: View Galo Fusion Fitness


For a TRX experience in a tropical paradise, reinvigorate yourself in tranquil Thailand. Situated on the stunning island of Koh Samui, Kamalaya focuses on a holistic approach to fitness and well-being. No matter what level of fitness you start at or what experience you have with TRX suspension training, personal trainers cater for all abilities and experience levels. A dream destination for a yoga retreat, balance your mind and body with daily yoga, Tai Chi and Pilates. For an all-encompassing approach to your well-being, re-energise with a range of Ayurvedic spa therapies, to return home from your wellness holiday fit and healthy.

More information: View Kamalaya Fusion Fitness

Thailand: Phuket Cleanse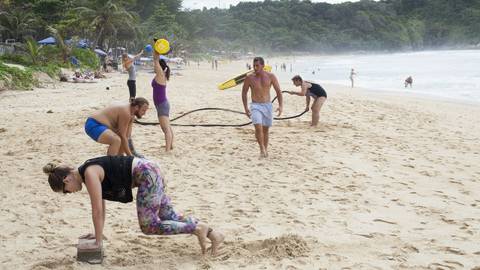 Boost your fitness in paradise at Phuket Cleanse


Keep active with everything from power walking to aqua aerobics, yoga to Pilates and TRX workouts to tennis on our exclusive wellness holiday at Phuket Cleanse, perfect for a fun-filled activity holiday. Enjoy a luxurious escape at this Asian gem looking out over white sand, palm trees and turquoise water. Enhance your well-being and unwind with a deep tissue massage or reflexology surrounded by the tropical forest for a truly calming experience. Maintain your fitness with use of the yoga facilities, gym and numerous water sports from snorkelling to boat rides.


More information: View Phuket Cleanse


Challenge yourself mentally and physically at SHA Wellness Clinic
Enjoy a tailored wellness programme on a specialist spa holiday to address everything from cardiovascular fitness to weight loss and your overall well-being. Perfect for anyone recovering from an injury, TRX suspension training will let you challenge your body in new ways. Replenish your energy after training with healthy gourmet meals or a personalised macrobiotic diet and take part in healthy cooking classes, leaving you ready to return home to a healthier lifestyle. With everything from a Thai massage to a lymphatic drainage massage, tailor your spa treatments on your healthy holiday to suit you.


More information: View SHA Wellness Clinic


Croatia: Sun Gardens Dubrovnik Fusion Fitness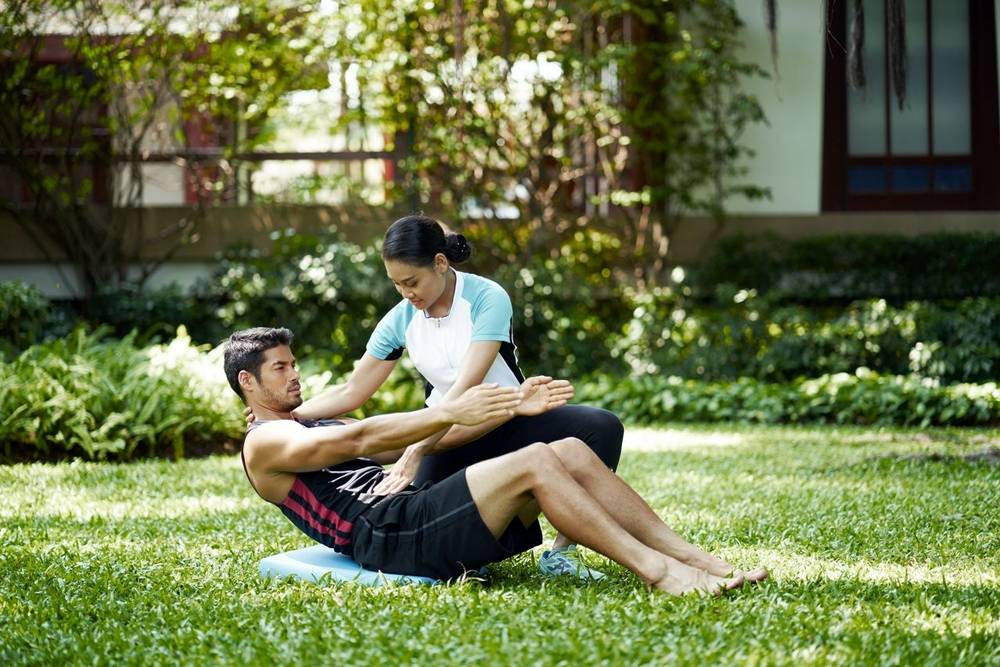 Challenge your endurance at Sun Gardens Dubrovnik

Fast becoming the must-visit holiday destination, due to its beautiful scenery and Mediterranean climate, Croatia is an ideal choice for a fitness holiday. Experience its fantastic culture, whilst enjoying a hugely wide-ranging list of activities to go with your TRX suspension training on a tailor-made fitness holiday. Mix up your usual fitball and kettlebell workouts with the many benefits that TRX suspension training brings, such as core strength and improved tone. Situated right on the seafront, an open water swim is never too far away and with a variety of holistic and sports spa treatments, relaxation has never been so good.


More information: View Sun Gardens Dubrovnik

If you're still in search of the right destination for you, explore our collection of worldwide fitness holiday, Talk to one of our Travel Specialists on 0203 397 8891 or contact us here totdiscuss tailor-making your perfect fitness holiday.