A Different Kind of All-inclusive Holiday
22 January 2013

22 January 2013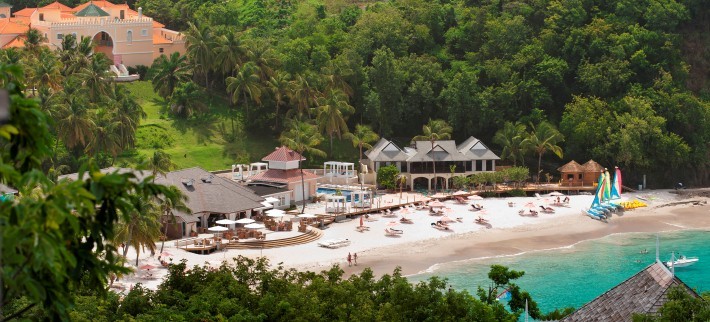 Gone are the days when an all-inclusive holiday meant a sub-standard resort and rubbery buffet food. Up market all-inclusive holidays are the new trend in travel with lavish comforts, delicious cuisine and stunning locations. However, you may be wondering how different they can be to the old ones. Well, as you will see, very…
Moving from Butlins to Bali, the destinations in which all-inclusive holidays are offered are simply the tip of the iceberg in terms of differences. According to research by firm GfK, the UK market for this kind of holiday has grown 32% in the past 5 years, with the premium all-inclusive sector growing at twice the rate of the ordinary holiday option, pushing luxury resorts to increase the true value and range of their offerings. Some far flung destinations, like St Lucia, include delectable food in sumptuous comfort, further distancing the words 'all inclusive' from previous connotations such as cheap and tacky. Quality and value is no longer a necessary trade-off, as the best of both worlds can now be enjoyed.
The food included at these luxury healthy holiday resorts is a world away from the stone-like boiled eggs and chewy streaky bacon that you might initially expect. Nowadays at all-inclusive resorts, you're more likely to discover the numerous benefits of a delicious and healthy wheatgrass shot, green smoothie and a yoga class. A variety of daily menus, cooked by world-class chefs, are not dissimilar from those discovered by venturing to an excellent restaurant, giving you an easy choice of where to go for a guaranteed mouth-watering meal. A rise in gastronomic expectations by the ever-changing consumer has led to this remarkable evolution of fine dining to merge with the all-inclusive holiday.
The discrepancies don't stop there; how we define all-inclusive has begun to develop into something completely unique. Lounging on the beach is not considered by most to be a necessity nowadays, with an increasing trend towards an active and healthy holiday including a variety of health and fitness classes and/or spa treatments. Not only is food and accommodation included but also the state-of-the-art facilities, along with expert practitioners, which allow the guests to explore a whole new world of treatments, exercises and activities; all at no extra cost! Striking a balance between relaxation and rejuvenation, the numerous activities and pampering allow you to truly escape from the strains of daily life. This is just another example of the increasing value and distinctiveness of a modern luxury all-inclusive holidays, a far cry from classic and dated perceptions.
So, now you've heard about the new kind of all-inclusive, you may be wondering where do they actually exist. Ranging from Thailand to Antigua, here are our top five luxury all-inclusive holidays; combine the sophistication of an amazing resort with great all-inclusive value: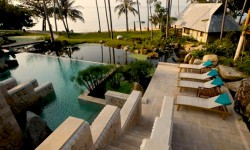 Thailand
Thailand's award-winning sanctuary and holistic spa incorporates lily ponds and tropical jungle foliage into a relaxing and stimulating environment. Various fitness classes, including tai chi and yoga ensure you can de-stress in sumptuous comfort. Three spa cuisine meals a day are prepared to suit everyone's needs and outstanding accommodation ensures a truly special holiday. What's more, you can create your ideal programme to re-energise your body and boost your metabolism with an exclusive
Fusion Fitness™ holiday
at Kamalaya.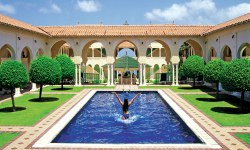 St Lucia
This luxurious St Lucian resort provides an amazing array of spa treatments, therapies and activities in spectacular surroundings. In the midst of natural waterfalls and unspoilt rainforest, expect to be pampered in the award winning spa, enjoy numerous world-class sport facilities and indulge in delectable food in three restaurants. This is the number one resort for those looking for an all-inclusive
singles holiday
.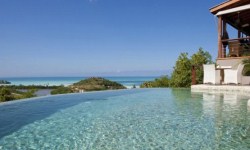 Antigua
This all-inclusive resort effortlessly provides the perks of an active
fitness holiday
with an indulging
spa holiday
. A tailored fitness programme with classes ranging from Hatha yoga to personal training, all with professional instructors, will ensure you reach your health and fitness goals. Relax in the state-of-the-art 6000ft Aveda Concept Spa with holistic treatments and therapies aimed at helping you to tone up and keep fit. Watch the sun go down whilst indulging in delicious food at the ridge top restaurant.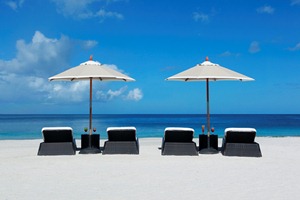 St Vincent
Surrounded by tropical rainforest in St Vincent, this resort is where luxury meets relaxation. Complimentary fitness classes and activities are just the start of what's included. Buccament Bay is a fantastic resort for a
family active holiday
. The tennis and football academies provide fun and enjoyment for all ages, and you can rejuvenate at the exclusive spa after an active day. Enjoy various restaurants with tastes from around the world, offering a fantastic cultural experience.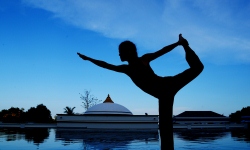 Thailand
Located in Koh Samui, Thailand's Absolute Sanctuary is well known for its fantastic yoga and
detox holidays
, and its healthy approach towards health and fitness. Luxurious accommodation, Moroccan inspired architecture and extensive range of detoxifying therapies ensure every guest leaves feeling rejuvenated and healthy long after their stay.


Talk to one of our Travel Specialists on 0203 397 8891 or contact us here to discuss tailor-making your perfect healthy holiday
.