Active and Healthy Holidays for March 2014
06 February 2014

06 February 2014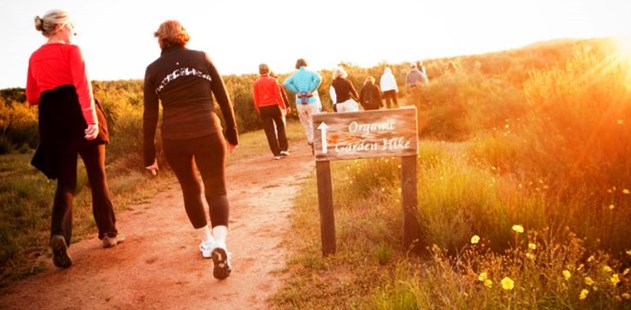 In March, New Year detoxes and diets may have started to wane but a fitness retreat, activity break or healthy holiday is a great way to regain focus and get back on track. With everything from daily classes to relaxing spa treatments in some of the most beautiful parts of the world, our wellness holidays give you exactly what you need.
From the Swiss mountains to the tropical Caribbean, we've put together our top 5 active and healthy holiday destinations to help you reach your goals. Fly away in March and you could be receiving the famous 'Jewel Signature Massage' in Jamaica or be hiking across the breath-taking terrain of New Zealand, all of our well-being holidays have one thing in common, you are sure to return home feeling lighter and re-energised.

Malaysia: The Chateau Spa & Organic Wellness Resort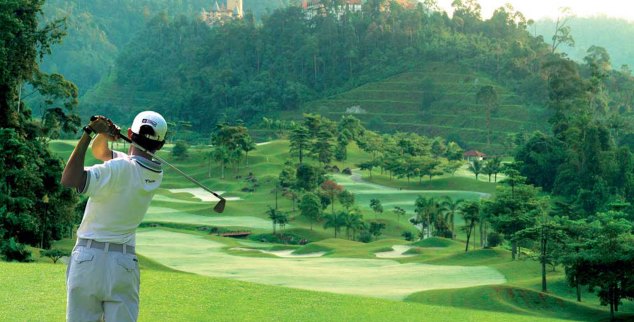 Golf course at The Chateau

Receive the royal treatment in a grand, French inspired chateau hidden amidst a 150-year-old tropical rainforest in the Berjaya Hills. Nestled in the sumptuous unspoilt greenery lies beautiful gardens to meditate in and an award-winning 18 hole golf course to master. It boasts a multitude of activities on site with indoor sports facilities and outdoor trails and jungle to explore for the keen adventurer. With a variety of different wellness programmes to choose from, like weight loss, stress relief, golf, wellness and detox and even our exclusive Fusion Fitness holiday, there will be something that's right for you on this luxury spa holiday. Unwind in the spa with personalised therapies individual to you which embrace holistic ideas. With beautiful organic food, home-grown cuisine, you are sure to feel like a King or Queen after a few days at The Chateau.

Average March Temperature for Malaysia: 28C, 82F
TOP TIP: For a true cultural experience, participate in the ancient Japanese Tea ceremony 'Chanoyu' in their authentic teahouse.
Cost: Singles from £2,150; Sharing from £1,920

More information: View The Chateau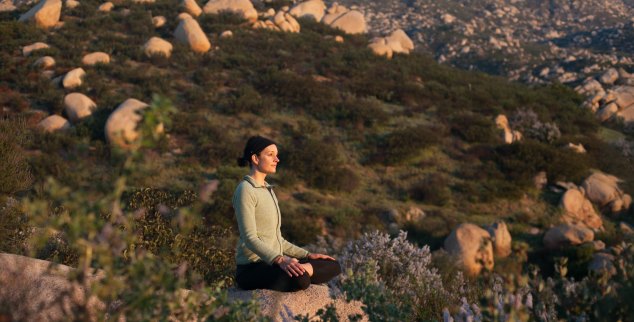 Meditation at the beautiful Rancho La Puerta

For a true wellness retreat into the wilderness, Rancho la Puerta, located in Baja California amidst the mountains of Mexico is the ideal destination for March. The perfect active holiday, you can wake up early for a hike that is not only worth it for the stunning views of the landscape, but for the guilt free hearty lacto-ovo vegetarian breakfast as a reward. The earthy approach extends to its spa treatments that use natural ingredients such as seaweed wraps and hot stone massages. With over 50 fitness classes per day there is plenty to choose from such as beach volleyball to Pilates. The ranch also encourages socialising in its enticing dining room where you can feast in large groups and make friends for life whether you're a single traveller or in a couple. The Ranch's embrace will leave you coming back for more which is a credit to why it has won so many awards including 'World's Best Destination Spa 2013'.

Average March Temperature for Baja California, Mexico: 13C, 55F
TOP TIP: Bingo with Barry is highly recommended for an evening of laughter and fun.
Cost: Singles from £3,095; Sharing from £2,805

More information: View Rancho La Puerta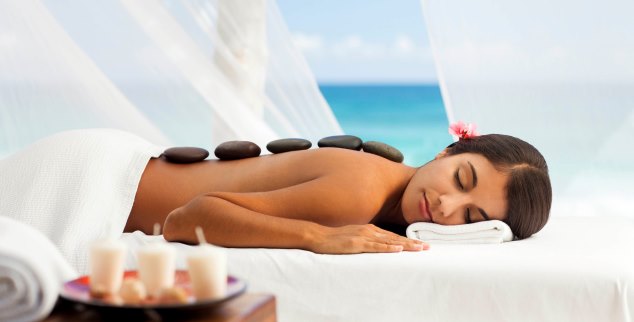 A relaxing spa treatment at Jewel Paradise Cove

If the weather is getting you down, getaway to Jewel Paradise Cove Beach set on sunny Jamaica's north coast. This secluded beach spa holiday takes advantage of its serene backdrop with a plethora of outdoor activities and exercise classes to take part in. It is the ideal site where you can go kayaking, windsurfing, play beach soccer and much more. After a busy day at the beach, unwind on your Caribbean spa holiday at the Radiant Spa, a sanctuary for wellness and luxury treatments include 'The Jewel Signature Massage' that has a Jamaican twist using herb and island essences. You can even try having a massage in the ocean for a real Caribbean experience. For those who don't like being in the sea you can marvel at it in the comfort of a glass-bottom boat tour. However you choose to spend your day, you are sure to come home feeling relaxed and re-energised.

Average March Temperature in Runaway Bay, Jamaica: 23C, 73F
TOP TIP: To indulge in a fresh taste of the tropics, try the special "Gem of the Day" specialty drink.
Cost: Singles from £2,195; Sharing from £1,660

More information: View Jewel Paradise Cove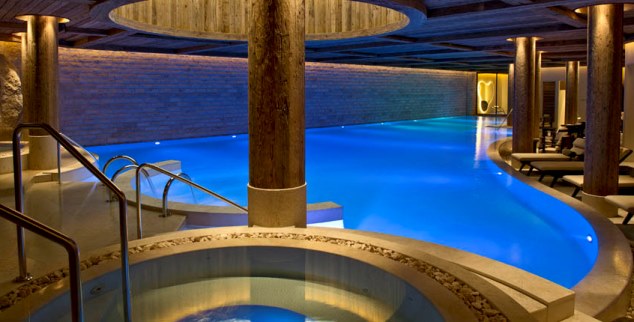 The Six Senses Spa at The Chateau

If you are sick of the sight of your computer and fancy trading it for some breath-taking views, then the Aplina Gstaad is perfect for a luxury spa break. The lavish five star wellness retreat is situated in Gstaad, a picturesque and stunning Swiss village with spectacular scenery. In the colder months you can take part in the ski and spa programme that offers skiing for all levels. In contrast you can be shown the ancient Indian science of life in the Ayurveda programme that will rebalance your body and mind. In-between the ice-skating and the paragliding, you can eat at the first European location for the world famous Megu, modern Japanese cuisine with a twist. When it's time to escape from the cold weather, take advantage of their steam and sauna rooms in their Six Senses Spa. This luxurious sanctuary possesses a peaceful atmosphere where you can rejuvenate and relax.

Average March Temperature for Gstaad, Switzerland: -1C 34F
TOP TIP: If you forget any sportswear or equipment you can purchase or rent items in one of the three hotel shops.
Cost: Singles from £3,425; Sharing from £2,435

More information: View The Alpina Gstaad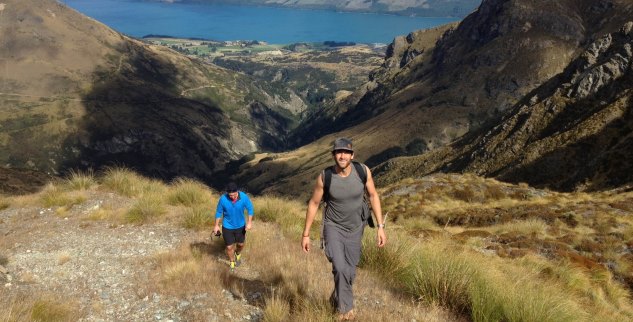 Admiring the views while hiking at Aro Ha

For a real escape from civilisation then Aro Za surrounded by the spectacular Southern Alps of New Zealand is the perfect healthy getaway. Only 32 guests are allowed at the time, which creates a calm and serene ambiance, giving you the space to breathe. A typical day at the retreat fits in a packed but fulfilling schedule; embrace the outdoors with long hikes on the rocky terrain with massages, yoga and the spa to look forward to in-between meals. It's also the perfect location for a meditation retreat. The spa is the seamless way to recover from a challenging and physical day, using special techniques that stimulate muscle tissue. The food menu is designed by sought after retreat chef Suzie Bohannon with delectable and detoxifying vegetarian delights that will help fuel you for the trials ahead. Not only do you get a sense of achievement after 4 nights, but you also get to share it with the people you have bonded with during your time there.

Average March Temperature for Queenstown, New Zealand: 15C 59F
TOP TIP: Aro Ha recently rebuilt their yoga studio and it benefits from an absolutely stunning view of the Queenstown mountains, definitely worth an early wake up for!
Cost:Singles from £4,140; Sharing from £3,985

More information: View Aro Ha Wellness Retreat
Talk to one of our Travel Specialists on 0203 397 8891 or contact us here to discuss tailor-making your perfect healthy holiday for January.