Escape to the Mountains on a Wellness Retreat
09 February 2015

09 February 2015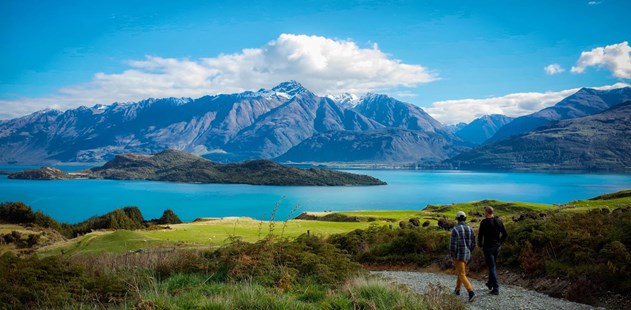 Whether you want to get away for a short relaxing spa break or are looking to mix and match healthy activities on one of our Fusion Fitness Holidays; a mountain getaway is the perfect setting for a wellness retreat.
From India's Himalayas to the Red Mountains of Utah and the Austrian Alps, all of our healthy breaks are handpicked to provide the best in mountain escapes, with each offering diverse and exciting experiences to the discerning traveller. You can even combine your mountain wellness retreat with a beach spa holiday, with the opportunity to experience activities orientated towards the mountainous surroundings of our coastal locations. Offering fresh air activities all year round, whether travelling in the winter or summer season, you are guaranteed an active mountain break.
The perfect opportunity to reconnect with nature and escape from the stresses and strains of daily life, revel in the fresh air and soak up the Vitamin D whilst surrounded by stunning mountain scenery.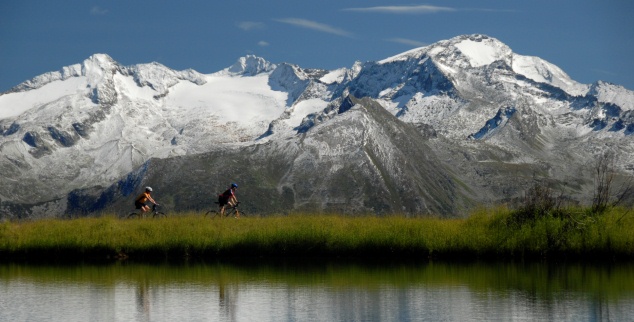 Take in the views on a cycle ride at Grand Park

Escape to Austria and embrace the outdoors at this luxury mountain retreat in the Gastein Valley, ideal for an active break. With activities on offer including aqua jogging, guided cycling and high-speed Nordic walking, set against stunning mountain backdrops, you can enjoy all that nature has to offer. The perfect destination for a skiing holiday, keep active during the winter months when hitting the slopes or exploring your mountain surroundings with snowshoeing. Unwind after an active day at the luxury spa before reviving your well-being in the natural thermal springs and healing caves.


More information: View Grand Park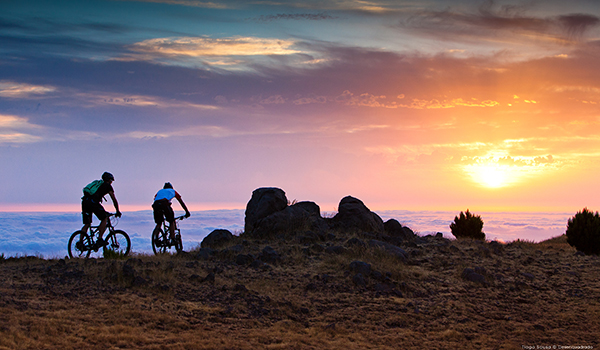 Boost fitness with mountain biking at Galo Resort

Get back to Mother Nature at this mountain spa resort on the south-eastern coast of Madeira, perfect for a reviving fitness holiday. Covered by a network of small roads, paths and mountain trails, Madeira's unique mountain landscape makes it a hot spot for mountain bikers. Give a boost to your fitness whilst exploring these trails with a mountain bike tour and trail running, or try your hand at squash training, golf lessons and a host of water sports. During your stay, indulge in a tempting range of holistic treatments as part of a rejuvenating Ayurveda spa escape.


More information: View Galo Resort

Buccament Bay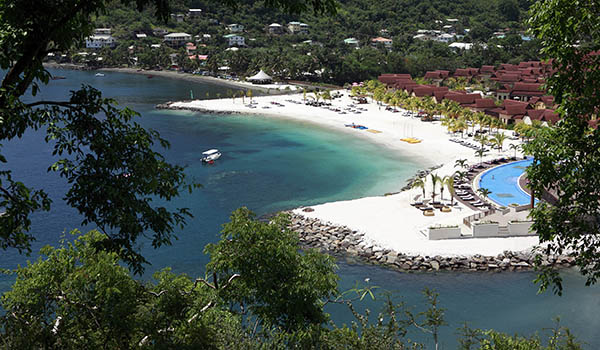 Ocean views on a hillside trek at Buccament Bay

If you want a mountain escape but can't break away from the idea of sun, sea and sand, why not combine both at this healthy retreat on the beautiful Caribbean island of St. Vincent. Feel on top of the world with hikes up the local La Soufriere volcano and through the stunning Vermont nature trail before unwinding with a breath-taking sunset cruise. A dream destination for a spa and sport holiday, get sporty with dedicated tennis and football sports academies, basketball, cricket and water sports. Sample the luxury spa treatments and healthy cuisine for an all-encompassing wellness holiday.


More information: View Buccament Bay


Push the limits with paragliding at Zighy Bay

Boasting a mile long private bay of broad sandy beach with dramatic mountains behind, this spectacular wellness retreat in Oman, offers a stunning mix of surroundings. For adventure holiday seekers, combine adrenaline-fuelled workouts and private activity sessions, such as mountain biking, mountain hiking and paragliding. Simultaneously a great destination for a detox break, enhance your well-being with a cleansing detox diet, complimented with healing yoga practice and therapeutic spa treatments. With a variety of complimentary group classes and activities, including tennis, bootcamp fitness, meditation and aqua fit, this wellness holiday will help you to achieve sustainable results and an all-round sense of well-being.


More information: View Zighy Bay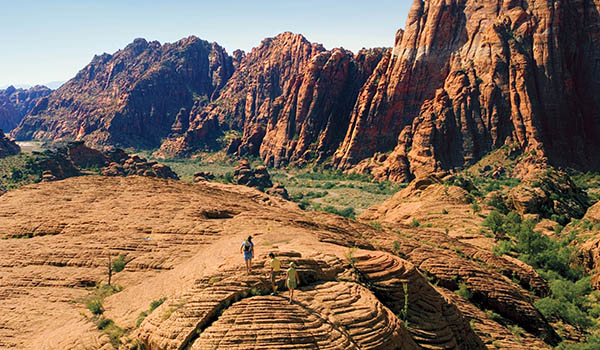 Hike the sublime red rock at Red Mountain Resort

Set in the breath-taking landscape of southern Utah, this healthy retreat blends seamlessly into its surrounding red rock mountain ranges; with the accommodation set on 55 acres of black lava and fragrant mesquite gardens. Ideal for a weight loss retreat, benefit from the many fitness activities on offer such as kickboxing, yoga, horseback riding, and mountain biking. Highlights include excursions to Utah's National Parks, including Zion and Bryce Canyon, as well as trips to the local Snow Canyon State Park. Thrill-seekers shouldn't leave without trying an exhilarating rock climb, and joining other guests on a breath-taking walk with incredible mountain-top views.


More information: View Red Mountain Resort


Trek round the Himalayas at Ananda

Whether you are looking for a new fitness challenge or to relax and de-stress, the secluded serenity of this wellness retreat set at the foot of the Himalayas, makes this ideal for a singles holiday. With a wellness approach designed to unite your mind, body and soul, enjoy holistic spa treatments and an array of well-being activities, ranging from meditation to healthy cooking demonstrations. Perfect for a transformative yoga holiday, yogi enthusiasts can enhance their practice with personalised yoga sessions, yoga nidra and Pranayama. Make the most of your surroundings with mountains treks, white water rafting and guided nature walks.


More information: View Ananda
Talk to one of our Travel Specialists on 0203 397 8891 or contact us here to discuss tailor-making your perfect luxury wellness holiday