Escape to the Mountains on a Wellness Retreat
09 February 2015

09 February 2015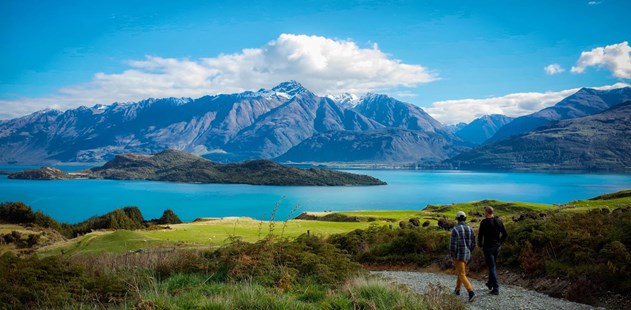 Whether you want to get away for a short relaxing spa break or are looking to mix and match healthy activities on one of our Fusion Fitness Holidays; why not embrace the beauty of the natural world and escape to the mountains on a wellness retreat.
From India's Himalayas to the Cypriot mountain village of Kalopanayiotis and the Dolomites of Italy, all of our healthy breaks are handpicked to provide the best in mountain escapes, with each offering diverse and exciting experiences to the discerning traveller. You can even combine your mountain wellness retreat with a beach spa holiday, with the opportunity to experience activities orientated towards the mountainous surroundings of our coastal locations. Offering fresh air activities all year round, whether travelling in the winter or summer season, you are guaranteed an active mountain break.
The perfect opportunity to reconnect with nature and escape from the stresses and strains of daily life, revel in the fresh air and soak up the Vitamin D whilst surrounded by stunning mountain scenery.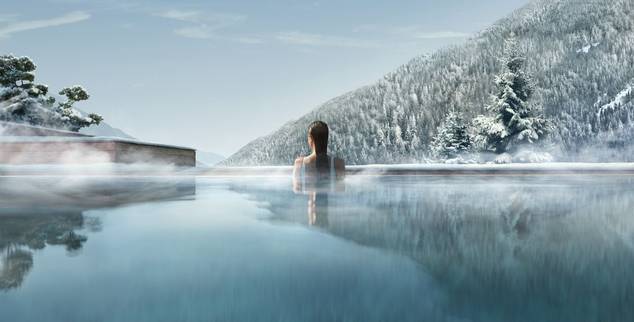 Relax in the pool with spectacular mountain views at Lefay Dolomiti
Escape to Italy and embrace the outdoors at this luxury mountain wellness retreat carved into the beautiful Dolomite mountain range, ideal for an active break. With activities on offer including swimming, skiing, golf, and mountain biking, set against stunning mountain backdrops, you can enjoy all that nature has to offer. The perfect destination to keep active during the winter months you can hit the slopes and exploring your mountain surroundings before unwinding at the luxury spa and reviving your well-being in the salt water lake and salt grotto.
More information: View Lefay Resort & Spa Dolomiti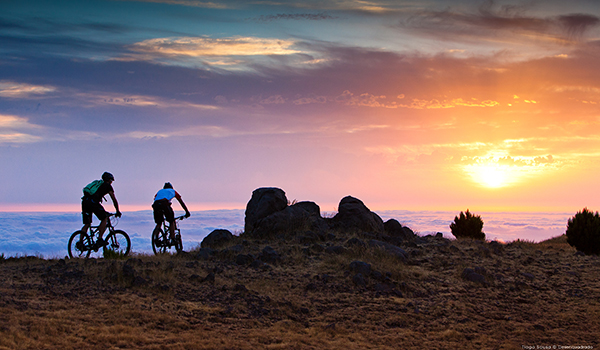 Boost fitness with mountain biking at Galo Resort

Get back to Mother Nature at this mountain wellness retreat on the south-eastern coast of Madeira, perfect for a reviving fitness holiday. Covered by a network of small roads, paths and mountain trails, Madeira's unique mountain landscape makes it a hot spot for mountain bikers. Give a boost to your fitness whilst exploring these trails with a mountain bike tour and trail running, or try your hand at squash training, golf lessons and a host of water sports. During your stay, indulge in a tempting range of holistic treatments as part of a rejuvenating Ayurveda spa escape.
More information: View Galo Resort
New Zealand: Aro Ha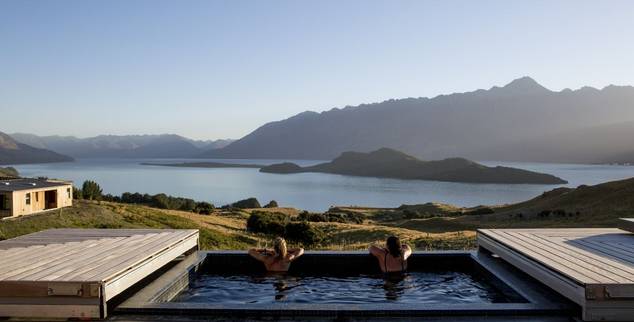 Lake and mountain views at Aro Ha

If you want a mountain wellness retreat that combines the incredible views of Lake Wakatipu with a selection of wellness, fitness, and spa options, then look no further than this amazing New Zealand break. Feel at one with nature with sub-alpine hikes and outdoor sunrise yoga classes, before unwinding in the outdoor pool with peaceful views over the lake.  A dream destination for a mindfulness break, immerse yourself in wellness with Pilates, yoga, healing body work and contrast spa therapy that perfectly compliment the healthy, plant-based cuisine using organic produce grown on site.
More information: View Aro Ha
Push the limits with paragliding at Zighy Bay

Boasting a mile long private bay of broad sandy beach with dramatic mountains behind, this spectacular mountain wellness retreat in Oman offers a stunning mix of surroundings. For adventure holiday seekers, combine adrenaline-fuelled workouts and private activity sessions, such as mountain biking, mountain hiking and paragliding. Simultaneously a great destination for a detox break, enhance your well-being with a cleansing detox diet, complimented with healing yoga practice and therapeutic spa treatments. With a variety of complimentary group classes and activities, including tennis, bootcamp fitness, meditation and aqua fit, this wellness holiday will help you to achieve sustainable results and an all-round sense of well-being.
More information: View Zighy Bay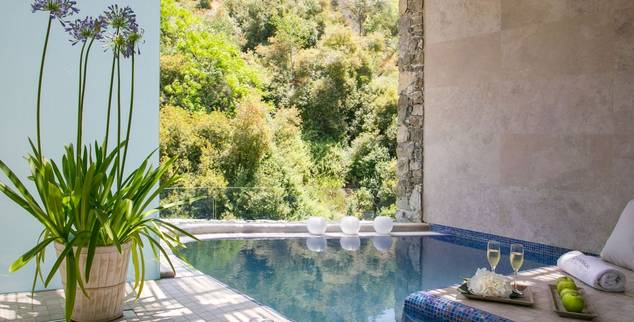 Relax in your private pool at Casale Panayiotis
Set in the traditional mountain village of Kalapanayiotis, this healthy retreat blends seamlessly into its surrounding mountain landscapes; with the accommodation set among the valley with orchards and wild pine forests. Ideal for a de-stress break, this mountain wellness retreat allows you to benefit from Hatha and Vinyasa classes, private Pilates and yoga sessions and mountain and road biking so you can explore your inner Zen as well as the spectacular views around you. With three restaurants offering traditional Cypriot meals, light bites and coffee, catering to any dietary requirements, you can fully relax and let go of any tension.
More information: View Casale Panayiotis
Trek round the Himalayas at Ananda

Whether you are looking for a new fitness challenge or to relax and de-stress, the secluded serenity of this wellness retreat set at the foot of the Himalayas, makes this ideal for a singles holiday. With a wellness approach designed to unite your mind, body and soul, enjoy holistic spa treatments and an array of well-being activities, ranging from meditation to healthy cooking demonstrations. Perfect for a transformative yoga holiday, yogi enthusiasts can enhance their practice with personalised yoga sessions, yoga nidra and Pranayama. Make the most of your surroundings with mountains treks, white water rafting and guided nature walks.
More information: View Ananda in the Himalayas
 
Talk to one of our Travel Specialists on 0203 397 8891 or contact us here to discuss tailor-making your perfect luxury wellness holiday