Grand Park FX Mayr Clinic Detox Holiday
05 April 2013

05 April 2013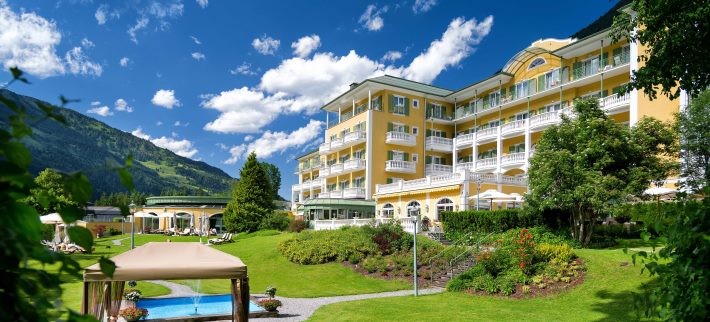 Are you in need of a serious detox spa holiday? Leading Luxury Destination Spa, Grand Park Hotel Health & Spa, near Salzburg, is pleased to announce that it will be holding a specialist FX Mayr Clinic detox holiday from the 7th May to the 17th August 2013.  
The 7-night detox holiday programmes will be directed by leading FX Mayr specialist, Dr. Bodo Werner.  On the Scientific Advisory board of the International Society of Mayr Physicians, Dr. Bodo Werner is internationally respected as a leading expert on the FX Mayr Method and is also qualified in Natural Therapy, Neural Therapy, Chiropractic, Acupuncture, Sports Medicine and Anti-Aging Medicine.
Prices start from £1,290 per person, and include:
7 nights' accommodation in a double room based on two sharing

An individually-tailored nutritional programme

A medical consultation and examination both at the beginning and at the end of treatment

Two specialist FX Mayr abdominal massages

Two detox baths

Two half body massages

A 25-minute sea salt body scrub

A detoxifying hay flower pack

Medication and nutritional supplements are extra, as are any additional treatments prescribed by the doctor. For optimum results, guests are encouraged to detox for a minimum two to three week period.
Based on the teachings and intensive medical care developed by Dr Franz Xaver Mayr, The FX Mayr Cure centres on the belief that malfunctioning intestines are the cause of most physical and emotional disorders. Much of our immune system is located in the bowel and an unhappy bowel not only overloads the liver but can also lead to skin and bowel problems, inflammatory diseases, joint pain, food allergies and intolerances, low energy, weight problems and depression.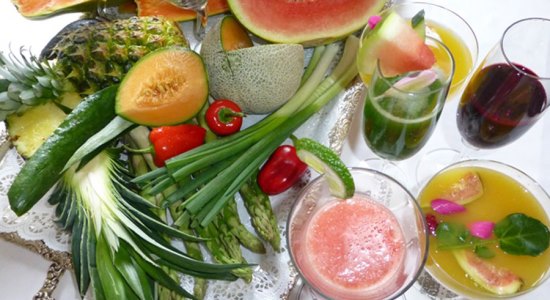 Detox smoothies at Grand Park Hotel Health & Spa
Using special diagnostic methods, The FX Mayr Cure entails individual dietary plans supplemented by exercise, Nordic walking, relaxation, hydrotherapy, specialist massages, sea salt body scrubs, and hay packs. 
The healing holiday programmes vary from healing fasts to mild elimination diets to purify the intestines. There is a restricted diet, with spelt bread, sheep's yoghurt, herbal teas and vegetable soups among the core ingredients.  A monotonous but balanced diet lightens the load for the digestive system so that the body is able to regenerate.  Chewing food properly also makes lighter work and this is what the diet is designed to encourage, in addition to promoting long-term healthy eating practices.   
Guests taking part in the FX Mayr programme will also have the opportunity to boost their immune system in the famous Gastein Healing Caves and the thermal springs which flow into the Grand Spa's indoor swimming pool.   Gentle exercise is encouraged and Grand Park Hotel Health & Spa offers a wide range of Yoga, Pilates, Qi Gong, Tai Chi, gymnastics and water-based exercise classes, in addition to Nordic Walking.
For guests of spa-goers, The Hohe Tauern National Park is a veritable adventure playground and offers more physically-challenging pursuits including mountain biking, rafting, paragliding, hiking, mountaineering and rock climbing. Our Grand Park spa and wellness holiday also offers other tailor-made healthy holiday programmes ranging from fitness and weight loss to ski and spa breaks.
Talk to one of our Travel Specialists on 0203 397 8891 or contact us here to discuss tailor-making your perfect healthy holiday.