How to Boost Fertility on Holiday by Changing Your Diet
07 July 2016

07 July 2016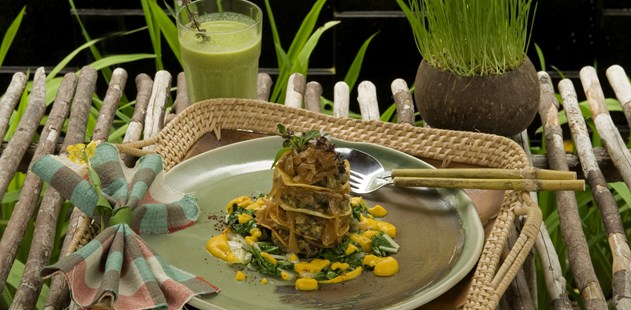 When it comes to fertility, being too thin can be just as detrimental as being overweight, which is why it is so important to achieve optimal well-being through healthy nutrition. Studies have shown that unexplained infertility can often be improved by lifestyle changes, especially nutrition; highlighting the importance of a healthy diet when trying to conceive. For a healthy pregnancy, a healthy diet should contain the appropriate vitamins, minerals and antioxidants needed to help protect the egg and sperm from damage caused by free-radicals. Fat is also a vital nutrient for fertility as it is necessary for the body to ovulate and for hormone production.
Stress can also be a confounding factor of infertility and so taking a stress management holiday where you can follow the right wellness programme and healthy diet for your needs, may be exactly what your body needs to enhance your fertility. From a macrobiotic to an Ayurvedic diet, experts can help guide you towards a healthier lifestyle on a nutrition-friendly retreat where a customised nutrition plan will help you to improve your well-being and chances of conception. The combination of expert advice, healthy cooking classes and lectures will help you to make this a maintainable lifestyle change, giving your health the long-term benefits needed to boost your fertility.


1. Raw Food Diet
The raw food diet is the practice of eating unprocessed, plant based foods that are either entirely uncooked or not heated above 40-49 °C. The benefit of a raw food eating plan is that you don't lose any essential nutrients or natural enzymes during the cooking process. Embracing a raw food diet is believed to increase fertility and leave you with a healthy, cleansed and energized body.
Try a Raw food diet in the Philippines at The Farm
Boost your wellness and indulge in flavoursome raw food dishes at The Farm

Experience the pure creative magic which burst from the innovative creations of The Farm's multi-award-winning vegan restaurant, ALIVE! From delicious raw pizzas to nutrient-rich raw cheesecakes, ignite your taste buds with out-of-this-world flavours and textures, achieved from blending, dehydrating and culturing. Take part in raw food demonstrations on a raw and vegan food holiday where nutrients and enzymes are not destroyed by heat. Keep active and invest your new-found energy during complimentary fitness classes, from circuit training to yoga. For an all-round health boost which will increase your ability to conceive, indulge at the luxury spa with holistic therapies using natural and organically sourced products.

More information: View The Farm


2. Macrobiotic Diet
Focusing on locally produced and unprocessed foods, a macrobiotic diet seeks to balance well-being through highly personalised nutrition that works in harmony with nature. Originating from Japan, macrobiotic cuisine pairs foods based in order to restore a balance of yin and yang between hot, cold, sweet, sour and salty foods. Balancing your nutrition will boost your overall health and may help you to get pregnant.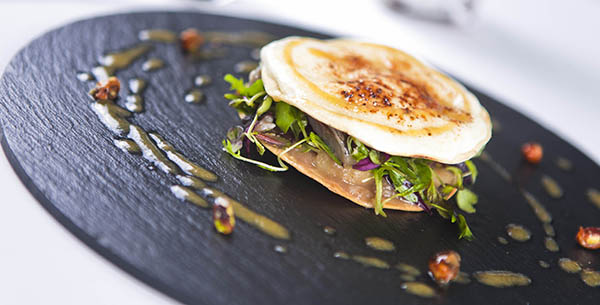 Delight in tasty Macrobiotic foods as you optimize your well-being at SHA Wellness Clinic

With the option to enjoy tailored macrobiotic cuisine across all of its wellness programmes, SHA Wellness Clinic in Spain creates a unity between flavour and health with a focus on seasonal foods that retain their natural structure. SHA also offers healthy detox cuisine for those looking to detox on holiday to help clear the system of harmful toxins which could harm fertility. Learn about healthy eating from professional wellness consultants and nutrition experts, who are on hand to guide you throughout your healthy holiday to help you to conceive.

More information: View SHA Wellness Clinic


3. Ayurvedic Diet
The holistic approach of an Ayurvedic diet aims to heal the balance of the dosha, a person's natural body structure. The three doshas consist of Vatta, Pitta and Kapha. Vatta helps the body's movement, Pitta aids digestion and Kapha improves the body's stamina. This diet aims to purify the body through a range of treatments including dieting, massages, yoga, meditation and specific Ayurvedic spa treatments to cleanse the body of toxins, producing a healthy environment in the womb and increasing the chance of conception.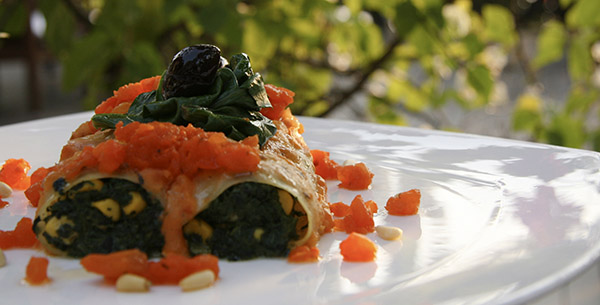 Relax as you boost your fertility with a delicious range of Ayurvedic foods at Ananda in the Himalayas

Experience the finest Ayurveda cuisine and treatments at Ananda in the Himalayas, on a tailored wellness holiday which will keep your natural dosha balance in line. Combine healthy Ayurvedic nutrition with holistic treatments tailored to resolve your health issues on an Ayurveda spa holiday that may help you to conceive. Whether looking to boost your metabolism or cleanse your body of toxins, Ayurvedic professionals will tailor nutrition plans and spa treatments to your body's individual needs. Designed to improve your overall health and unite your body and soul, a stay at Ananda may help to improve your fertility as you try to get pregnant.

More information: View Ananda in the Himalayas


4. Alkaline Diet
Seeking to balance your internal pH levels, an alkaline diet offers a diverse range of nutritionally rich food sources completely devoid of refined sugar, gluten, dairy and meat. The alkaline diet aims to lower the quantity of acidic food in the body and focus on the consumption of alkaline foods. By replacing sugar-rich and salt laden foods with green leafy vegetables, whole grains, pulses, berries and citrus fruits, the Alkaline diet allows the body to work at its optimum alkaline state.
 
Enhance your fertility with highly nutritious alkaline meals at Sianji Well-Being Resort

Enhance well-being and fertility by restoring your body back to its natural alkaline state with a delicious range of highly nutritious alkaline meals at this healthy retreat in Turkey. Set upon the Aegean coastline of Turkey, Sianji's healthy holidays include three nourishing Alkaline meals a day, together with expert consultations from a professional dietician and detox specialist. With 3 weekly healthy living seminars, take the opportunity to learn a healthier lifestyle on a learning holiday that will help to boost your health and may even help you to get pregnant. Allowing your body to reap the rewards of an Alkaline diet without ever going hungry, join in with wellness classes including yoga, combat fitness and Tai Chi.

More information: View Sianji Well-Being Resort
Talk to one of our Travel Specialists on 0203 397 8891 or contact us here to discuss tailor-making your perfect healthy holiday.