Top 10 Travel Tips for Solo Travellers
06 August 2015

06 August 2015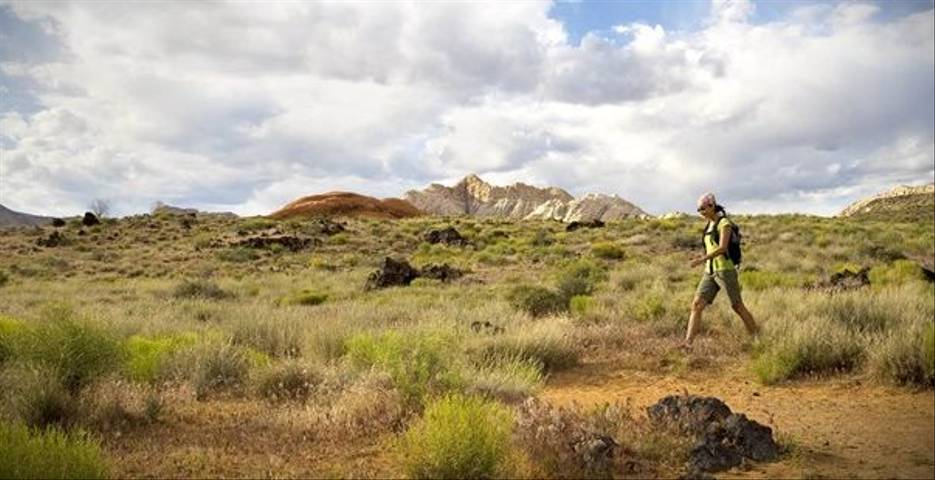 As one of the fastest growing trends in travel, traveling solo no longer means traveling alone. From group fitness classes, to group cultural tours and singles only tables at meal times, it really has never been easier to meet fellow solo travellers on our healthy singles holidays. Here, we share our top 10 travel tips for first time solo travellers, from joining a tour to learning a little of the language. 


1. Learn to like your travelling companion… You!
As you break away from the comforts of home and stresses of everyday life, discover why learning holidays are great for single travellers. You'll come to understand yourself as never before; learning your weaknesses and more importantly your strengths. Be warned, you will lose the excuse for not embracing life and instead be given new opportunities to push yourself to your limits and break your own boundaries.


2. Group Fitness Classes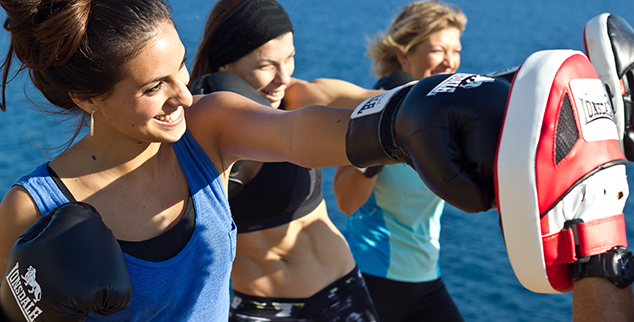 Take part in a group kickboxing class at 38 Degrees North in Ibiza

One of the best ways to meet like-minded solo travellers on a singles holiday, group fitness classes are a great way of breaking the ice whilst mixing with a fantastic array of people with similar interests and passions. From rooftop yoga, to beach bootcamp sessions and indoor circuits, embark on a singles fitness holiday, with classes suitable for solo travellers of all ages and abilities.


3. Don't dine and hide with room service
Avoiding the prospect of dining solo by using room service every night is a tempting option for many first-time solo travellers on a singles holiday, but don't dull down your culinary experience by hiding away. A great opportunity to meet other intriguing solo travellers, many of our wellness retreats offer singles only dining tables as an easy way of bringing solo travellers together.


4. Join a Tour
Explore Dubrovnik on our Croatia Discover Recover holiday

For solo travellers looking to discover new corners of the world and feed their wanderlust, our exclusive Discover Recover holidays offer a tailor-made experience of exciting group tours and excursions. From adventurous white water rafting and zip lining opportunities, to culinary cooking classes and educational eco walks, these active excursions are a proven way to meet fellow solo travellers with similar interests.


5. Choose a destination you feel comfortable with
If it's your first time travelling solo you want to be prepared, and whilst all of our singles holidays offer a private sanctuary of safety, make sure to choose a destination you feel comfortable with. From Europe to Asia, we offer a wide variety of holiday destinations to ensure you find a singles holiday perfect for you.


6. Be realistic about the dangers, but don't stress over them
Discover your surroundings by bike at Red Mountain Resort in Utah

Researching the country or area you are travelling to can be the perfect tonic for calming the nerves if it's your first time travelling solo. Whilst learning a little of the local language and customs can help you to feel prepared, there is no need to sweat the small stuff with our luxury singles holidays. The staff at our solo retreats are always on hand to offer advice on the local area, should you wish to explore further afield.


7. Pre-book your transfer from the airport
We all know that post-flight, jet-lag struggle. Avoid unnecessary stress and plan ahead by opting for our pre-arranged private transfers, which will whisk you away from the overcrowded airport to the tranquillity of your chosen wellness retreat. Offering safety and peace-of-mind, avoid the time-wasting hassle and begin your healthy holiday in luxury.


8. Learn a little of the language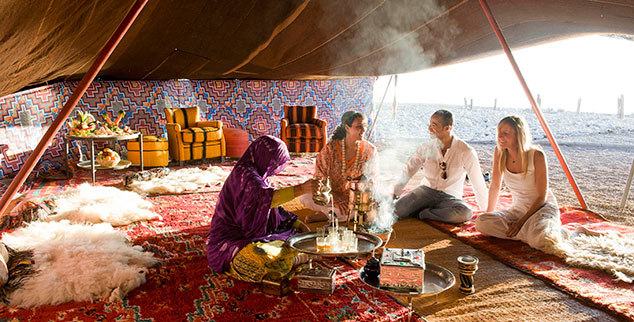 Get to know the locals on our Discover Recover Holidays

Learn a few words and phrases before you go; know how to introduce yourself, say 'Hello', and most importantly 'Thank you'. It really does make all the difference, as people understand you are making an effort. Alternatively, a learning holiday is always a great way to get some culture in to your singles holiday.


9. Always let people know your movements
Keep in touch with family and friends when travelling solo to let them know you've arrived safely, with most of our singles holidays offering free Wi-Fi. To ease your mind outside of the resort, consider buying a disposable phone and local SIM card before you go. This can be done either at the airport or at a phone shop, so you can store your important contacts, including the local tourist police.


10. Protect your possessions
Make a copy of your passport and travel insurance documents either on paper or online with 'Dropbox'; so you've always got important information backed up. Depending on your chosen destination, when exploring outside of the resort as a solo traveller, a money belt or over-the-shoulder bag with a zip fastening is always a good option for keeping belongings close to you.
Talk to one of our Travel Specialists on 0203 397 8891 or contact us here to discuss tailor-making your perfect singles holiday.