Top Solo Friendly Hiking Holidays for Single Travellers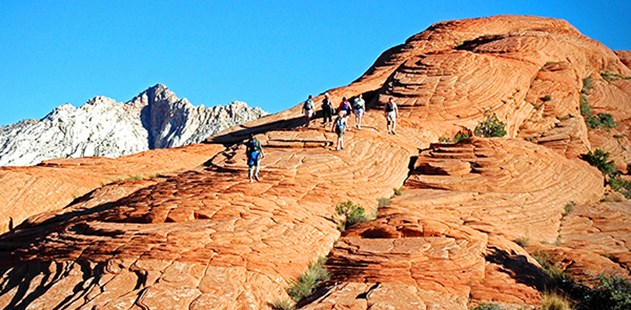 If you're looking for a change of scenery, escape on one of our solo friendly hiking and trekking holidays for an exhilarating journey that will bring you closer to nature. Fill your mind with wonder as you discover new surroundings and stretch those legs, reaping the rewards of a healthy hiking holiday in the great outdoors. for a trip to remember. Whether volcano hiking or jungle trekking, meet like-minded solo travellers and make new friends on an active singles holiday as you traverse stunning landscapes around the world.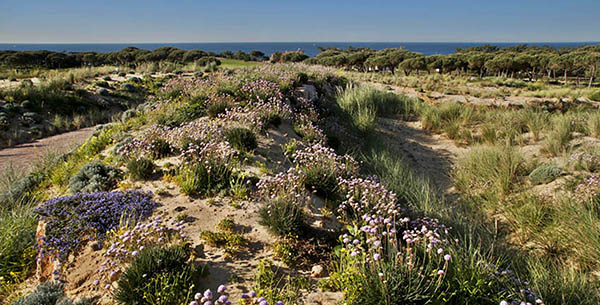 Explore the unspoilt landscapes hiking the coastline of Portugal at The Oitavos

Stretch your legs as you explore the sheer beauty of the Portuguese Estoril coastline on a solo friendly hiking holiday which will leave you re-energised and relaxed. With an experienced trekking guide, discover natural landscapes and unspoiled mountains as you witness breath-taking vistas at the Sintra Cascais. Leaving all the stresses of home life far behind, return after an eye-opening journey over mountains and cliffs to relax in the luxurious Oitavos Spa. Take time for yourself and soothe tired muscles on a singles spa break with a tranquillity massage, before taking a dip in the seawater pool.

More information: View The Oitavos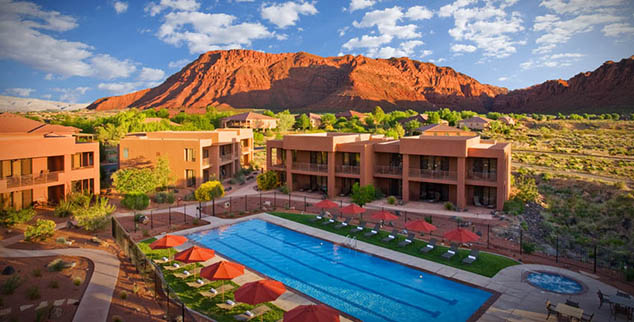 Explore the infamous Red Mountains on a solo hiking adventure in Utah at Red Mountain Resort

Where better to indulge your love of hiking adventure on a singles fitness holiday than set amongst the magnificent Red Mountains of Utah? Benefit from the vast variety of fitness boosting activities on this solo friendly trekking holiday, including daily mountain hikes, kickboxing and horseback riding. After a day of adventure, restore your body and mind with group classes in yoga, Tai Chi and Pilates. Further enhance your well-being with holistic therapies and focus on reconnecting with yourself at the luxury spa, designed to restore your energy and awaken your senses.

More information: View Red Mountain Resort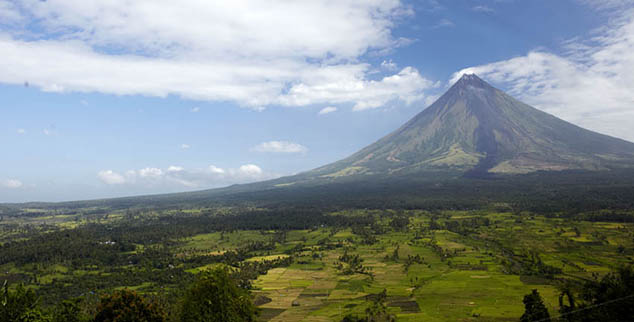 Be amazed hiking volcanoes in the Philippines

For solo travellers craving the discovery of adventure holidays, this singles hiking holiday in the Philippines might just be the destination for you. Experience a challenging trek through volcano territory as you traverse grounds towards the volcanic crater of Mt. Pinatubo. Relax and socialise with other solo travellers as you enjoy a delicious lunch with spectacular views of the crater, before trekking back to base. Experience the wonder of the Hidden Valley as you admire stunning flora and fauna, before swimming in natural waterfalls. Recover in luxury as you enjoy delicious raw vegan meals and rejuvenating spa treatments, to soothe and relax.

More information: View Philippines Discover Recover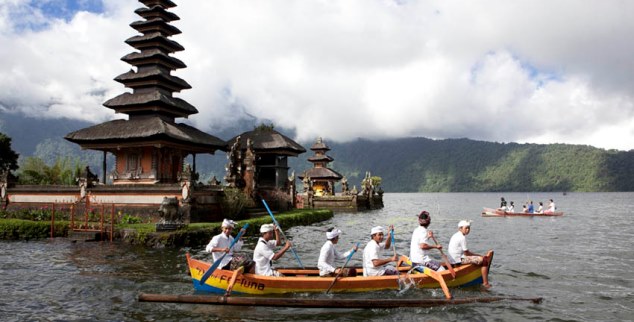 Explore the rich culture and landscapes of Indonesia through Bali Discover Recover

For a taste of Balinese culture, embark on this singles hiking adventure holiday and discover the stunning landscapes of Bali as you journey through lush rice-paddies, passing rivers, small working villages and temples. Choose a sunrise volcano trek to Mount Batur's crater and take in stunning views all the way up to the summit; after cooking eggs for your fellow solo travellers on the volcano's steam fissures. Alternatively, discover hidden gems whilst boosting fitness on a fascinating cycling tour away from the usual tourist routes. Recover at a choice of our Bali wellness retreats as you unwind with spa treatments and wellness activities, such as yoga and Pilates.

More information: View Bali Discover Recover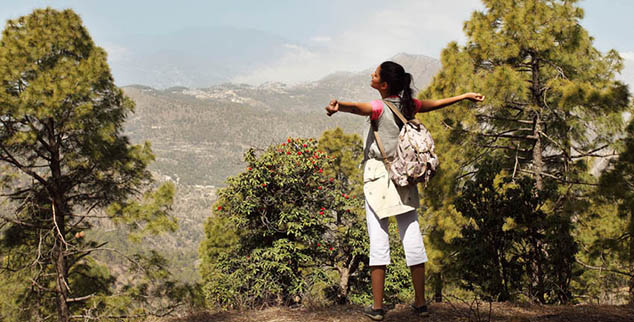 Embark on a refreshing hike through the Himalayas at Ananda

Discover the incredible mountain landscapes of the Himalayas at this luxury retreat, on a solo friendly activity holiday where you can embark on personalised treks. All treks are tailored to challenge your body and mind on this solo hiking adventure holiday, whilst allowing you to experience the natural beauty of your stunning environment with your personal Ananda guide. During your stay, learn from expert personal trainers who will guide you along a path towards improved fitness, enhancing your hiking abilities and experience. Benefit from personalised yoga sessions on a singles yoga holiday to strengthen muscles, before indulging in rejuvenating spa treatments.

More information: View Ananda in the Himalayas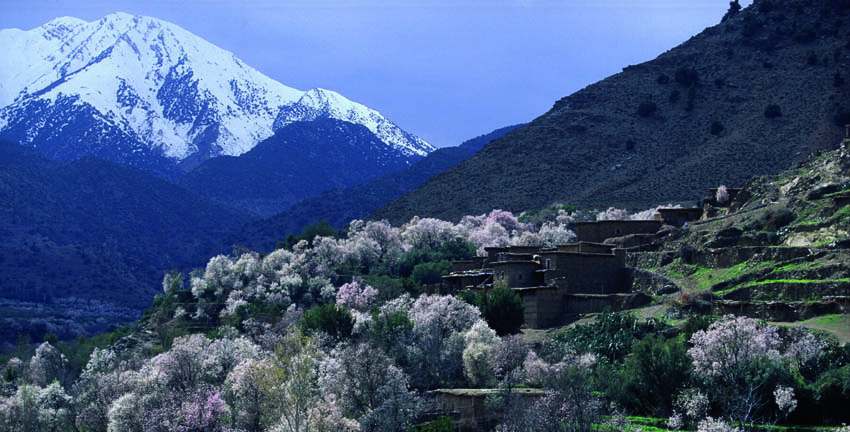 Be inspired by the peaceful mountains on a hiking excursion with Morrocco Discover Recover

Delve into the rich culture and sublime surroundings of Morocco for an exotic solo friendly hiking experience from our collection of Discover Recover holidays which combine cultural tour discovery with wellness retreat recovery. Keep active and connect with other solo travellers on this hiking adventure holiday with treks through the breath-taking natural beauty of the Atlas Mountains. You will witness blossoming trees, large lakes and traditional shelters built within mountain rocks. Traverse tracks from Marrakech, leading through mountains and small villages, and passed landmarks such as the Side Chamarouch shrine. Adrenaline-junkies can try rope-sliding over the cliffs, and foodie enthusiasts can learn to create culinary delights during a traditional Moroccan cooking course.

More information: View Morocco Discover Recover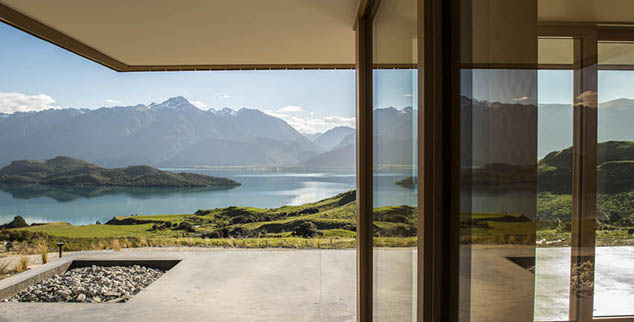 Reconnect with your inner well-being hiking the Southern Alps of New Zealand at Aro Ha

For a solo friendly hiking holiday that's worth going the distance, boost your fitness and explore the striking mountains of New Zealand alongside other active singles at Aro Ha. Begin your day with a morning yoga session to relax and calm your mind, before embarking on sub-alpine hikes to challenge your fitness. Take some time for yourself on a group retreat as you rejuvenate with reviving spa treatments, before catching up again with other solos whilst enjoying a deliciously healthy vegetarian meal; refuelling you all for another day of solo friendly hiking adventures.

More information: View Aro Ha Wellness Adventure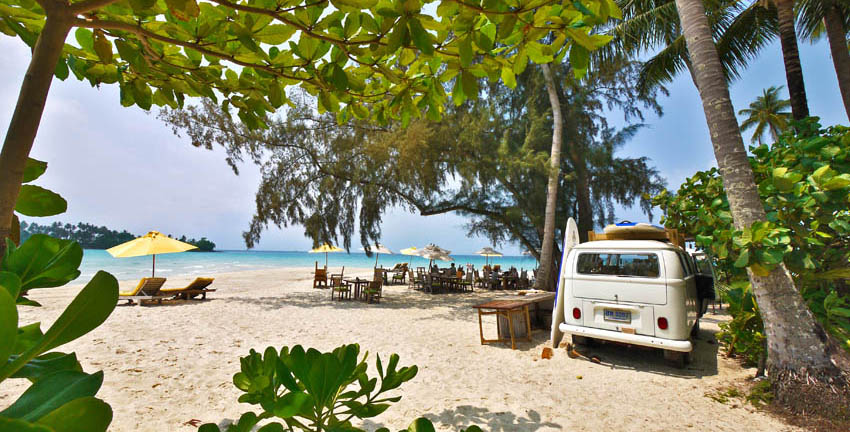 Discover the natural beauty of Thailand at Soneva Kiri

Design your dream singles hiking adventure holiday at Soneva Kiri on one of our tailor-made Fusion Fitness holidays offering a choice of activities and reviving spa treatments. Discover stunning Thailand landscapes as you embark on waterfall treks, traversing through lush rainforests and bathing in cool, clear natural pools formed by the waterfalls. Choose a 2-hour nature walk to learn more about your natural surroundings and form new connections whilst boosting your fitness. Return to the resort and take a private tennis lesson to ace your game on a singles tennis holiday or head down to the private beach and explore the coastline whilst paddle-boarding, kayaking and windsurfing.

More information: View Soneva Kiri Fusion Fitness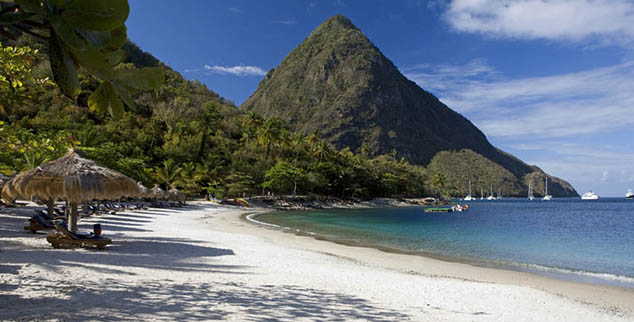 Take in scenic views after hiking to the peak of Gros Piton Mountain at St Lucia

Explore St Lucia on a solo hiking adventure holiday with an adrenaline-boosting climb of Gros Piton Mountain, as you hike to the top for one of the most spectacular views on the island. With a choice of excursions, it's easy to meet like-minded solo hiking enthusiasts; opt for a 3-hour trek leading into the heart of the rainforest, where you'll discover natural waterfalls and pools. With plenty of fitness boosting active excursions great for a solo weight loss holiday, take in a different view of the island during a coastal kayaking tour or jungle biking trip, before returning to your wellness retreat and relaxing in the luxurious spa.

More information: View St Lucia Discover Recover
Talk to one of our Travel Specialists on 0203 397 8891 or contact us here to discuss tailor-making your perfect solo friendly hiking and trekking holiday.